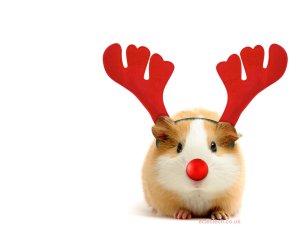 Christmas – it's called the silly season for a reason. The big day is just around the corner and this is when our emotional health and wellbeing gets put to the test. We need to stress less and enjoy more.
Here are some tips for you to keep your nerve and still have a smile on your face, even after all the Christmas pudding has been consumed.
Avoid the rush. Planning ahead saves time and money. Make lists (and check them twice!) for groceries, presents and jobs to be done. Sticking to your list and a budget will save burning a hole in your pocket and starting the New Year broke. Take advantage of extended hours at shopping centres, or avoid them altogether and buy online. Alternatively, get the kids busy in the kitchen and make edible gifts for neighbours, teachers, friends and family. There's nothing better than receiving a home baked present.
Give the gift of gratitude. Express gratitude to those that have made your year special, even if it was in a small way. Send a Christmas card with a heartfelt message. Say thanks to the tradie that came out on the weekend, or the babysitter that was able to turn up at short notice, or your neighbour for checking your mail while you were on holidays. By being grateful, you not only let someone know they are appreciated, but you open yourself to deeper connections and friendships for the year ahead.
Say no to holiday stress. Prioritise what's really important to you and your family. It could be putting up the tree, religious observances, holidays, catching up with friends, or quality family time. At this time of year it's too easy to say 'yes' to everything, including uninvited house guests, Christmas parties and long shopping trips and overspending, leaving you mentally and physically exhausted.
Focus on your priorities and say 'no' to everything else. Politely decline the extra invitations and if it's someone important to you, suggest to catch up after the silly season.  You'll feel less frazzled and able to embrace your true meaning of Christmas.
Relax. The Christmas rush can be overwhelming and these feelings can produce symptoms of anxiety, anger and stress. Take 15 minutes at the end of your day to sit, relax and practice mindfulness. Focus on your breathing and let your thoughts come and go. It will not only alleviate the stress but will give you a sense of calm and inner peace.
Eat, drink and be merry (in moderation). With the many festive parties, catch-ups and celebratory drinks, Christmas is synonymous with over-indulgence with food and alcohol. Enjoy indulgent food and alcoholic drinks in moderation and balance them out with lots of healthy choices. Keep hydrated by drinking lots of H20.
Most importantly, don't forget to enjoy yourself. Christmas is about sharing good times with friends, family, work colleagues and other special people that make our lives enriched by being around them.
About the writer
Luke Sheedy is a gifted life advisor, motivator and free thinker. He combines his metaphysical talents to advise clients on their natural strengths, talents and abilities. Luke helps release what is holding you back, so growth can occur and your life's plan can unfold naturally.