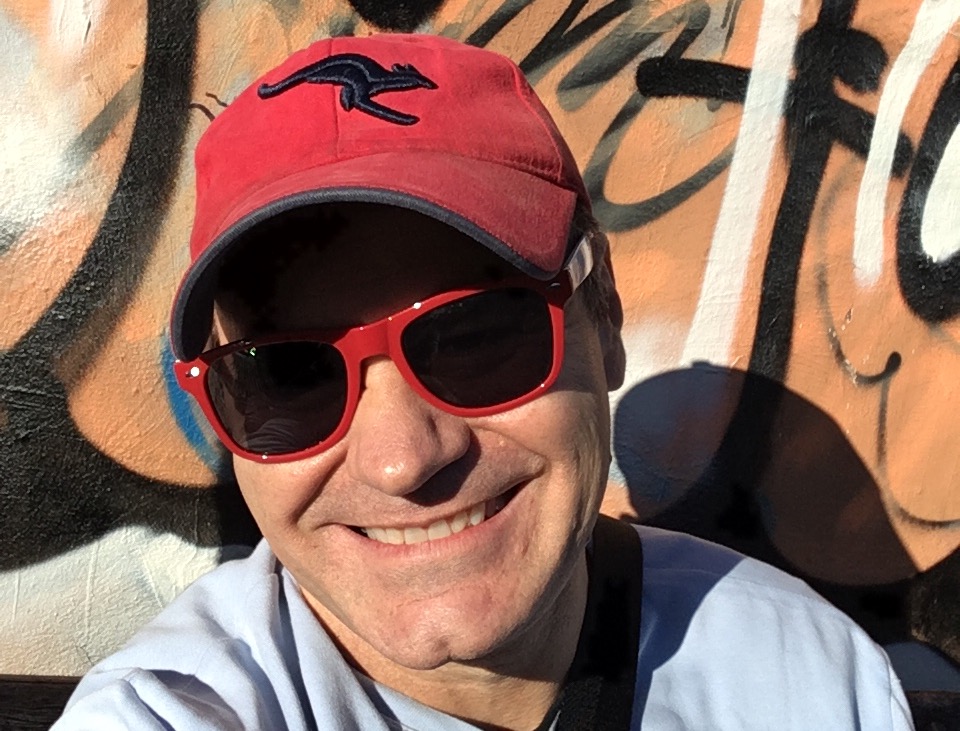 Video blogging (or vlogging) has taken the online internet TV community by storm, and we think the industry shift from 'blogger to vlogger' is exciting.
Anyone with a camera, an internet connection and something to say, can vlog, and we've made the move from blogger to vlogger recently too.
Vlogging is a great way to showcase your experiences and personality via the video format.
Thanks to fast internet you can upload a vlog to YouTube pretty much anywhere on the planet, whether it be from a cafe in Gastown, Vancouver or at a truckstop in the middle of Outback Australia.
The great thing about vlogging is that there are so many micro-communities which allow you to connect with like-minded people who share your passion. A quick search will connect you with thousands of communities, for example, travel, cooking, dogs, craft beer and gaming.
Travel vlogging has an enormous online community. Many bloggers have made the transition too, and are sharing their experiences with the world.
The best part is that you don't need expensive eqipment to start a travel vlog.
Many YouTubers have opted to use their smartphone or a basic digital camera.
My top five tips for travellers to help you shift from blogger to vlogger are…

Select your niche (what are you passionate about?)
The first question you need to ask yourself is what are you going to vlog about?
Choose a niche or something you really care about. This will help you focus on topics (content) that you know or are an expert on.
Mine are travel, food and dogs. Who doesn't love eating food and patting dogs while travelling? (wash your hands though!).
When you talk about your passions people will find you more interesting because your enthusiasm easily shines through.
I can talk about food and dogs forever.
Be specific and people (your viewers) will find you.
Keep your clips short
Try and hook your viewer in the first few seconds and spark their curiosity.
Your video should share a creative story showcasing all of your best bits filmed on an adventure.
Tell the audience what they are going to see to give them a reason to keep watching. Don't save your best bits until the end. 
Current industry statistics show that for optimum engagement stick to about two to four minutes in length.
If you need more time don't be afraid of breaking your longer videos up into digestible bits to create a series.
Practice makes perfect
Anyone who has tried moving from blogging to vlogging will know that talking into a camera lens is not as easy as it sounds, especially at first.
Practice makes perfect though!
Pick up a camera and start talking or you can sit down in front of a mirror and pretend it's the camera.
It's important to know the right angles and movements for you as you vlog.
As you watch yourself you'll notice things that you can do to improve. The more you do it, the more comfortable and confident you'll feel.
Just let your partner know in advance otherwise they might think you are to talking yourself (again!).
Be consistent
To build your audience you need to consistently upload high quality vlogs.
Your subscribers like to know that you are active.
Vlogs which are entertaining and engaging will always have an audience.
Don't wait weeks or even months until you upload a new vlog otherwise your loyal fans may have moved on.
Stick to a schedule. If you regularly upload a video on Sunday at 8am make sure you meet the deadline.
Sound is important
Audio is just as important as video quality.
If your audience can't hear or understand what you're are saying they will move on.
If your videos always have poor sound quality, people will avoid them.
If you are filming in a quiet room, a good quality camera microphone will be sufficient.
However, if you plan on venturing outdoors a good external directional microphone will help aleviate a lot of background noise.
Browse Ebay and Amazon for options.
Alternatively, you can also record audio on another separate device like a phone or Zoom recorder.
Showcase 'you'
Learn to filter your experiences through personality.
Be yourself on camera.
Viewers want to trust and connect with the person they are watching. Use this to your advantage.
Look directly into the camera and speak to the viewer.
Be friendly. Be approachable. Be yourself.
Do you have other tips or questions? Let us know in the comments.
PS an update to this – we recently had success with a vlog series filmed in Malta – take a look here