We're asked frequently who we love to watch/read online, so we had a think about our faves in 2021 and have compiled our top 8 vlogs and blogs about lifestyle for you right here!
If you were following us back in 2020, you'll know we had started to make positive strides on our video work. We documented the ins and outs of house and pet sitting around the world and showcased many beautiful destinations.
It was a pleasure and a privilege.
Sadly, it all came to an end. But we know that many of you reading this have also been impacted by all that the COVID pandemic has shut down. Not a great time to be a content creator in the travel business.
All of the time and learning we put into our content hasn't gone astray though, and it's for this reason we love to find vlogs and blogs about lifestyle that keep us coming back for more. There's been a few standouts for us in 2021.
Here are our favourites in case you're in need of a little fresh inspiration too.
8 vlogs and blogs about lifestyle that keep us inspired in 2021 :)
For travel inspo:
📽 LeAw Leave Everything and Wander: Luca & Sara
We stumbled across this travel blogging couple by accident, but we just love their content. Sara and Luca are Italian, and they are so so cute. Their channel features an enviable line-up of destinations and experiences, and we have been making our way through their travel playlist.
Most recently, the pair were showcasing the delights on offer in their home country, Italy, where they ended up laying low during the worst of COVID.
Sara and Luca are authentic and likeable. Their video production is terrific too, and includes stunning drone shots, great editing, and soundtrack. The pair also publish a beautiful blog and are all over social media.
If you, like us, are wanderlusting like crazy to set foot back into a dazzling Italian landscape, take a ride with these two in their travel van, Luigi, and get inspired about where to go to next.
View this post on Instagram
Island life (our fave island)
We make no secret of the fact we are huge fans of the island of Ibiza in Spain. In fact, it maddens us that people who have never been to Ibiza have a preconception of what the island is.
Sure, there's partying (hell yeah); but there's a magical and mysterious side to this place too.
Dwayne is an English lad living the dream and actually residing and working in Ibiza full time. While the pandemic has hit his business hard – along with many in tourist destinations like Ibiza and its neighbouring Balearic Islands – Dwayne has taken the opportunity to give regular vlogging a go. And hey, are we grateful! If we can't be there, we'll wander around the bars and the beaches and boats here on YouTube, living vicariously through Dwayne.
Thanks to his time on the island living and working with the locals, he also gets some cool behind the scenes glimpses into venues and events that most of us wouldn't.
A great channel if you're a fan of Ibiza (or think you might be one day).
Expat entrepreneur life
We first stumbled across Mike's channel when he filmed his 2020 summer in Ibiza. Man, were we jealous. All the pretty shots and the pretty people and pretty places. Jealous.
But we moved past that to see that actually, we wanted in on more of this vicarious adventuring.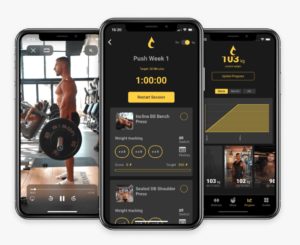 Mike has an enviable life brimming with travel, a successful business, a new fitness app, and plenty of time at the gym. To be fair, he does work hard (on his business and abs) but he seems like a nice guy with fun friends… who wouldn't get motivated through watching?
He's just spent another highly enviable summer in Ibiza and has returned to his adopted home of Dubai to get to work again. It's glossy and fun – count us in.
Manifesting and LOA
Want to shift your mindset to improve your circumstances?
Believe you can manifest the best things in life?
Me too!
While there are hundreds of manifesting and Law of Attraction content creators and mentors out there, for some reason this year I've really been drawn to Mary Kate's channel.
She's passionate and interesting, yet humble and not over the top like some other names in this space are. I just like her vibe and I think she's doing a great job at influencing in this space.
Her training and meditations are helpful too. I'd say her work would resonate mostly with women under the age of 45, but if you're into the topics she covers, take a look and see for yourself.
Fashion and beauty
I've got to say, I'm super behind the times following YouTubers for fashion and beauty content. I'm a 'magazines' girl of old. But, I somehow stumbled across Erin Busbee's channel and have been hooked ever since.
A former TV news reporter turned stylist and fashion content creator, Erin's approach is engaging and honest, not to mention really informative. I had to leave my entire wardrobe of clothes, accessories and shoes behind in England, and my enthusiasm to start again in a hot climate that I do not enjoy as much as I do one with four seasons was seriously lacking.
But, Erin's helped make shopping fun again!
She's got a great blog and Instagram you can follow too.
View this post on Instagram
Currently she and her family are taking time out from life and work at home in the USA to live in Spain. Another reason why I think Erin is just too cool.
Puppy love (and training!)
Call it a midlife crisis, or more like a COVID crisis, but we went and got a puppy!
What?
Yep, we decided that after years of being without a dog – stalking dogs in the street and on the Tube in London, saying hello to everyone else's dog and generally wanting nothing more than a dog – this little man arrived 👇
Now, he had a lot to live up to. Our last dog, Harry, a blue cattle dog, was a prince among dogs. He was beloved by all – even non-dog people. The best dog ever.
London – named after our much-loved adopted home in England, is a West Highland Terrier. When he was a puppy, we'd frequently change the 'terrier' to terror. Wow. Puppies might be cute but there's an evil streak in there 😉
Which brings us to Zak's channel. We got obsessed with this personable dog trainer's channel before the puppy 'arrived' and during his first few months. Everything on routine and crate training and all in between was spot on.
This channel is a great one if you're looking for actionable advice on all sorts of dog behavioural challenges and training. It's also great if you're quite simply, a dog person. We do owe Zak a debt of gratitude for getting this far with the cheeky Westie though. 
Travel and content creation
Two of our favourite channels for content creation and travel follow:
Stunning filming, editing, locations and great advice on content creation: we love this channel.
Christian (Lost LeBlanc) is literally living the dream. His 'about' profile says:
"QUIT my job to travel the world. This is my story of unconditionally pursuing my passion for filmmaking and travel."
You see why we're in, right?
📽 TopJaw
These guys create awesome productions from locations we love in the UK and Europe. More enviably, they focus on food and drink!
Each location is brimming with dozens of great places to eat through all day long. We started keeping a bucket list based on their recommendations but gave up – there's too many.
We'll come back to it when we hit the northern hemisphere once again.
A great, lively and channel – easy to binge.
Who are your favourite content creators? Let us know in the comments!