Siena – it's more charming than you can imagine, possibly my favourite city in Tuscany, over Florence (I know!) … what are the best things to do in Siena when you visit? Here's an itinerary of how we spent our day. Although, I can't wait to go back and spend longer in Siena.
The best things to do in Siena
Get lost
Siena is one of those cities that you can easily wander around in. One of the best things you can do in Siena is give yourself time to get lost.
There's plenty of little alleyways you'll come across, walk up and down hills; around corners and discover magical old churches and homes.
Of course, the city boasts several highlights such as its cathedral and towers that rival those of its once-enemy, Florence.
You can sign up for a walking tour in Siena if time permits. Take in museums, galleries and history – there's so much to do in Siena in a small space. I really did long for more time here.
Siena would also be a good base for exploring Tuscany and the surrounding region. It's got good train and coach transport links, and it's just a really nice city!
Siena is pretty and oh-so-Instagrammable so take your time. Wear comfortable shoes and take water though, as it gets hot here in summer.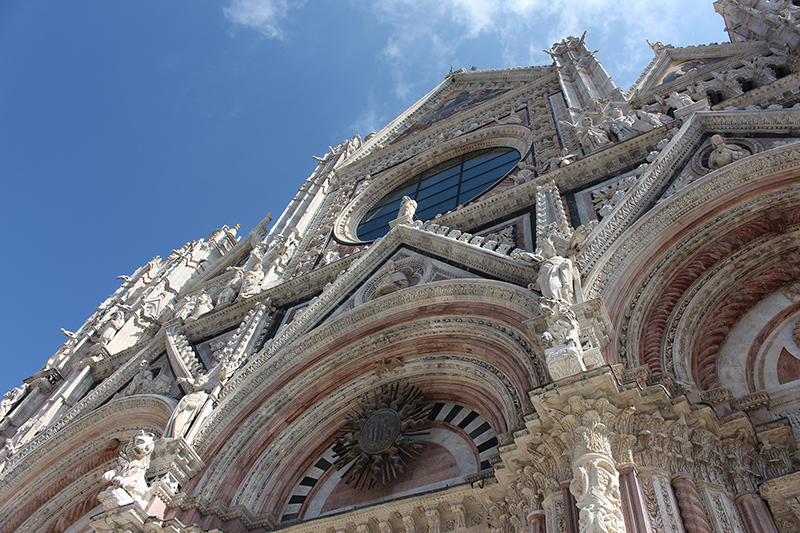 Find your way back
It's fine to get lost but at some point you'll want to find your way out of the old town again.
Before ticking off your own 'things I want to do in Siena' list, we strongly suggest that you arrange reliable roaming data for your trip here (and across all of Tuscany) because you can access Google Maps for directions.
Even then we found that we often landed up against a wall – unable to walk through, we combined tech with tips from locals to make our way.
In old cities, Google Maps can get a little confused, but it's better than having no guide at all.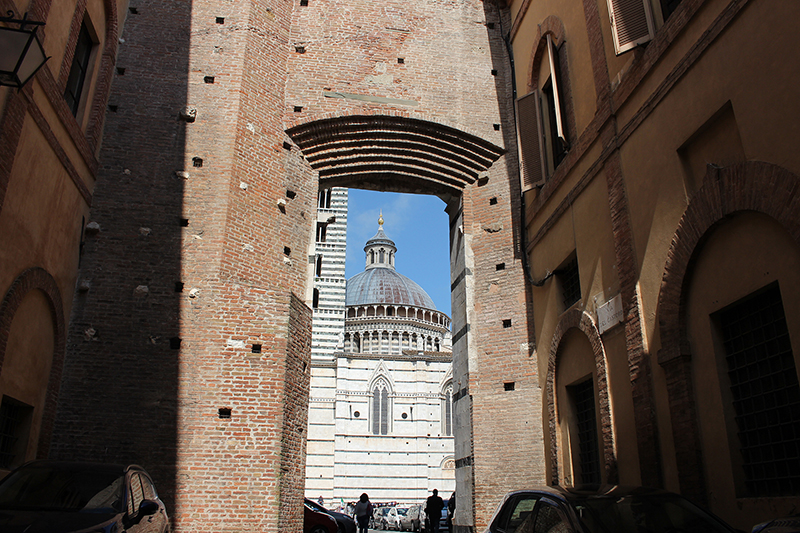 Food with a view
The old town centres on the extraordinary Piazza del Campo where people-watching becomes the thing to do in Siena.
There are over-priced restaurants selling mostly pizza and pasta that surround this area and you're really only paying for the view.
Cooper discovered a one-off though, a pub called San Paolo which sells yummy toasted paninis, beer and boasts a small balcony overlooking the spectacle.
If you're swift, you too can indulge for less! This pub opened just after midday when we were there. It was a great base to settle, grab a snack and figure out what we wanted to do to cover off other things to do in Siena before the end of the day.
For other options off the expensive tourist trail, keep an eye out for little bars and restaurants in the back streets, or even away from the old town and on the way towards where street traffic is allowed.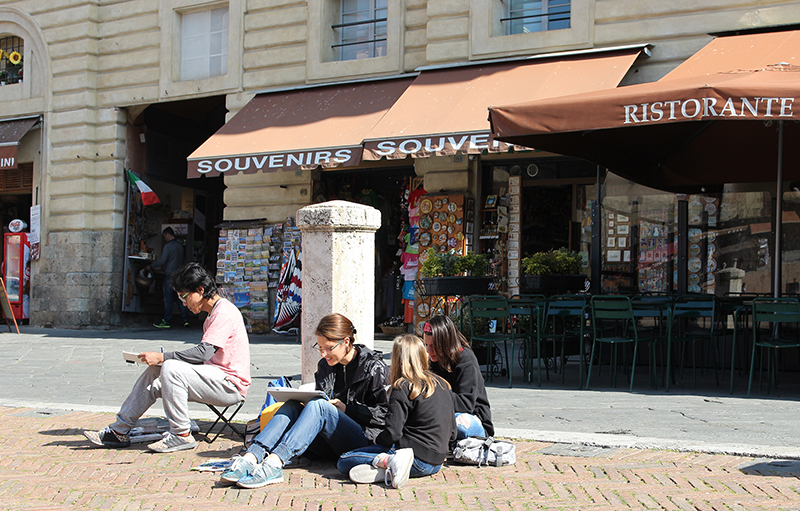 How to get to Siena
We've already mentioned in our clips and blogs that you are better off with a car in Tuscany.
Siena, like in Florence, strictly limits traffic in the old town so you need to park outside.
Some car parks charge around €35 per day!
The car park at the Siena train station is a bargain – we were only charged €2.50 for around eight hours.
To get to the old town from here though is about 25 minutes' walk – usually not a problem for us but it's up a very, very steep hill that's also busy with traffic.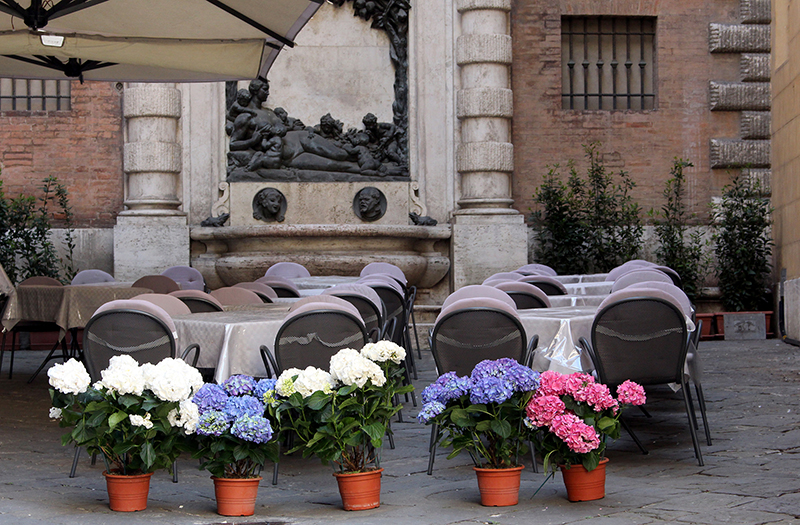 Jump on bus no. 3 or 10. The bus station is underneath the shopping centre (which conveniently, also has a big supermarket).
You need to buy a ticket from the transit machine that will cost about €1.20 (one way). It's a bit tricky as it's in Italian so aim for an 'urban' pass that comes to about this amount, or ask a local – they were so helpful, quite often walking us a distance to ensure we were on the right track!
Get off at the last stop or one closest to the old city centre – about five minutes bus ride from the train station.
Coming back, you need to find the bus station which is in a different place from where you get off the bus. Again, don't forget to buy a ticket that will be zoned as 'urban A' for around €1.20 for a single.
Siena is a truly wonderful Italian find, and another example of the many lovely places in Italy we want to visit.
I somehow knew the word, but not the destination until now.
Highly recommended on your Italian travel itinerary.
Do you have questions or tips? Let us know in the comments. 
Ciao for now.