It's a beachside destination that is sure to take your breath away. Located an hour's drive from Sydney is Wollongong, a holiday hotspot for Sydney-siders after a weekend or full-time coastal escape. Boasting a relaxed vibe, incredible beaches (perfect for surfing and swimming), rockpools, ocean baths, BBQ parklands and scenic walking tracks – 'The Gong' as it's known has plenty to offer every type of traveller.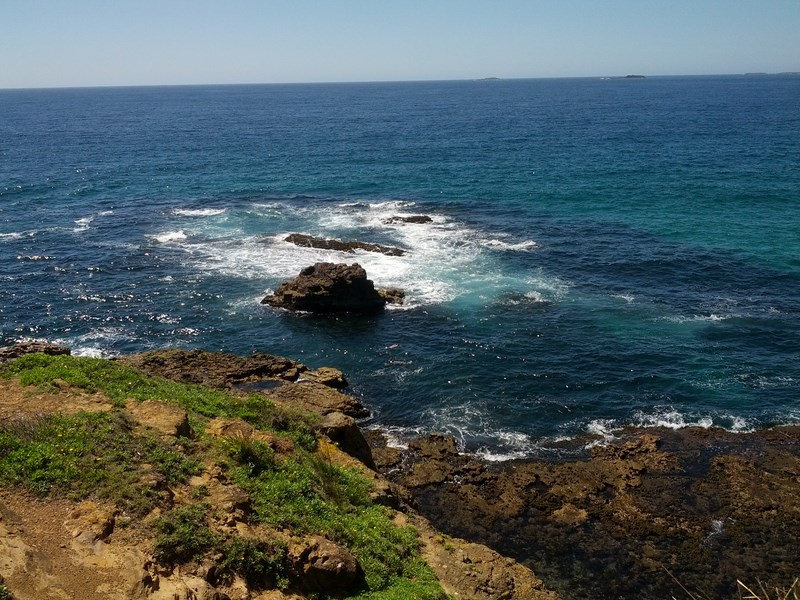 It was during a day trip that I stopped by to see what all the fuss is about. I've heard numerous people say it was a must-do destination in New South Wales and they weren't wrong. Only downfall to my visit was not spending more time there, as there was so much to see and do.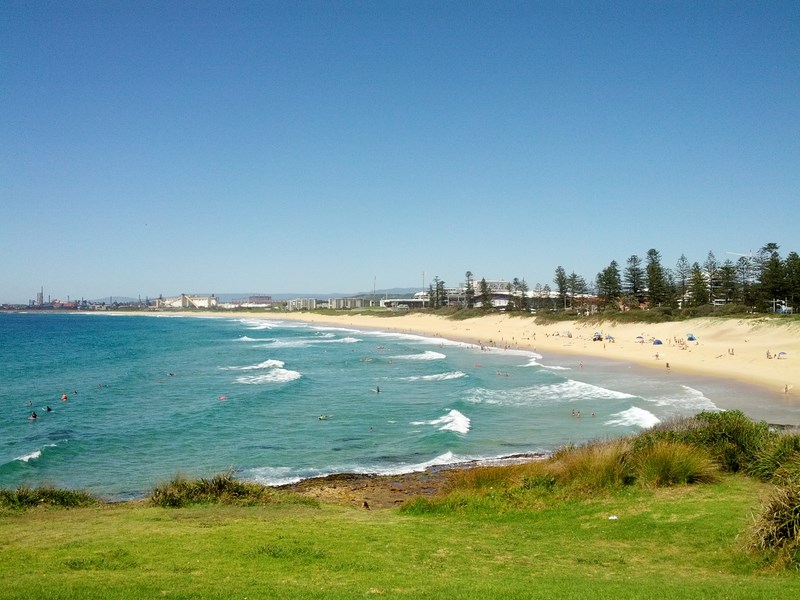 Here is how Wollongong wooed a city slicker like me to want to escape to the coast:
The beach is your backyard
Being situated right on the coast overlooking the Tasman Sea, it's no surprise that the main activities and attractions for Wollongong are water-based. From learning to surf its crystal clear waves to snorkeling its lively reefs to frolicking in its ocean baths, locals and tourists alike love soaking up Wollongong's beach lifestyle.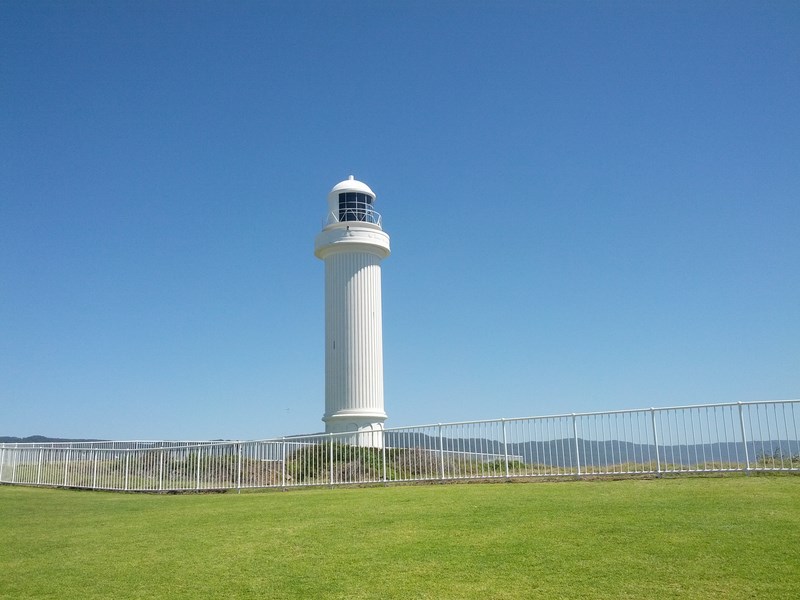 I spent most of the day exploring and unwinding on Wollongong City Beach. Only walking distance from the city centre, this pure white sandy beach spanned for kilometres, allowing beach-goers enough space to unwind and sprawl out unlike most of Sydney's beaches.
At the top of Wollongong City Beach is a lush green lighthouse lookout area. From this point you can see right out to the ocean horizon, see surfers riding the ocean waves below, and also catch a glimpse of snorkellers lapping up the rocky reef waters.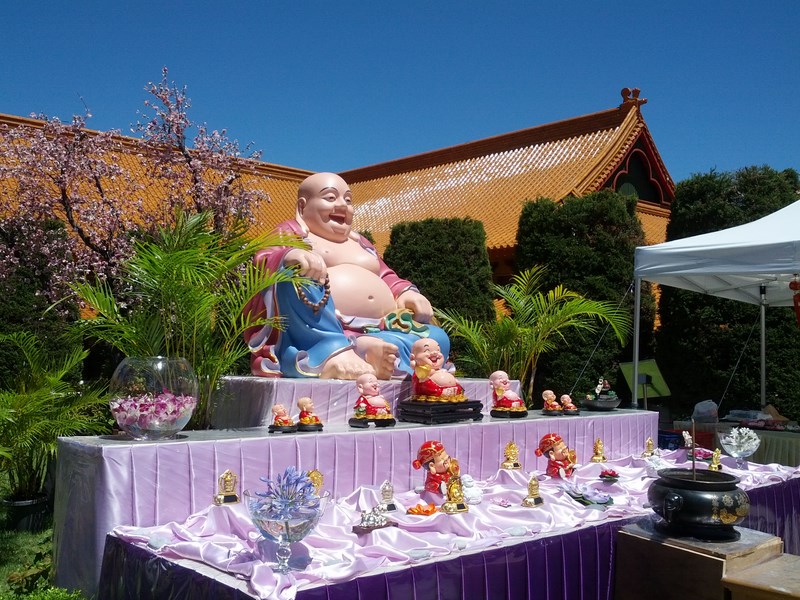 A spiritual experience
One of Wollongong's most renowned attractions is the Nan Tien Temple. Opening in 1995, this Buddhist Temple is the largest in the Southern Hemisphere and has thousands of visitors each year. Only a 10-minute drive from the city, the Nan Tien Temple is an unforgettable spiritual attraction featuring grandeur architecture, artwork and splendid gardens and lotus ponds.
It's a great spot to roam around and learn more about the Buddhist culture and its various temples and sites. The main temple area is quiet spectacular featuring intrinsic artwork, manicured lawns and my favourite, a large gold wishing tree. Here you're able to purchase a wish ribbon for the year ahead, which is thrown onto the tree to hang.
TIP: Ensure you wear appropriate clothing (skirts/shorts below the knee and no midriff or spaghetti strap tops, they need to cover the shoulders and torso).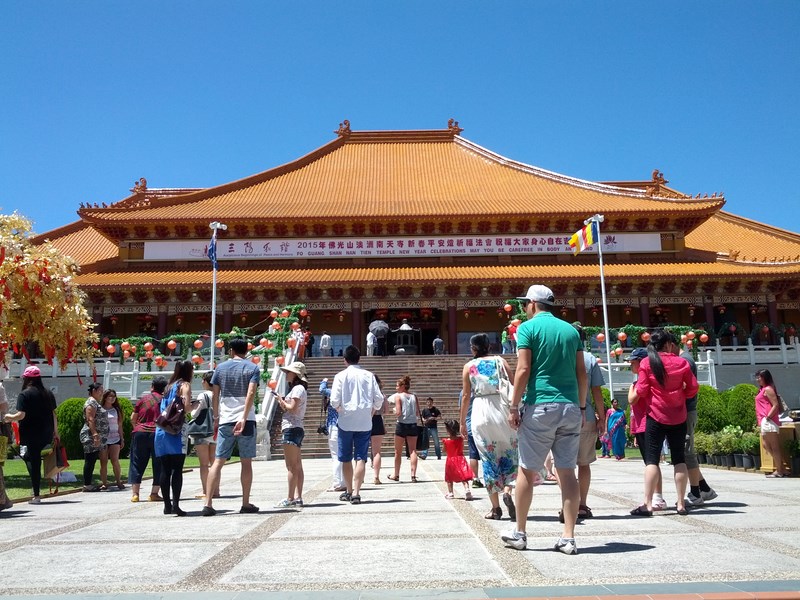 Grazing at Graze Cafe
After a busy day soaking up the sea and Wollongong's Buddhist culture, a trip to one of city's newest balcony restaurants was in order. Graze Café located on the main shopping strip, Crown Street – it boasts a Mediterranean atmosphere and has lovely balcony views of the mall. The staff are welcoming and the dishes are both warmly and deliciously prepared. From beef medallions; smoked salmon pasta; Tuscan salad; and fluffy Nutella pancakes, the food at Graze Café is pretty irresistible.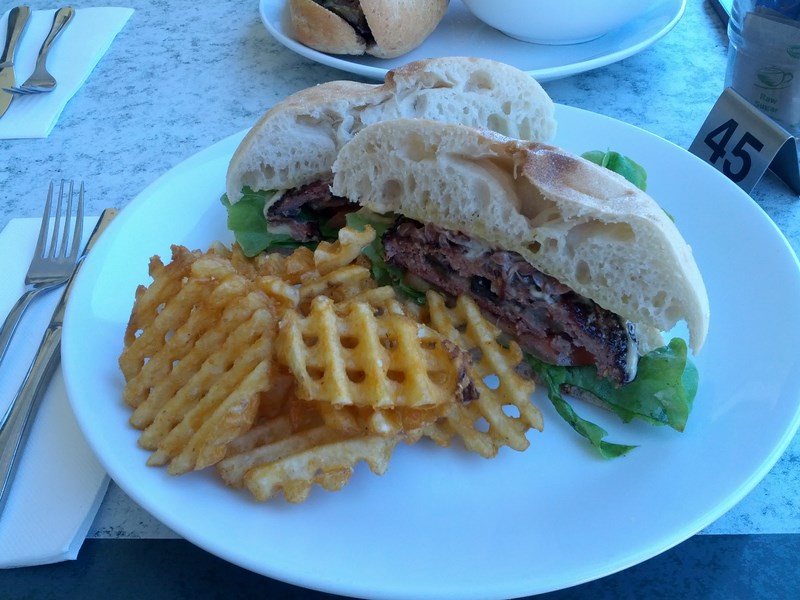 During my visit, I couldn't help but try and demolish both the Angus beef burger with waffle fries, and the Philly steak sub with cheese and bacon melted fries. And, didn't these go down like a treat! Even if you're not in the mood for a meal, this spot is still a nice place to grab a drink or coffee, and simply watch the world/shoppers go by.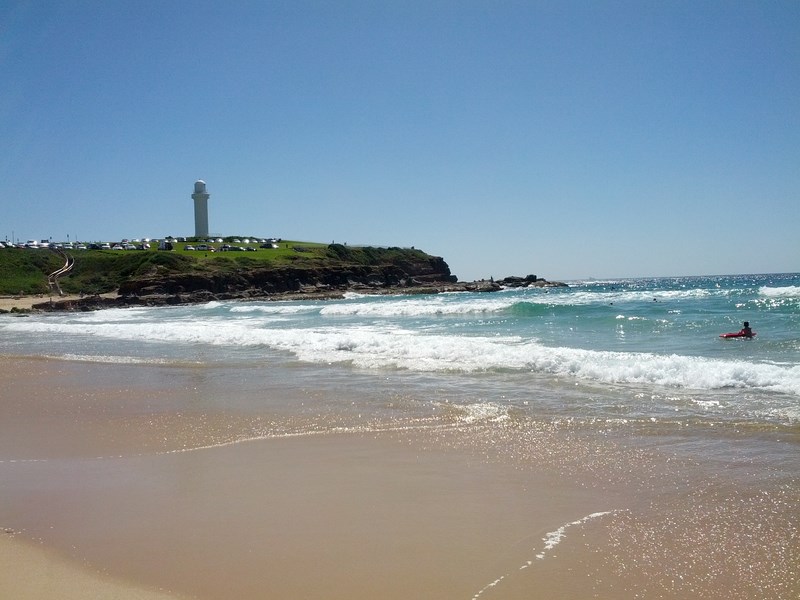 Have you been wooed by Wollongong in New South Wales? If so, tell us your favourite spots.
About the writer
Danielle Muller (@stuffitgotravel) is a Sydney-based travel blogger and communications professional. Follow her travel adventures, stories and recommendations at www.stuffitgotravelling.com.