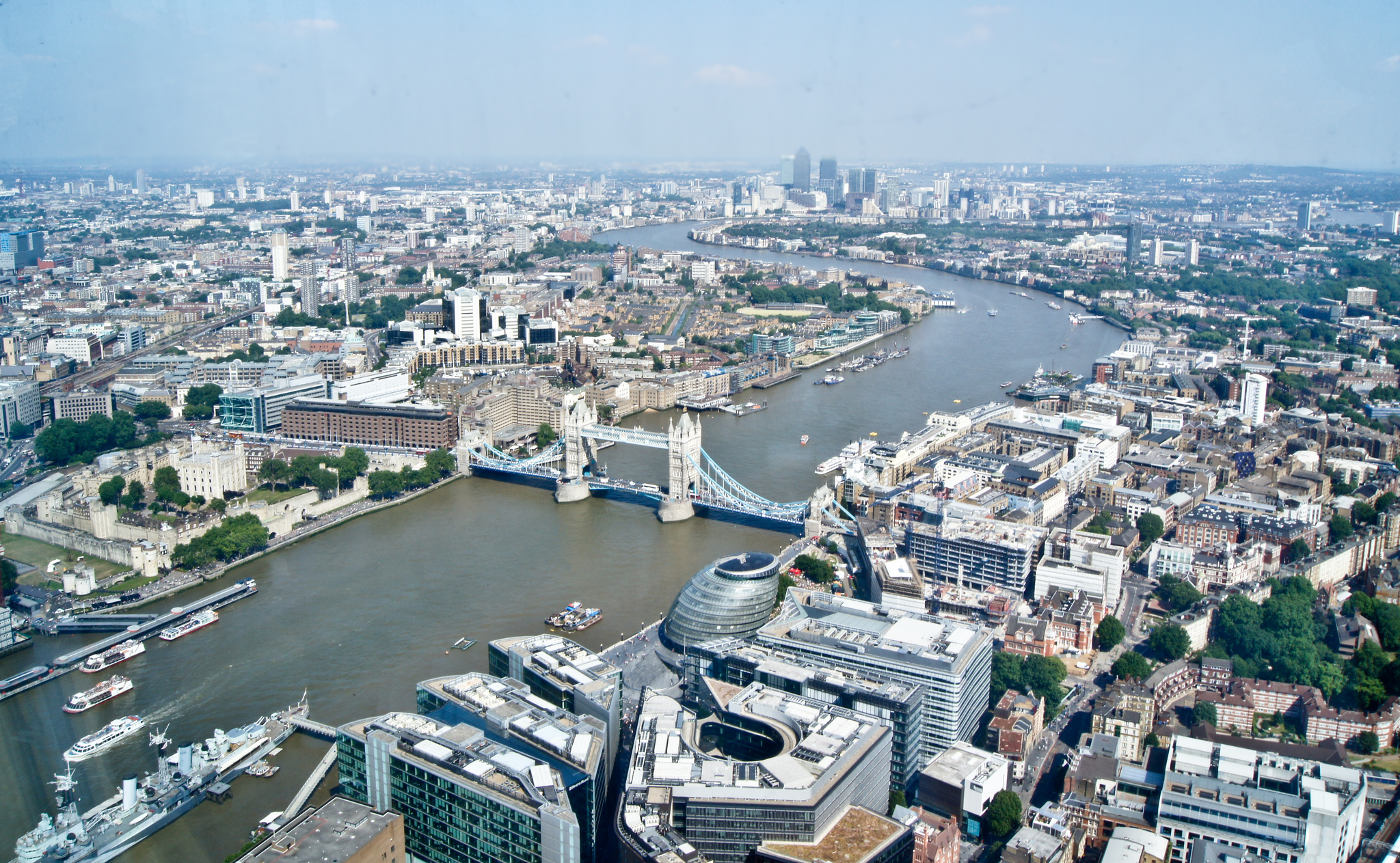 It seems no matter where you look in London a crane isn't too far from sight. Construction is cranking at a frenetic pace, with new skyscrapers and tower blocks quickly altering the cityscape. Contemporary architecture boasting eccentric names means unique structures like the Shard, 'Gherkin' and 'Walkie Talkie' now rub shoulders with older smaller cousins like St Paul's Cathedral, Monument and London Eye.
There is one thing most of these structures have in common – they're expensive if you want to enjoy their views! So, here we have presented some of our fave alternatives that are free or inexpensive to enter.

6 of the best London views free or under £5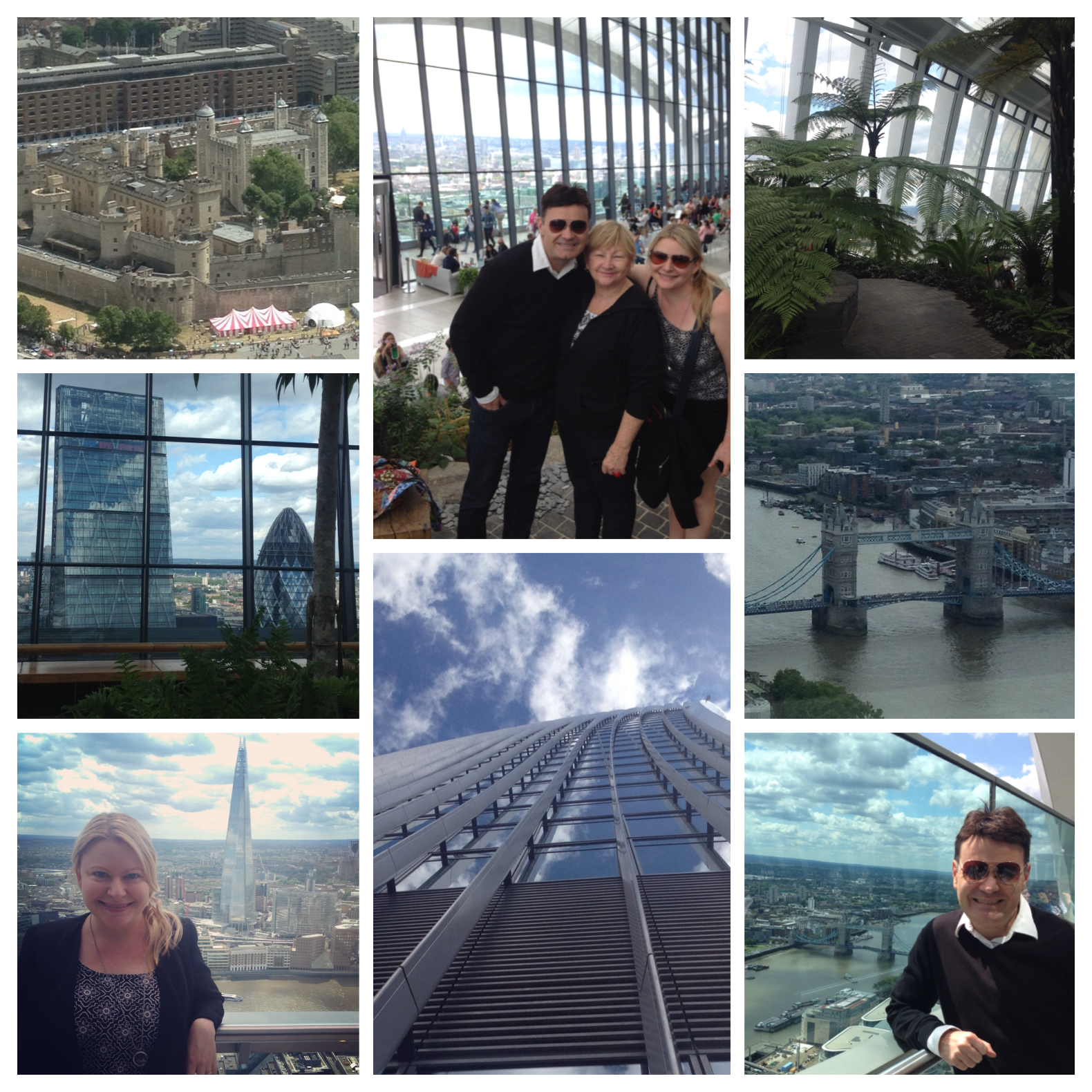 Walkie-Talkie building (20 Fenchurch Street)
The Walkie-Talkie is one of our ultimate go-to destinations when family or friends arrive in London. The viewing platform is called the Sky Garden and it's set over three storeys of elegantly landscaped public gardens.
As you exit the lift you're greeted by a spacious and airy cafe/bar which connects seamlessly to the outside viewing platform. The Sky Garden boasts wonderful uninterrupted views across London, plus three restaurants if you fancy a meal. Entry is free BUT you need to book your place in advance. 
Nearest tubes to the Sky Garden: Monument, Bank, Tower Hill, Cannon Street
Monument
The Great Fire of 1666 blazed for three days and destroyed much of medieval London. To commemorate this significant tragedy, Sir Christopher Wren designed the world's tallest stone column, the Monument.
Monument is 202ft (61.5m) high and is situated 202ft away from the house of Thomas Farynor, who was the king's baker in Pudding Lane (where the fire started). Climbing the 311 steps won't you leave breathless but it will surprise with great views of the 'Cheese Grater' (122 Leadenhall Street) and Tower Bridge.
Find out more about our visit to the Monument
Nearest tube: Monument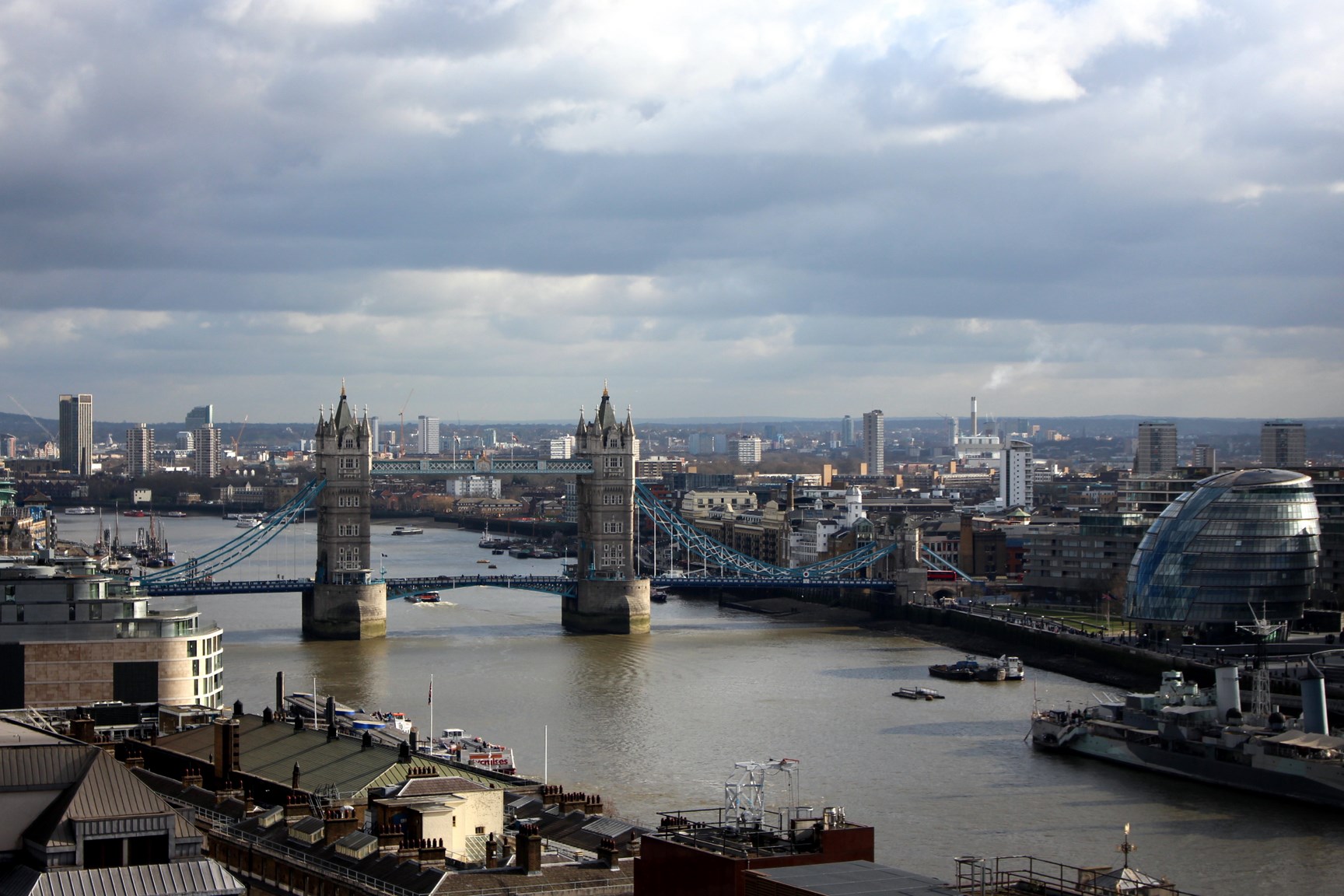 Greenwich Park
Dating back to Roman times, the former hunting park of Greenwich offers the best views of Docklands, Canary Wharf and the city of London. Additionally, it is home to the historic National Maritime Museum, the Queen's House and the Royal Observatory perched on top of the hill. The world-famous prime meridian and home of Greenwich Mean Time (GMT) is only a stone's throw away. Pack a picnic basket and make a day of it in one of London's best and most beautiful Royal parks. There's much to see and do in Greenwich, so we'd suggest setting a day aside to explore. Park entry is free.
Nearest tube: Cutty Sark or Greenwich (or catch a Thames ferry)
Tate Modern
We first discovered the lovely view from Tate's restaurant when our friend, Nicole, invited us up there for a catch-up drink when we were visiting London as tourists in 2009. We now take our own guests here!
Aside from housing an amazing art collection dating back to the 16th Century, Tate's positioned on the Thames, and you can make your way to the cafe/bar for free to check out the amazing river view, Millennium Bridge and St Paul's Cathedral. It's worth splashing out on a beer or glass of bubbles (like Sarah does) when you're visiting, and head up at nightfall to see the city sparkle. Entry is free (although special exhibits do have a separate charge).
Nearest tube: London Bridge, Blackfriars, St Pauls, Southwark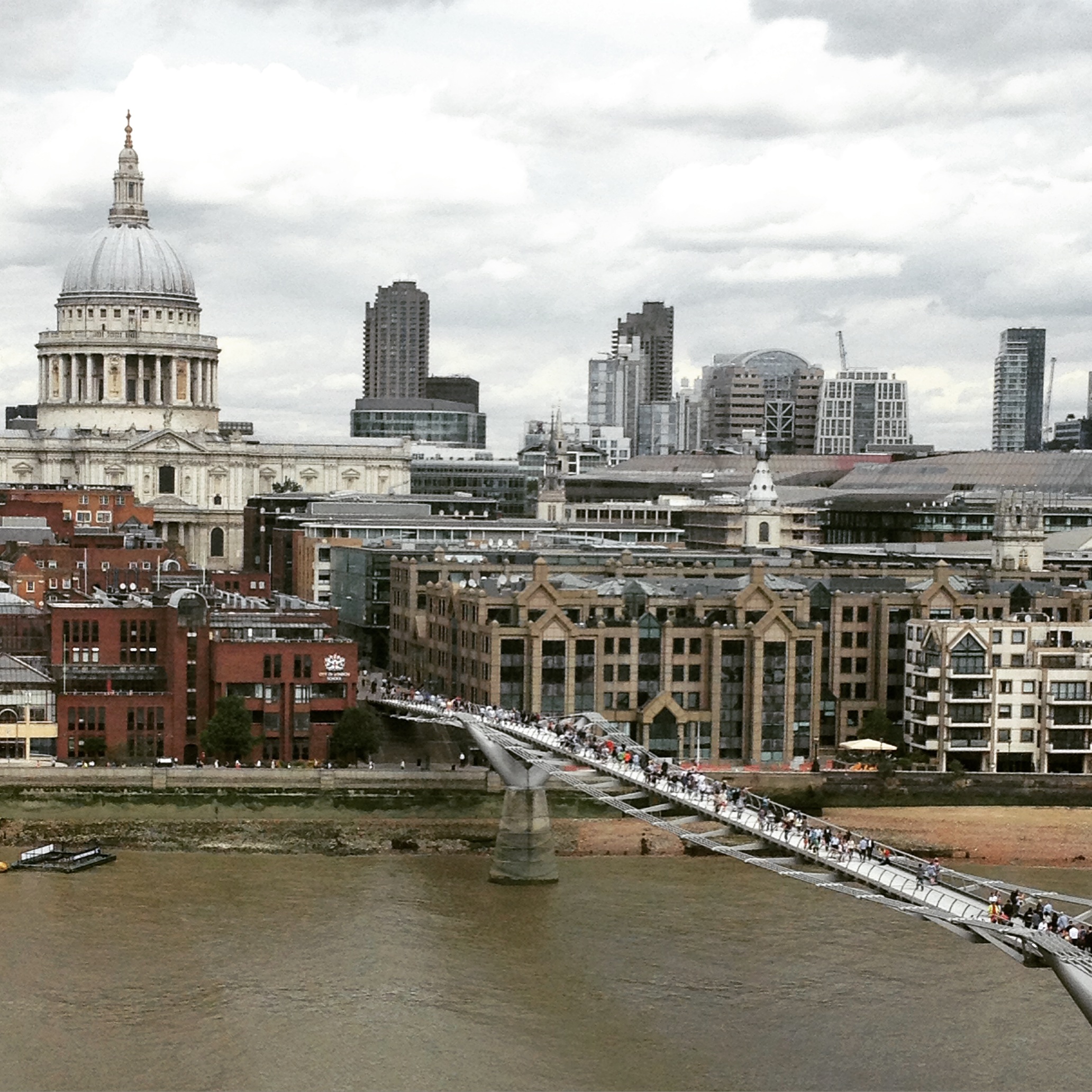 Emirates Cable Car
If you don't mind being suspended by a thin cable 90m (300ft) above the River Thames, then the Emirates cable car is a truly memorable experience.
The journey between the Greenwich Peninsula and Royal Dock lasts an unforgettable ten minutes and provides a spectacular setting against the glass and steel of London's skyscrapers. From the comfort of your cabin, you're presented with bird's eye views of the O2 arena, Canary Wharf, Queen Elizabeth Olympic Park and the Thames Barrier. Use your Oyster Card (London transport card) and receive a 25% discount.
Nearest tube: there are several options, check the routes here
Heron Tower
Heron Tower (officially 110 Bishopsgate) is a commercial skyscraper near Liverpool Street station in the city and is home to two of London's finest restaurants, the acclaimed Sushi Samba and the Duck and Waffle.
Sarah and I have indulged in many a cocktail at Sushi Samba while enjoying the 360-degree views of the city. You can almost touch my favourite building, the 'Gherkin'. The elevator ride to the top is both terrifying and exciting as it shoots up the side of the building like a bullet train. Entry is free.
Nearest tube: Liverpool Street
Have other tips or a comment to share on the best London views? Drop us a line below…