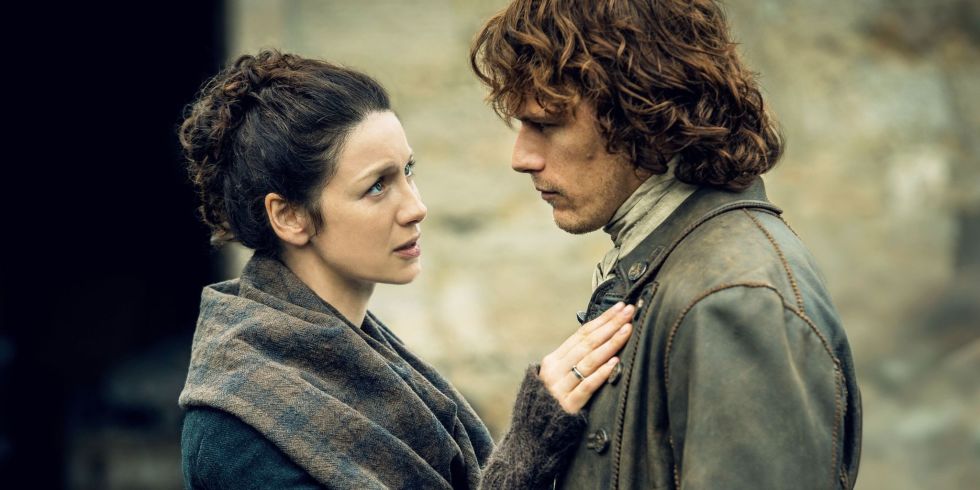 From Far from the Madding Crowd in Dorset to Frankenstein in Manchester, England staged one big, beautiful movie set in 2015, and crowds flocked to see where their favourites were shot.
VisitEngland's Chief Executive, James Berresford said: "Our research shows that 40 per cent of tourists want to visit locations they've seen on the big and small screen [like Downton Abbey], so we know there is a huge appetite for 'set-jetting'."
VisitEngland teamed up with Creative England to select some of the biggest films to grace our screens in 2015, revealing to film buffs exactly where the action was shot…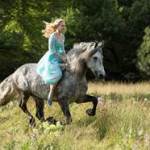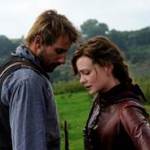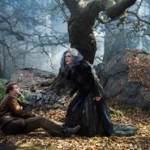 INTO THE WOODS
The film adaptation of the eponymous Broadway musical Into the Woods features an all-star cast including Meryl Streep, Emily Blunt, James Corden, Anna Kendrick and Johnny Depp. Showing off a number of quintessentially English locations, the soon-to-be Disney hit was shot at Dover Castle in Kent, Waverley Abbey and Virginia Water in Surrey, the Ashridge Estate in Hertfordshire, Hambleden Village and Hambleden Barn in Buckinghamshire. The film follows the classic tales of Cinderella, Little Red Riding Hood, Jack and the Beanstalk, and Rapunzel-all tied together by an original story involving a baker and his wife, their wish to begin a family and their interaction with the witch who has put a curse on them.
CINDERELLA
This live-action feature is inspired by the classic fairytale Cinderella and brings to life the timeless images from Disney's 1950 animated masterpiece. English locations including the grand bridge at Blenheim Palace, Black Park in Iver Heath and the Old Royal Naval College in Greenwich all help to set the scene for this childhood favourite. Directed by Kenneth Branagh, the film stars Lily James, Cate Blanchett, Richard Madden and Helena Bonham-Carter.
A LITTLE CHAOS
Starring Kate Winslet, Stanley Tucci and Alan Rickman. The story centres on a female landscape-gardener who is awarded the esteemed assignment to construct the grand gardens at Versailles, a gilt-edged position which thrusts her to the very centre of the court of King Louis XIV. But the 18th century French palace and grand houses were actually shot in England at Blenheim Palace in Oxfordshire, the Ashridge Estate in Hertfordshire and Cliveden House in Berkshire. Some of the cast stayed at the Grade I listed, luxury hotel and grand stately home, Cliveden House, during filming. With a garden central to the story, the production also needed some versatile outdoor space and found most of what they were looking for in Black Park, a country park next door to Pinewood Studios, which covers over 500 acres of woodland, heathland and grassland.
FAR FROM THE MADDING CROWD
A new adaptation of Thomas Hardy's 1874 novel, the film stars Carey Mulligan and Michael Sheen, with screen play by David Nicholls. Filmed predominantly in and around Hardy Country in Dorset; Mapperton House, Durdle Door, Lulworth Cove, Sherborne, Eype, Purse Caundle, West Bay, Beaminster and National Trust property Cogden Beach all play a part. Few authors have such strong associations with their local area as Thomas Hardy, and today you can explore two of the writer's houses – his childhood home and Max Gate, the property Hardy designed himself and moved into with Emma after his marriage.National Trust property, Claydon House in Buckinghamshire, also features in the film, doubling up as Boldwood.
FRANKENSTEIN
Based on Mary Shelley's 1818 novel of the same name, the latest adaptation features an all-star cast. Daniel Radcliffe will star as hunchback Igor, whilst James McAvoy will portray Victor von Frankenstein. Filming locations included Manchester Town Hall, Chatham Historic Dockyard, the Old Royal Naval College, including King Charles Court, and the bank of the river Thames in Greenwich.
Have you ever set-jetted? Drop us a line in the comments to let us know where you've visited and what was filmed there. We're keen to find this one being filmed in Scotland!… 
More things to do in England
We've had a helpful piece shared with us via your-rv-lifestyle.com on 100 things to do in England – worth a browse if you're heading over this way!
Images copyright to individual film distribution companies.