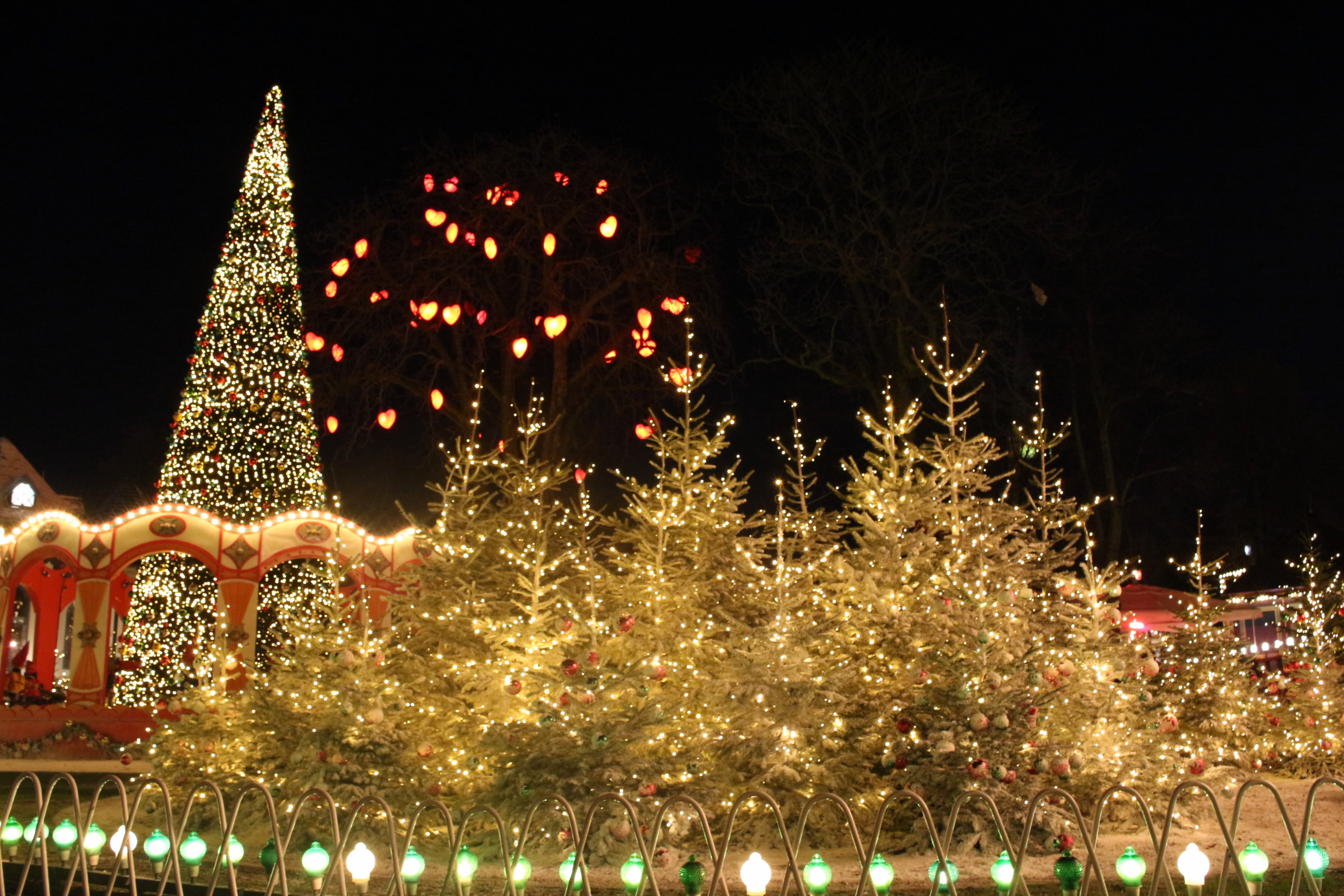 I've always been attracted to this place. I think as a child I spotted a romantic photo of the city drenched in snow and have wanted to visit for Christmas in Copenhagen ever since!
Christmas in Copenhagen: getting there
When some cheap airfares from London on Norwegian Air popped up on my radar, I booked it without too much of a second thought. You should keep an eye out as there are often inexpensive airfares to this part of the world, which means you too can make it for Christmas in Copenhagen!
I also love that Aussie, Princess Mary lives in Copenhagen, although ironically she was visiting our home city, the Gold Coast, when we dropped by her home country, Denmark on this visit.
Things to do for Christmas in Copenhagen
We only had a few days in the city, Christmas eve to December 27.
This wasn't long enough because what I failed to discover pre-flight booking is that a LOT of Copenhagen is closed over the Christmas period. Sadly most of our time was also rain-soaked (alas, not snow-soaked).
We caught up with fellow world-travellers and family, Ryan and Denyka, in the city though, so that did make for a special Christmas in Copenhagen experience!
We feasted by the water at the chic Marriott in the city centre, and while definitely not the cheapest option, we decided to splash out for the special occasion.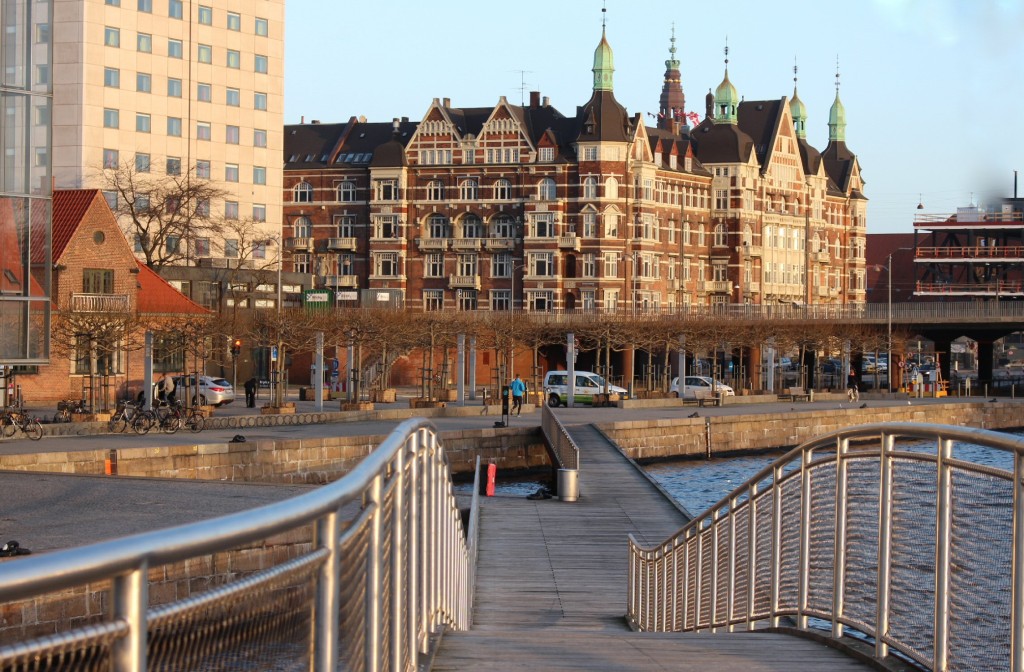 Christmas in Copenhagen: all you need to know
Copenhagen is beautiful and clean, but much is closed across the Christmas period. The Christmas markets are very famous, however they are mostly wrapped-up (closed) by December 23.
The City Sightseeing hop-on-hop-off buses do run across the festive period, and offer an easy way to get your bearings across the different parts of town.That way, you can choose where you want to go back to and explore. Some tickets are good for 48 hours too. Many of these tours offer a Carlsberg Brewery experience but sadly this is not on offer all the time (boo hoo) so check the website or with a tour adviser in the city for options. Carlsberg is mostly known as a premium and tasty beer range, and the brewery was founded in Copenhagen in 1847, so plays a cool role in this colourful city's history.
I'll be honest, the city is expensive. More expensive than London and Sydney! So, plan your trip accordingly and my lesson is that cheap airfares do not necessarily equal an economical holiday (we found it was quite the opposite, in fact).That said, there are some excellent accommodation deals to be found on Airbnb.
Public transport is easy and efficient enough, but we discovered Uber offers competitive deals for getting around, so sign up on the app before you leave home.If you are staying in the city's heart however, Copenhagen is pretty easy to navigate on foot.

'Hygge' and a cosy Christmas in Copenhagen
Before heading over to Denmark from the UK and as winter approached in the northern hemisphere, we began to read a lot about a heart-warming Danish concept called 'hygge'.
Recorded as being one of the happiest places in the world despite long, cold, dark winters, it seems some of us have a lot to learn about taking good, cosy care of ourselves and loved-ones in the colder months.
We did indeed feel the warmth, despite the chill.
Sitting by the fire on a cold night, wearing a woolly jumper, while drinking mulled wine and stroking a dog – probably surrounded by candles. That's definitely 'hygge'.
Read more about it Hygge, especially if you plan to spend Christmas in Copenhagen.
Christmas in Copenhagen – Tivoli is the highlight!
The Copenhagen treasure that was open – in a dazzling display of lights, cheer and romanticism, was Tivoli Gardens.
This is my new favourite international Christmas experience, scraping by my other fairy-light-showered fave, Capilano Canyon Lights in Vancouver.
Tivoli is situated right in the middle of the city, opposite Copenhagen Central train station, and it's the second-oldest amusement park in the world (after Dyrehavsbakken in nearby Klampenborg), opened in August 1843.
Perhaps the term 'Tivoli' sounds familiar to you, and it does have historical roots. According to Wikipedia:
The amusement park was first called 'Tivoli & Vauxhall'; 'Tivoli' alluding to the Jardin de Tivoli in Paris (which in turn had been named from Tivoli near Rome, Italy),'Vauxhall' alluding to the Vauxhall Gardens in London. It is also mentioned in various books, like Number the Stars by Lois Lowry.
The park was just the right size to wander around, and features fun, contemporary rides, but hasn't lost any of its old-world fairground charm.
In fact, here you'll find one of the oldest wooden roller coasters in the world (1914), and one of only seven remaining on Earth that is still operated by a brake man.
With spectacular light shows, markets, every building and structure lit up in festive glory, eateries, rides and parades, this is an experience everyone in our little travel group now highly recommends.
If you can't be at 'home' for Christmas, then this is the way to do it!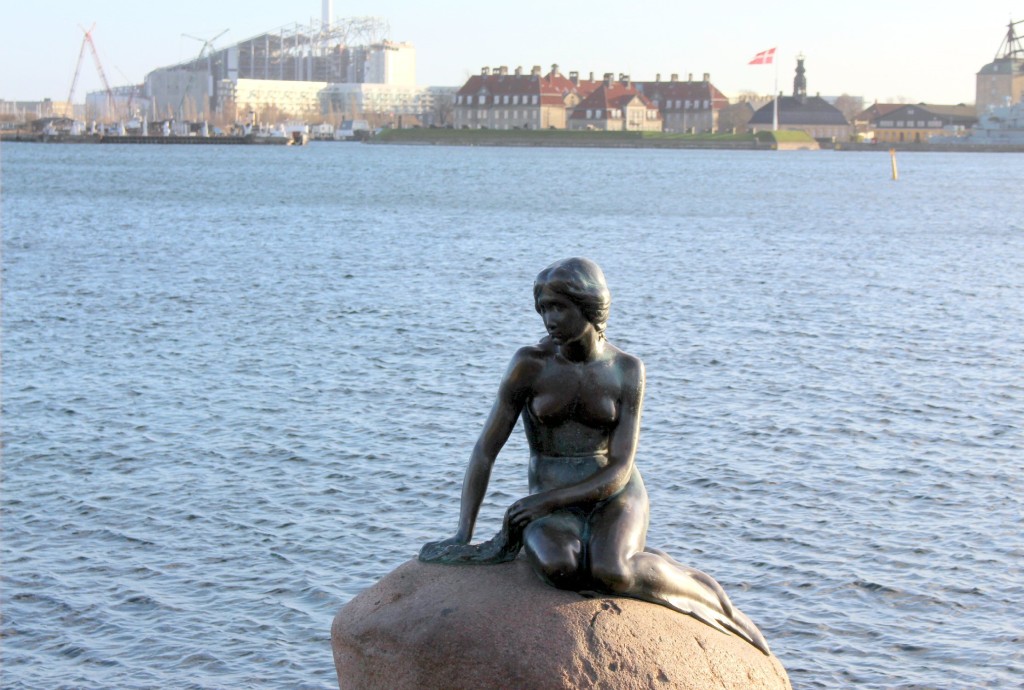 Returning for Christmas in Copenhagen…
There's so much we didn't get to do on our short visit to this part of the world, and the city itself is brimming with extraordinary spaces, quaint buildings steeped in history, lovely parks and waterways.
I was struck by the interesting statues and sculptures too, some of my favourites being the glorious angel statue on the World War 1 maritime monument, and not too far from this but on the water (waiting by the shore for her prince), the very famous Little Mermaid, who celebrated her 100th birthday in 2013.
There's plenty to go back to in this clean and inviting city, but the one thing I wish I had known about sooner so I could have planned the train trip (around 45 minutes from Copenhagen central), is Kronborg Castle, home of Hamlet!
This is Denmark's most famous and striking castle, and it was immortalised by Shakespeare in the 1600s. Add it to your list if you're interested in this kind of history too.
---
Have you been? We'd love to know your tips and experience – drop us a line in the comments below.