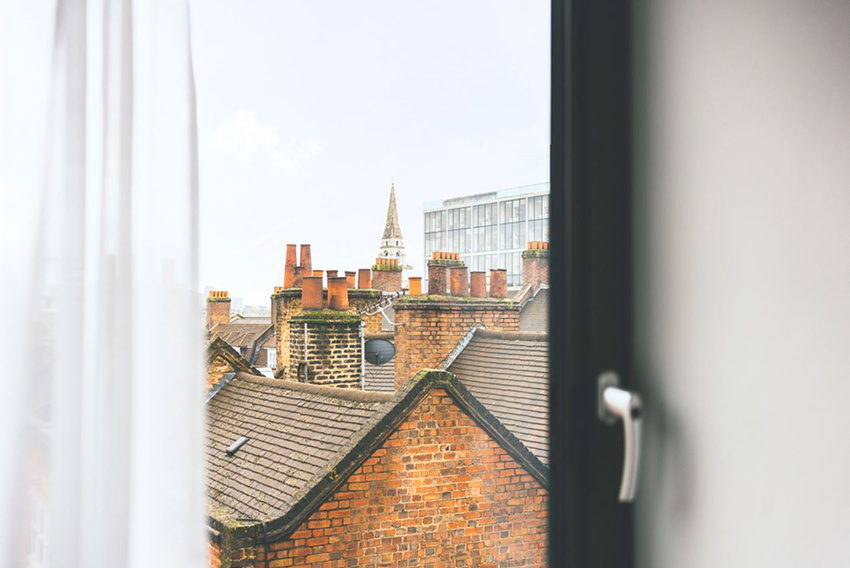 A few weeks back, we received an invite from Point A Hotel Liverpool Street, asking if we'd like to take a look around the newly refurbished premises. After having the chance to stay at Point A Hotel Shoreditch we jumped at the opportunity. There's nothing like a London staycation, after all!
The thing we genuinely like about the two Point A Hotels in London that we've seen: the brand has reinvented what compact is. It's easier than you might think to get totally ripped off by hotels in London – you'll pay a fortune thinking you have somewhere nice reserved, only to find it's run-down, uncomfortable and dowdy.
Our experience with Point A Hotels in London is that they make great use of space, opt for stylish tech and comfy beds.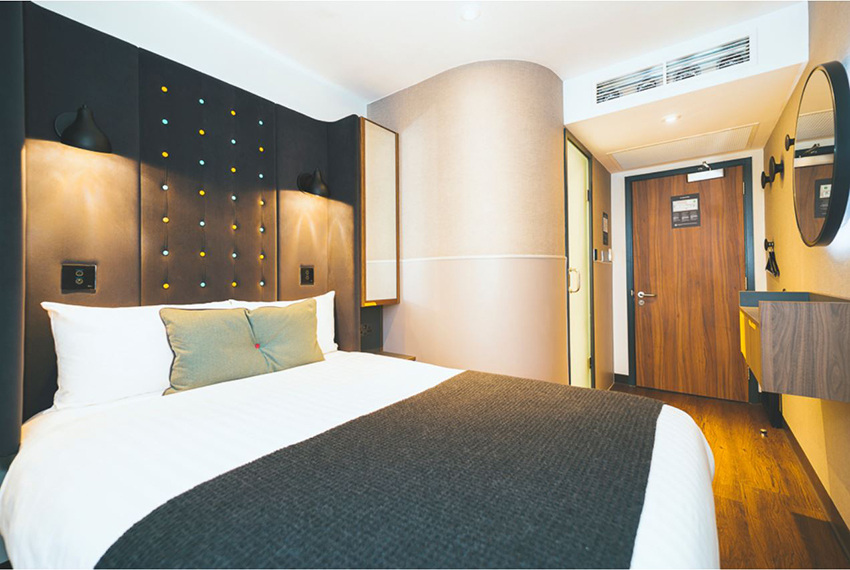 Best things about Point A Hotel Liverpool Street
Point A Hotel Liverpool Street was one of the original hotels in the network. We experienced the totally refurbished version, and we're thoroughly impressed! Point a Hotel Liverpool Street is about 5 to 7 minutes walk from the station. It's just two minutes' from Spitalfields, which has everything you could need for a stay in central London.
Outside of its very convenient location, there's a spacious outdoor area that you can enjoy if the sun is out. Inside you'll find a comfortable lounge / chill out space that is also where breakfast is served.
Like its sister property in Shoreditch, the rooms are compact but cleverly designed so that you feel like you're in a cosy nook. There's plenty of clever hiding space for luggage too. Topped off by fun mood lighting, black-out curtains and 43-inch Samsung Smart TV, you've got everything you need for a total getaway.
Find out more about Point A Liverpool Street Hotel's refurb here.
Top 4 things to do near Liverpool Street
Old Spitalfields market
This east London hot-spot has seen market activity for over 350 years! Now,
Spitalfields
is a covered market, brimming with lovely eateries, lively places to have a beer and shops to browse. It's definitely one of the best things to do near Liverpool Street, and it's just a couple of minutes' walk from this London Point A Hotel. There's over 50 shops and stalls at Spitalfields.
What we like about the place is that the restaurants and bars are big. Plenty of space means a place to sit down. I even managed to get some work done so would add it to our list of fave
London digital nomad working spots
.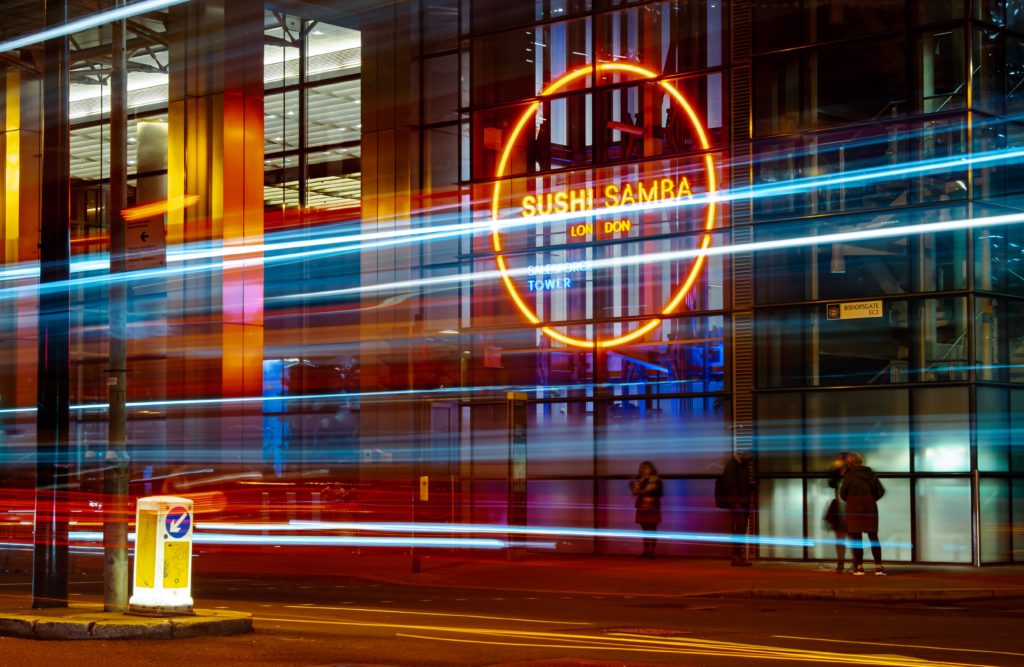 Salesforce Tower and Sushi Samba
Locals know this secret well. For one of the very best things to do near Liverpool Street, and a FREE view of London, head to Salesforce Tower (formerly Heron Tower). The glass lift is swift. That is, in less than 30 seconds you'll be 39 floors high! The view is spectacular though.
It's easy to pop into Sushi Samba for a drink on their outdoor deck. You'll need a reservation to eat there though, or at the dining alternative at the top, The Duck and Waffle. The Drift is on the ground level, also another lovely venue.
Be mindful here, you'll possibly need dress shoes to enter the building, but outside that, you can enjoy a fun free experience, just a short walk across the road from Liverpool Street.
Broadgate
Described as 'a 32-acre central London neighbourhood', Broadgate is the brand new precinct opened next to Liverpool Street station. We wandered through earlier this year just as it was opened. It's built in a circle type shape, with beautiful restaurants and Instagrammable boutiques throughout.
This spot has everything from pubs to high-end sushi, beautiful meeting spots and table tennis.
Read more here
.
Bishopsgate road
Finally, if you're after a bite to eat or a quick drink, there's plenty of options along Bishopsgate road. This is the main road in front of Liverpool Street train station. Most of our high street eateries are here, including Wasabi, All Bar One, Dirty Martini… You won't go hungry or thirsty in this part of London.
And when you're done, head back to Point A for a dreamy sleep.
Point A Hotels are situated across the nation, so ideal for a value for money UK staycation escape. We were sponsored for this stay but the review is our own.