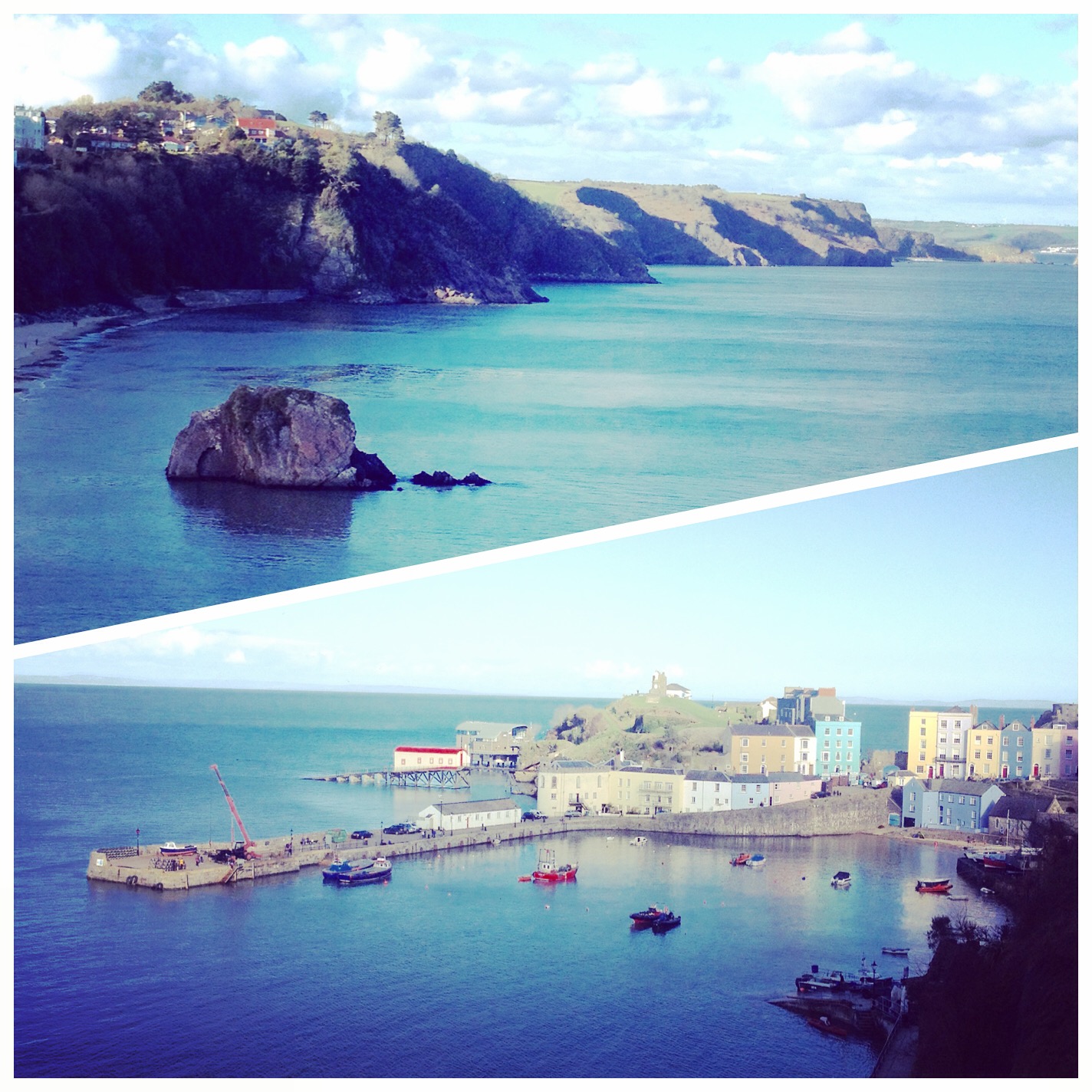 There are several things Sarah and I have in common: our passion for dogs (we love all kinds), food (my favourite is Thai) and travel, and they pretty much follow in that order.
With the Easter holidays finally upon us we jumped at the chance to get back on the road and Wales was on the radar, particularly Tenby and travel around the southern coast. Dogs and Thai food an expected bonus.
We arrive by train (book on Trainline or National Rail three months in advance for the best rates), having travelled from London's Paddington station, via Swansea and across the southern coast.
As always we were eager to explore our new surroundings and everything Tenby might hold for us. Sarah and I decided to base ourselves at Croyland guest house which is conveniently just a five minute walk from Tenby train station, a stone's throw from the centre of town and the dramatic cliff-top ocean views of Wales' stunning coastline.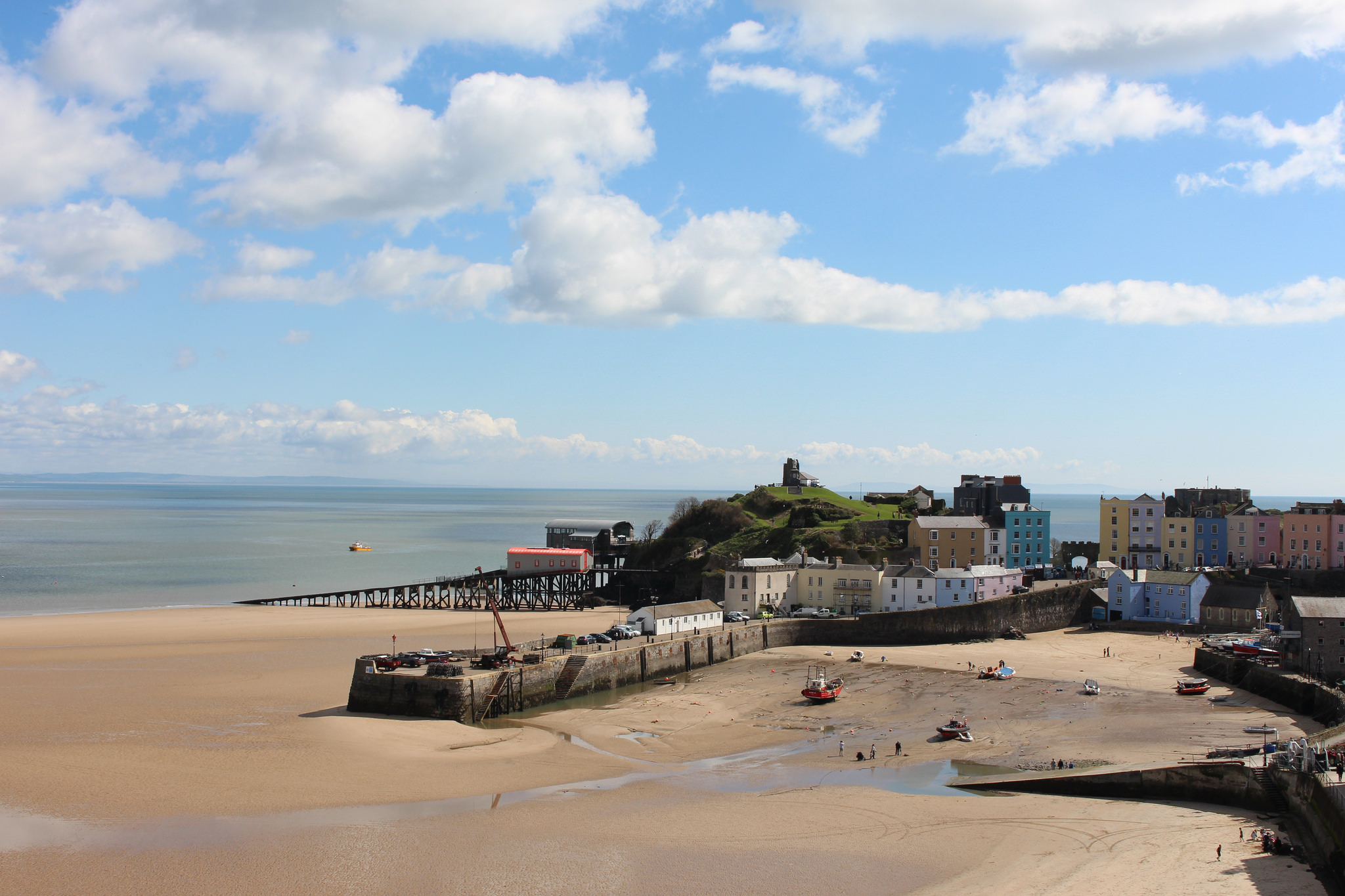 Armed with our cameras we strode into town excited by what lay ahead. Within minutes of our departure we are confronted by Tenby's iconic coastline.
The first thing that catches my eye is the sheer expanse of the sea which looks like a rippling blanket of aqua-blue embracing the coastline's vertical rocky cliffs.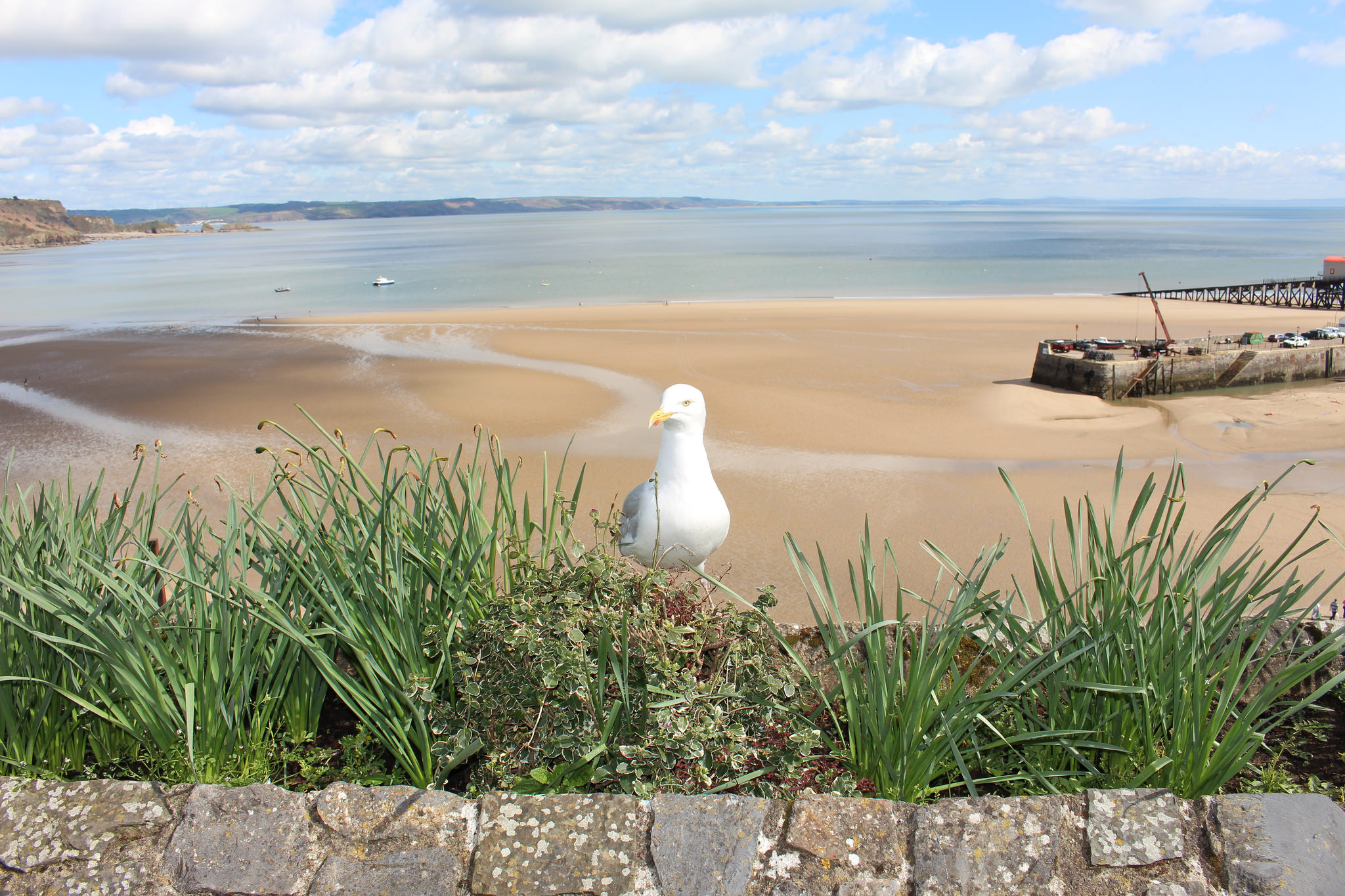 Tenby's picturesque harbour can't be missed. I'd seen it many times on postcards, pictures and advertisements, but there's nothing like witnessing the real thing. Lean fisherman unload their haul while squabbling seagulls cry overhead, keen to scavenge whatever is left of the loot. We drink in our surroundings and click happily, capturing the scene which is dominated by the famous pastel tinted houses perched along the overhead hills.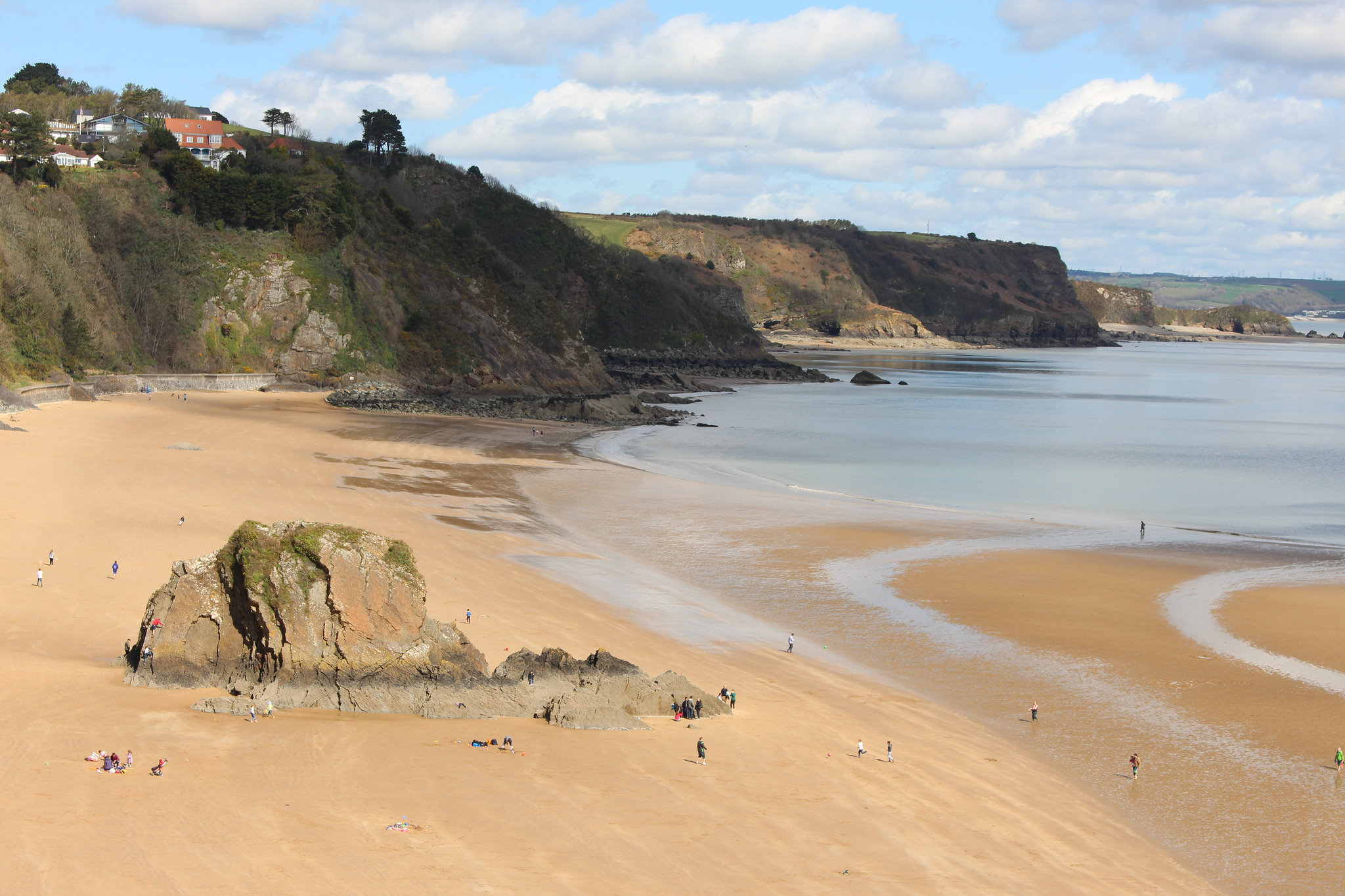 The beautiful beach below reminds us of our fine sandy offerings back in Australia. I discovered it was during the Georgian and Victorian (19th Century) period that Tenby became popular with tourists because they believed the waters had therapeutic healing powers.
The appreciation of families and the abundance of happily barking dogs enjoying the cascading waves on the shore below was certainly leaving the impression that this place never fails to impress.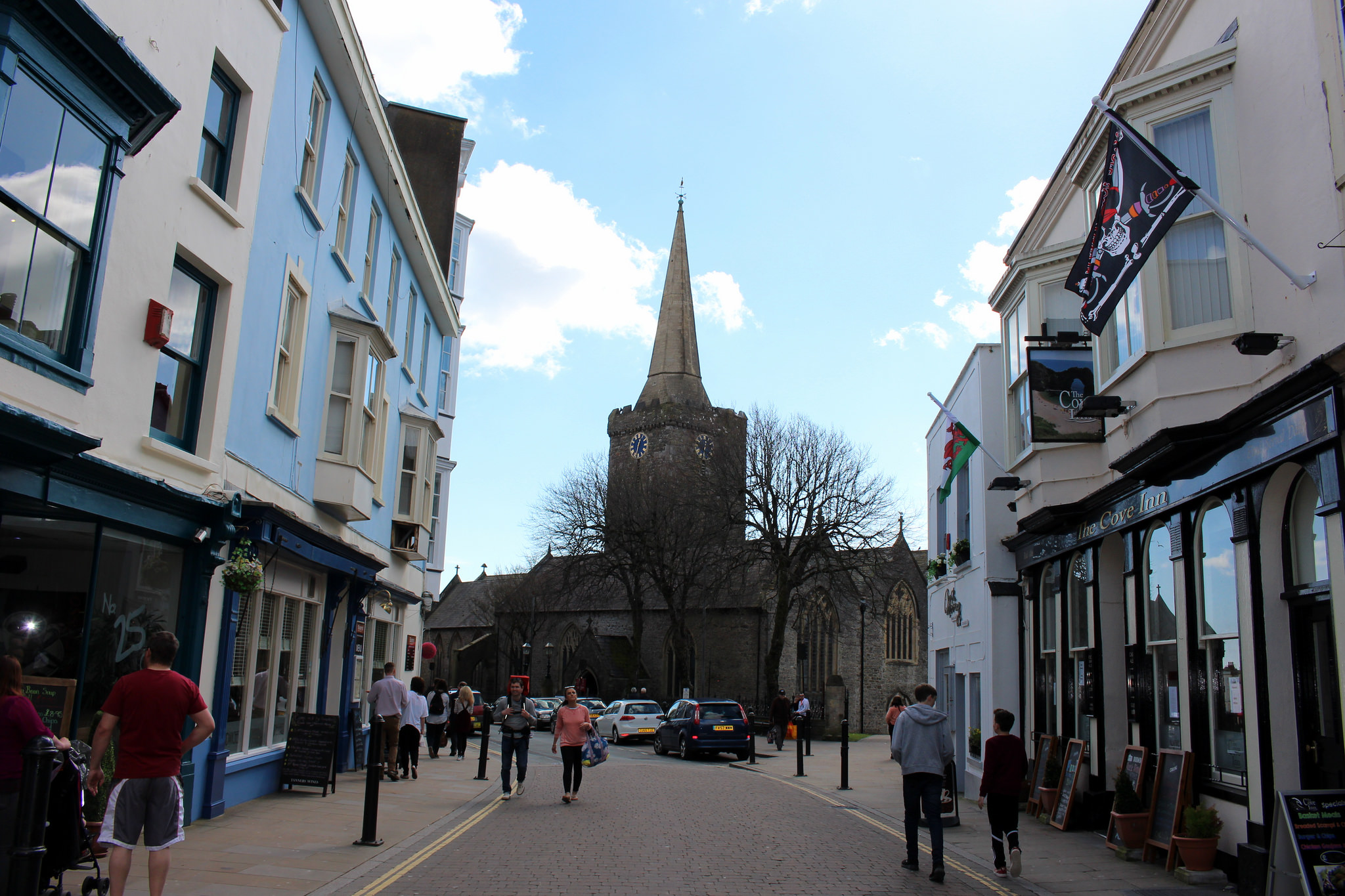 A foody aroma entertains our senses so we set off in pursuit of a meal. For lunch we eventually chose the cosy family-run Caffe Llew – homely and highly recommended! It's situated just down from the 800 year old St Mary's Church. Of course, we later discovered many pubs, cafes and restaurants offer meal and drink deals, and we didn't have a negative dining experience here, so would suggest all are worth a try.
The medieval town of Tenby is encased by an imposing stone wall – a reminder of an earlier period when it was once fortified by the Normans. Its maze of narrow cobbled streets, colourful houses and medieval buildings is wonderful, and it's easy to envy those who get to dwell here just a little bit longer.
Tenby truly tops our list of most charming seaside stops, and not only is the town itself well worth hanging out in for a few days, but it's the ideal place to explore the surrounding southern coastal region of Pembrokeshire.
Travellers tips
Cash
We're used to using cards for everything, but we discovered more often than not in Wales (especially the smaller towns like Tenby) cash is king, so don't be caught short because swiping ain't going to get you far here.
Wifi
Actually, we had great difficulty with coverage and internet in Wales (bit challenging when you're a travel blogger). Let's just say that you need to have an idea of where you're trying to go, because it's not really helpful if you're relying on Siri and just as she's explaining how to navigate the Google map you've got open, she gives you the silent treatment because your coverage has disappeared in the middle of the Welsh countryside.
Train travel
Be organised here because while the train network is extensive, the timetable often has gaps of two to three hours, so you do need to be on time for connections. The upside though, is that they do have ticket facilities on board, so you can jump on at the last minute without fear of being penalised for not having paid the appropriate fare.
Car hire
Despite its status as a tourist destination, you can't hire a car in Tenby. You can however, source hire options in nearby Kilgetty, Pembroke Dock or Carmarthen. If like us you're coming to the area by train, from Swansea or Cardiff you're likely to pass through Carmathen on the train anyway, so could get off there and pick up your car then drive to Tenby. Alternatively, you could catch a train from Tenby to Kilgetty or Pembroke Dock as we did, and hire from there. Book in advance though, as this whole area is popular and a car is essential so they do book out.
Here's a glimpse of our southern coast adventure and the kinds of places you can explore from a base in Tenby including St Govan's Chapel, Stackpole and Carew Castle…

Don't miss the Gower Peninsular and Cardiff – read about it here.