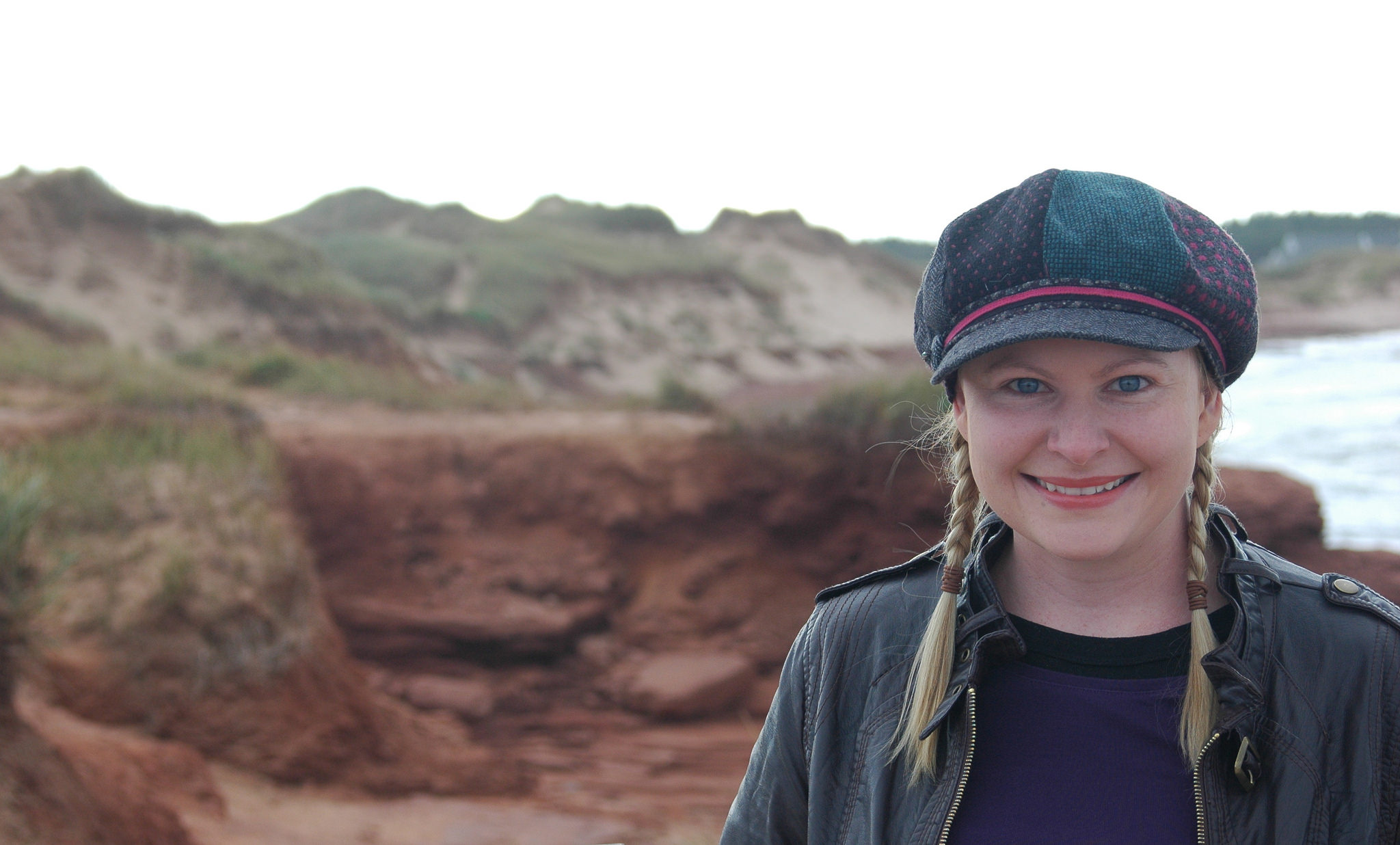 I had waited my whole life to come here. Like many, it's the appeal of Lucy Maud Montgomery's Anne of Green Gables (image from the tv-movie starring Megan Follows, pictured above) that drew me to this far away land, but I've also always perceived Prince Edward Island to be some kind of heaven: and as the wind gently echoes across the green fields, quaint colourful homes and sparkling ocean I am pleased to share that I was right.
The Gentle Isle, Prince Edward Island
It wasn't looking so good to start with though. I've been planning this pilgrimage for a while and each turn to get here since leaving London was plagued with one problem or another. We missed the summer season by one week, and consequently quite a few of the shuttles and bus services that would have made the journey on and off the island simple are closed for another six months.
The longer I investigated journeys in and out, the higher travel costs became. Note to prospective travellers – PEI is absolutely worth the trip, but organise yourself early and book flights in and out of Charlottetown to avoid any hassle.
The complications continued to the very end when our train from Montreal was delayed by two hours overnight causing us to miss the last connecting bus to the island, and then the following day there was a delay with our transport on arrival into the island thus drastically reducing our limited window of exploration time. I was quite distressed by this point, really feeling like I wasn't meant to get here – what could go wrong next?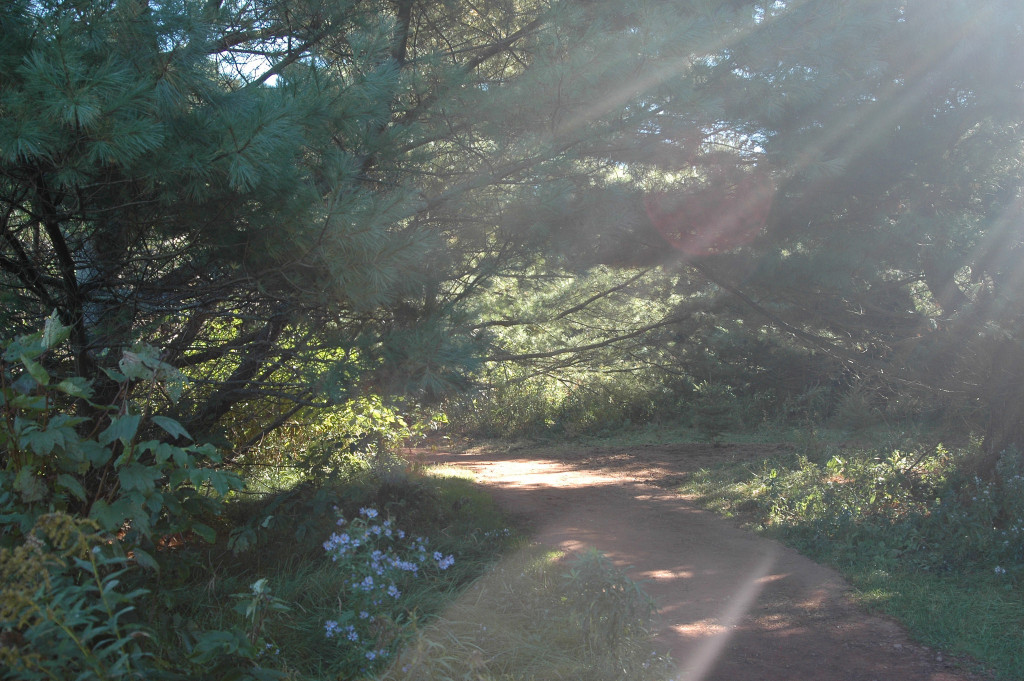 Fortunately the bad luck subsided, and I'm here! The weather has been stunning, accommodation in our little cabin at the Anne Shirley Motel & Cottages fabulous, locals friendly and helpful, and the island itself simply stunning. Prince Edward Island is much bigger than I had expected. It's a vast space of land consisting of rugged beach front, rivers, lakes, bays, lighthouses, pastoral land, small white churches with tall steeples, deep-sea fishing boats, and scattered townships and cities including the capital where we landed initially, Charlottetown.
Regardless of it being larger than I had imagined, the maritime province is still the smallest in Canada, but it is significant as being the 'birthplace of Confederation'. This is marked by the famous (and loooong) Confederation Bridge which links PEI with Moncton in New Brunswick, the place where we were stranded the evening before arrival.
Pockets of civilisation were founded throughout the area from the 1700s, and it's obvious from where founding fathers (whether by original land discovery or through spoils of war) hailed – examples of township names include New London, New Glasgow, Cornwall, Kensington, Stratford, Greenwich, IIe Saint Jean and Irishtown.
Visiting Green Gables was obviously a highlight. It's straight out of a storybook! What I didn't realise is that the building is historical, not just a film set. In real life (back in the 1800s), the farm was the home of the Macneill's, cousins to the famous author L.M Montgomery. She grew up nearby with her grandparents but was always inspired by Green Gables and the surrounding woodlands which she named Lover's Lane and the Haunted Wood, as depicted in the fictional Anne of Green Gables series.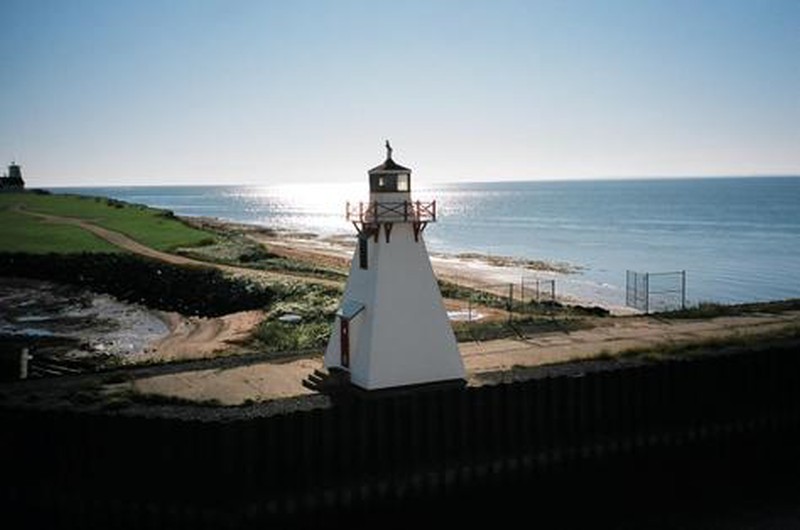 Green Gables is just one of many beautiful examples of quaint homes and gardens across Prince Edward Island though. When driving around it is easy to be captivated by the scenery, but the houses are just as striking! Gorgeous triangular roofed homes – colourful, well-kept with beautiful gardens, huge farm barns, and often matching dog houses out in the large back yards. In fact, my initial impression of the island was that it is so picturesque that it's almost like a country version of the Desperate Housewives set! Similar architectural styles exist whether located in the 'middle' of the island across sprawling green countryside surrounded by cows, sheep, horses and dogs, or on waterfront property bordered by boats bobbing in the breeze.
The locals are simply divine too, with several going out of their way to help, guide and chat to us. The folks at Anne Shirley's Motel were more than helpful, and today we even met a real life Anne Shirley, a lovely lady who was indeed named after Montgomery's character, and who in the 50s used to own a hair salon and visitors used to ask for her autograph – cute!
Prince Edward Island is the magical land I'd always imagined it to be, perhaps thanks to L.M Montgomery, or Maud as she liked to be called, and her vivid descriptions of her truly beautiful homeland that she wrote about all those years ago. Over the past day and a half on PEI we've met two lovely people who both said their lifelong dream was to visit our home, Australia, all the way across the other side of the globe. They said they probably won't get to travel the distance though, which makes me sad for them, but also makes me realise that I am very lucky to have been able to see this place − so far away but always on my mind. I'm very lucky and grateful indeed.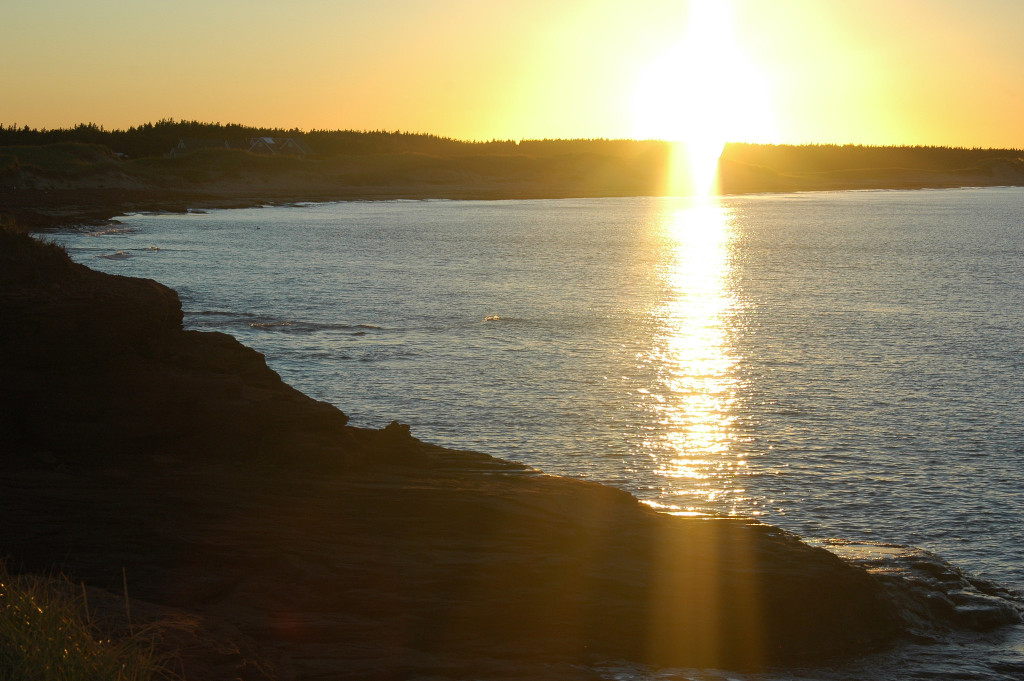 Getting to PEI:
Try Air Canada, ViaRail and Acadian Bus Lines. Read more here
Stay:
Anne Shirley Motel & Cottages anneshirley.ca
Getting around:
You'll need a map of the island and a car – we hired from Enterprise Car rental (Charlottetown) enterpriserentacar.ca. Alternatively, there are cycle lanes surrounding the island so hire a bike and go exploring.
Dining:
It's customary to try a 'Lobster supper' on Prince Edward Island, and some of the best are allegedly located in New Glasgow.
**More useful information at tourismpei.com
If you have visited Prince Edward Island, please do drop a line in the comments and let me know if you loved it as much as I did x
I adore it in this part of the world.