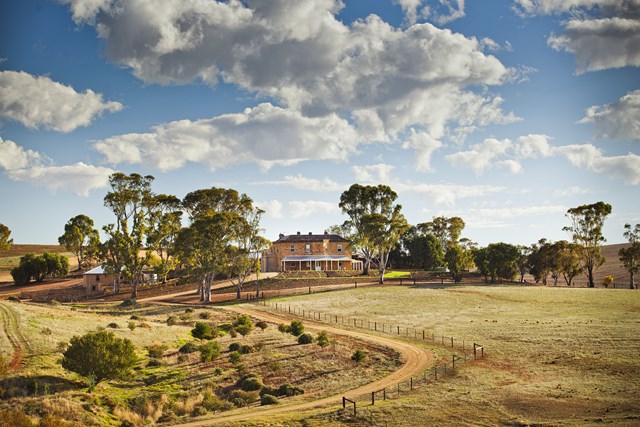 If you're tempted to take a break from your new year's resolution, do something to make it worth breaking and take a detour to the Barossa, Australia. The award-winning gourmet food, quality wine and luxury hotels in the Barossa are just a few great excuses to place your resolutions on hold. Travel website Wotif.com has suggested ten irresistible options for us to share with you…
Top ten Barossa
1. Diet – go off course with degustation
If you're tempted to ditch the calorie counting and craving some delicious morsels, take a gourmet food detour to Hentley Farm, where dining is more than a meal – it's an experimental food journey. Enjoy dinner or lunch in the restored stables surrounded by the Farm's 150 acre estate with sloping vineyards. Choose between two set seasonal menu options offering matched wines. Try a four dish course or why not take your time and let the chef take you on a culinary adventure with the 'Discovery' menu.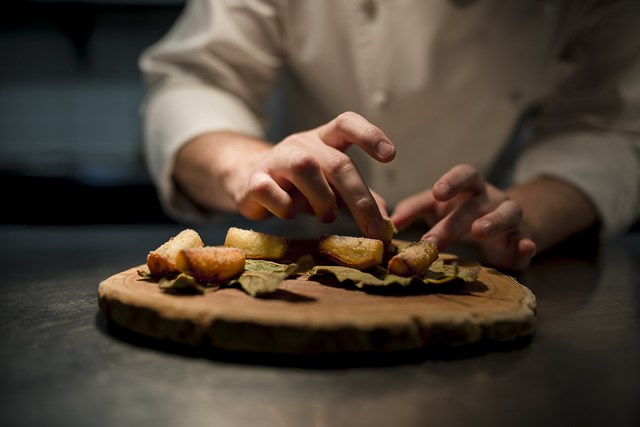 2. Money saving – splurge on luxury
On the North Para River you'll find the lavish Kingsford Homestead, once the set of the popular 'McLeod's Daughters' TV series. It's Georgian style charm and Gothic features will take you back to another era. If you're taking a break from your New Year's budget, stay two or more nights in one of the suites or the cottage – it's well worth starving the piggy bank for a week. You'll be treated to an all-inclusive stay with gourmet country breakfasts, sunset canapés and drinks, as well as five and three course alternating dinners. The homestead also has a slate-floored cellar where you'll be treated to vintage wine tasting. Take a walk along the river gorges or relax in the al fresco bath situated in a hidden corner of the property.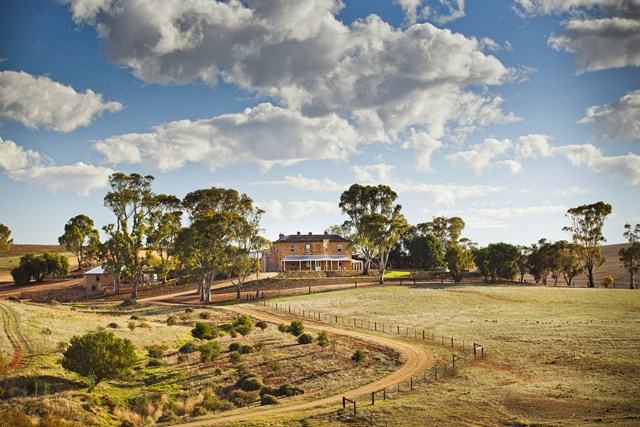 3. Detox – wine not?
Rather than a quick trip to your local bottle shop, head to the Barossa and take your time and sample fine drops made from some of the oldest vineyards in the area. With 150 wineries producing divine Shiraz, Sauvignon Blanc, Merlot, Cabernet Sauvignon, fortified wines and more, you'll be spoilt for choice. Make sure you visit the cellar door of Australia's oldest family owned winery Yalumba. To wander along some of the oldest surviving vineyards in Australia, visit Langmeil winery. You might also like to visit some of the well known household names from Penfolds to Peter Lehmann or visit the boutique wineries such as Tscharke, where you can do a tasting in the gardens overlooking the vineyard. A guided tour is the best way to see what the Barossa vineyards have to offer, try the Best of Barossa Gourmet Food and Wine Tour for two.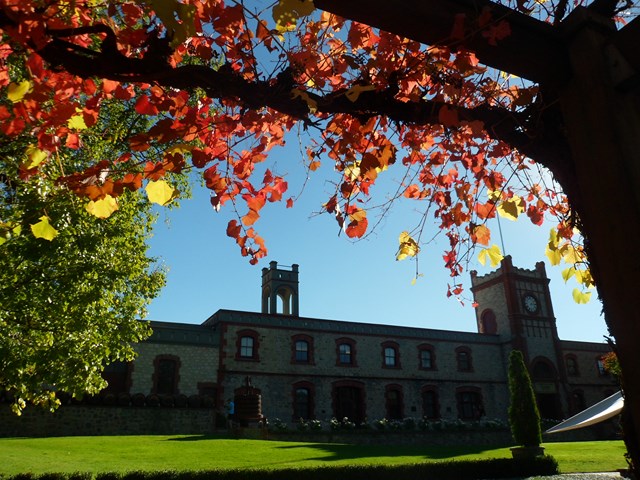 4. Cut back on rich food – say cheese
Forget eyeing off that ordinary lump of cheddar in your fridge, save your cheese cravings for the delicious selections at The Barossa Valley Cheese Company. With more than 18 different types of cheese, from the award winning Barossa Washington to Camembert, Brie and a range of goat milk cheese, you'll be glad you waited. Try a cheese tasting and then choose from your favourites and compliment with crisp bread and other condiments sold at the shop.
5. Get fit – swap sparring for spa-ing
No gym clothes here, just plush bathrobes and slippers at Novotel Barossa Valley Resort's Endota Spa. Relax and choose from a soothing massage, footbath and facial or treat yourself to all and more with an all-day spa experience. With the Barossa Valley as your background, a fitting match would be indulging in the day spa's red wine soak. Spa guests will also have access to the facilities at the Novotel Barossa Valley Resort. Bask by the heated pool on the terrace or play a leisurely game of tennis or chess with the giant outdoor set.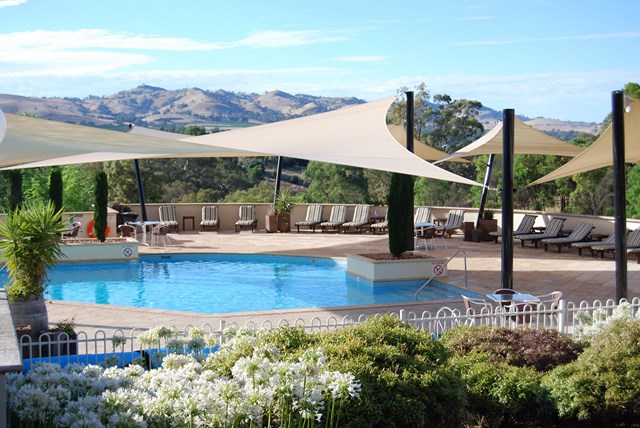 6. Stay grounded – blow me away
Start the day watching the sunrise over the fields of vineyards in a floating basket. Going on a one hour air balloon ride with Barossa Valley Ballooning is an exhilarating way to see the Barossa's countryside. Once you're back on your feet, indulge in a buffet breakfast with local produce and sparkling wine at Harry's Restaurant, at the Novotel Resort.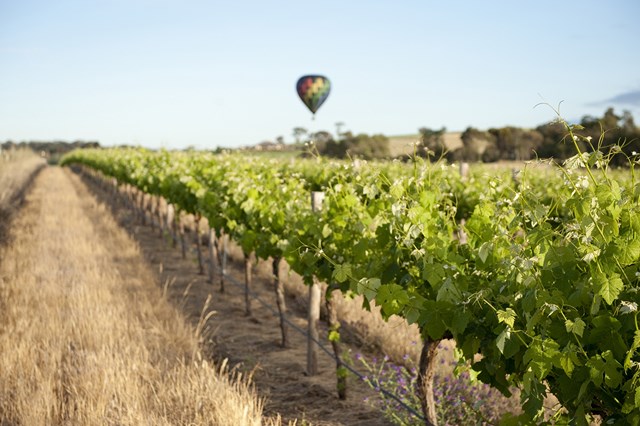 7. No more dining out – picnic at Maggie's
Pack a picnic rug and spoil your taste buds at Maggie Beer's Farm shop. Here you can choose from mouth-watering pates, olives, cheeses and wood fired bread or pick up a picnic basket with a selection of treats. Try Maggie's delicious Orchard Sparkling Apple Juice made from pink lady apples to compliment your picnic spread. The blue lake, surrounding olive trees and orchid make it a perfect spot for a luxury picnic. For a second course, satisfy your sweet tooth with a seasonal fruit tart or Maggie Beer's ice cream.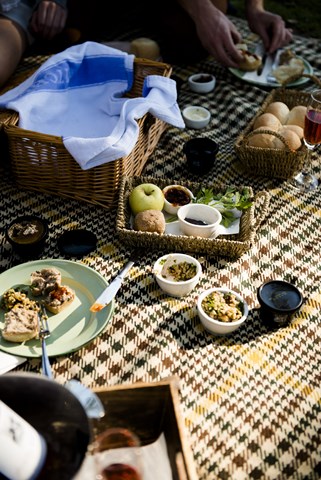 8. Budget with Cleanskins – go vintage
Save your wine sampling for a unique experience at Seppeltsfield winery. It's famous for the Centennial Collection which includes the world's only range of consecutive line of Tawny. Featuring every year from 1878, you can take a tour of the cellar and taste the Tawny from your birth year. For an added treat, purchase a bottle from an anniversary year or take home a bottle of the century old Tawny.
9. Eat less sweets – bakery delights
Freshly baked Danishes, warm cinnamon scrolls and crusty pies are hard to resist at the best of times but the irresistible delicious range of German influenced goodies at Lyndoch Bakery will make you forget you even had a new year's resolution. Sit down for a hearty bakehouse breakfast, a traditional German lunch or try the Steak and Shiraz Pie. Expect to walk out with baked treats for later as you wipe away the crumbs.
10. Be thrifty – go on a shopping spree
The towns of Tanunda and Angaston offer boutique shops with jewellery, antiques and home wares that will persuade you to take window shopping to the next level. You'll find quality hand jewellery at Barossa Birthstones. For locally designed home wares, clothing and shoes check out the selection at Alabaster. Vintage shoppers should take a look at the original pieces at Dragonfly Antiques and search through the knick-knacks at Pioneer Antiques.
Sound good? More info here.
Do you have any Barossa tips to add? We'd love your advice or input – drop us a line in the comments below.