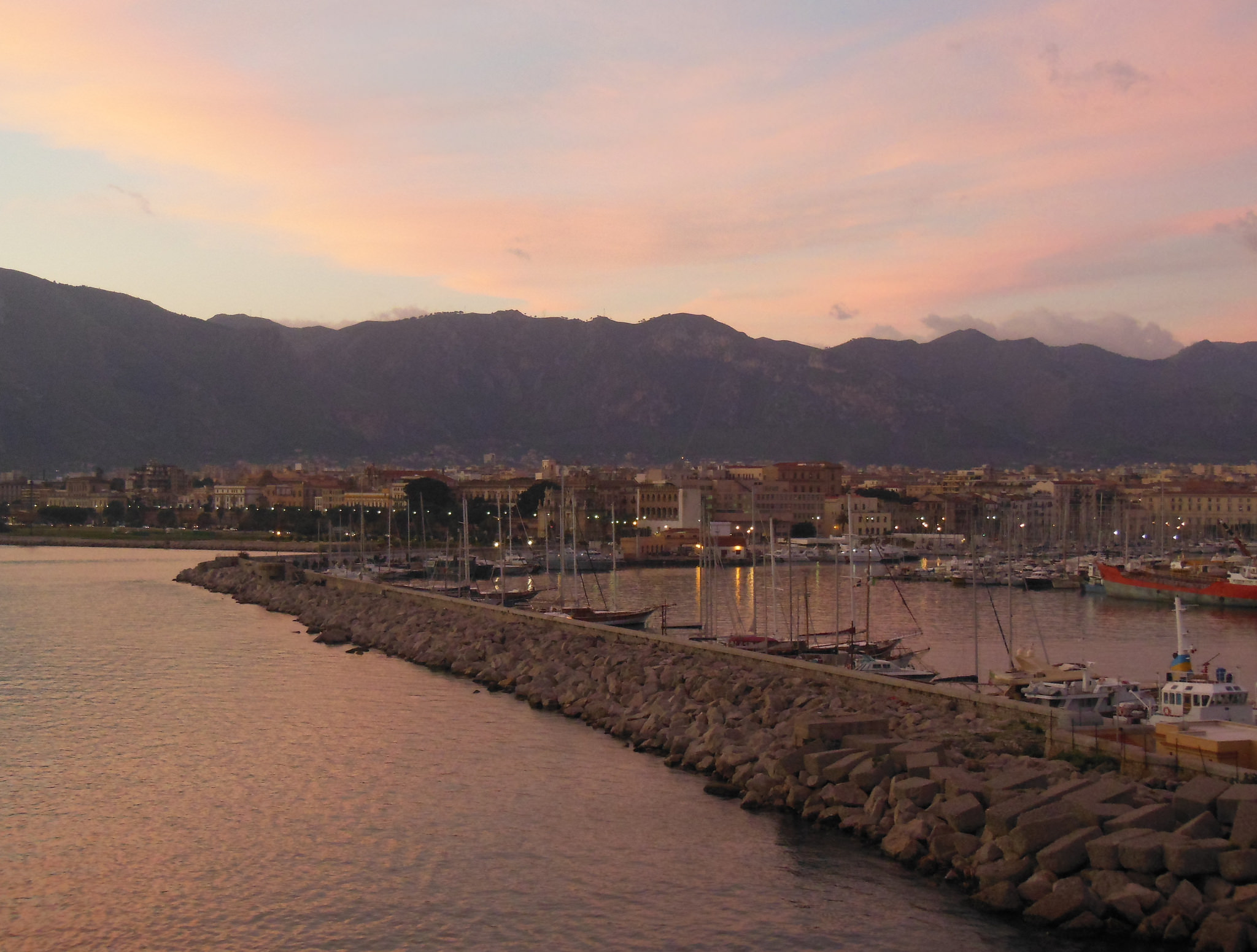 In day 5's diary of a Europe cruise virgin, we teamed up with our new pals from London, Paulo and Barry, for today's adventure, where we headed into the gorgeous Italian port city of Genoa. This place is chic, and boasts many medieval buildings and cathedrals in its 'old town'; but just down the road is its 'new town' (circa 1800s). Interesting, in Australia 'new' is 2012. In these parts, 'new' is 200 years ago. Travel really does provide intriguing perspective and education.
more travel videos on YouTube's TheSarahBlinco channel
Genoa attracts many tourists each year due to its busy port. It's often overshadowed by other Italian locations such as Rome or Venice, even though it's played a long and critical trade role in the development of the country, due to the city's proximity on the Mediterranean and to other key ports in the region.
Fun fact: Genoa is the birthplace of famous explorer, Christopher Columbus.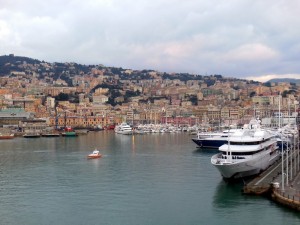 The city definitely exudes that luscious 'Italian' feel. There really is something very romantic about Italy that seeps through every crevice, from the pastel-coloured terracotta-roofed houses to the mosaics and art of the in churches; how the locals navigate expertly across ancient cobblestoned paths through to the unique and delicious local coffee and ice-cream.
It's easy to get lost wandering Genoa's many sweet alleyways (narrow streets, or "carruggi"), most not even wide enough to cater for a horse and cart to carry goods through from one side of the city to the other. Genoa boasts grand buildings showcasing various architectural styles including Roman-esque, Gothic and Renaissance, many open to the public who are welcome to explore.
We also liked that it was very obviously a 'dog city', with proud owners enthusiastically nodding, "sì sì" (yes yes) when we asked (as we are known to do, on regular occasion) to pat their precious pooches.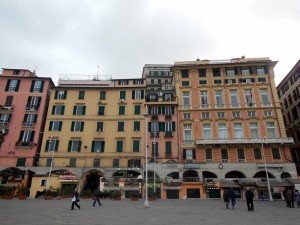 Genoa's front harbour precinct is undergoing constant renovations, so is eye-catching and easy to enjoy at leisure. Summer must be sensational here, with entertainment and concerts playing out in various sections of the huge public square. The city is also home to one of Europe's largest aquariums, positioned conveniently on the waterfront.
This certainly is a lovely, quintessentially Italian location that I'm happy to have had the pleasure to explore, even if only for a short time.
Do you have a cruising story, or a Mediterranean travel tale to share? Let us know, tweet @sarahblinco or find us on Facebook. You can also read the rest of the stories in this series (more to come in coming days) HERE.