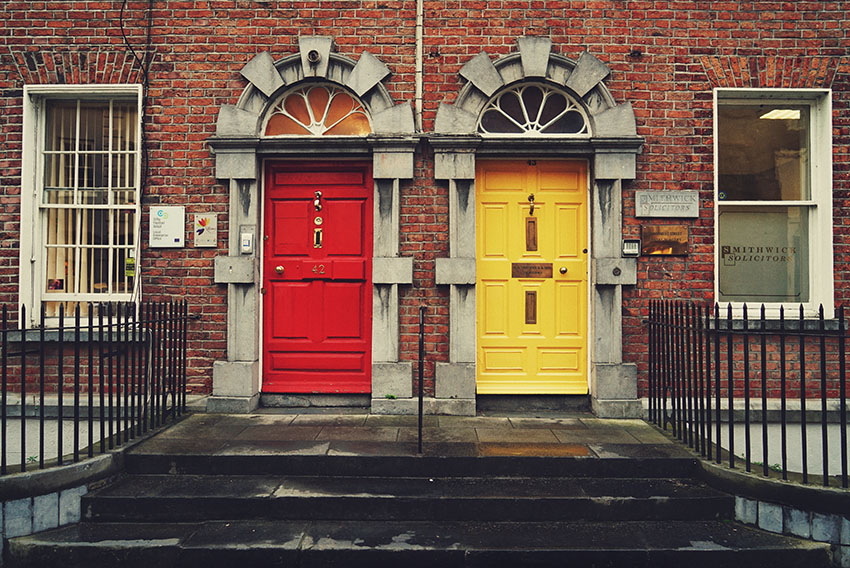 First impressions were not only that this place is very pretty, but the people are lovely – funny, helpful and welcoming.
You might also like to read about the hidden gems to discover in Dublin on a day trip, or go further afield to Killarney and Kenmare 💕
Dublin itself is easy to navigate by bus, hop-on-hop-off tours or simply by walking around with a map (our fave option on a budget).
The buildings are beautiful especially if you're partial to a little old architecture. I particularly like the cathedrals and have a soft spot for the imposing Trinity College Dublin building.
Like all tourists, we found ourselves wandering around the popular Temple Bar district which fell into disrepair in the '60s but over the past few decades has been regenerated to its present state – bars, clubs, touristy shops.
We had some fun hanging out at lively places like The Purty Kitchen Bar & Club offering fab cocktail specials and brilliant live traditional band, and The Quays pub which also featured a fantastic live band on Saturday night.
Evidently though, this area is not the precinct where locals would go and tends to be more expensive because of all the visitors.
Dublin is renowned for being quite expensive. We found that yes, it can be, however unlike many other places we've just visited in Europe, there are cheaper options here in regards to food and shopping. Wander outside the usual tourist precincts and 'shop around' before handing over your cash.
Dublin to Glendalough / County Wicklow day trip
With only a couple of days in the area, we were keen to see a little more of 'Ireland' outside the 'big smoke'. We invested in an inexpensive tour run by Day Tours Unplugged, a TripAdvisor award-winner for 2011.
This group offer three various day trips around Dublin's outskirts, but we chose the Wicklow tour, beloved for the picturesque stops and even a few film locations thrown into the mix.
Yesterday our friendly guide, Steven, took us exploring through gorgeous areas like Sally Gap, Glenmacnass, Glendalough with its 6th Century ruins and stunning 'Valley of the two lakes', and quaint Avoca Village.
We'd highly recommend these kinds of experiences for a true taste of authentic Irish countryside that is a little off the usual tourist track; We even made some new American friends – mother and son team Leslie and Nick, from Ohio.
With a plane to catch I must be on my way… Scotland here we come!