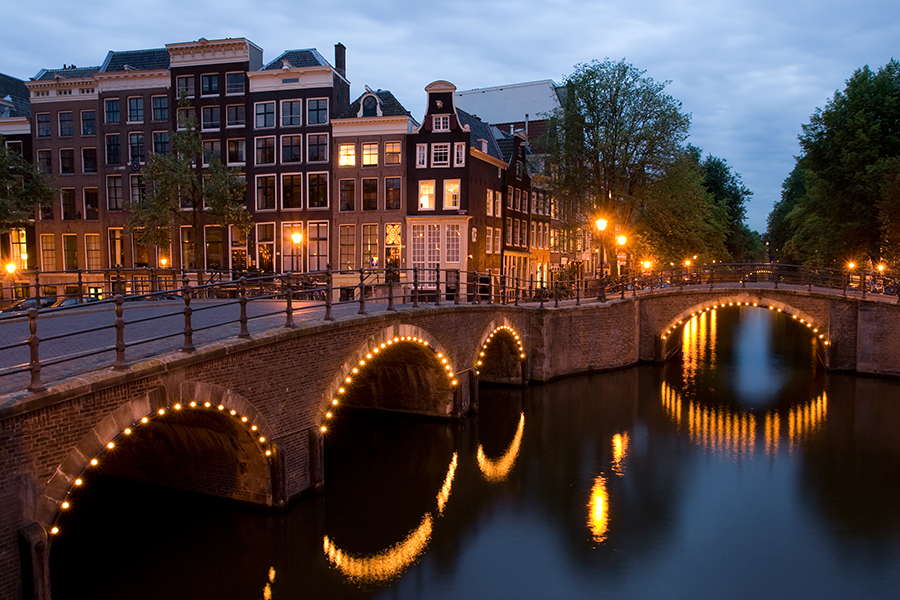 Amsterdam is famous the world-over, but often not for the attributes it deserves to be recognised for. Travel television series, Globe Trekker, sums up the city's wider-known fame as being all about "sex, drugs and bicycles".
While it is true that this is one of the only places in the world where prostitution and smoking marijuana are both legal, Amsterdam is also one of the most charming cities in Europe, with plenty more on offer!

(If this video does not play, you can watch it directly on YouTube here;
click to close ads, this video is captioned)
Additionally, this city − capital of the Netherlands − undoubtedly leads on a world scale when it comes to green living, energy efficiency, and ditching the car in favour of cycling, which equates to no end in benefits for people and our planet.
Just don't j-walk, or you risk being the recipient of unhappy head-shaking from a highway of cyclists coming at you from all directions (this I know from personal experience).
I'd only very briefly stopped in Amsterdam previously, and this time round − on a crisp and chilly winter's week − I finally had the chance to properly explore, and wow, am I glad I did!
If you're longing for a taste of Europe but only have a few days, Amsterdam is your answer. On the practical side, it's extremely easy to get around; simple to navigate by foot, or catch a ride on one of the trams that scale the main streets branching away from Central Station (Amsterdam Centraal).
Amsterdam is modern, cosmopolitan, reasonably priced compared with other capitals in the region, and by all accounts, safe.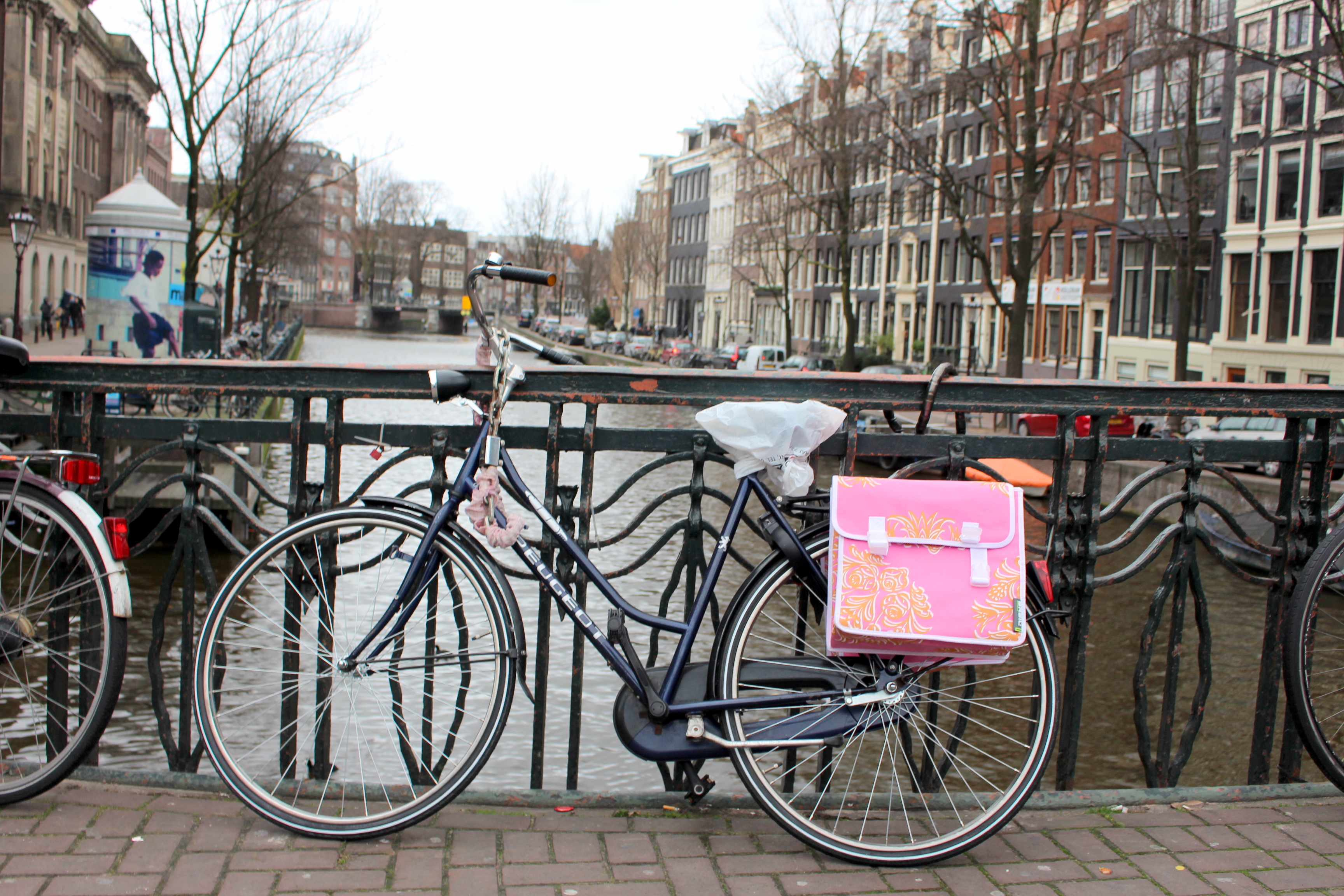 From an adventurer's perspective, this city is just lovely, no matter what the season.
The medieval centre (where you'll spend the majority of your time as a visitor) is built upon romantic canals (Amsterdam is often referred to as "Venice of the north") and features over 1500 bridges.
The old centre boasts glorious cathedrals, as well as colourful warehouse buildings lining the water's edge, most of which were built a few hundred years ago to accommodate a thriving shipping trade during the Dutch Golden Age of the 17th century. America's greatest cities barely existed when this place was humming along back in the day, and in fact, Amsterdam was home to the first stock exchange, paving the way for modern Capitalism.
Today, the Canal Ring (dug during the 1600s) is a UNESCO World Heritage Site, and home to a few lucky land-owners who carry on centuries-old traditions of living large in such a posh and picturesque neighbourhood.
Within the city centre you'll be blown away by the sheer beauty of the architecture, flowers are everywhere, and thousands of bicycles are hooked up to quaint bridges brimming the canals. The whole place oozes history, and it's pretty to boot. It's easy to want to take a picture at every turn, but worth remembering to put the camera down for a moment to simply soak up the scene.
Shopping centres are housed in lavish structures dating back 200 years or more; and the pinnacle for a traveller − Amsterdam Centraal − an absolutely spectacular Neo-Renaissance building which has been open to the public since 1889, should be appreciated under both sun and moonlight.
This spot is a helpful 'central' landmark to make your way to and from when exploring the city; of note too, is the tourist information office situated across from the station's entrance.
Unmissable and unique attractions include the Van Gogh Museum, among many, many other extraordinary museums and showcases, depending on your tastes; Anne Frank's House where she wrote her famous diary during World War II, exhibitions and shows − there really is something for everyone.
The curious among you should veer left off the main strip heading away from Centraal, where you'll meander into the infamous but not-so-intimidating Red Light District. And if you're wondering about the "coffee shop" phenomenon here but you're not into smoking pot, you could always give what's called a "space cookie" or muffin a go. The staff in coffee shops here are renowned for being helpful and knowledgeable – they want you to have a good experience – so ask any questions you like, and they're sure to advise on appropriate quantities and any details you should be mindful of. Like anything that involves risk though, if you want to try (and to be fair, "when in Rome"… or Amsterdam), GO EASY, and ensure you are with trustworthy people.
Aside from the self-guided wandering (or cycling) and visiting of famous attractions of your choosing, we highly recommend exploring the city via one of the many canal boat options; by day or night, it's a sublime and interesting way to pass the time and learn more about this dreamy destination.
Foodies can rejoice too, because there is a lot to choose from, and many good meal, happy hour and cocktail specials scheduled around the city. There's plenty of quirky sweet shops, waffle stands, and hot chips everywhere.
Cheese is a big deal, and rightly so − it's fantastic! Every few streets you'll happen upon a cheese specialty store with samples; it would be rude not to try. We thoroughly enjoyed the hour-long Reypenaer Cheese + Wine Tasting.
This mini-workshop provided a nice opportunity to learn about the process of cheese making, why it's such a prominent industry in the Netherlands; how to match certain types of cheese with wine varieties, and of course, to taste-test. We stocked up on some vintage Reypenaer before leaving too, but it was devoured rather swiftly.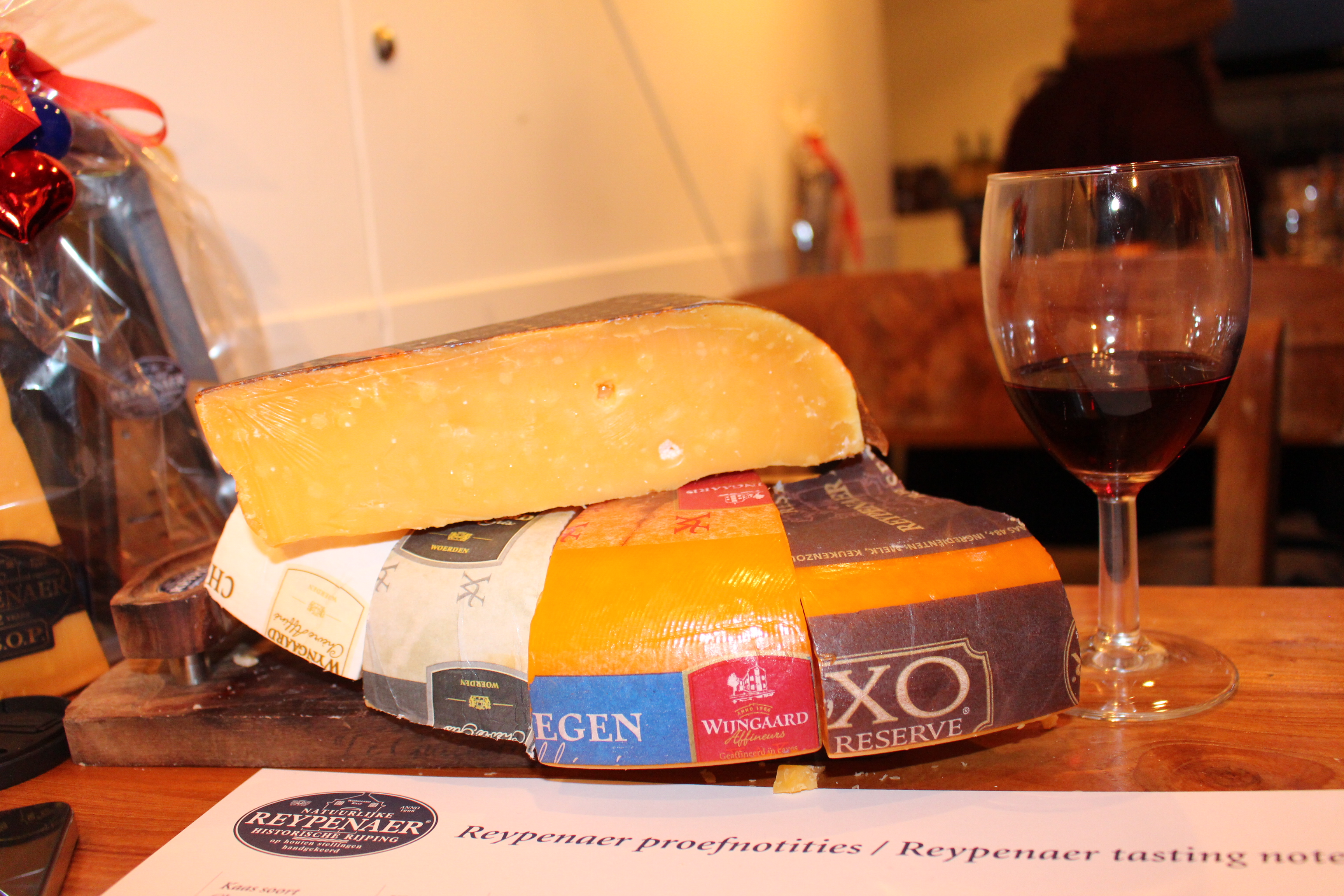 There are three ways Amsterdam should be absorbed − at street level on foot or by bike, water-level on one of the easily accessible canal experiences, and gazing down upon it all from a sky bar, martini in hand.
One of the most popular and easy-to-find (adjacent to Centraal) is SkyLounge at DoubleTree by Hilton, and anyone is free to pop up for a beverage to enjoy as the sun sets across the Northern Hemisphere.
Tourist attractions aside, if all you want to do is wander, shop, take photos, eat and drink, that's ok too, because you're inevitably going to soak up this beautiful city's energy anyway.
In Amsterdam, it's just as enjoyable chilling out as it is filling a day by ticking off a vast list of must-see attractions. Amsterdam offers the traveller a wealth of culture, new experiences, and delights for all the senses. All you need to worry about is the difference between a café and coffee shop… only one sells coffee.
Traveller's tips          
Pick yourself up an IAmsterdam City Card for ease of access to all attractions, discounts on dining, inclusive hop-on-hop-off travel on all city transport, and a bonus canal ride. More at iamsterdam.com
Found a fun bar playing 80s and 90s dance music, Big Shots; be mindful, in many bars that advertise you can smoke weed, generally you can NOT smoke tobacco (go figure).
Wok to Walk is found around the city and makes yummy stir fry and noodle dishes for a reasonable price.
Fantasy abounds – check this shop out, I love it! "Fairy shop, Amsterdam" – Chimera