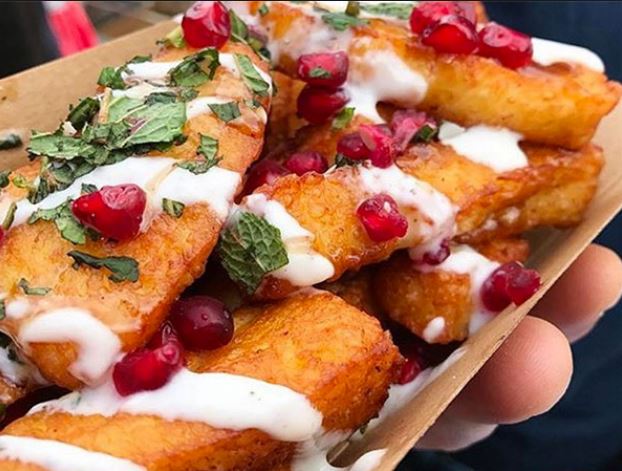 The other day I found myself, once again, scrolling aimlessly through social media in a sort of comatose trance when I was suddenly startled by three words: halloumi fries London: deep-fried cheese. mmmm cheese.
Quick somebody pinch me, and why am I only hearing about this now?
An hour later I was on a Tube hurtling towards Camden Markets, specifically Oli Barba's.
They are the facilitators of these guilty pleasures: scrumptious deep-fried fingers of halloumi cheese. These crunchy sticks of golden cheesy goodness are warm and gooey on the inside and deliciously crispy on the outside. The fries are drizzled with zaa'tar yoghurt, a tasty sweet glaze, then affectionately sprinkled with mint leaves, pomegranate seeds and chilli flakes.
Curious to see what all the excitement is about halloumi fries?
Take a look at our video below.