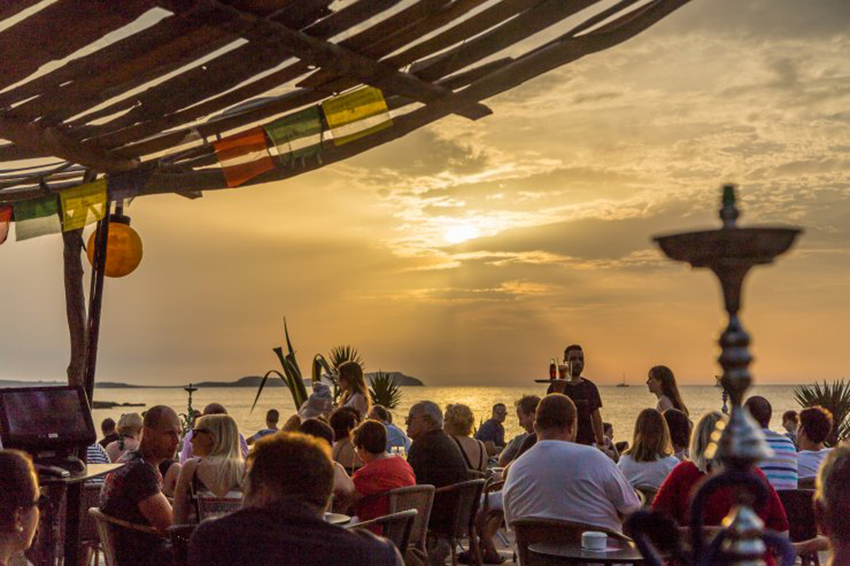 Ibiza, an island renowned for its vibrant nightlife, stunning beaches, and rich history, has always been a top destination for travellers. But there's a unique way to experience the island's magic that many might overlook: boat tours. We recently embarked on such a journey, and our experience was nothing short of magical.
Setting Sail in Ibiza
The moment we set sail, the atmosphere was electric. The Mediterranean's crystal-clear waters stretched endlessly, with the sun casting a shimmering trail across the waves. The boat was filled with an enthusiastic crowd, all eager to experience Ibiza's magic. Laughter, dancing, and the clinking of glasses set the tone for the day.
One of the boat's standout features was a slide that plunged directly into the refreshing waters of the Mediterranean. Imagine the thrill of diving into the sapphire sea right off the deck of a party boat. It's an experience that's hard to replicate.
Discovering Hidden Gems
The boat tour wasn't just about partying and enjoying the sea. It was also an opportunity to explore parts of the island that aren't easily accessible by land. The stunning rock formations, hidden coves, and pristine beaches were a sight to behold.
One of the highlights of our journey was a visit to Cala Bassa Beach. Known for its luxe beach clubs, outstanding DJs, cozy sunbeds, and top-notch restaurants, Cala Bassa is a must-visit. The beach's atmosphere was described as vibrant, fun, and electric. It's a place that truly needs to be seen to be believed.
During our time at Cala Bassa, I had a chance to chat with a German lady who visits Ibiza every season for work. We both agreed that the island's magic is undeniable. The beach, with its golden sands and azure waters, was a testament to Ibiza's natural beauty.
A Day to Remember
The boat cruise lasted for about five to six hours, covering some of the most popular beaches around Ibiza. It's the best way to see the island! The experience was enhanced by the company of new friends, all excited to explore Ibiza's hidden treasures. And of course, topped off by the magical Ibiza sunset.
For anyone planning a trip to Ibiza, we have this important piece of advice: don't miss out on a boat cruise. It offers a unique perspective of the island, allowing travellers to discover spots you wouldn't necessarily see otherwise.
Ibiza is more than just parties and nightlife. It's an island filled with natural wonders, hidden gems, and unforgettable experiences. A boat tour is a perfect way to immerse oneself in its magic. So, the next time you find yourself in Ibiza, set sail and let the island's beauty captivate you.