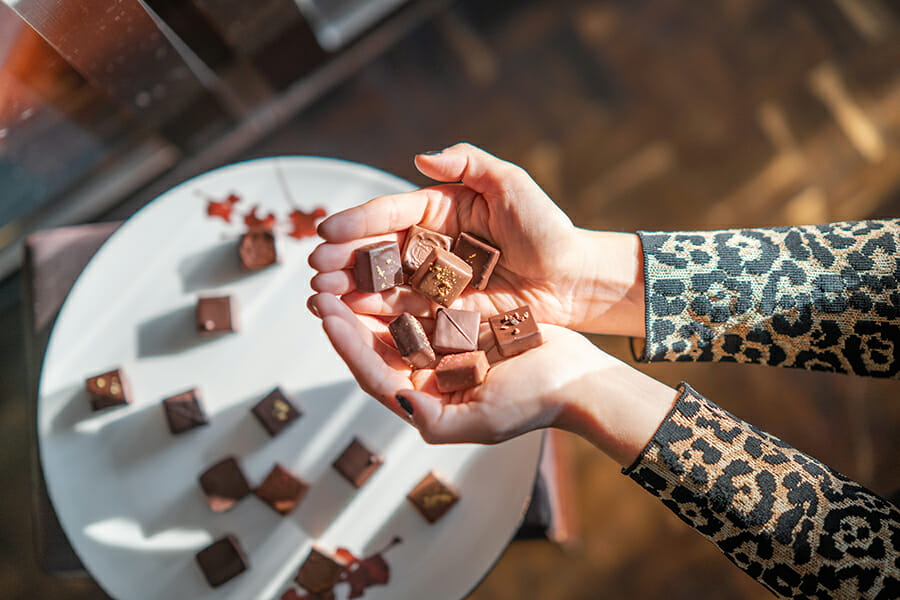 Belgium is the perfect little escape from London, especially on the Eurostar. We've got your 1 day in Brussels itinerary sorted that includes history, fun, chocolate and beer!
Brussels is an easy two hour trip from London's St Pancras. We booked fares when they were on sale, and would have a solid 24 hours to explore. We did some research on the best things to do in Brussels in a day to make the most of the experience.
Travel tip
Sign up to the Eurostar mailing list to find out about sales. It's how I scored £29 fares which I bought last November for a February trip.
1 day in Brussels – city facts and fun
A few things to know about the city before you set up your itinerary for best things to do in Brussels in a day:
– Brussels is the 'capital' of Europe. It's home to the European Commission, the European Council, Council of the European Union, European Parliament, and NATO to name a few critically important world organisations.
– Actress Audrey Hepburn was born here in 1929 and you can scope out some of the places where she lived and worked.
– Famous philosopher Karl Marx, poet Victor Hugo and writers the Brontë sisters have also called Brussels home.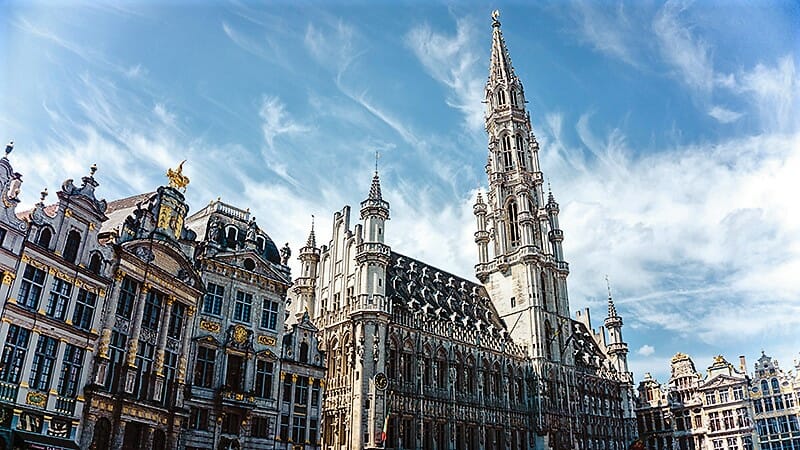 – There is much Portuguese influence in the city, with 20,000 from Portugal living in Brussels. Interesting for us to see, following our recent trip to Lisbon.
– Brussels is known for grand architecture, wonderful art, museums and one of Europe's oldest shopping arcades, Galeries St Hubert (1847).
– Brussels is also known for being a little quirky, with peeing statues and comic book art all over building walls.
– Brussels is a foodie city! Muscles, waffles, fries, and Europe's third biggest market (Midi market, open on Sundays near the train station where the Eurostar arrives/departs).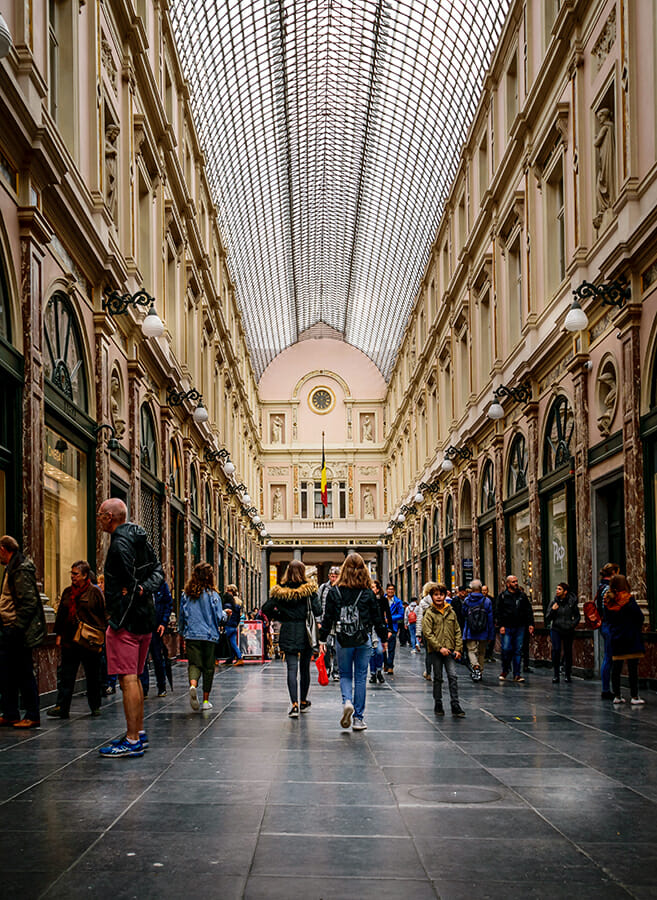 Upon serious consideration (yes, really), we realised that with just 1 day in Brussels we wanted to get to know it quickly and in a special way.
What better way to appreciate Brussels than through the lens of two of Belgium's most famous exports: chocolate and beer!
Where to begin for 1 day in Brussels though? That's where The Brussels Journey comes in!
We stumbled across this excellent experience online and made contact with the team to see how we could work together.
The Brussels Journey offers a beer and chocolate tour that takes in the best things to do in Brussels in a day. This includes seeing the key sites, learning about the city's history and sampling beer and chocolate. Honestly, the tour exceeded our expectations!
A huge benefit was that we landed in the city at 10am not knowing a soul, but by 10pm had a handful of fab new friends from all over the globe.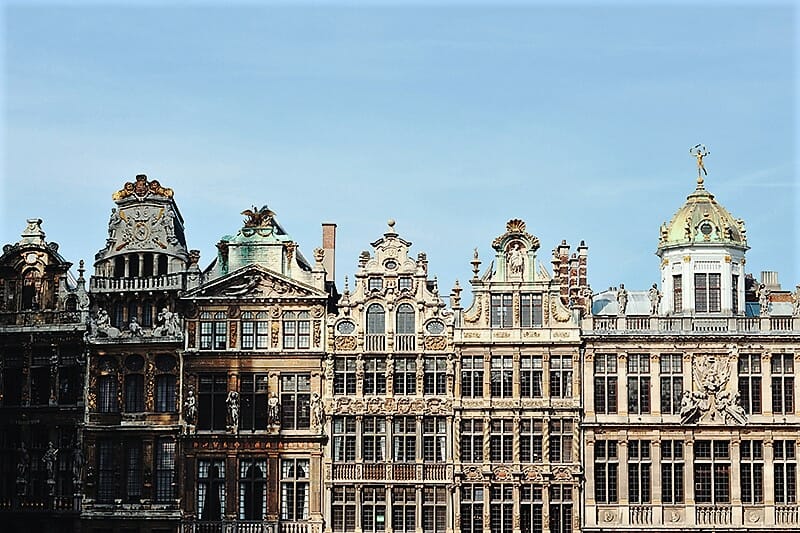 1 day in Brussels – the best chocolate in Brussels
The Belgian chocolate industry is almost 400 years old, which means there are plenty of stories to tell here in Brussels when it comes to our favourite sweet treat.
There are countless chocolate shops here, so how do you know where to find the best chocolate in Brussels?
Our Brussels Journey tour started in front of popular Chocopolis, and took our group on a lengthy excursion through the streets in search of the best chocolate in Brussels.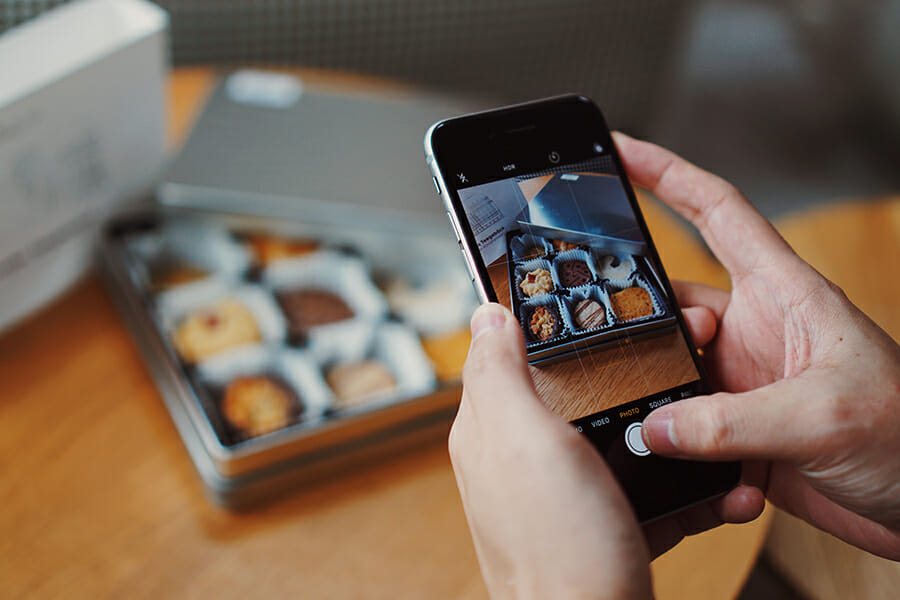 We sampled some of the best chocolate I've ever tasted; unique flavours and blends.
I found it fascinating to learn that chocolate-making has so much to it. I'm not sure why I hadn't thought of it before (too busy guzzling), but chocolate is like wine, tea or coffee.
The flavours and quality depend on the origin of ingredients, amount of cocoa used, what other flavours are infused, how its stored and produced.
Belgium is a top player in chocolate production and export, and local chocolatiers told us the secret is that they still use 100% cocoa butter.
Praline chocolates were what made Belgium famous, although they more quietly share that this was the invention of a Swiss migrant in 1912 (Switzerland and Belgium are of course the world leaders and fierce rivals when it comes to chocolate production supremacy).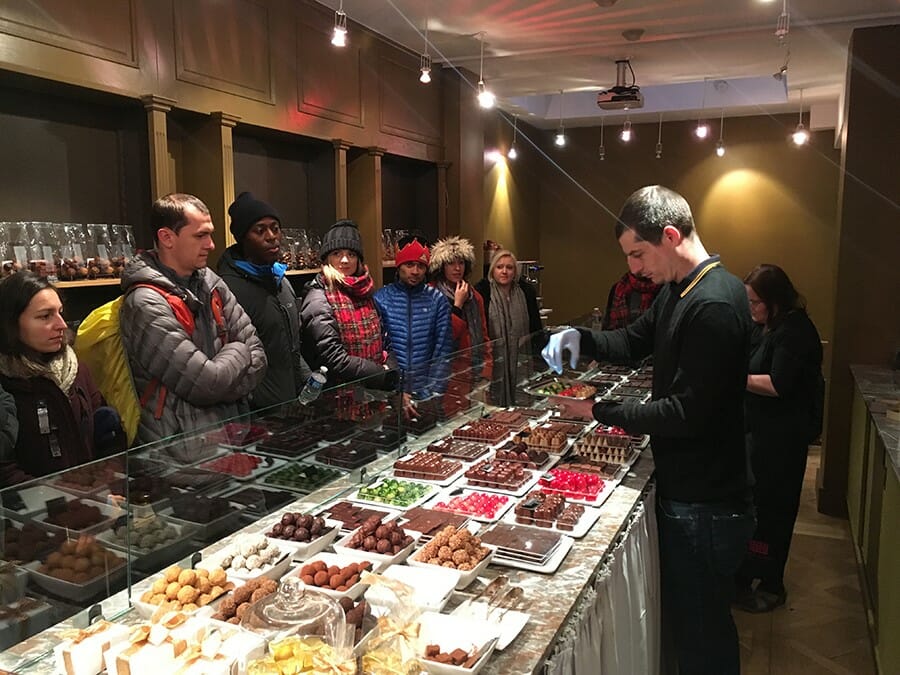 Lively and helpful Brussels Journey guides, Julie and Baptiste, pointed out where to find the best chocolate in Brussels, and shared cool history and anecdotes along the way about all of Brussels favourite landmarks.
If you've only got a short time in the city, this walking tour is the way to go. You'll maximise enjoyment and learning while making new friends and not have to wonder if you're heading somewhere great.
I couldn't tell you if any of the chocolate in Brussels is bad. All chocolate seems pretty great to me. For spending only 1 day in Brussels I certainly gorged on plenty of chocolate and enjoyed every bit.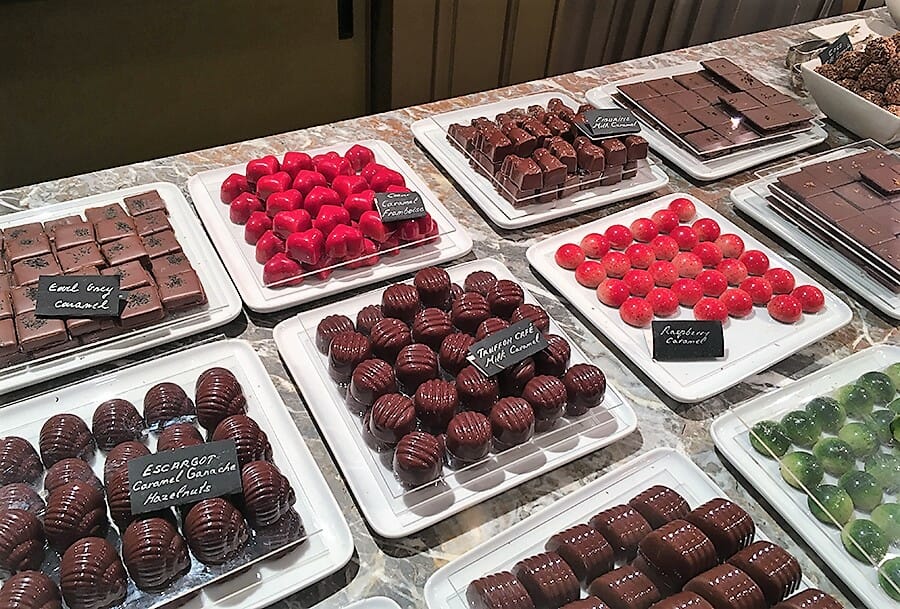 Best chocolate in Brussels?
If you're after ideas on where to get the best chocolate in Brussels, take The Brussels Journey tour, or keep an eye out for some of the best-known ones like:
Belvas | Chocopolis | Elisabeth | Frederic Blondeel | Godiva | La Belgique Gourmande | Lawrence | Mary | Pierre Marcolini | Passion Chocolat

Fun fact
We were amazed to discover that a fellow Queenslander from Toowoomba, Ryan Stevenson, actually took out the chocolatier of the year accolade back in 2012, right here in Brussels!
Watch this  interview with Ryan on the BBC to find out more about the industry.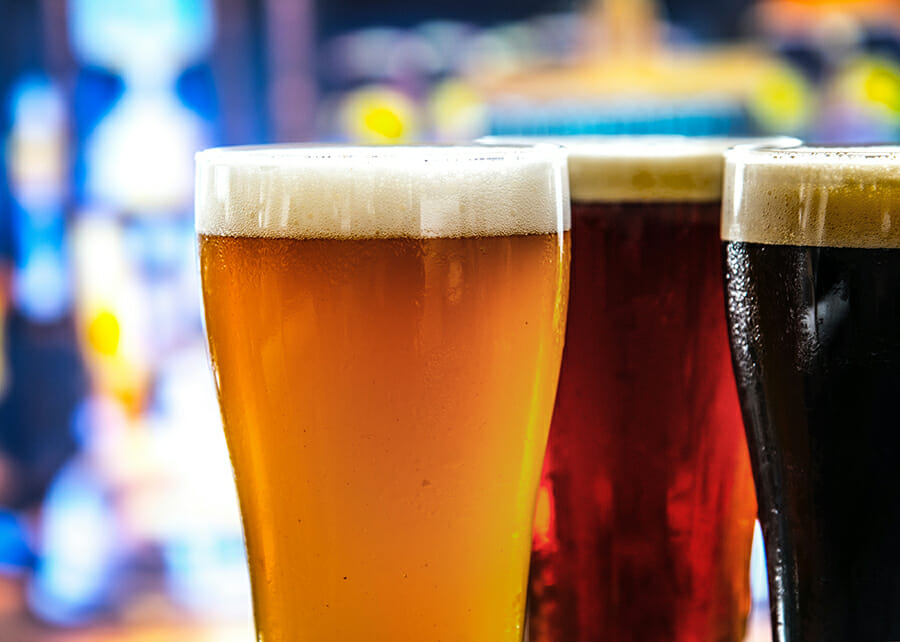 1 day in Brussels – best beer in Brussels
Belgium is also very famous for its beers. It's said you could spend four years here, drink a beer every day and not drink the same beer twice. That's a LOT of choice.
Again, another reason to take a guided tour. We had so much fun sampling the best beer in Brussels with their team and our new friends on the beer and chocolate tour
Beer has been brewed here since the 12 Century. As for the story of chocolate, I was fascinated to find out that there's so much more to beer than I imagined.
On The Brussels Journey tour we learnt about Trappist beers, which are a special kind of beer that must be brewed by monks, next to or within the walls of a Trappist monastery.
The beer brewing is the responsibility of the monks and some of their output is so unique that it's nearly impossible to purchase! Extra limited edition, if you will. There are only 12 Trappist breweries in the world, six are in Belgium. No profit can be made from the sale of the beer, it must go back to the abbey or to a designated organisation.
Beer is a huge deal here, and actually really interesting. There's many types of different beer, read more about that here.
The tour took the hassle out of trying to figure out what to do in Brussels in such a short amount of time, including which is the best beer in Brussels to try.
I've found an another interesting article on how to order beers in Brussels, the industry's history and the types of Belgian beer here.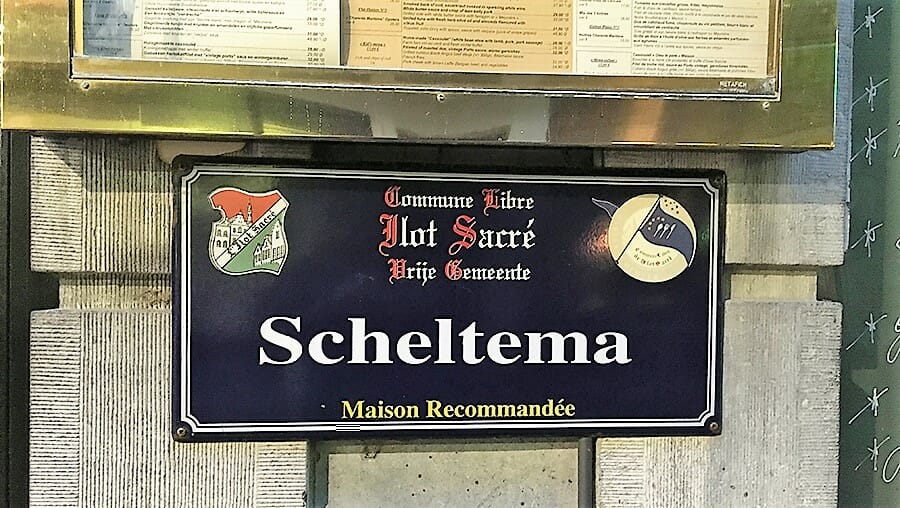 1 day in Brussels – make it big and make it count
We loved Brussels – it's a cool little city with a big attitude.
Also BIG in Brussels:
– Fries, or Belgian frites – not to be confused with French fries! There's even a museum dedicated to one of our favourite savoury snacks.
– The Palace of Justice in Brussels' stunning Grand Place (main square) is the largest law court in the world!
– Brussels puts on BIG shows, like the Tomorrowland and Rock Werchter festivals in summer.
– It's the home of comics, which is evident within street art around the city. For a different type of tour you can follow the Brussels comic strip route.
Dining tip
Within the city there's an area known as the Restaurant Quarter. There's plenty to choose from, but some is worth a splurge while others are not. The council addressed this by awarding plaques to places you should try. Keep an eye out for anywhere that boasts the 'Maison Recommandée' signs, as the image above depicts.
1 day in Brussels – our itinerary and top spots to visit
Highlights in our map include chocolate shops, beer stops and view points – take yourself on a wander around beautiful Brussels!
Enjoy – and do let us know your thoughts or questions in the comments.
Huge thanks to The Brussels Journey who let us collaborate with them to find out more about Brussels and discover what they offer in the city!
Tips, tricks, comments, or just love beer and chocolate? Let us know in the comments!