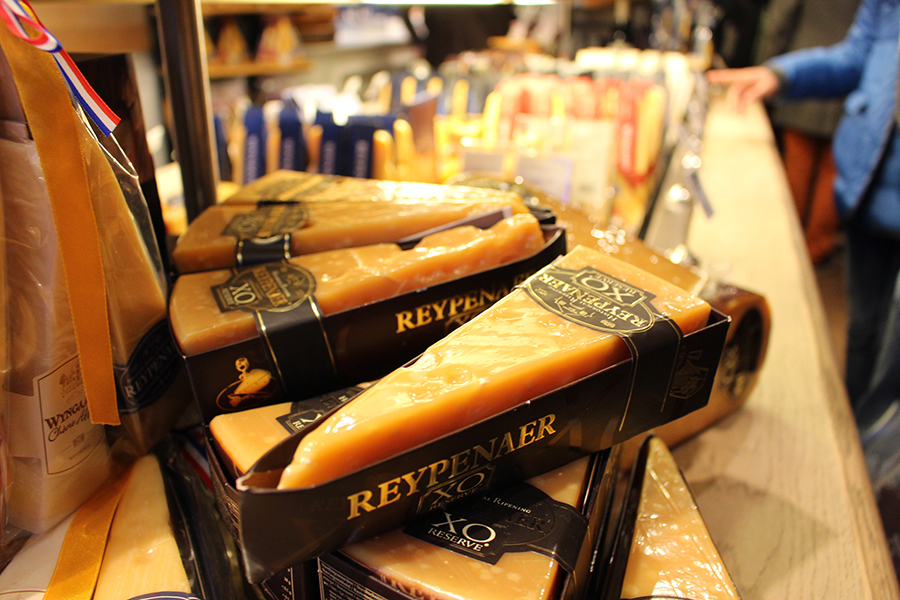 How lucky we are in London to be so close to some of the world's coolest cities, and be able to set up time away, like a weekend in Amsterdam, just across the water.
We've discovered some of the very best experiences in Amsterdam that you can take advantage of on a weekend city break – have a read for our itinerary.
A weekend in Amsterdam for couples
Amsterdam is a city with a reputation.
While we did discover the best place to get high (above the city, you cheeky things), on our recent winter weekend in Amsterdam for couples city-break, we fell a little more in love … with the city, too.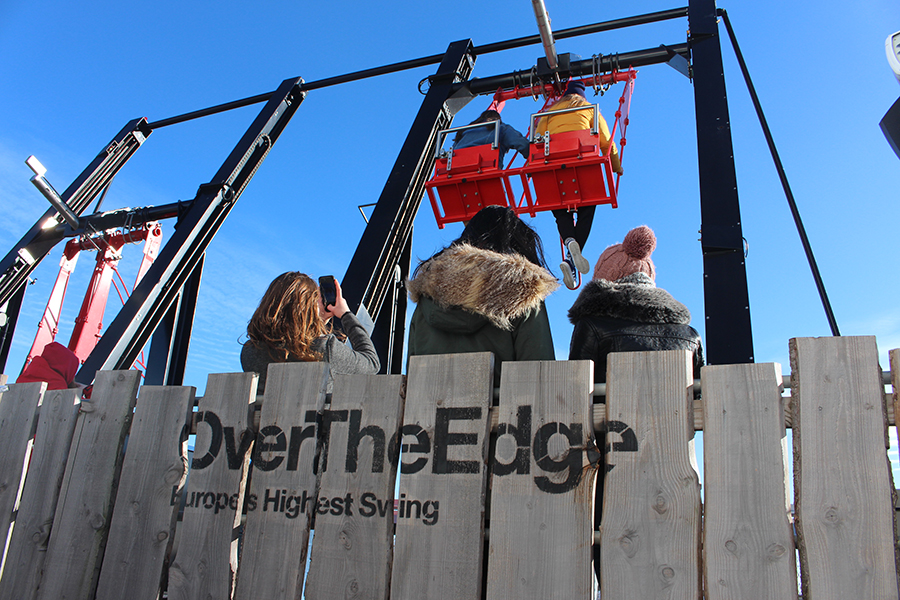 Winter in Amsterdam can be a little harsh, as we experienced in the pitch black at 6pm on Saturday night.
We pushed slowly against the wind, hail slapping us hard in the face as we pressed one slow step at a time forward along the side of a bicycle highway towards our hotel.
There was a very real concern that someone wouldn't see us among the construction and the weather and knock us down.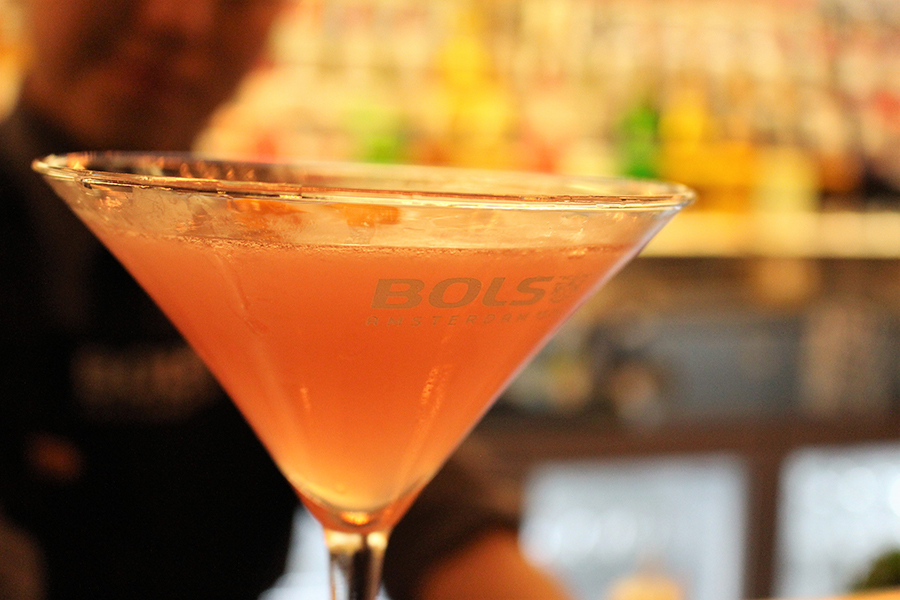 At the end of the shortcut we'd naively taken along the waterfront towards Aitana Amsterdam, I felt quite exhilarated about surviving. I couldn't help but relate to the scene in Clueless where Cher, Dion and Murray are able to pull over safely after a brush with death-by-Californian-highway.
To be honest though, the weather was about the same as London in terms of chill factor, and if you're rugged-up, winter in Amsterdam for a traveller is just fine!
The other bonus about this time of year is that you can secure lovely accommodation for a fraction of the price it is in summer, and the city isn't as busy either (although I wouldn't say it was quiet).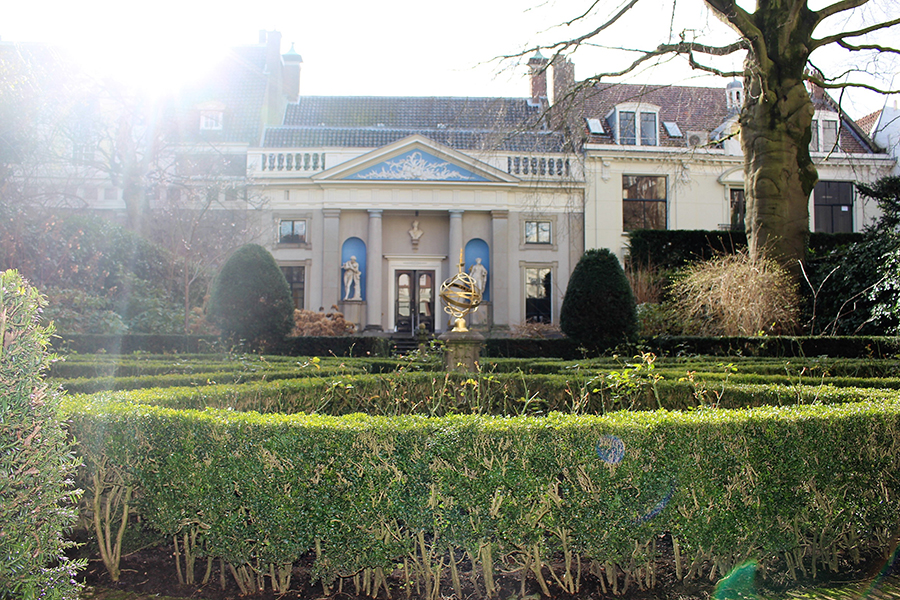 A weekend in Amsterdam for couples: best travel experiences (especially in the winter)
I'll address the elephant in the room now – yes, you can buy weed here, it's well-known for that.
But, Amsterdam is so much more than some of it's seedier (sorry…) areas, although no judgement there!
Amsterdam is full of all sorts of fun – and it's just so beautiful, interesting, chic, delicious, as you'll see in our vlog below…
We featured a few tips in a previous blog on Amsterdam here.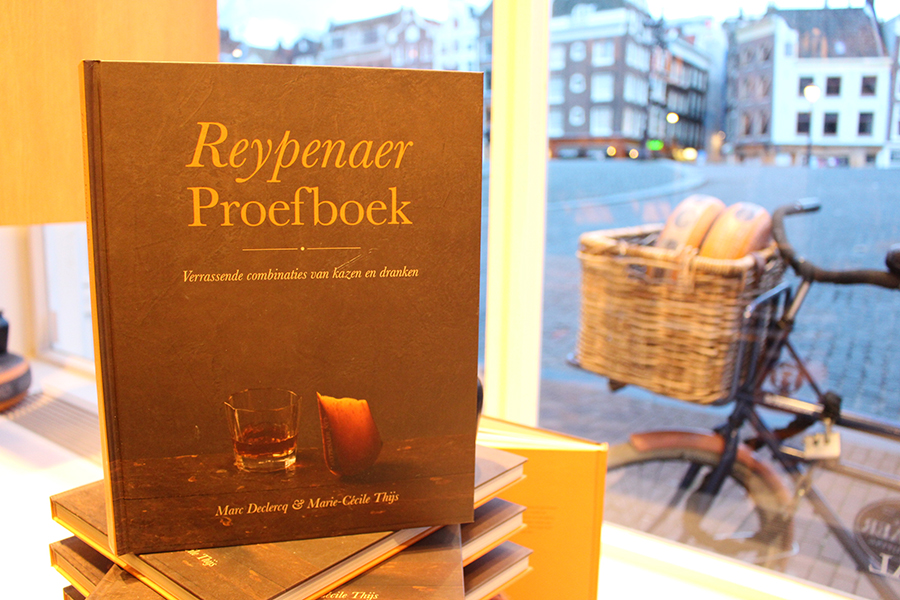 Once you're done with the tourist area, may we suggest wandering the neighbourhoods around the city's popular shopping precinct near De Negen Straatjes ('The Nine Little Streets').
Tourist information centres can point you in the right direction.
There's a neat blog on Amsterdam shopping areas here that might be helpful, but always ask a local for advice.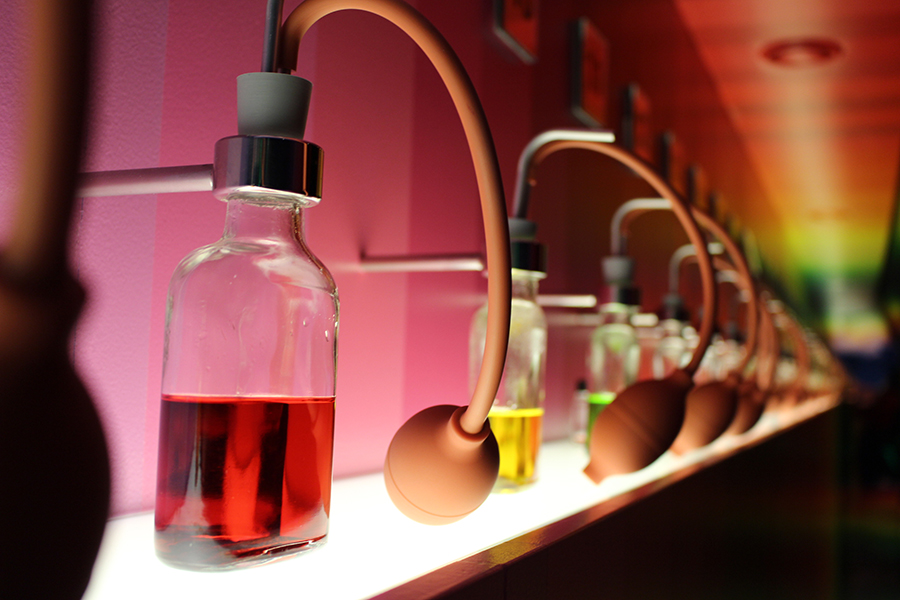 Getting high (on life)
In the first instance, we can't recommend highly enough the I Amsterdam City Card – we have used it twice on visits to the city and it's excellent value for money, including transport and entry to most attractions, a free canal ride and discounts in many stores.
Discover more and buy yours here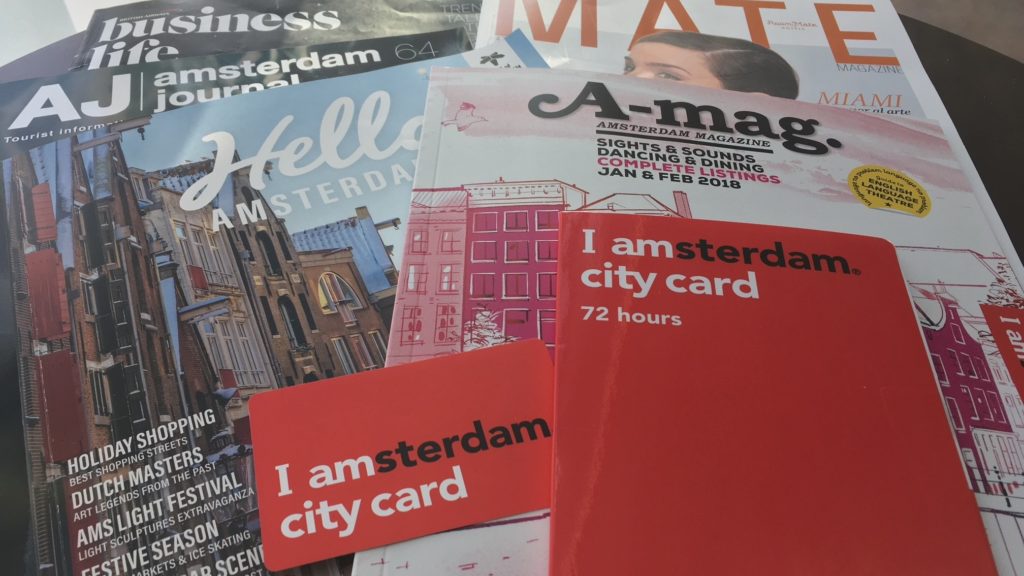 There's SO much to do in Amsterdam that while a winter weekend (or spring, autumn, summer) is amazing, there's never enough time, even though this is a little city.
Every time we go we discover more that we love, and more we want to do.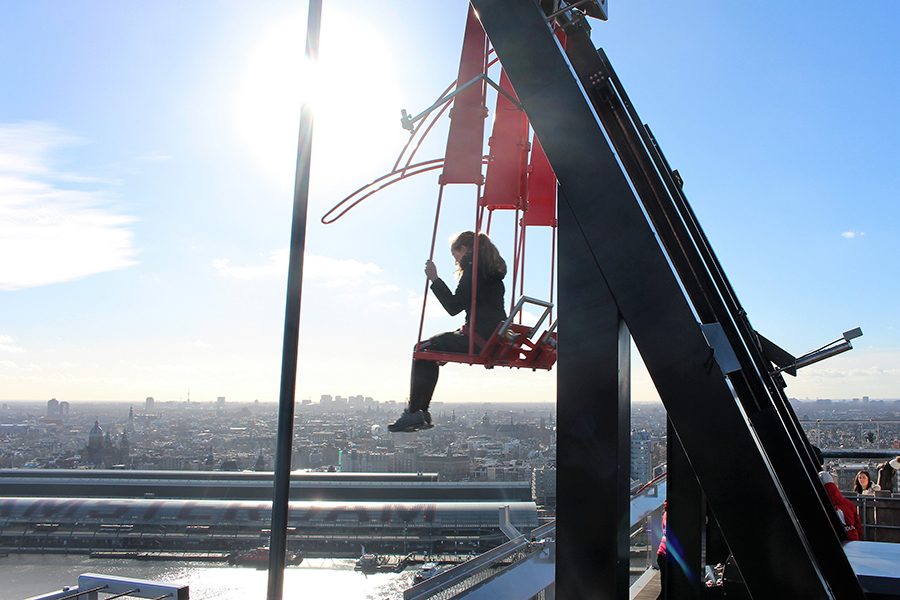 Our top travel experiences: a weekend in Amsterdam
Yes, it's quite cold in the wintertime, but we didn't find it any worse than London.
Same clothing rules apply: layer, wear a waterproof and warm jacket, hat, scarf, gloves, warm socks and comfortable shoes for walking.
Our winter weekend in Amsterdam itinerary included indoor options though, because you do need a little respite from the cold. That said, all of this is awesome to do at any time of year.
We've featured it all in our special vlog, but in summary our top travel experiences for a weekend in Amsterdam for couples include:
The delicious and fabulous one-hour cheese and wine tasting at Reypenaer Cheese
Learn about Amsterdam's interesting history through its national drink, Genever, and a cool sensory experience at the House of Bols (with free cocktail!)
Step back in time to discover how the wealthy set lived (this was an incredibly rich city and important trading port just a few centuries ago) by exploring one of the mansions open to the public with the past on display. We enjoyed Museum Van Loon
A canal cruise, included with your I Amsterdam City Card, or hop on board one of the many options available when you arrive in town – day, evening, dining – whatever takes your pleasure. But do definitely see Amsterdam from the water!
Then see the city from the opposite perspective at A'DAM Lookout, which features restaurants, bars, a panoramic sky deck and Europe's highest swing (and a disco elevator to the heavens, that's fun!).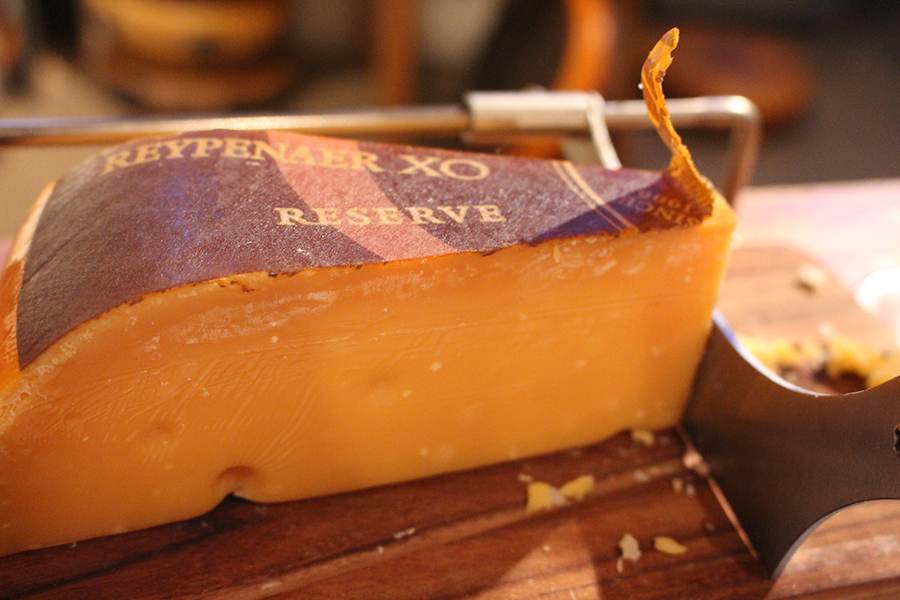 Do you have questions or tips of your own? Do let us know in the comments.
Amsterdam is one of our very favourite cities so we'd love to have a conversation with you about it… you can find us on social media too.