Over the summer we had the chance to experience Malta travel at its best. We had the chance to visit this beautiful island on the Mediterranean, nestled between Sicily and North Africa. While we were only there for a few days, my Malta travel pictures are some of our favourites from recent adventures!
Malta travel – our experience in summer
We travelled to Malta in August, European summertime and yes, it was hot.
The highlight for Malta travel in August annually is the colourful religious festivals which take place in all the villages of the island. Every church and cathedral is lit up and evening street festivals are held just about every night, with performers and bands, fireworks and an all-round fabulous vibe.
There's even daytime fireworks – something I've never seen before! Oh, and canon fire wakes you up at 8am which takes some adjustment but then it's just plain amusing.
👉Want to visit Malta? Discover the best areas to stay depending on what type of trip you want to take. Find out more here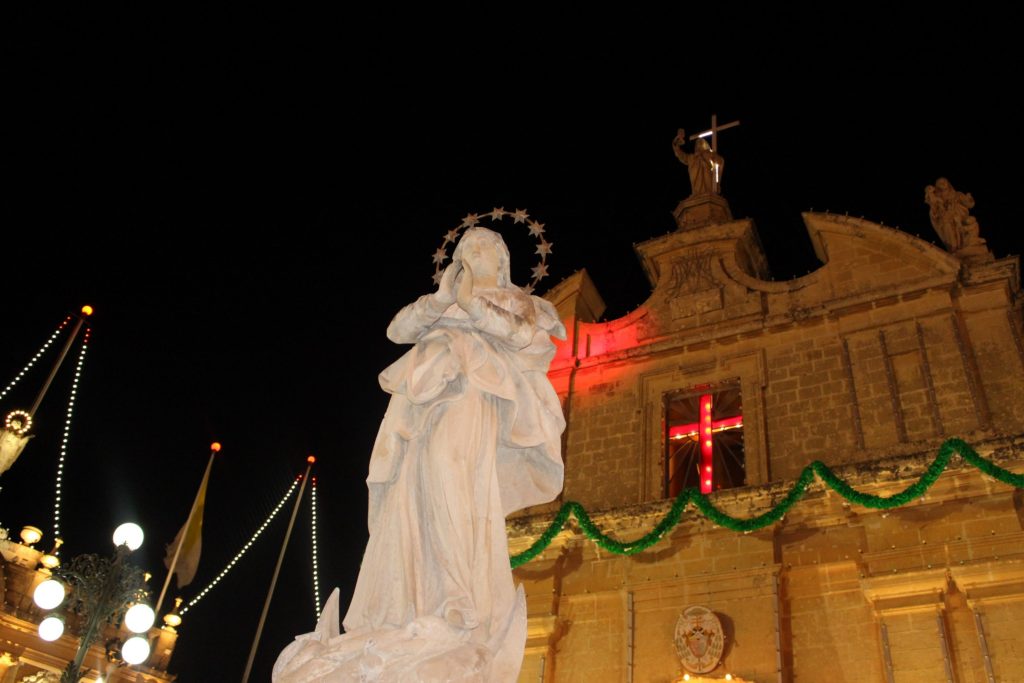 Learning about Malta
Malta's population is predominantly Roman Catholic and the churches, relics and crosses across the island make that very obvious.
Interestingly though, Malta feels really multi-cultural. I picked up on accents from all over the world on the street and even on their commercial radio stations where I heard a number of varying English and American accents along with Irish and even Australian.
As a travel destination, Malta is renowned for its intriguing historical sites associated with a succession of rulers including the Romans, Moors, Knights of Saint John, French and British.
Malta boasts many fortresses, Megalithic temples and the Ħal Saflieni Hypogeum, a subterranean complex of halls and burial chambers dating to circa 4000 B.C. Really extraordinary.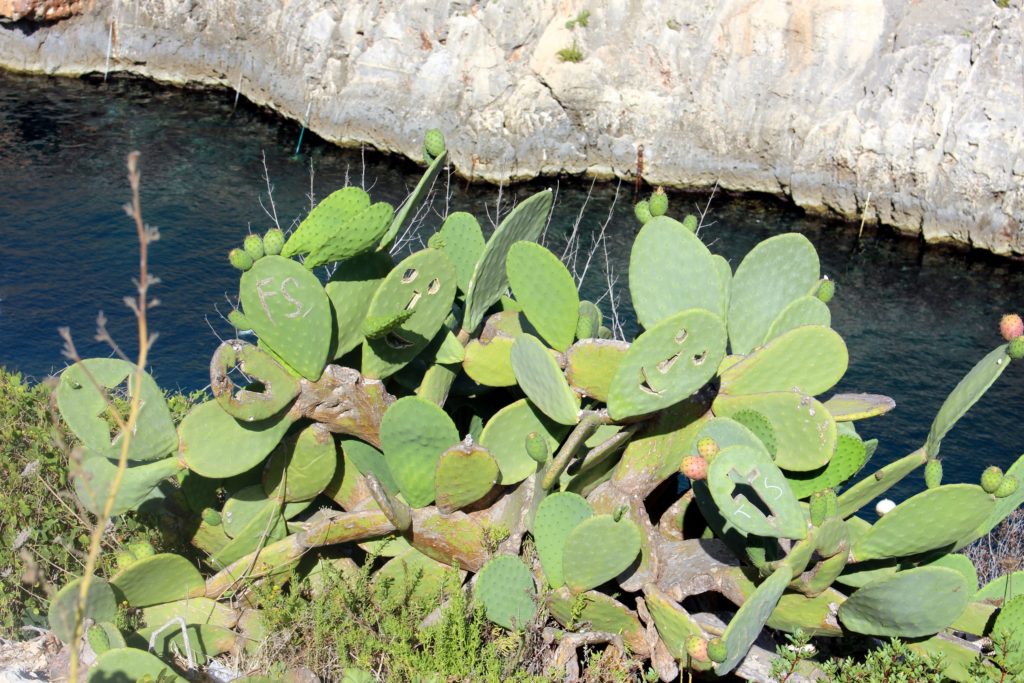 Creativity and Malta travel
There's something for everyone in Malta, and I'd pitch it as an excellent option against the coasts of Spain, France or Italy in the summer. It's probably a bit cheaper than these neighbours too.
Travel for me offers a creative outlet, in that I relish the chance to take photos of the beauty of the world around me. Malta travel pictures are dreamy – the place is so sublime it's basically impossible to take a bad shot.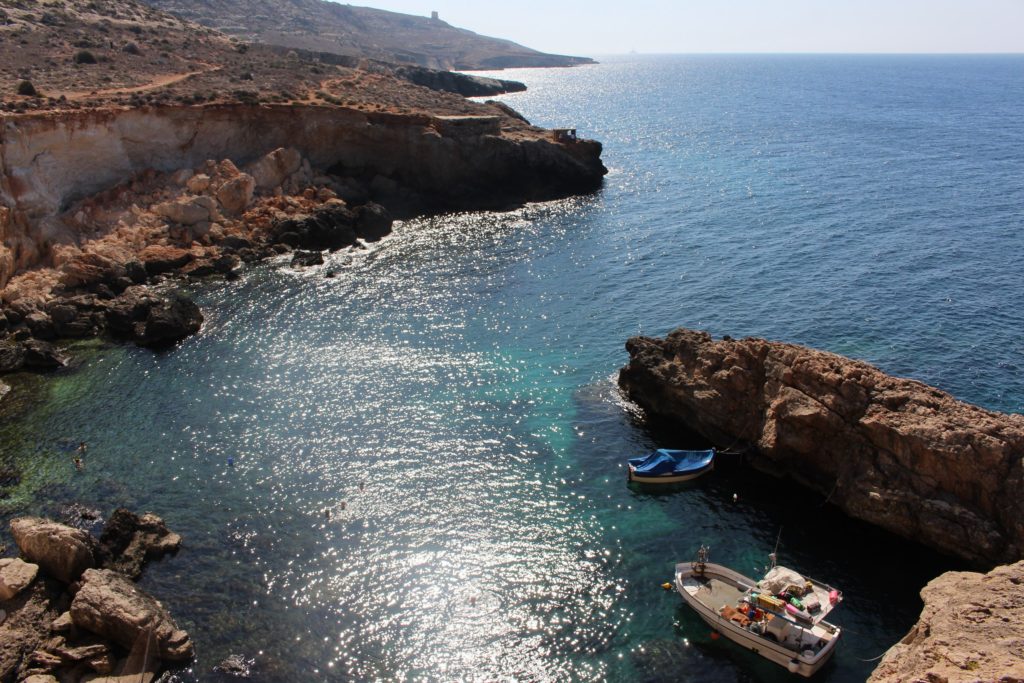 Insta perfect Malta: travel pictures
Architecture
I can't wait to get back to Malta one day and explore more – there's much of the northern side we missed, but we had a good look around the south of the island.
We stayed in an amazing, authentic 700 year old villa that likely houses a ghost or two.
In fact, they used to make cheese where we stayed, and goats once roamed the lower part of the building that now acts as a casual outdoor area with a pool around which we spent hot afternoons drinking a local brew, Cisk.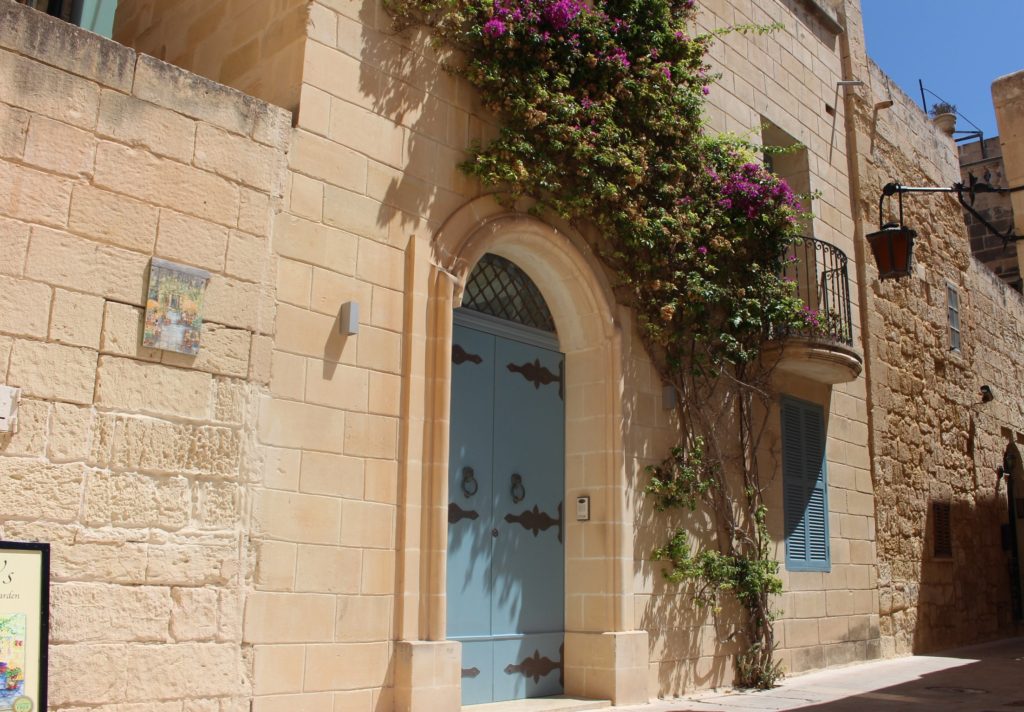 Napoleon reportedly stayed in the place next door to where we were based. It was then an armoury, and on further investigation I discovered that historically, relations between France and Malta have been tumultuous.
Malta's positioned in such a spot that it's ended up in the centre of many wars and struggles for power over the years, including during WWII.
I spotted several plaques in the capital, Valletta, commemorating Malta's involvement in recent wars as part of the Commonwealth (same as Australia). In fact, Malta is one of just three European countries that form part of this alliance, alongside the UK and Cyprus.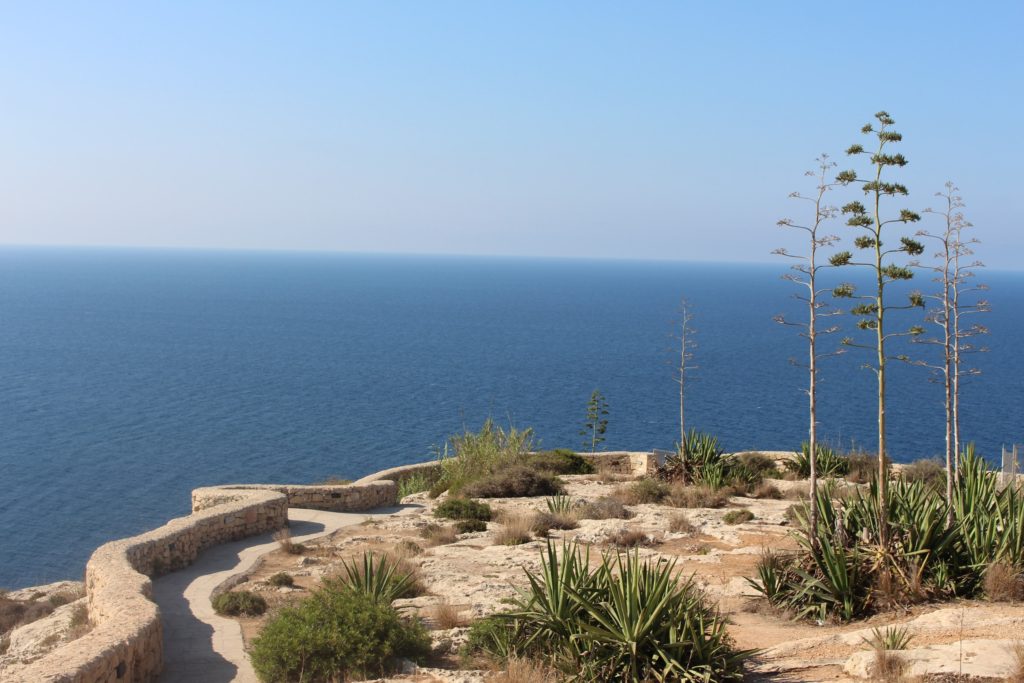 A rich history (both modern and ancient), change and rebuilding following periods of war, plus fascinating neighbours bringing a range of cultural influence means that every street, window, door and archway on the island offers an Instagrammable moment.
Blue Grotto
We were staying only about five minutes' drive from the Blue Grotto, a haven for divers and free spirits alike.
Cliff drops, sparkling blue Mediterranean waves and the option to take a speed boat for just €8 means this is a must-visit in Malta.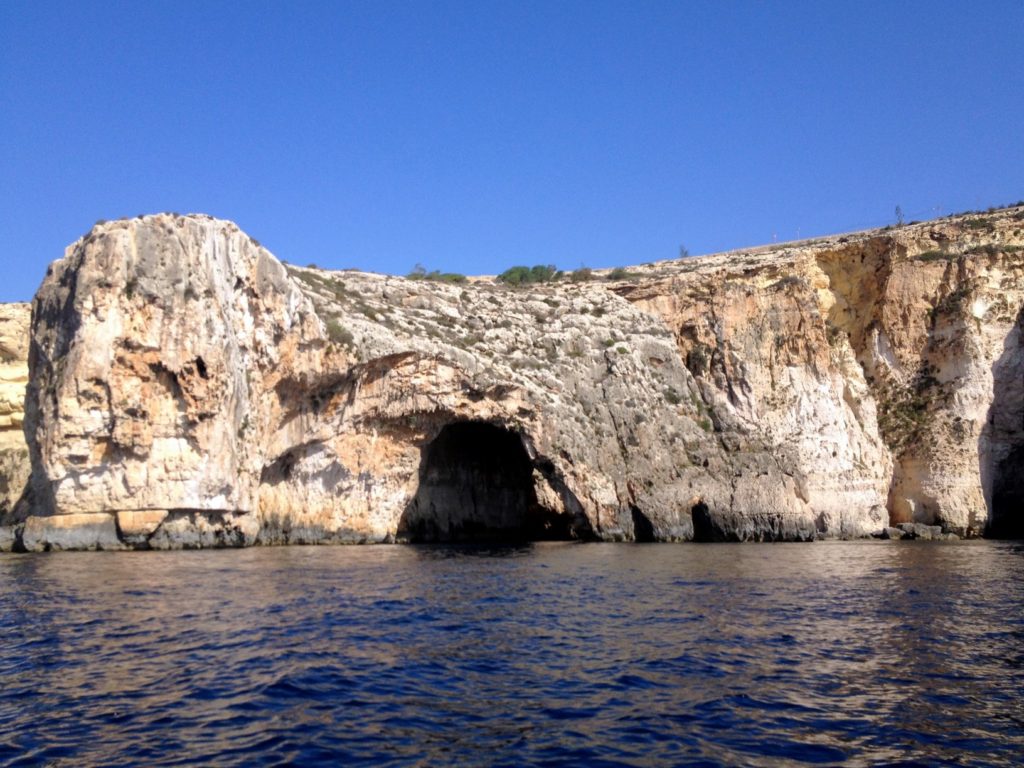 Get there early to avoid queues.
The sea caverns you'll cruise into on the water are awe-inspiring and jetting around these parts feels like nothing less than an adventure out of a Bond film.
There's plenty of Malta pictures opportunities here, but we also captured a little bit of video to share:
While you're in this area, you might like to visit the Hagar Qim temples (Megalithic temple structures built on the Maltese islands between 3600 and 3000 BC), Mnajdra temples (three conjoined Neolithic temples dating from about 3000 BC) and the Ghar Dalam cave and museum which contains bone remains of animals that were stranded and subsequently became extinct in Malta at the end of the Last Glacial Maximum.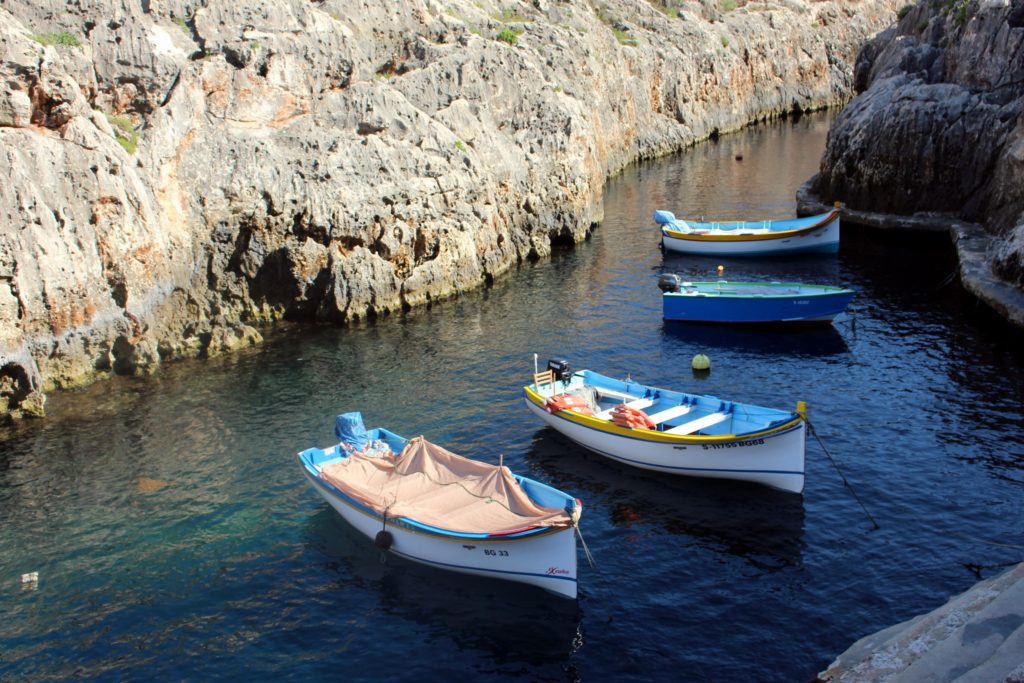 Valletta waterfront and city centre
Malta's striking capital, Valletta, is surrounded by spectacular bodies of water; cruise ships line the harbour alongside expensive yachts moored at Vittoriosa.
In stark contrast to these contemporary symbols of wealth and decadence are the fortified structures that date back thousands of years.
We highly recommend investing a couple of hours of your time in a harbour cruise where you get the best views of such buildings. Plus, there's really no better way to experience the grandeur of the area and some of the world's prettiest waterways.
Cruises here take in two of the largest natural harbours in the Mediterranean, Marsamxett and Valletta.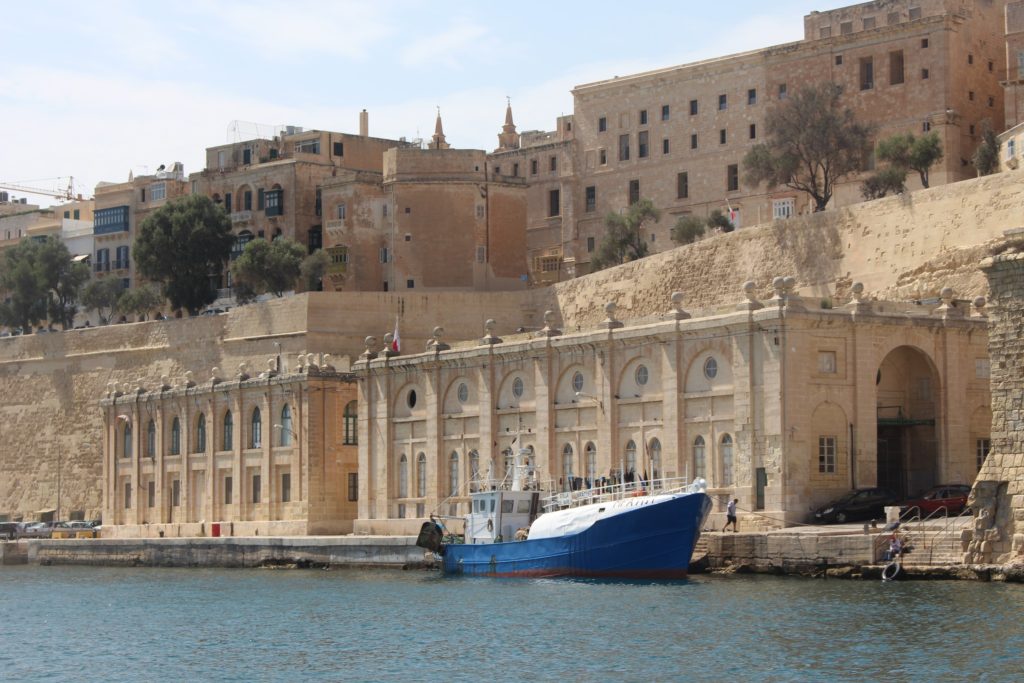 Travel tip: Captain Morgan cruises are heavily advertised, but if you buy tickets on the ground you can also cruise with Luzzu.
Start at Valletta and take a fast ferry over to Sliema, or make your way to Sliema first and begin there. Tickets are available on the waterfront in both spots.
We scored tickets for €10 (down from €16 each) on Luzzu, and while we had a small panic that the boat was much smaller than that of Captain Morgan's, the experience turned out to be much more fun, personal, free and enjoyable. We absolutely recommend you take this option that we happened upon by taking a chance on a street vendor working for Luzzu.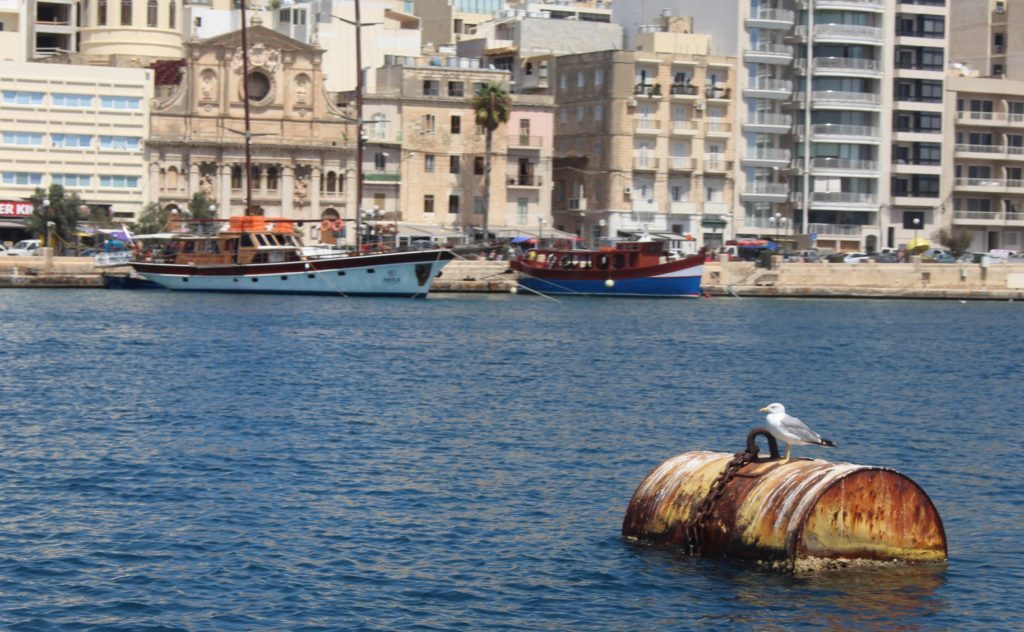 Things to see and do
While you're in the city, you might also be interested to see the Malta Experience which offers an immersive trip through Malta's fascinating history, and the Knights Hospital which showcases more about how this critical 250-year period in Malta's history influenced everything from architecture to folklore and even the nation's flag.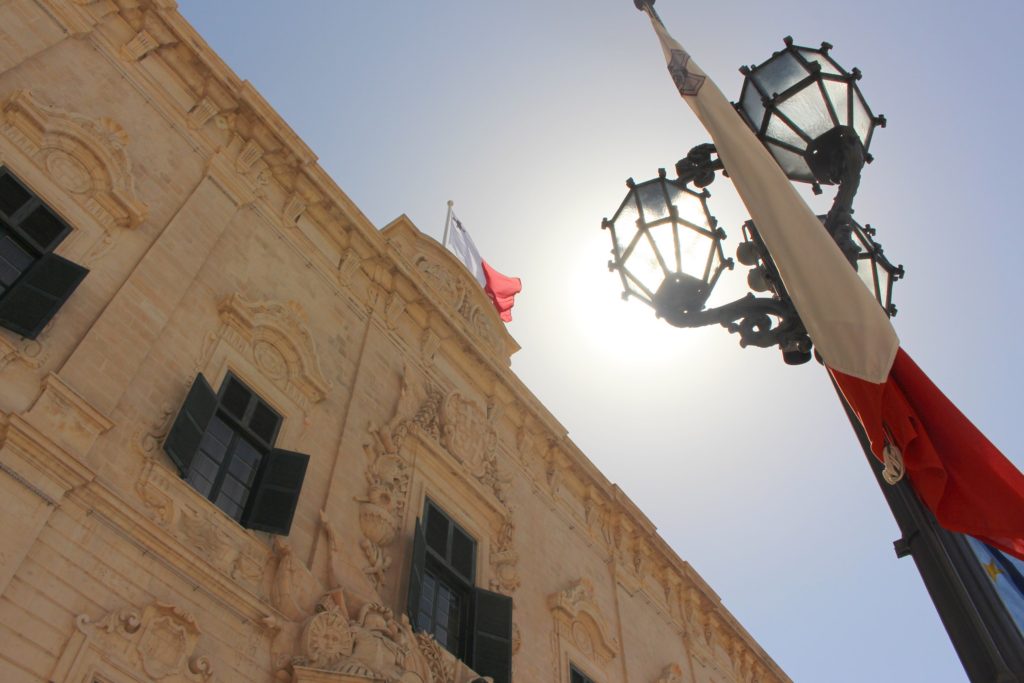 Marsaxlokk fishing village
This small and picturesque fishing village is a must-see for perfect Malta pictures and sublime Instagrammables.
Marsaxlokk is popular for a daily open-air market and offers a selection of some of the best fish restaurants in Malta.
I was there around lunchtime and can verify there are plenty of specials to enjoy, the only problem is figuring out which one to try.
There are lovely walks to be had around the harbour here, and you can even take a dip in secluded and untainted swimming zones.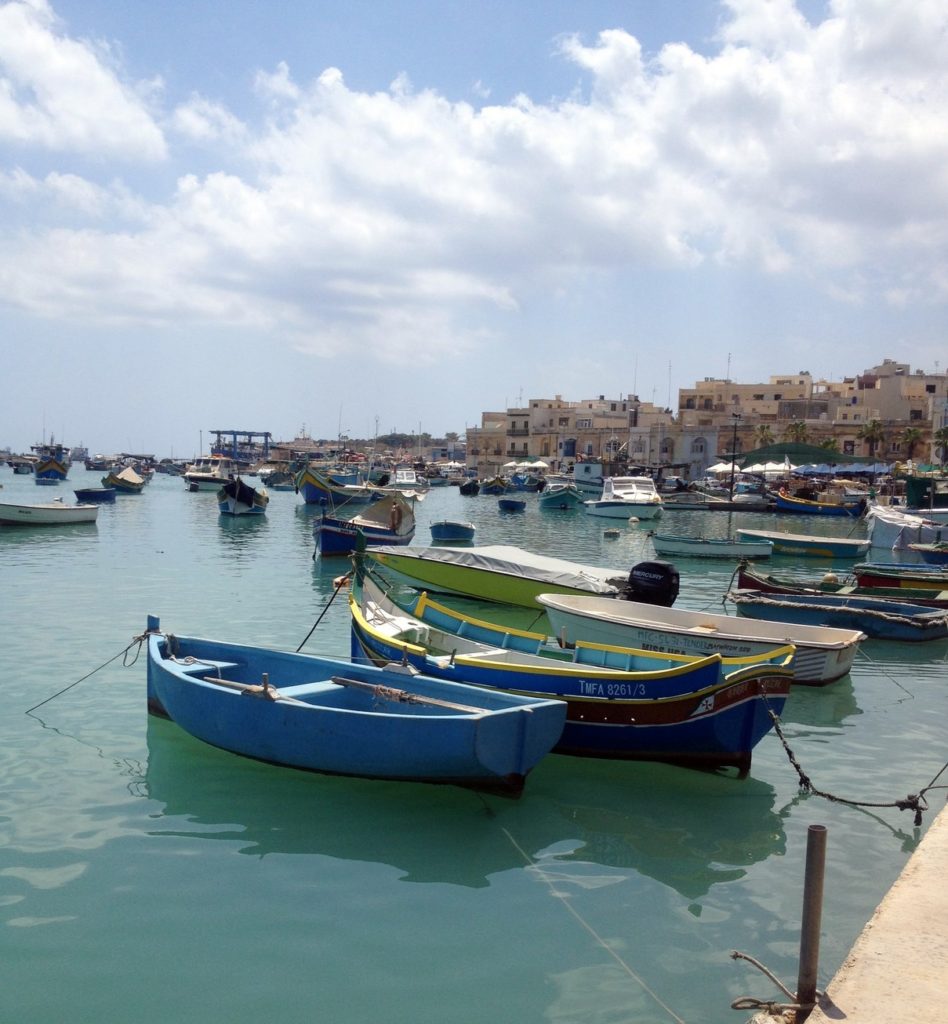 Mdina
The history of the walled Mdina can be traced back more than 4000 years.
It is said that in 60 A.D. the Apostle St. Paul lived here after being shipwrecked. Wandering the narrow old streets of Mdina is like taking a trip back in time.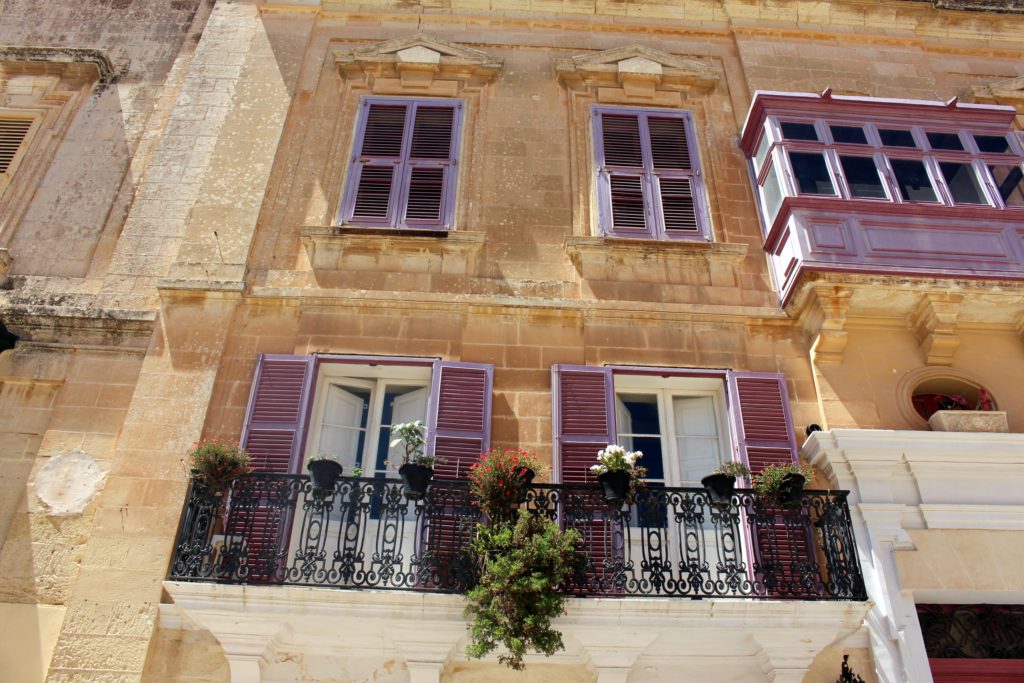 The romantic alleyways date back to the 12th Century and over the years has shifted from housing nobles to then falling into disrepair around war times; and now are called home by those who can afford an apartment in unique, historical surrounds.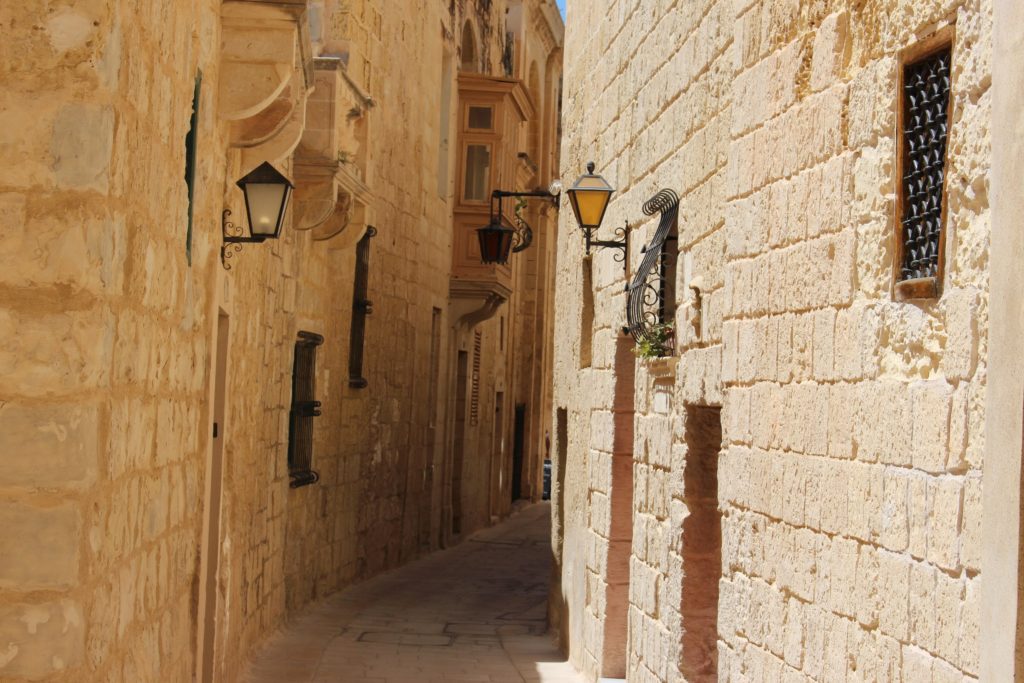 Malta is a destination brimming with beauty, history and plenty of wonderful Instagrammable moments.
A highly recommended destination, and one we suggest you enjoy with friends or family.
A huge thank you to Robin who inspired the trip, and Anna + Anna who also made this escape such fun!
We'd love to hear from you – if you have a comment or tip to add, drop us a line below.