Are you looking for house sitting tips? In this video, our inspiring guest, Lisa, shares awesome advice on how to score the perfect house sit and get paid to care for pets!
After stepping away from her life as she knew it to care for her elderly and sick parents, Lisa felt entirely lost on what to do next when that chapter of her life closed. She's been an 'animal person' for as long as she can remember, so it seems fitting that as an adult, when she was seeking inspiration, that she should fall into her pawfect career.
House sitting tips – score great stays, get paid!
An avid house and pet sitter, Lisa's since turned her passion into a paid job. She travels all over the States and Europe. One of the biggest joys for Lisa is her repeat customers, as well as making friends along the way on her wonderful house-sitting adventure.
In this episode of Freedom and Four Paws, meet the effervescent Lisa who shares some awesome house-sitting tips on how to score your perfect stay.
Her story is truly heart-warming and joyful – yet another example of how travel (and pets) can save you after challenges that life throws at you.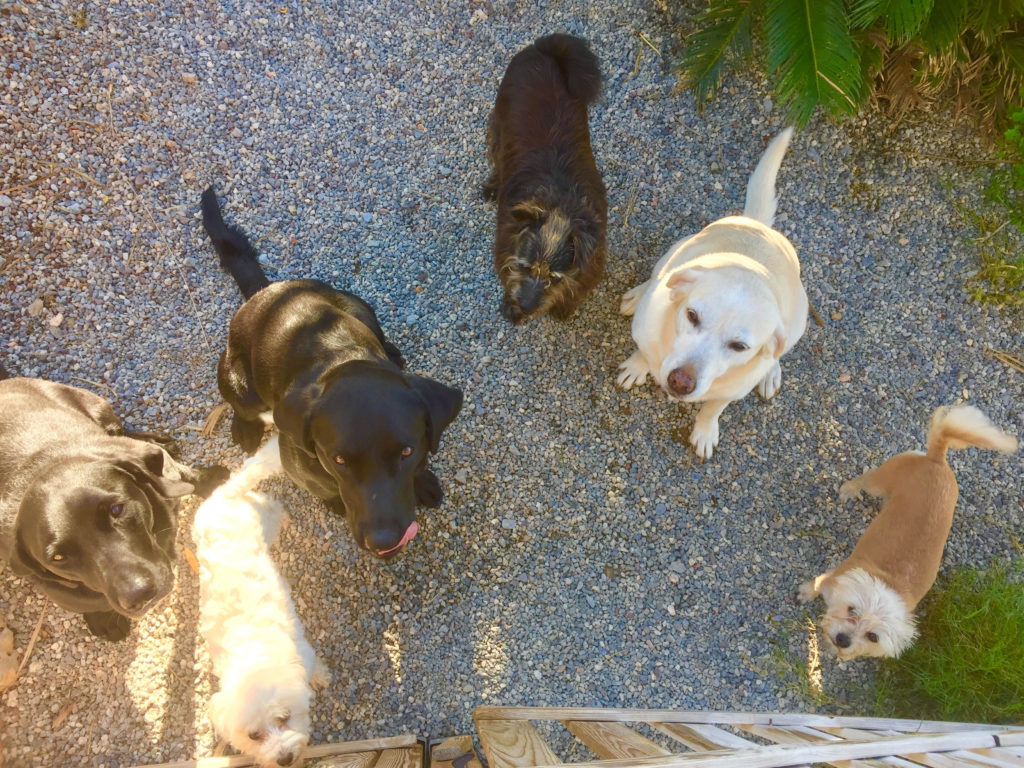 How to make money from sitting
Lisa started out like most of us, travelling Europe and America using a service like TrustedHousesitters. She made the most of her extraordinary experiences – initially in Europe – and when she came back to her home of America, she decided to keep going. 
But, as time went on and she began to score repeat business, she fell into paid options.
A lot of Lisa's paid work (and repeat paid work) has come via Rover in the USA. She was sitting at a property that is also a wedding destination. Her first 'paid gig' actually came out of being at this location and taking care of dogs during weddings.
From there though, she's rolled payment into her business structure, so when she sits for friends, goes on repeat sits or on Rover, she charges.
For anyone considering this option, the next question is usually, 'how much?' If you're starting out, look at the fees other competitors on your platform (e.g. Rover, Pawshake) are charging and start there. As you build experience, expertise and reputation, you can raise your fees to where they feel comfortable. As for any business, don't be shy: charge your worth. 
How Lisa finds her house and pet sits:
There's a few key sits that Lisa has used to find her sits, they include:
Even with a lot of experience, Lisa recognises the business of house and pet sitting is competitive these days. She reminds us of the importance of maintaining great communication with homeowners, sending photos and prioritise the pets over travel. Our guests Kate and Dave gave similar advice. Find out more here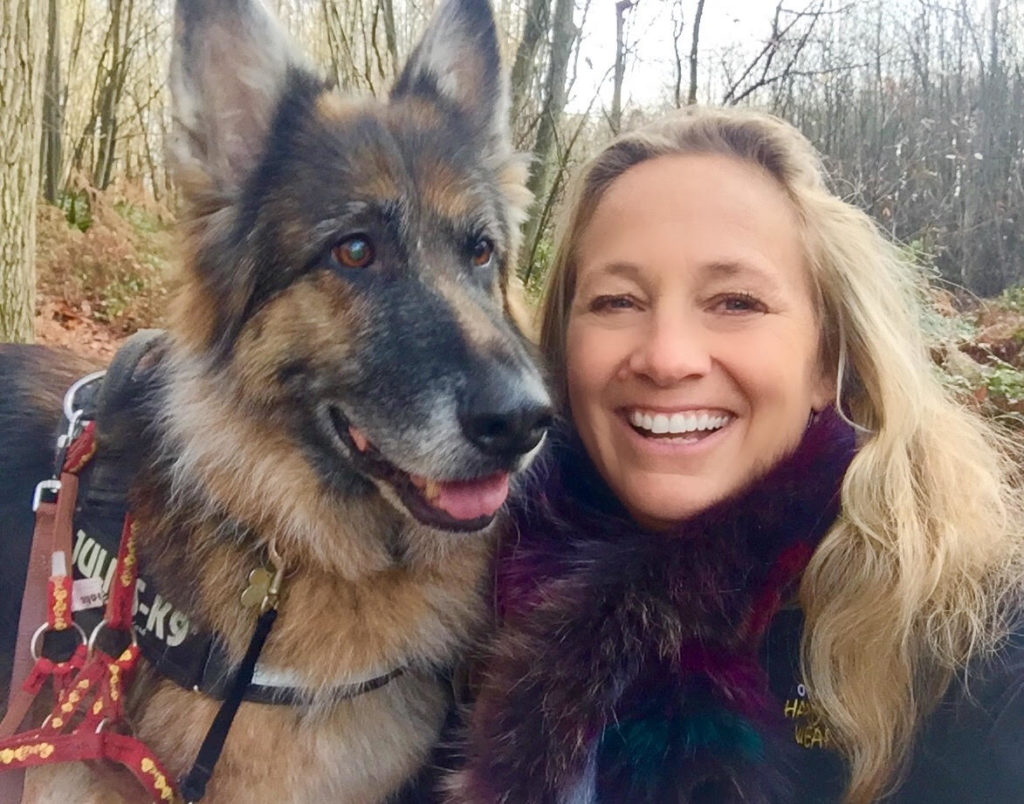 House sitting with her dog
We've met other sitters who travel and house sit with their own dogs. In fact, Freedom and Four Paws guest, Nicky, shared some fantastic advice for anyone considering this. Find out more here
Lisa highlights that if you want to do this, you need to make sure it's right for your dog. Only agree to sits where your pup will feel comfortable. For example, one sit she did was on a huge farm where her dog loved it and the family there loved him! She knew her dog Ryder, was great with other dogs, so she felt comfortable with him being safe and taking charge. There was even a situation where her dog trained two puppies they were staying with – much to the amazement of the puppies' owners!
A huge advantage she's discovered from travelling and house sitting with her dog – admittedly, a chilled out personality – is that he kept everything calm. When she'd turn up to sits with anxious dogs (including those suffering separation anxiety or anxiety based on their upbringing, like never having had the chance to play with other dogs themselves), they were so excited to have a buddy that the dogs changed for the better!

Click here to subscribe to your favourite podcast service
Freedom and Four Paws
Join us on our podcasting adventures as we hear inspiring stories from amazing people travelling the world. They're living their best life, often with their pets in tow!
In this episode of Freedom and Four Paws, Lisa's advice is invaluable.
She's a true – and experienced – 'dog person'. I'm sure you'll enjoy her story as much as we did. You can watch on YouTube or find her episode on the Freedom and Four Paws podcast. 
Find our guest Lisa, on Instagram @lovethesunyourein
Subscribe now and never miss an episode featuring excellent tips on how to slow travel, successfully work remotely or as a digital nomad, and house + pet sit. We're on Apple Podcasts, Spotify, Google podcasts or your favourite podcasting app. Search 'Freedom and Four Paws'
Freedom and Four Paws is brought to you by Travel Live Learn.com.
As a valued audience member, enjoy 10% OFF at our affiliate partner Cloudy – relieve stress throughout the day straight to a soothing sleep at night, visit trycloudy.com and use the code FREEDOM10.
And if you're a fellow traveller and pet lover who is keen to share your story and inspire the world, visit exhalemediagroup.com and mention FREEDOM20 for 20% OFF any purchased service including personalised storytelling coaching.
WATCH: Find out more about house sitting while you travel, view the playlist on YouTube
SIGN UP: TO TRUSTED HOUSE SITTERS HERE AND ENJOY 25% OFF! It's on our VIP mailing list, including other freebies.
SUBSCRIBE: on YouTube for more adventures youtube.com/travellivelearn

Podcast: Play in new window | Download