A new day, a new London discovery. Evidently I'm a bit behind on happening across this hip area – just a hop, skip and a jump from London Bridge Tube – but thankfully I now know Bermondsey Street is definitely worth a peek. Or, if you're looking for an area to stay during your travels, there are options such as Think: Bermondsey, which might satisfy your requirements. Aside from chic coffee shops and boutique bars, and its own annual street festival which happens in September, here are five key reasons to seek out Bermondsey…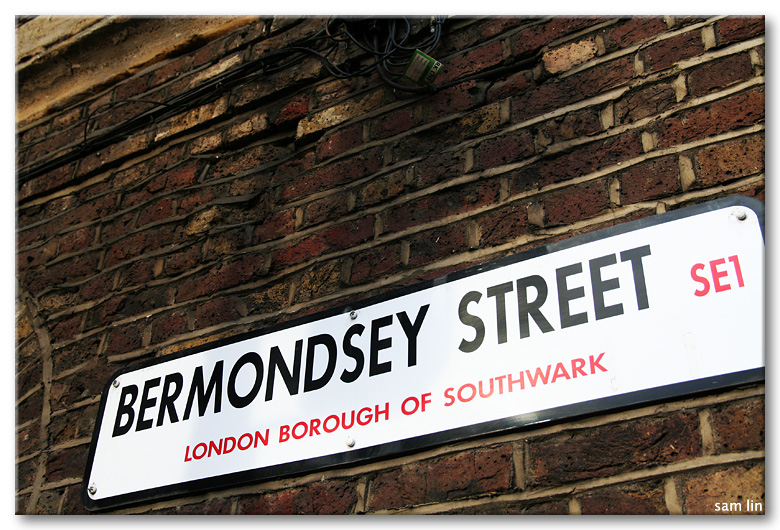 Discovering Bermondsey Street in London
1. Insiders tell me this is one of the Top 3 restaurant streets in London, and there's a rule here: no chains. The calibre and quality you'll love is all local – produce (much of it from Borough Market, just up the road) and chef talent. French, Spanish, Italian … it's here, and it's delicious.
2. London's Fashion & Textile Museum is here! Founded by iconic British designer, Zandra Rhodes, the centre showcases a programme of changing exhibitions exploring elements of fashion, textile and jewellery.
3. The Wine & Spirit Education Trust HQ is here on Bermonsey Street too. I know!! Thank me later ;-) Here you'll discover all sorts of courses and events of interest for beverage enthusiasts.
4. The White Cube Gallery is very cool, and hosts a range of modern art and exhibitions.
5. Don't miss the famous Bermondsey Square antiques market every Friday. The market itself has an interesting – if not dubious (according to my sources) – history, but, it's still around today for you to browse … be early though, as the good pieces sell quickly.
Do you have an insider London tip? Share with fellow fans of the city, on FACEBOOK or TWITTER x