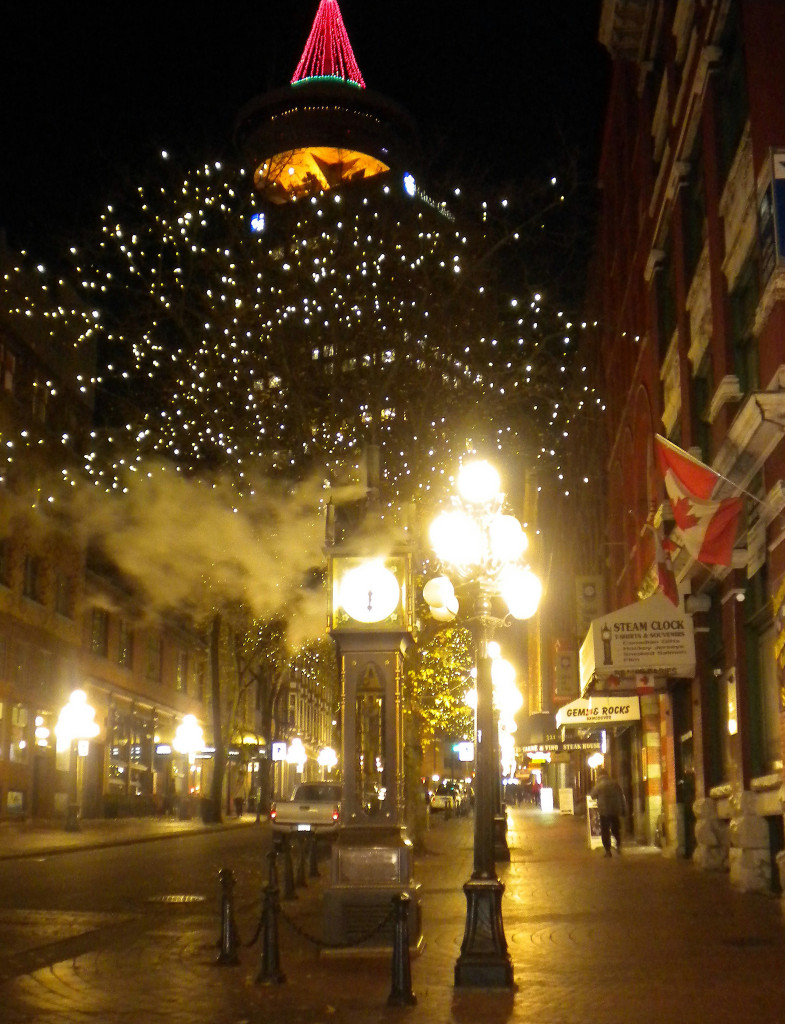 Vancouver, you're my third home. It's been brilliant living and working in the city for a couple of months.
I've loved it here ever since my first visit in 2000. At that time I was merely in pursuit of old X-Files' filming locations ("nerd"), but my mad film obsessions lead me to one of the prettiest, easy-going, outdoorsy and downright beautiful places on the planet.
Bye beautiful British Columbia… 
We stayed in Gastown (pictured) this time around. Sure, this historical part of town is renowned – one, for being a waterfront tourist mecca, but two, for hosting a 'wide variety' of people – from the wealthy design set to the 'residentially challenged' as they say here.
Across my three visits I've never ever had a problem in Vancouver, even in the so-called 'dodgy' area. I'm enamoured of the city and its water views across to the northern section, and the reciprocal views from North Vancouver to the downtown area.
Tom Cochrane Life is a Highway lyrics always spring to mind when I look across from Lonesdale Quay as sun sets across the cityscape. There's nothing more lovely than strolling through Gastown in the evening as it is lit up by fairy-light encrusted trees and old Parisian style street lamps.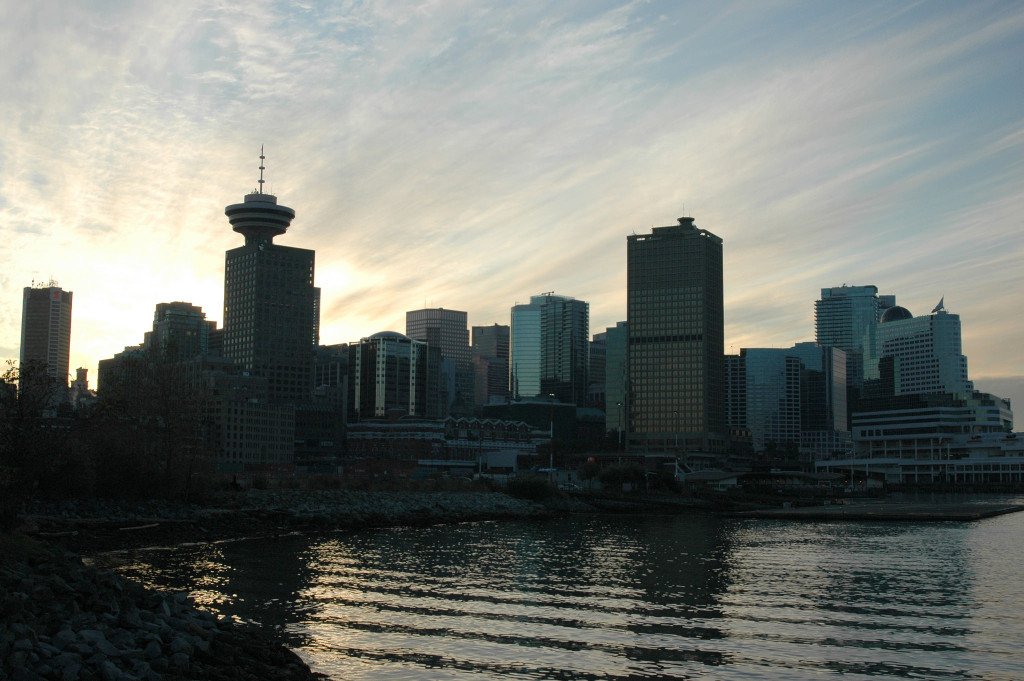 Cycling around stunning Stanley Park, fish 'n chips at Deep Cove, snowboarding down Grouse Mountain overlooking the vast city, watching productions set up for a day's filming then disappear, and getting lost amongst Capilano's Christmas Canyon light display – it's all magical to me, and I can attest first-hand to the many reasons this city is consistently voted one of the most liveable, and naturally gorgeous, in the world.
I've written several travel pieces on the region, focusing on the plethora of activities, sights and attractions… in fact it's all happening in Vancouver! This time around however, I'd like to touch on Vancouver's vibe, its people – they're cool, creative, interesting, friendly and welcoming. We had the pleasure of meeting several new friends in Vancouver this year – some of the most interesting, inspired people I've met in a long time – you know who you are!
Then there's the dog factor. They're everywhere, and Vancouverites love 'em, therefore I love Vancouverites. Dogs and coffee… it's a little like dogs 'n beer going hand-in-hand in London pubs.
Finally, the really noticeable nicety about Vancouver? The air! It's clean, crisp, fresh… beautiful British Columbia (BC) is actually pretty 'green'. They've had electric buses on the streets for a long time, even beyond when I was first here. It's noticeable. Clear skin and fresh air in a busy city. Two thumbs up to everyone contributing to that, many cities should be paying attention.
I hope to see you again soon, Vancouver, and BC. I'm inspired by your beauty and the fact that no matter how much time I spend I can never seem to get enough of your amazing offerings. So, I'll just have to head back again one day x
We adore Canada and British Columbia and believe it's one of the most beautiful places in the world.
Play flickr gallery: