All I can say about Stockholm is that you really should add the city to your travel bucket-list – at least 2 days in Stockholm, if not more. I insist.
Travel itinerary: 2 days in Stockholm
From the moment you arrive at the airport (Arlanda, in our case), the fresh, contemporary vibe is obvious and alive.
I gazed around the deserted airport and was instantly impressed by its creative, interesting spaces.
Stockholm is one of those neat, efficient cities too, and I'm glad because it's one expectation I had.
We landed late at night (well, it was the wee hours of the morning actually), but regardless of the time, taxis were on hand, as was a speedy shuttle bus that makes the rounds every ten minutes to collect travellers who are destined for one of the surrounding hotels.
We'd flown in across a skyline lit up by a midnight sun – novel! It's the latest I've ever witnessed the sun setting, and a sure sign we'd made it pretty far north.
Despite the 12.30am time slot, the sky still glistened with fading evening light, so we got a good look at the unique airport hostel suspended in the air within a Boeing 747.
Pretty cool, almost like a living outdoor piece of art.
Stockholm, capital of Scandinavia, was the first of our 2016 summer destinations because we were headed to the TBEX conference (my fourth), and we're so glad the city hosted us!
To be honest, we may have put it off because countries in this region have a bit of a reputation for being expensive.
While the majority of costs we came across as travellers (accommodation, food, alcohol, tours, taxis, transfers etc.) were on par with London prices, I would say that yes, most visitors might feel a bit of a price pinch.
However, there are economical ways to experience Stockholm, and I'd definitely not let the exchange rate determine whether you visit this very magical city.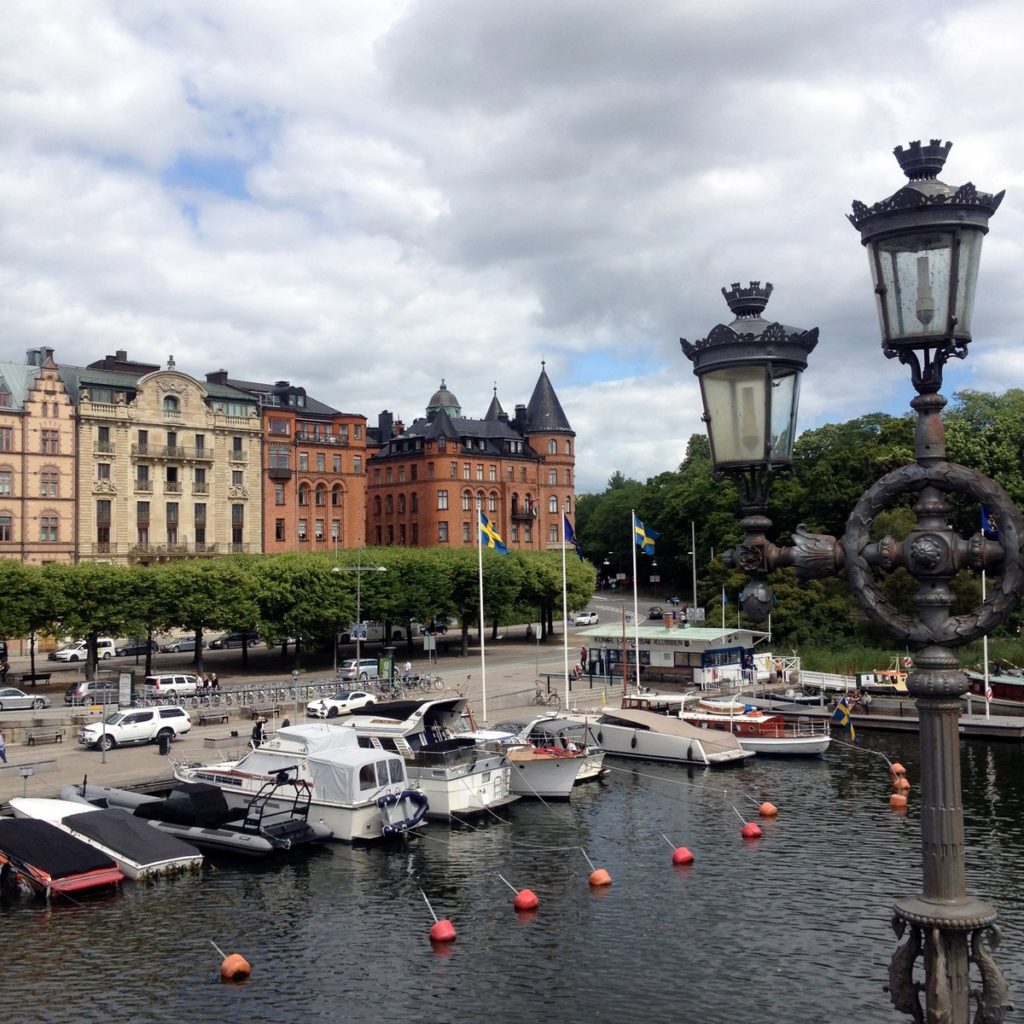 Stockholm is …
Built on 14 islands connected by 57 bridges and the very first European Green Capital, Stockholm really is one of the most beautiful cities we've been to.
It probably is up there within the top five prettiest capitals in the world (as the customs officer proudly boasted to us).
Other things we love about Stockholm include the decent, free WiFi (particularly important for digital nomads and bloggers, but then there are plenty of business travellers here too); transport is straightforward and easy to navigate, the people are really helpful and friendly and there's no language barrier for an English speaker. The purchase of alcohol can be a bit tricky, but it's ok if you're organised (video coming on this topic soon).
Stockholm is a city of music, art, fashion and technology, not to mention being the home of the Nobel Peace Prize and annual awards.
If you're on a budget, consider planning for two to four days to really get a nice taste of what Stockholm is all about.
We were in town for five days, but I'd booked flights and accommodation well in advance in the hope that I'd secure the best price.
Day one of our adventure (pre-conference) was a trip to Sweden's oldest town, Sigtuna (post coming soon). By the time the conference ended, we really did only have a couple of days to see and do as much as we could. I felt happy by the end of the trip that I'd scraped the surface of this pretty city, and touched upon some terrific, highly-recommended experiences.
Here's my best tips for you on how to spend 48 hours in Stockholm.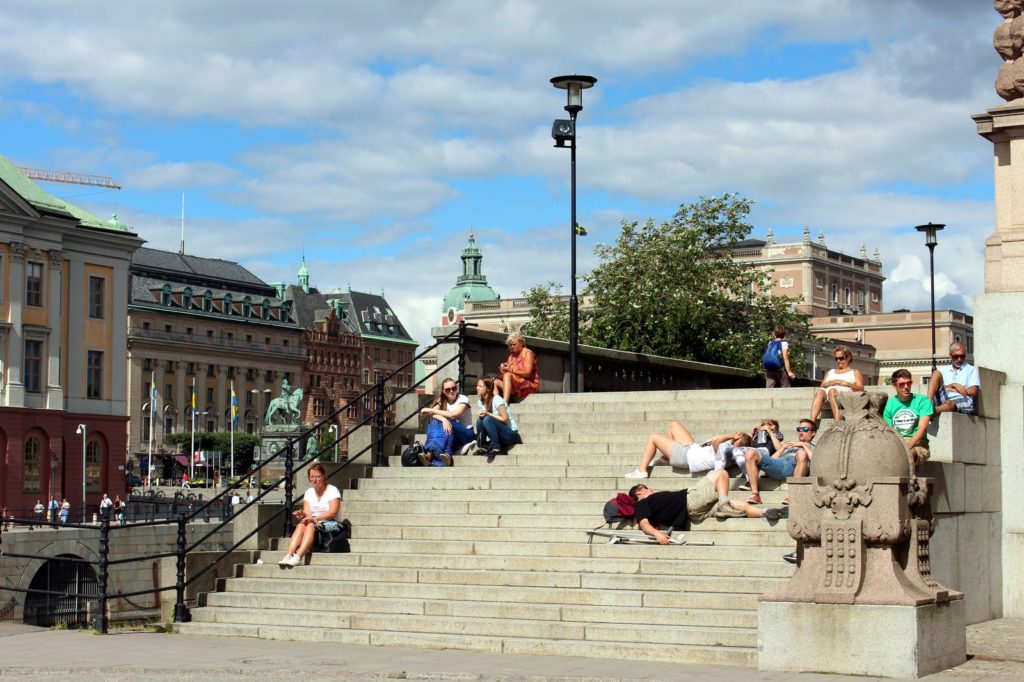 48 hours in Stockholm
We were staying near Central Station in Stockholm, and while I understand there are plenty of other options in other areas, if you can find accommodation near here it is very convenient for access to and from Arlanda airport, as well as being an easy point to explore from.
There's also a mall that forms part of the station which includes supermarkets and convenience amenities.
City sightseeing
When we are short on time we tend to head straight for a hop-on-hop-off tour bus option which enables us to get our bearings and work out our priorities for the rest of the trip.
On the ground, you can buy a pass that offers 48 hours in Stockholm for exploring and doubles as a transport ticket.
There are three main tour-operators of this nature in Stockholm, and all include a boat tour option. It's an easy place to start and provides an excellent overview of Stockholm which is actually a much bigger city than I imagined.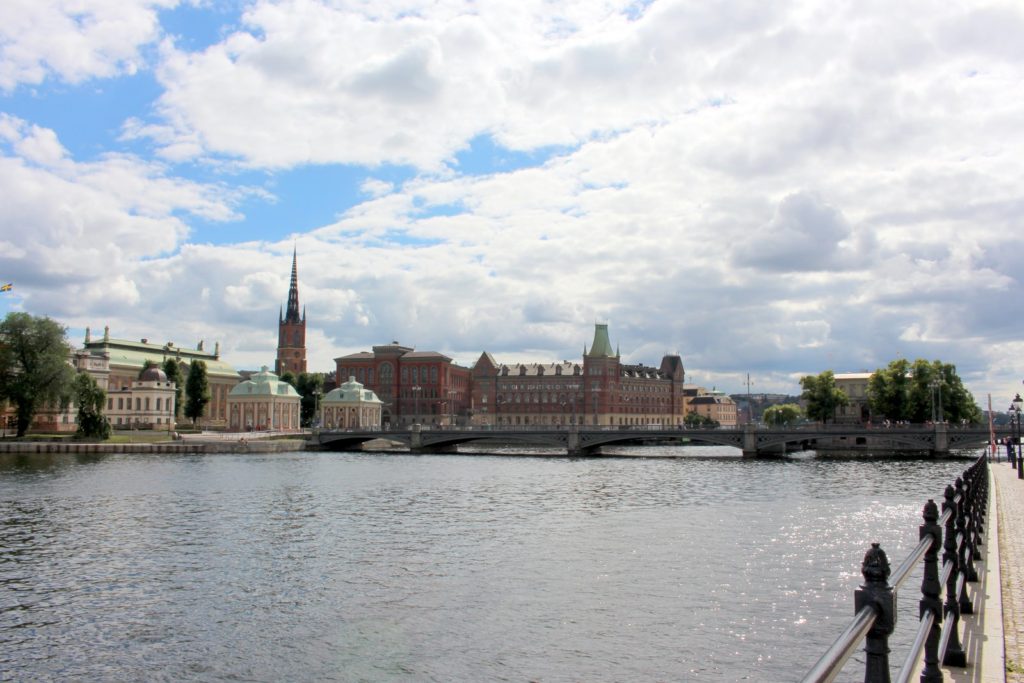 Vasa Museum
This place is a real treat – built around a huge old war ship which was destined to sink back in 1628.
The king at the time insisted that a double row of canons be built along each side, despite engineers' pleas that it would never hold up. Within twenty minutes of the ship setting sail, it had capsized taking crew with her.
The ship sat preserved under the water in Stockholm's harbour for over three hundred years. By 1961 Stockholm had the right combination of skills and post-WWII enthusiasm to raise Vasa to the surface, and because the water is low in salt here, the ship had hardly deteriorated (within reason, of course).
As such, you can walk around her now, and touch a little (or a large) bit of intriguing history. It really is very cool, and this attraction is listed in many top 10 lists of the best museums to visit in the world. Find out more here.
The ABBA museum
Just up the road from the Vasa Museum is a place not just dedicated to one of the world's most famous pop groups, but to the evolution of modern music too: the Abba Museum.
It's worth walking here from the Vasa Museum because this area of Stockholm (on the island of Djurgården) is filled with pretty parks and waterways, so the entire experience is just lovely!
Inside the glittery world of the ABBA museum, you'll discover fun disco and music rooms featuring memorabilia and hits from different eras over the past 80 years or so. If music is your thing, and/or if you're a child of the 60s, 70s, 80s, 90s, in particular you'll probably (secretly) love this place.
Top tip: Visit late in the afternoon, because there's a nice bar and restaurant attached to it, and it's a feel-good excursion so you're likely to want to take that energy into a night out in Stockholm…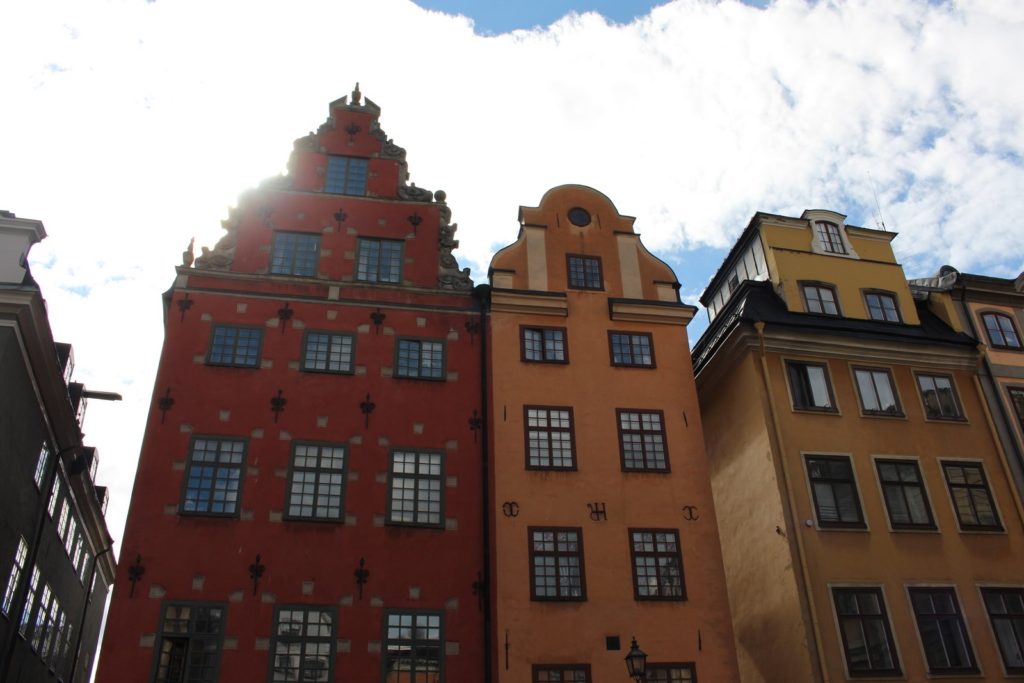 By boat
One of the city's charms is that everywhere you look there are mesmerizing bodies of water, so we didn't want to leave without taking in the views from this perspective.
In one day we enjoyed two delightful options. This included a quick trip out to the archipelago to the Fjäderholmarna islands (a mere few of the area's thousands of pristine islands). Also a more localised tour (linked with the hop-on-hop-off coach tour) which presented views of the Old Town (Gamla Stan), Nordic Museum and Vasa Museum, Gröna Lund (Stockholm's amusement park that's lit up the waterfront since 1883) and all of the city's steeples and colourful buildings in a way that's impossible to experience on land.
Photography museum (Fotografiska)
We found this creative oasis was most easily accessible via one of the local boat hop-on-hop-off tours, when you can step off your ride and walk right in.
I'm a fan of photography (even over art) and found the exhibits at Fotografiska beautifully presented and engaging.
My favourites (exhibiting in 2016) were the stunning portraits of famous Swedish actress Greta Garbot from the earlier part of last century, and Bryan Adams' showcase, 'Exposed'. Yes, the Canadian singer-turned-photographer (I had no idea!) is actually wonderfully talented and his exhibition includes candid celebrity shots as well as thoughtful images of young injured returned-soldiers.
Top tip: Make your way to the top of the museum to its large café, and for the price of a cup of tea, you can indulge in amazing views of the city and waterways.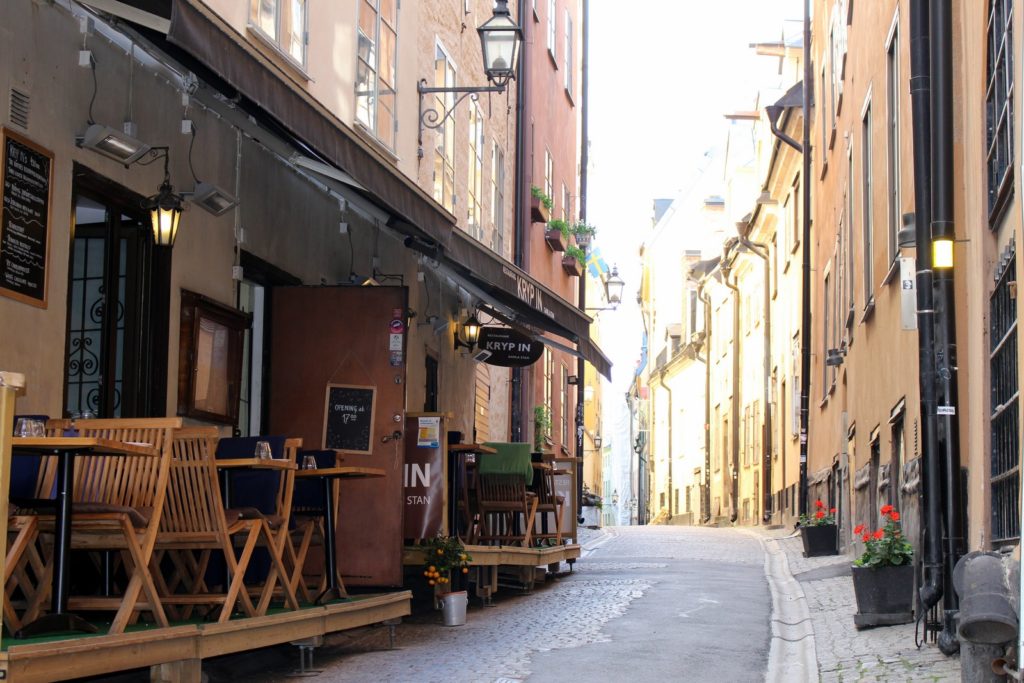 Old town (Gamla Stan)
Gamla Stan is a large, wonderfully preserved old city center, and one of the most popular medieval spaces in Europe.
Ideal for exploring on foot, it is a photographer's dream brimming with narrow alleyways, old churches, cobbled streets, grand central squares and tall, brightly coloured buildings that seem untouched by time (this region hasn't seen war in over 200 years, so the city is in pretty good shape).
The Nobel Museum which presents information on the Nobel Prize, Nobel laureates from 1901 to present, and the life of the founder of the prize, Alfred Nobel, is situated in the heart of the area.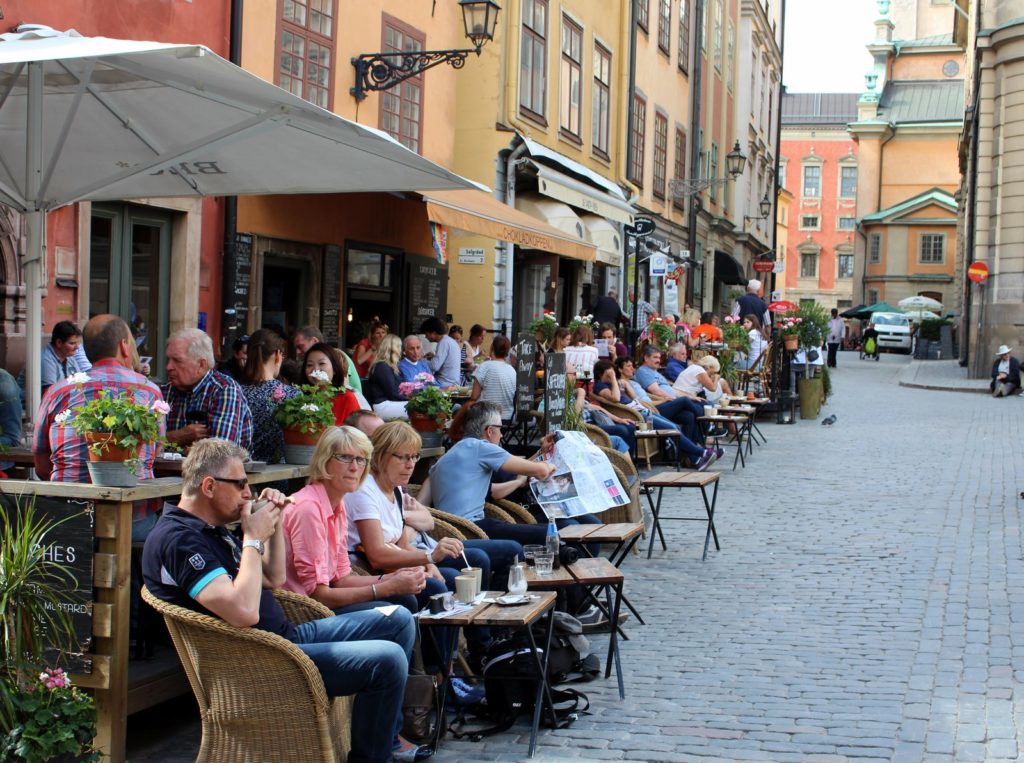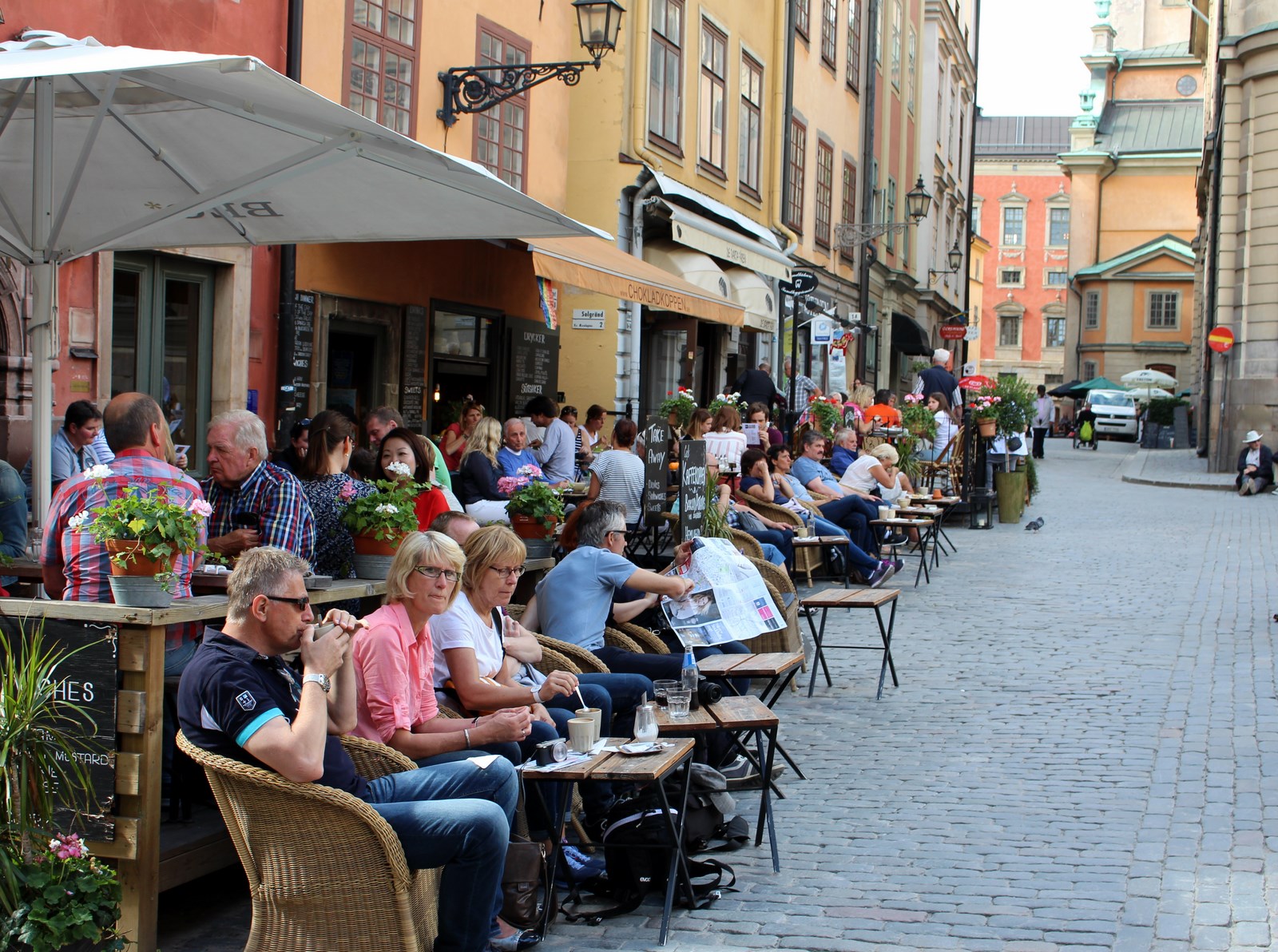 The Old Town is also a good spot to top up on any gifts or souvenirs – there's plenty of stores targeting visitors.
Alternatively, you might simply choose to enjoy a fika (coffee and cake break), or a treat from one of the specialty ice-cream stores producing very large, freshly-made waffle cones that smelled mouth-wateringly good. My favourite!
Top tip: read our special foodie-insider's guide on the best bars, restaurants and cafes to visit and chill out in Stockholm.
Stockholm pass
We actually utilised the Stockholm Pass to access every one of these experiences, and with loads more on offer (including longer boat trips and a whole host of excellent museums and attractions) this is definitely worth considering if you have time and the inclination to take in as much as you possibly can.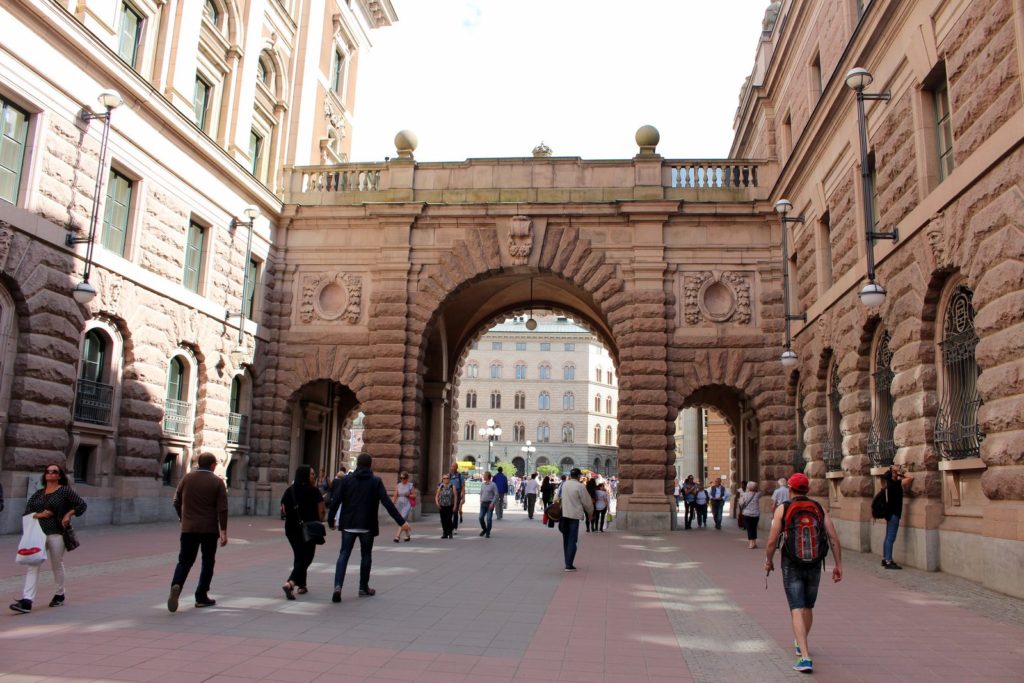 ~
Do you have tips or questions? Let us know in the comments.