Located less than two hours from Sydney is the Blue Mountains, a stunning World-Heritage listed region attracting millions of visitors each year. Not only is it a firm favourite with international visitors but it's a popular weekend retreat for local Aussie travellers.
With spectacular natural attractions, sights and a relaxed atmosphere – the Blue Mountains is a breath of fresh air after being consumed by Sydney's hustle bustle lifestyle. Recently I was fortunate to escape to the Mountains for a weekend full of adventure and nature gazing.
Here are my top highlights and recommended things to experience in the Blue Mountains:
Three Sisters
One of the most famous landmarks in the Blue Mountains is the Three Sisters, an unusual rock formation towering high above the Jamison Valley. Standing over 900 metres tall, the Three Sisters is a spectacular sight and offers some beautiful and intense walking tracks. There is one trail 'The Giant Stairway' that takes you up close to the Three Sisters and then down to the valley floor via more than 800 steps. Learn from my mistake – be prepared and go early in the day to avoid missing out of the Scenic Railway that takes you back to the top, otherwise it's a long thigh-burning climb.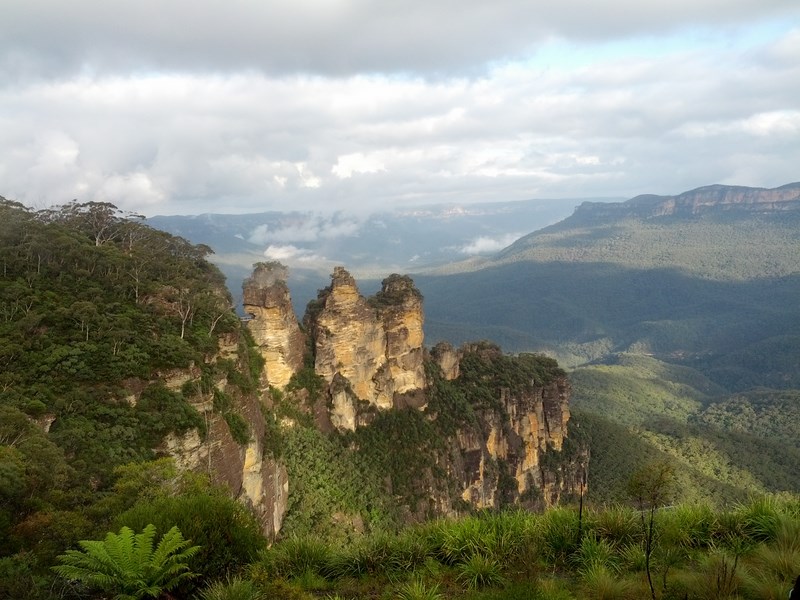 Jenolan Caves
Now this will take your breath away. The Jenolan Caves is renowned for its spectacular limestone cave formations. Dating back to at least 340 million years, the Jenolan Caves is the world's oldest known open cave system. Fascinating thing is the cave network is so vast – it has over 40kms of multi-level passages and it's still undergoing active exploration today. Over 250,000 tourists visit each year to get a glimpse at the cave's magnificent limestone formations and underground rivers. There are a number of guided tours running day or night and they even have ghost tours and adventure caving for those thrill-seekers.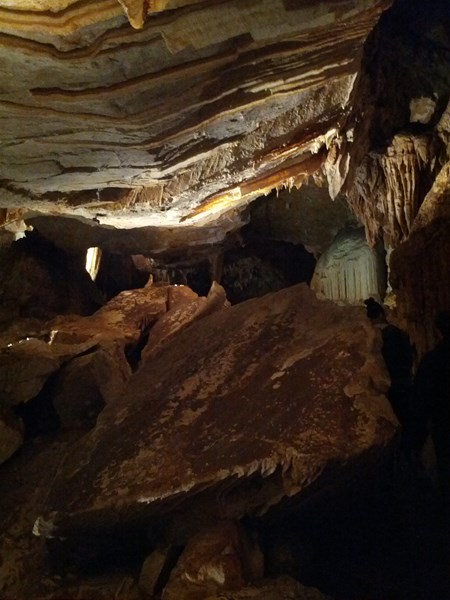 Wentworth Falls
A great spot for outdoor exploring and waterfall chasing is Wentworth Falls. Suitable for all fitness levels, one of my favourite walking tacks is Fletchers Lookout– this easy graded track takes around an hour to complete (including return) and offers spanning views of Mount Solitary, Kings Tableland and Jamison Valley. During this walk you'll comes across a lovely spot at the top of Wentworth Falls called Queen's Cascade Falls. It's a perfect scenic area to rest, take some photos and soak up the calming sounds of the rainforest and cascading water.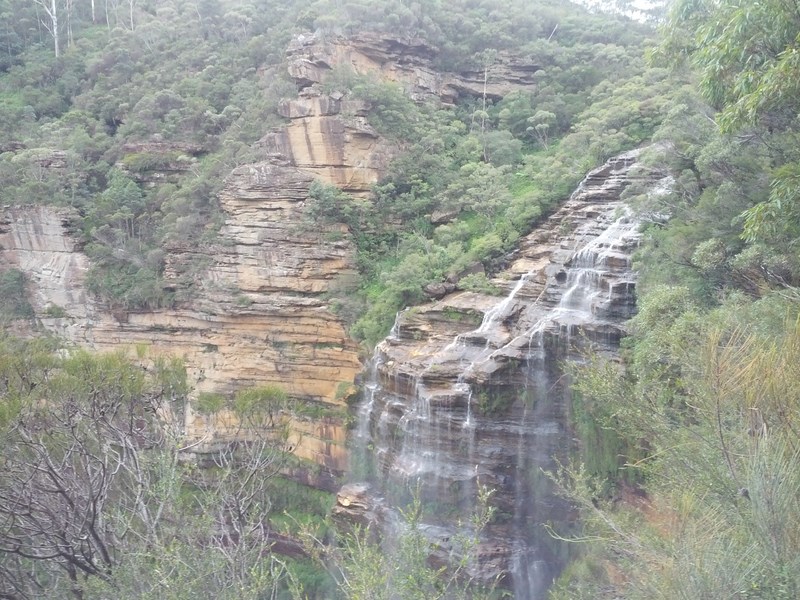 Yellow Deli, Katoomba
For a dining experience that makes you feel like you're on the set of The Hobbit is the Yellow Deli. This venue is perfect for a winter's lunch serving up hearty soups, burgers, sandwiches, herbal teas and delectable desserts. Inside its extremely cosy decorated with log-carved booths, a stone fireplace, hanging vines and dim lighting. It's definitely a quirky place packed with diners. Overall my experience was good – the food was delicious and affordable however only downside was the service. It was a little slow but at the same point it was nice not to feel rushed as it was so cosy and relaxed inside.
Only thing to be aware of before visiting is to understand that the Yellow Deli is a religiously run venue.  At the time I didn't even realise it until doing research afterwards. I suppose my ignorance illustrates that it's not in your face. If you can get past the religious factor then it's a pretty cool spot to eat in the Blue Mountains.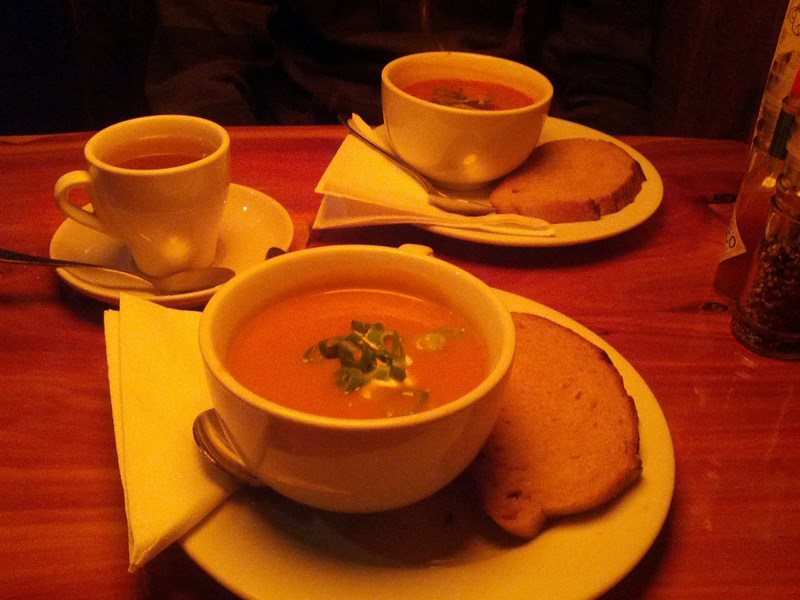 Have you visited the Blue Mountains? Let us know your favourite attractions?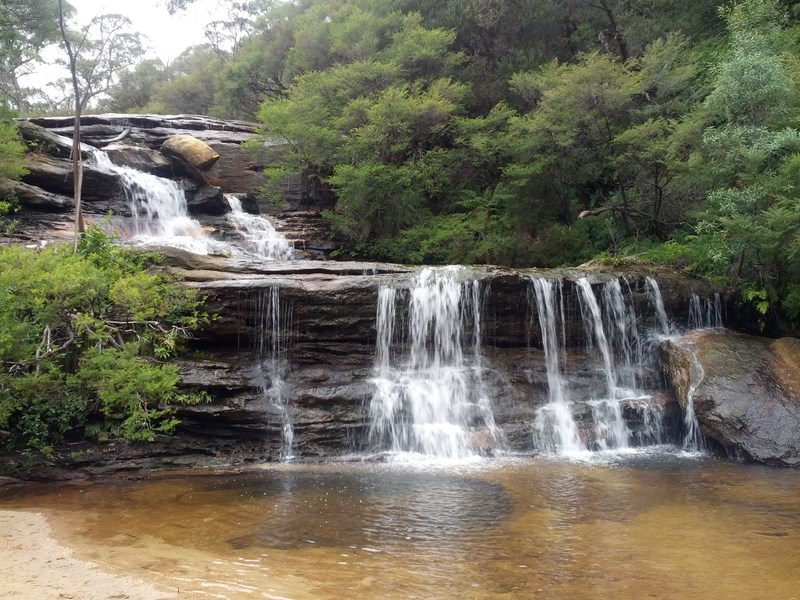 About the author
Danielle Muller (@stuffitgotravel) is a Sydney-based travel blogger and communications professional. Follow her travel adventures, stories and recommendations at www.stuffitgotravelling.com.