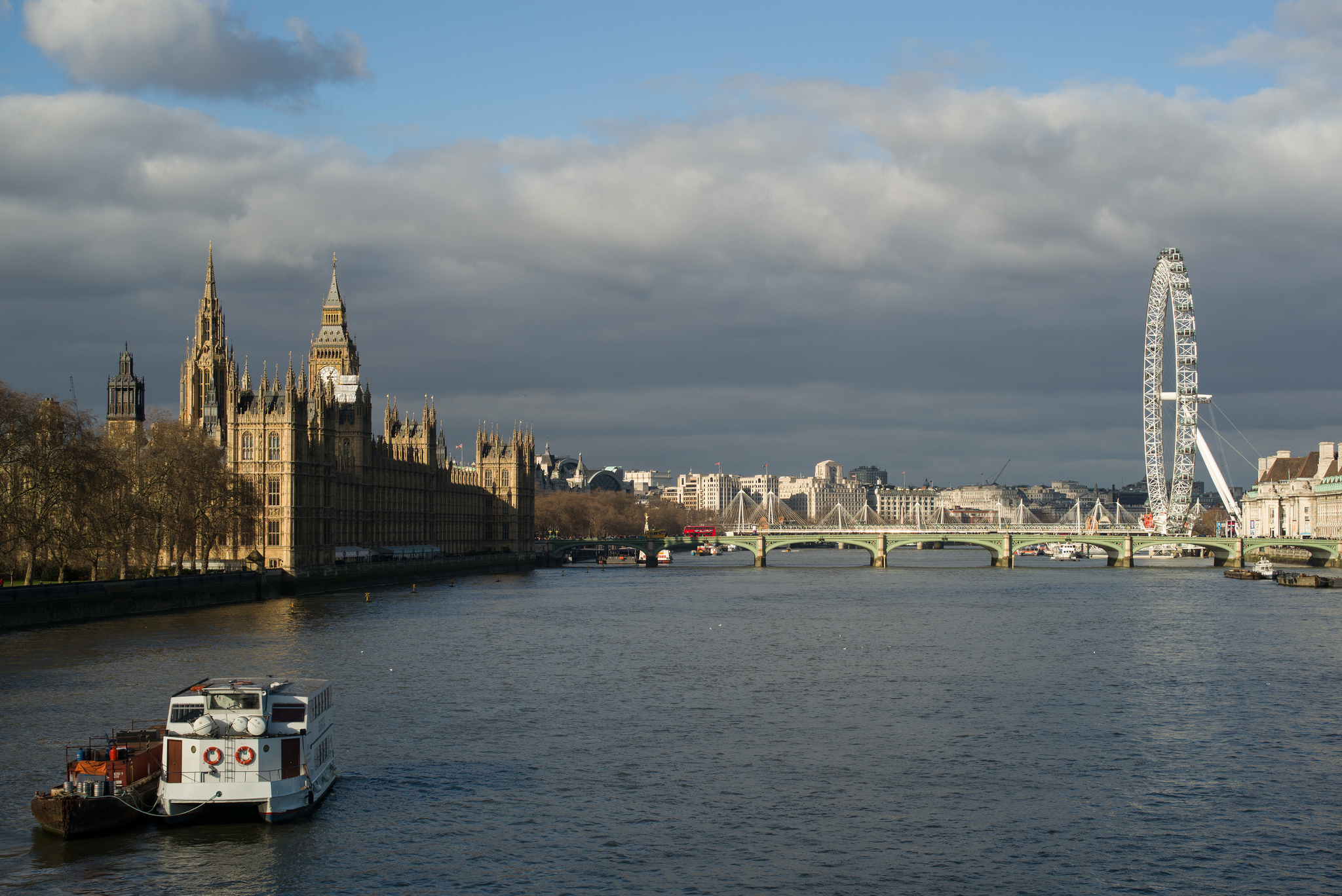 Monday morning and I am in need of inspiration (and motivation) so decided yet again to embark on a quest to find the 'perfect' external workplace. The bonus of freelance life means that I can set up anywhere I choose. In London, the prerequisites include:
1. Coffee
2. Free internet (WiFi), and preferably a power outlet to keep my laptop charged
3. A nice atmosphere (water view ideally, although not quite discovered yet) and/or decent soundtrack
4. Coffee.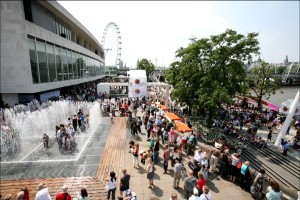 I realise from a simple web search that there are many other freelancers and students out there in the same boat as I, and it was with their help that I found today's spot overlooking The Thames, Golden Jubilee Bridges and Embankment Pier across the river – The Southbank Centre.
Presently I sip on a much-needed and rather delicious latte, pondering the energetic surrounds (and stalking two girls who are utilising the power supply… their table is mine when they eventually depart…). The day outside is grey although the sun is doing its best to poke through the clouds. It's easy to find The Southbank Centre from busy Waterloo Station – just follow signs outside towards The London Eye, Festival Pier, Royal Festival Hall or Southbank then walk with the crowds towards the Eye and water. Even I can't get lost, and the Southbank area itself is lovely – alive with visitors, playgrounds, entertainment, restaurants, art, music, and shops overlooking the water.
The Southbank Centre is the ideal place to base because 'Level 2' (where I'm sitting in the cafeteria) boasts a quintessentially 'London city' view. Although it is a little noisy, it is comforting sound – people chatting, working and being productive with their day.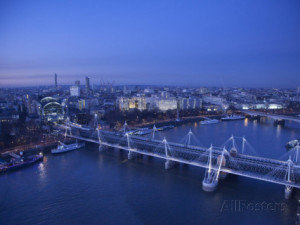 I've found London to be very accommodating when it comes to free WiFi. Many pubs and cafes offer the service – just check for signs or with staff.
McDonalds and Starbucks are pretty good options for reliable internet of course; and this morning I found a handy 'free London WiFi' locations map via The Londonist.
I've got my eye on a couple of other places to try this week too. Apparently there is a gorgeous spot called '5th View' which is above Waterstones book store between Piccadilly and Green Park, and another closer to home, Cafe Brera on the water at Canary Wharf.
Waterloo, originally a location of interest to Cooper and I for a very important reason – the opening scenes of The Bourne Ultimatum were filmed here – but now as we follow in Matt Damon's footsteps (thankfully not being chased by the CIA… that I know of…) we enjoy the area for so many reasons. It's a perfect spot to begin a day of exploring in London because from Waterloo (and Southbank precinct) you can not only link to many key bus or train routes, but you can explore much of the city by foot, indulging in breathtaking, historical 360-degree London scenes, passing by destinations like Tate Modern and the new Shakespeare's Globe.
The area where I'm working this morning has been developed to its present state since around 1951, when the Festival of Britain was held here to celebrate recovery from World War II. It seems to me that – as the girl with a strong Spanish accent practices English beside me, recent graduates wearing black and fuchsia academic gowns have their photos taken by the river outside, other artists tap away on their computers, locals and tourists alike line up for lunch, and the gaggle of Japanese teens wearing insanely high heels for this time of day stroll past me – the precinct maintains that same free, happy, vibrant energy today. A perfect WiFi spot to work, watch, wander.
On my way into town today it occurred to me that I can hardly believe I know my way around a city like this. Usually one to be timid with directions, and ever nervous about losing my way in unfamiliar territories, I can navigate the city with ease and comfort now, and it's dawned on me that I have unexpectedly fallen in love with this place. Our time in Bayswater wasn't pleasurable, and the energy was unwelcoming. However, nearly a year on and we've well and truly settled, having discovered the true homely beauty of England. I gaze around lovingly at all the old buildings, and I listen with an amused smile at the various accents passing me by, 'innit'.
While I was travelling around the area today by foot and on the bus, I noticed a couple of views that I've never really taken in before (possibly I was on the underground and simply had not been by the vantage points previously) – stop on Waterloo Bridge and Westminster Bridge – these sit on either side of The Southbank Centre, with the aforementioned Jubilee Bridge in between. The city views from these angles are just divine, and a wide angle lens might even squeeze sites like The London Eye, Big Ben, and a number of other famous landmarks into one photo! Now I understand that Wordsworth wasn't being overly dramatic in his poetry, but was merely pondering and honestly describing this beautiful city as he saw it one morning in 1802.
Earth hath not anything to show more fair:
Dull would he be of soul who could pass by
A sight so touching in its majesty:
This City now doth, like a garment, wear
The beauty of the morning; silent, bare,
Ships, towers, domes, theatres and temples lie
Open unto the fields, and to the sky;
All bright and glittering in the smokeless air.
Never did sun more beautifully steep
In his first splendor, valley, rock, or hill;
Ne'er saw I, never felt, a calm so deep!
The river glideth at his own sweet will:
Dear God! The very houses seem asleep;
And all that mighty heart is lying still!
(Composed Upon Westminster Bridge by William Wordsworth).
Feature image by Steve Harris, Flickr creative commons