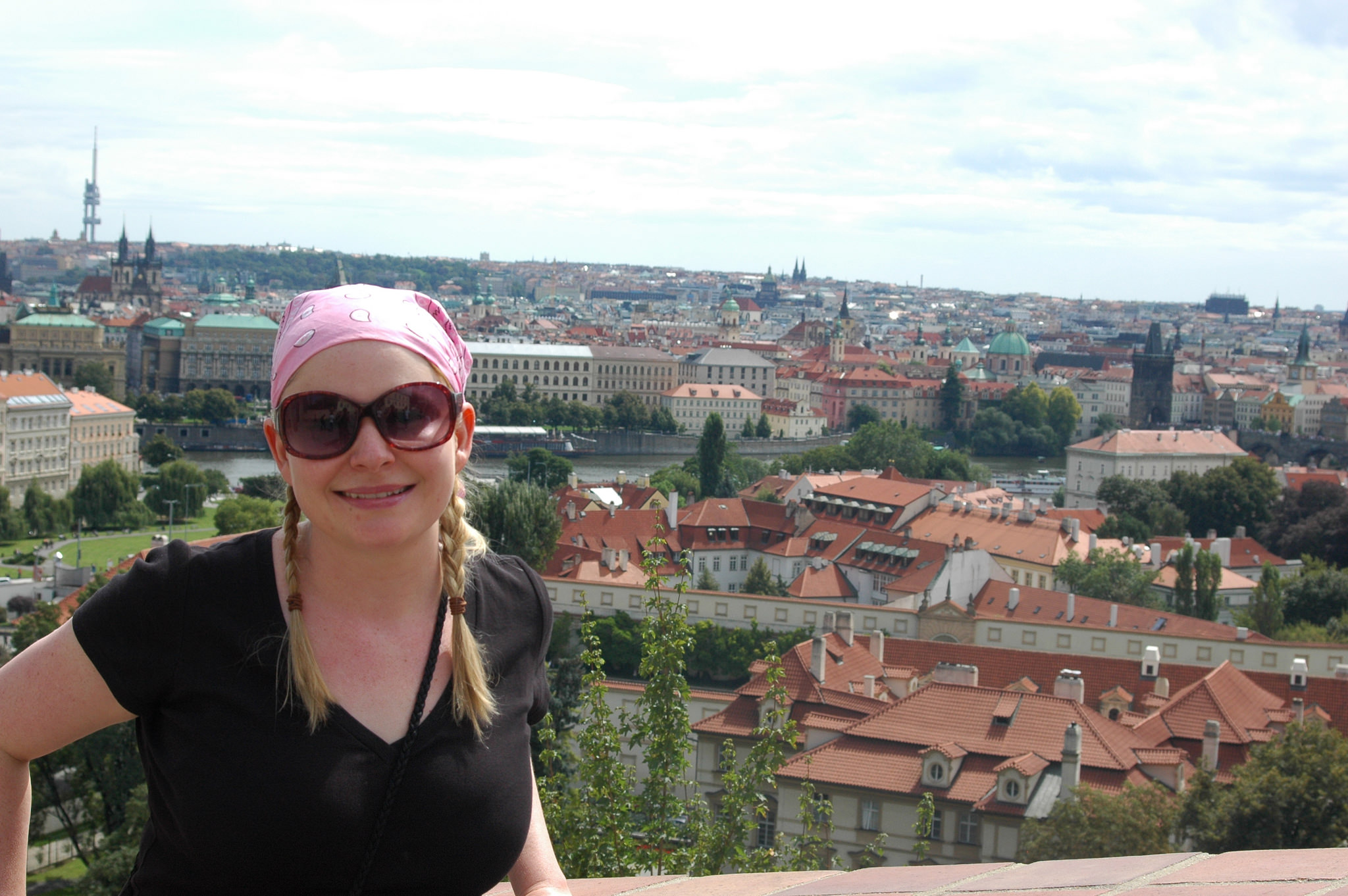 Spanked by a witch in Dresden; Pouring a pint in Prague.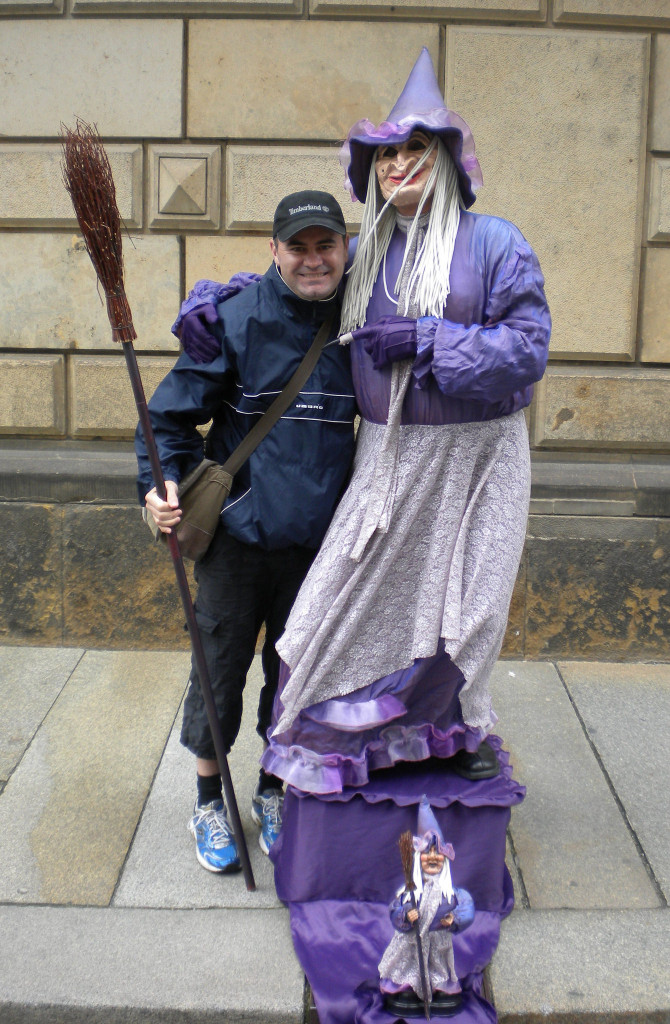 Who was spanked by a witch in Dresden? It could only happen while travelling in Prague and Dresden…
We were up, packed and served breakfast by 8am yesterday, 'day 5' of our great Expat Explore 26-day Europe adventure. After saying a final goodbye to the baby bunnies who reside at the Plus Berlin hostel/hotel we were on the road again, this time headed for the small German city of Dresden, then to Prague (exciting!).
Dresden (Germany) is only a couple of hours drive from Berlin and proved to be a truly beautiful little place. Evidently it was bombed heavily (and quite controversially) right near the end of WWII. Consequently most of the city has been rebuilt or restored, but charred stones and remnants on buildings still evidence signs of this sad period.
The main city square is a bustling cafe and pub type precinct, set amongst gorgeous old buildings and cathedrals. There's a river that runs through the centre and several pretty bridges linking across it. Many street performers and characters line the area, and we encountered a rather amusing witch who was dancing with a 'mini' doll version of herself (creepy).
My lovely fiance, Cooper, dropped by to say hello (so I could take a photo) and was promptly poked and spanked with her broomstick, much to the hilarity of the crowd watching! A gorgeous stop if you're ever in the neighbourhood, although I'm not sure about the 'Erotic Car Wash' that I saw a sign for on the way into the town centre – sounds more like something you'd expect in Japan, not Germany, but then again…
By around 5.30pm we had finally arrived in Prague (Czech Republic), most of us first-time visitors so eagerly craning our necks around each corner of the bus trying to spot the beautiful landscapes that this city is renowned for. We were excited to see that the bus pulled up outside a very nice little Ibis Hotel (Hotel Ibis Praha Mala Strana) which has turned out to be fantastic accommodation – contemporary, clean, well appointed and located right near public transport and a shopping centre with supermarket (critical for supplies when you're travelling on a budget).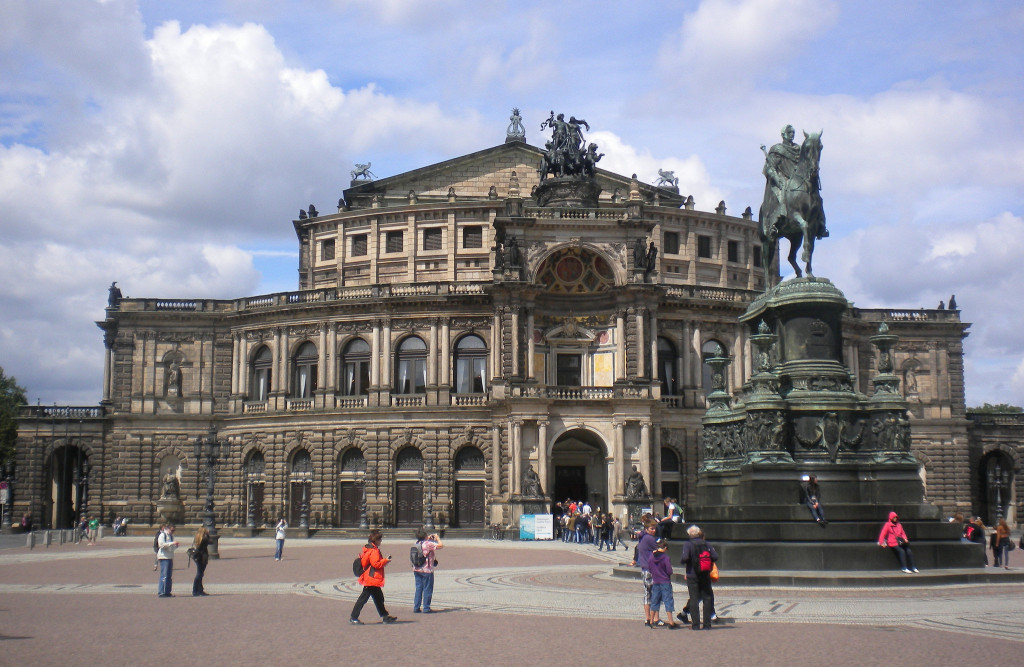 During the evening Expat Explore guide, Ali, took us into the main section of Prague's centre. The clouds had finally cleared and the late afternoon setting sun cast a glorious light over the enchanting city which is famous for its beauty as well as probably the most peaceful revolution in history – aka The Velvet Revolution (1989) which saw the overthrow of the communist government that had ruled since the end of WWII. We explored the Old Town, across famous Charles Bridge, down into the 'new town' and stopped at 8pm with another several thousand people to watch the famous Old Town Hall Tower & Astronomical Clock's chiming performance.
Prague's popular music, culture and beer venues beckoned on Wednesday night too, and the group divided to play at various notable venues around town including the fabulous Beer Factory where customers can pour their own beers at each booth, and for only the equivalent of about €2 per pint; Karlovy Lazne, the biggest music club in Europe – five levels high, the simply fabulous Agharta Jazz Centrum, and Bily Konicek Restaurant (located in a stunning 12th century medieval cellar, one of the oldest houses on the Old Town Square and popular for its awesome jazz shows 7 nights a week).
Today on our 'free day' most of us had our sights set on Prague Castle, one of the largest castles in the world (the largest according to the Guinness Book of Records). The stunning structure dates back to the 9th century and was expanded several times until second half of the 18th century.
The castle itself also houses a complex of sights including the St. Vitus Cathedral and the St. George's Basilica. We wandered around the area for the morning before heading back towards the Old Town on foot. Prague is actually quite easy to navigate on foot, but if you do get tired (as we did) the public transport system is very efficient, inexpensive and easy to navigate.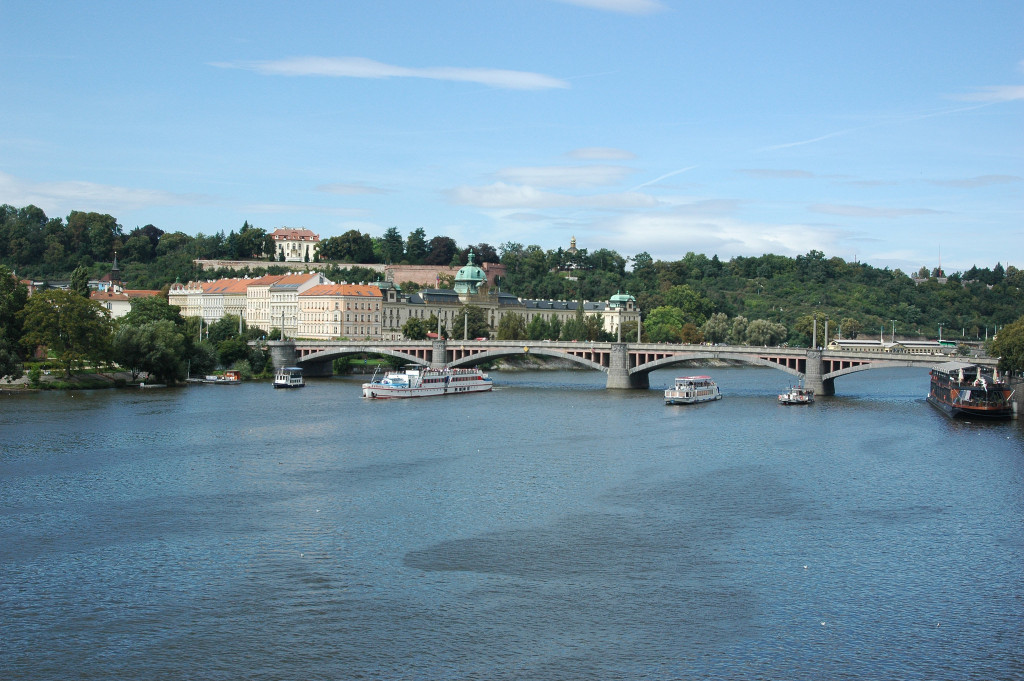 Another 'must' in Prague – pay the mere fee of CZK Kč70 and walk up the tower above Charles Bridge. This idea came as a suggestion to us during our walking tour of the city, and at first we thought the experience was only a small level set above the city in a tower room that had been decorated with old Royal attire and furniture… until we discovered more stairs leading up to an outdoor area – glorious in the sunshine and worthwhile for the photo opportunities alone.
Evidently the city is stunning, and the people although a little reserved have been (in our experience) friendly and helpful. I was assisted in my first foreign beauty related transaction (try explaining that you need blonde hair toner to someone who doesn't speak English – we were successful though!); and on a totally frivolous note, we added to our TGI Fridays tally now having dined in Prague (actually it was one of the nicer of our dining experiences compared with those at TGIs in Tokyo, New York and London… where will be next? ;-)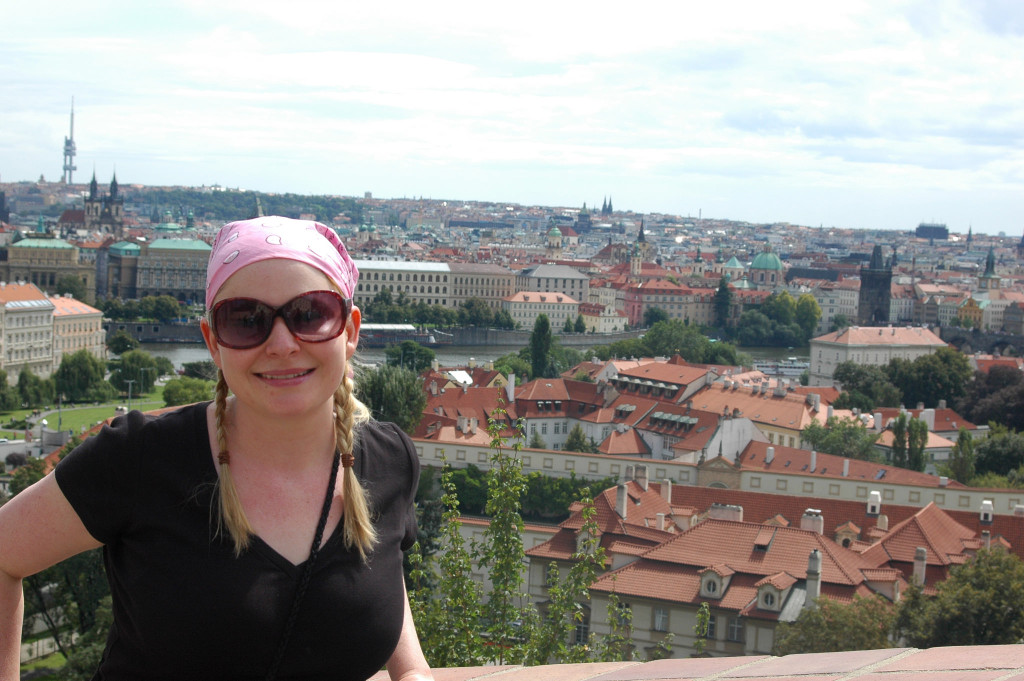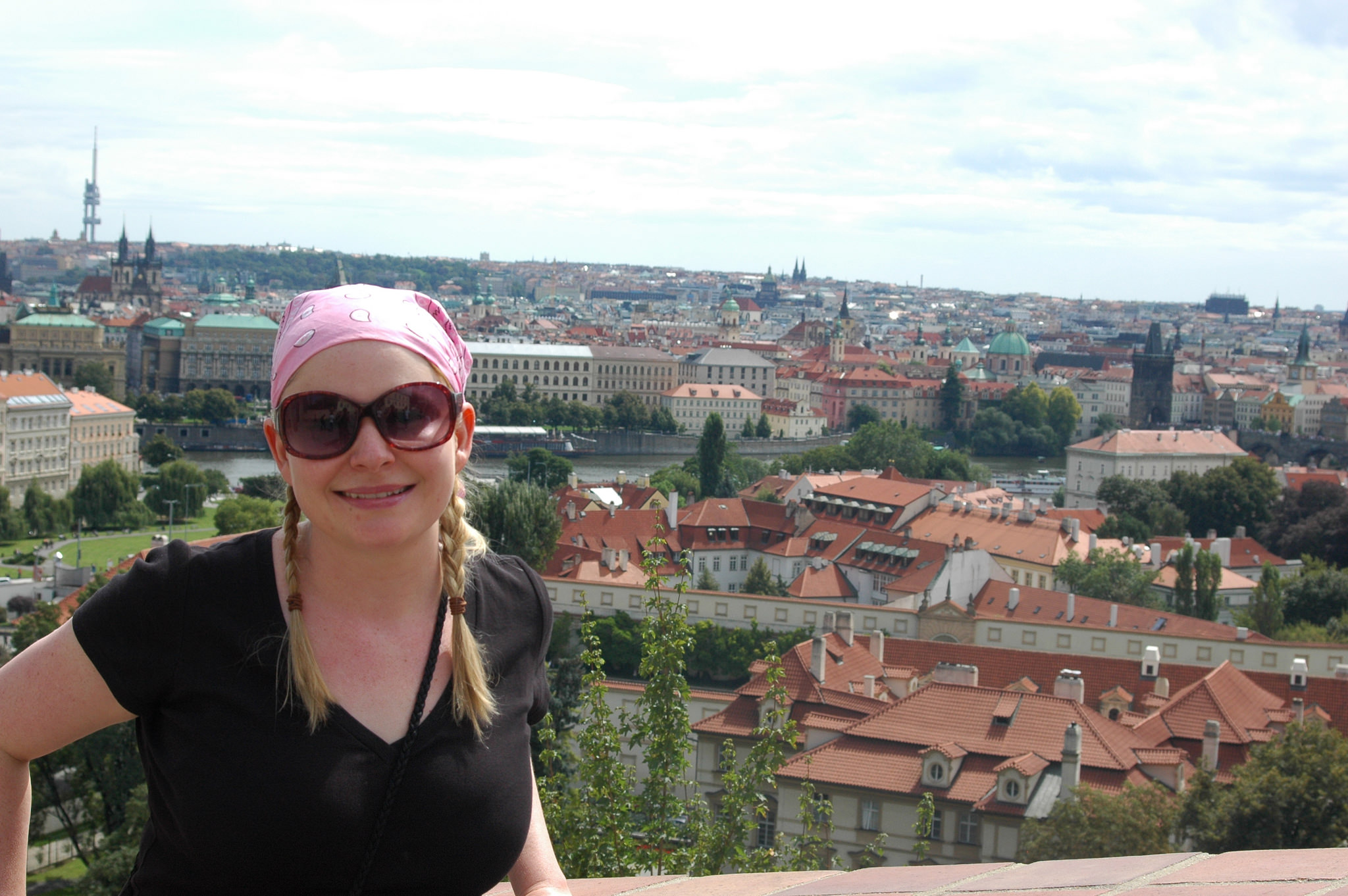 So far this trip has been brilliant and has included the right mix of adventure, information, history and even 'free time' to do as we please. The accommodation and food has been great too – honestly couldn't have asked for anything to be done better up until this point. We're very lucky that Expat Explore introduced this new 26-day trip for the first time in 2011. The best part? We still have three weeks to go!
Tour guide Ali tip: a few words to remember for use in Prague…
prosim (pronounced pro-seem) = please
deukuji (dyek-oo-yee) = thank you
dobrý den (dob-ree den) = hello
pivo (peevo) = beer
By Sarah Blinco | View our travel galleries on Flickr