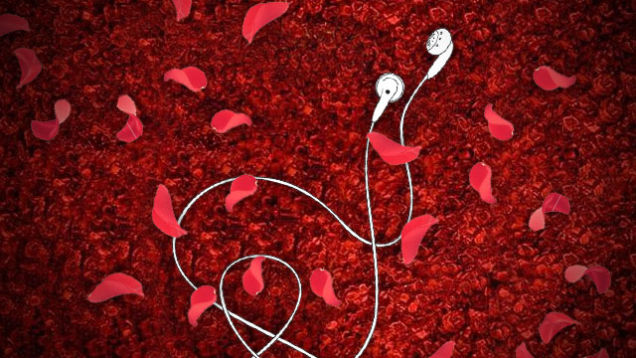 Has a song ever inspired you to travel? Or alternatively, do you relate a particular track (or even album) to a travel experience? I remember on my first big trip ever when my brother and I headed over to North America and Canada, I had a really good listen to Savage Garden's Affirmation as we journeyed across British Columbia on board the SkyTrain. The beautiful anthems behind some of the tracks on the album formed a soundtrack which set the scene for me: stunning snow-capped mountains reaching into rainy skies, vast woods broken into parts by deep, eerie lakes, and a spectacular evolving landscape of green, aqua and earthy tones which rolls beyond Vancouver's city limits. It sticks in my mind and is often something I call upon when reflecting on my most memorable travel experiences; and of course, any time I hear that music I'm transported back to the SkyTrain within a drizzly yet sublime space in time. Music and travel – such a special combination.
A few years ago too, Cooper and I were sitting in a bar in Barcelona – ironically, an Aussie-themed establishment called Hogans. As we ordered tapas and gazed happily upon Las Ramblas in the centre of a wonderful city we've come to love, we heard Olly Murs' Troublemaker for the first time. We liked it instantly, but aside from generally enjoying the song's fun melody, it was from then on always associated with an adventure en España.
Music and travel – is it just me?
These are a mere two of my examples, so it's unsurprising that I was intrigued when travel website, Wotif, sent me survey results to consider which touched upon other travellers' emotive music and travel experiences. They found that while only 39 per cent of participants surveyed said a song had actually inspired them to make real plans to travel, 77 per cent said that emotions brought about by music do generate a desire to get out into the world. Interestingly the tops songs with this impact included Leaving On a Jet Plane (Jen Denver), New York, New York (Frank Sinatra), On the Road Again (Willie Nelson) and another ode to NYC which yes, often makes me feel like catching a flight to JFK, Empire State of Mind (Jay-Z and Alicia Keys).
The survey also found that particular cities or destinations most pined for following musical triggers are New York, Australia, California, America and Paris.
Indeed, 54 per cent of survey participants said they associate a particular song with a holiday memory and 99 per cent of respondents said this was a good thing, that is, a nice memory association to keep hold of.
It seems most travellers associate songs with either an epic road trip or adventure (25 per cent), partying the night away (22 per cent – we've all done it!), ticking something off the 'bucket list' (13 per cent) or finding love (7 per cent).
What's your story? Drop us a line in the comments below with a song, artist or album which either inspires you to travel or reminds you of a wonderful adventure. 
-Sarah x