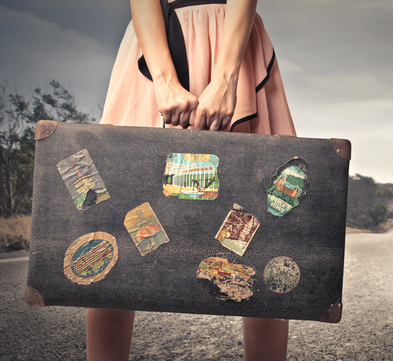 Scared of change? No worries – look at change like planning a trip, and the process becomes a whole lot easier to take (and much more fun)!
Taking a step in the opposite direction, whether that be career, relationships or life in general can often feel like a difficult thing but it really doesn't have to be and we can learn a lot about the similarities between planning a trip to changing the direction of our life.
The first thing, and perhaps the easiest thing to do (for most people) is to decide where to go and this is where the fun starts…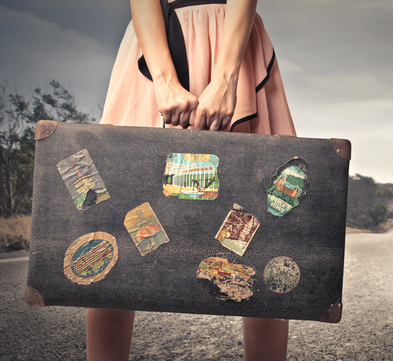 Ten steps to making amazing, memorable and achievable change in your life
How are you going to get there? There are many ways to achieve the same objective, for example – if you want more money you have two options – earn more or spend less, which one works for you ?
Who are you going to take with you? Sadly not everyone will make the trip with you, they may have other destinations they want to visit and that is ok – it is their passport and they can get it stamped anywhere they want to. On the flip side, you will meet some wonderful people in the new place you get to, so bid your buddy farewell before you get to the gate.
What do you need to leave behind? When you are in busy work-mode, you don't take that with you on a trip and you don't take your schedule with you either. What behaviours and attitudes have you created in your current life that you don't want to pack to take with you for your change of direction? There are always costs for excess baggage!
What do you need to take with you? Optimistically you arrive at your destination determined to have a good time. Get your head space right for your transition. HOPE for the better will be the critical travel companion, anything else you can pick up at the lobby shop.
What are the minimum entry requirements? You wouldn't arrive at the airport to board a plane for far off destinations without checking to see if you need a visa to get into the country. Why would you expect to take a major change of direction and not consider what are some of the criteria for the new path you are taking. Does the new life require you to be fitter, healthier, more focused, less distracted? Work on those things before you go because if you haven't already started, chances are you will be turned around at the gate.
Do you need to learn a new language? Change the way you speak to yourself about change, doubt, fear, success and getting to where you need to go. Leave the should, can't and other restricting language behind.
Does the location fit with your needs? I don't sleep a lot, not a big fan of the heat and I like to be up late. A sleepy little hollow in a hot climate is not the best place for me to go for a holiday, I need activity till dawn and reasonable temperatures even cold temps. Is the change you are seeking going to give you what you need on a very basic level? If you don't enjoy high pace competition or a spotlight, don't take a new role that is going to constantly have you outside of your comfort zone. Every now and again is fine – but not every day, you will just burn out.
Is there a stop-over on the way? The longer the distance the greater number of stop-overs you need, the longer the trip time. Be realistic; don't expect to make huge changes in a short space of time without incremental transitions.
Is there a TAX? There is always a tax. There will be good things, things that you love that may not make it to the new you status – and that is ok, you never lose them you just don't focus on them as much anymore.
What are some of the things you want to see when you get there? You have to be clear about what you expect to see as a result of the 'new you' status. Be clear, very very clear because it is only with clarity that you can truly transition.
About the author
Cheryl Daley is an internationally-known writer, speaker, mentor and coach in change management, leadership, team dynamics and empowerment.