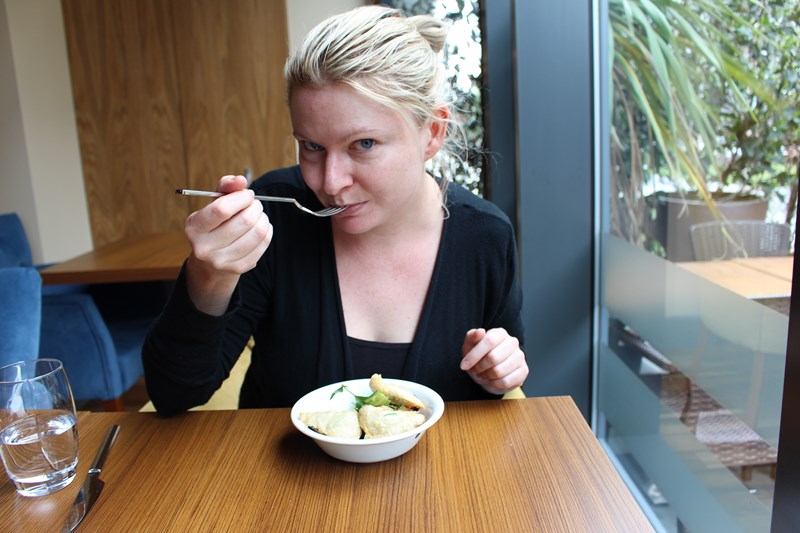 Unearthing a hidden food gem can be one of travel's most rewarding experiences, especially when it's not at a Michelin-star price. London is well known for its celebrity dining scene but the city is also home to plenty of gourmet delights without the hefty price tag.
Travel website Wotif.com's London-based team has unearthed some of London's best palate-pleasing eateries to suit any taste and all without breaking the bank, and they've shared with us here on TLL!
Hidden food gems of London
Fish & Chips
Recently voted the UK's best Independent Fish and Chip Restaurant at The National Fish & Chip Awards, Poppies Fish & Chips London is a winning London experience! Savour crispy, golden fish and chips whilst soaking up the uber-hip retro atmosphere. Keep an eye out for free live music at their Camden restaurant.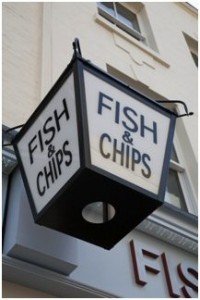 Afternoon Tea
Spoil yourself with afternoon tea fit for a…mad hatter! 'Tumble down the rabbit hole' and experience an afternoon tea with a difference at the Sanderson, in Soho. Named 'the hippest hotel in the world' by GQ Magazine, it's no wonder this 5-star hotel has put its own quirky twist on the quintessentially British tradition of afternoon tea with The Mad Hatter's Afternoon Tea. With prices from £38 per person, eccentrics can delight in whimsical treats like the 'strawberries and cream' home-made marshmallow mushrooms, a 'tick tock' Victoria sponge clock and 'Jelly Wonderland'.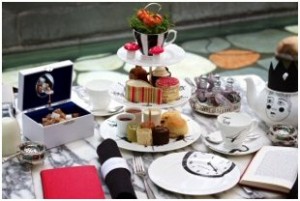 London Pub
Originally part of the Britannia Brewery, The Britannia in Kensington is an elegant pub oozing history and charm. Serving a delicious range of gastro pub fare, including one of the best burgers around, this rub-a-dub (Cockney rhyming slang for pub) is the perfect place to sit back and enjoy traditional food and good beer!
Cheap Eats
London's street food scene has really taken off in the past few years. Who would have thought that tucked away in the city's markets, food trucks and laneways was some of the most scrumptious food on offer – and at bargain prices!
If you're venturing to Borough Markets, be sure to go with a hearty appetite because Hobbs Meat Roast serves up a mouth watering pulled pork roll. Sweet, juicy and delicious; this is the perfect treat to accompany a day of shopping.
Whilst the delicious Yum Bun is moving store in early 2014, keep your eye out for the Yum Bus! Serving award winning Vietnamese buns, both carnivores and vegetarians can rejoice with a range of flavoursome fillings available!
If you're craving some delicious salty goodness be sure to stop by Brick Lane Beigel Bake, London's oldest and reportedly best bagel shop. Famous for their salt beef bagels, portions are generous and prices, surprisingly cheap. Open 24 hours, this one is a winner at any time of day.
Coffee
Aussie siblings Nick, Andrew and Laura empathised with the plight of travellers on the hunt for great coffee and opened Taylor Street Baristas to help satisfy caffeine needs with its coffee shops located across London. So start your day with some of the city's best coffee, paired with a vegemite and cheese English muffins – guaranteed to put a rose on every cheek and a smile on every face!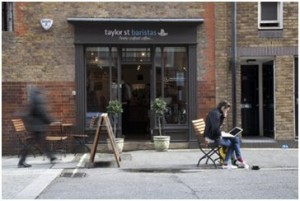 Café
Hidden down a side street opposite Liverpool Street Station, a neon 'Sex, Drugs & Bacon Rolls' sign heralds The Breakfast Club, Spitalfields. The menu is peppered with comfort food and Mexican flavours plus, for late risers, a 'Late, Late Breakfast' is available after 5pm. After you've polished off your delicious meal, tell the staff you're 'here to see The Mayor' and you will be escorted through to a concealed speakeasy style bar!
The Breakfast Club also has locations in Soho, Angel, Hoxton, Battersea Rise and will be opening a cafe in London Bridge in May (2014).
Food Tour
Google Maps certainly makes it easier to find the foodie hotspots ravenous locals are raving about, but a more enjoyable and hassle-free way to experience London on a plate is on a food tour with an expert! Let your Walk Eat Talk Eat guide lead you on a funny, gastronomic journey through various areas of London. Experience the Great and the Good: Best of British Tourand devour the nation's most famous foods or treat all of your senses to the vibrant Markets and Meanderings: Camden Tour. All of your food is included; you just need to bring a healthy appetite!
Do you have any London foodie tips to add? We'd love your advice or input – drop us a line in the comments below.