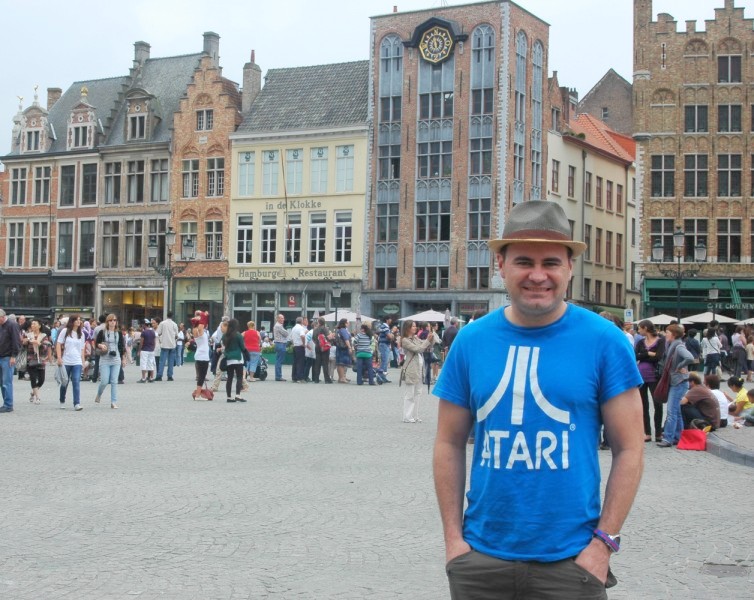 Just passed a weird large graveyard with loads of commemorative stones crammed in side by side, seemingly on a concrete base, in front of a shopping centre and placed by the busy highway we're on between Calais and Bruges (Belgium). Of course, this odd sight prompted me to make some on- the-road notes… As you may have guessed, we made it to the coach, on time even! A glass of bubbles awaited us on arrival to Canada Water this morning – a good start! We met Ali and Steve (our fab guide and coach driver) as the coach was loaded, and by 8am we had set off towards Dover.
I was excited to see the famous White Cliffs as we sailed off from the docks, although had to strategically manage my summer dress in the wind on the deck as I madly snapped some pics.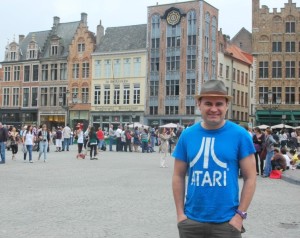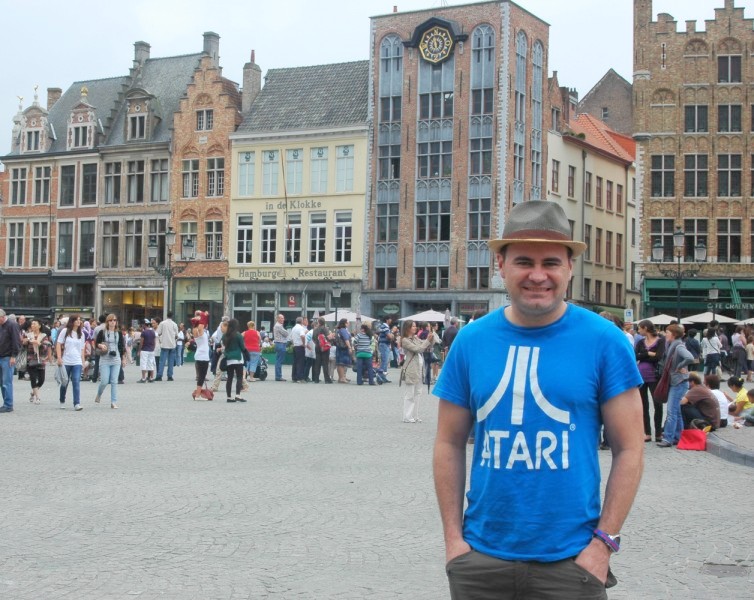 It is inspiring to gaze out through the coach window as we drive through new lands (new to me at least), spotting cute old French farm houses, French animals grazing, little local churches and cathedral steeples in the distance, street signs in a foreign language… and of course unusually, graveyards.
Even though the skies outside are turning rainy, I figure I am pretty lucky right now.
On that note, I fell asleep.
We hit the pretty (and busy) Medieval town of Bruges around 3.30pm, stopped for a quick wander, coffee and photos before moving on our way toward the Netherlands. The town centre comprises of many tall old colourful buildings, fountains, cafes with people spilling out of them into the streets, and tourists enjoying horse + buggy rides.
So far the coach ride has been fairly quiet. We've met Aussies (Queenslanders, we're everywhere), Brits, Kiwis, South Africans and Americans. There are a few who speak English as a second language too, so hopefully we'll get to know them over time – maybe learn a few new foreign phrases. This group is terrific in that it's varied in age and nationalities – it isn't all loud 25-year-old Aussies ;-)
Tour guide Ali tip: Water in most of Europe (on this tour anyway) is good to drink, so if on a budget just refill your water bottle. In fact, the water in Rome's fountains is quite pure! Perhaps buy bottled water in Barcelona though.
Also, Europe is lacking in public toilet facilities, so drop in to a coffee shop for a dirnk and hope for the best in using their toilets.
Follow us on: