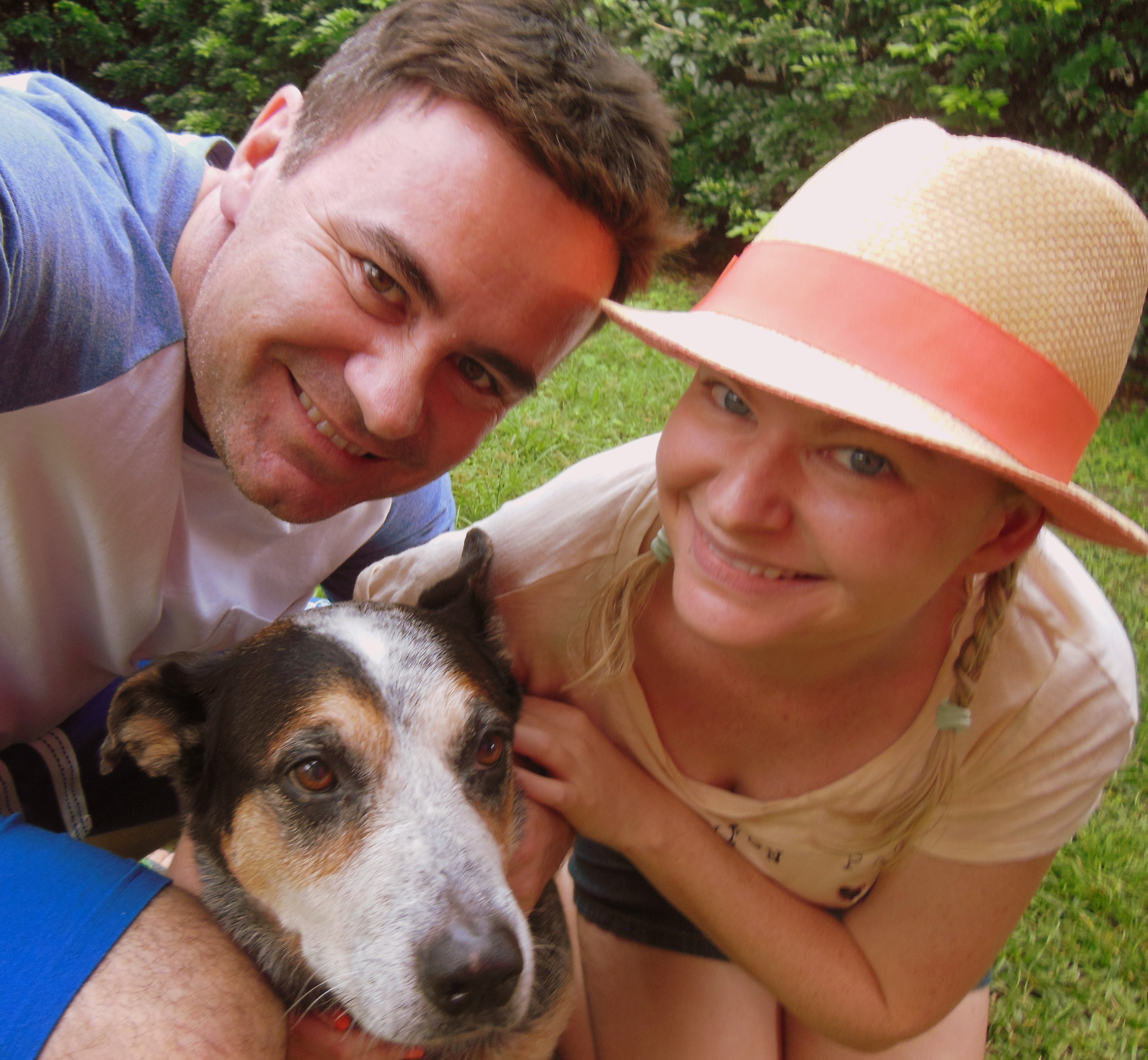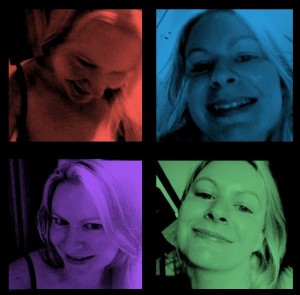 I've hit mid thirties, and I could either freak out about it or embrace it. I choose the latter. I believe age is a mindset, and I feel better now within myself than I ever have. I'm happy the way I am, unique as I may be in my views. Turning 35 to me is ok. It's just the beginning of a new chapter and adventure. If I can help anyone with that attitude, then that's awesome. I've had feedback this year that I've helped people. I have been called Ms. Blinco by the younger set I've been mentoring – yeah, that makes me feel a little old; being able to positively influence even just one person of any age by sharing a bit of encouragement and wisdom is worth it though.
Reflecting then with a positive spirit, here are some things I'm grateful for today. Can you relate? Happy Birthday to me (and fellow ANZAC Day babies) x
 35 Things I am grateful for at 35
Cooper – my gorg partner in crime of nearly 13 years.
Harry the cattle dog. Coolest dog ever.
Not being concerned about turning 35.
Travel – it's life changing; it's adventure and equals real living.
Meditation and mindfulness practice has changed my life. I can now manage stress and challenges so much better, and I'm much more focussed and passionate about my goals and ideas.
Being an 'ideas' person; it can be annoying at times, but I've grown to like this ever-churning mind of mine.
Being a dog person – dogs bring Cooper and I so much joy, and this passion continues to grow.
The pleasant surprises that come with discovering who my true and old friends are.
Being more at peace.
Understanding everything better than I did when I was 25!
The Internet – I love it and am able to facilitate my passion for creating media on a wider scale.
London – yes, you can fall in love with a place, and this city is it for me. My photographer mate, Cara Bendon, describes it as my "spiritual home", I think she may be right.
My interesting, generous family and extended family who are constantly doing kind things, as well as teaching me valuable lessons that I'll take with me always. And, my parents for giving me a good life, and instilling in me that "travel is the best education you can receive". I took it on board more later in life, but I think the mantra means even more to me because of that.
Greater spiritual awareness.
My new Canon EOS – it's a toy, and I love it!
Realising it's ok to never grow out of watching and adoring CW television shows (among other things); I never let go after Dawson's Creek, The OC, One Tree Hill… nup, bring it on, The Vampire Diaries, The Originals, Reign… 
Being less afraid to share my opinion.
I'm happy to have developed the view point where I look on things as opportunities rather than negatives.
I count myself fortunate that I've not lost any close loved ones at this point. I realise it's a part of life, but I'm still grateful to have all my important peeps around.
The opportunity to be a life long learner.
Webinars – I learn so many great things thanks to the good people who produce free training for everything from Yoga to social media. You should get into it if you haven't done so already!
Realising that we're never perfect, but that consistency and practice go a long way towards being the best you can be at whatever you love, be that writing, singing, cooking, parenting and so on.
I feel blessed to have the opportunity to continuously meet the cool people I meet, whether they stay in my life for a moment or much more; I more often than not can recognise now what people are sent to me for.
I'm grateful that I have life and career-based experience which enables me to help others in their pursuit of motivation, and better managing social media, media, PR and digital endeavours in their own businesses and life.
I have realised I really enjoy mentoring those younger than me, and have successfully inspired a number of students already this year. We take for granted how few mentors in life people encounter, and it really makes a difference to students under 23 especially; I know this from personal experience and I'm glad to be in a position to pay it forward.
I'm thankful for the courage I have to stand by my decisions and pursue what's right for me even though it may not be what society says I'm 'meant to be doing'. I'm grateful for the choice I understand is in my power in order to be happy each day.
I'm grateful Darren Hayes is still writing music and producing other media like podcasts to inspire his long time fans (*waves Darren* – one day, ONE day he will Tweet me; how exciting!).
I have awesome clients, bosses, ex-bosses, colleagues and former colleagues. I'm so lucky to have learned amazing insights and skills from people I've worked with and for.
I'm grateful for the supporters in my life; there are just a handful of you – you know who you are and I love you. As I grow older I do believe that you can only count your true friends on one hand. I think I'm lucky enough to count them on two, probably no more, but that's ok.
Travel blogging and blogging in general. What a joy and an opportunity.
My travel bucket list – I'm grateful for the destinations I'm about to receive.
Freedom. Thanks to the ANZACs and everyone else who fights (and has fought) to keep us safe. We really do not have any reason to whine about menial things – have you not looked on the news recently to see what hell some others are born into? I'm grateful to have been born in Australia (and proud to be an Aussie).
For vision boards and and the power of the written-down goal – how did I not get into this mindset earlier? Better late than never.
My brother Josh, he is fab and I love our in depth discussions on the paranormal!
For the nice comments you'll leave below ;-)
Thanks for reading, Sarah x
PS Have you joined our amazing VIP list yet? Check out the pink box at the top right of this page. It only takes 20 seconds to sign up and the benefits far outweigh the time it takes to submit your name and email.