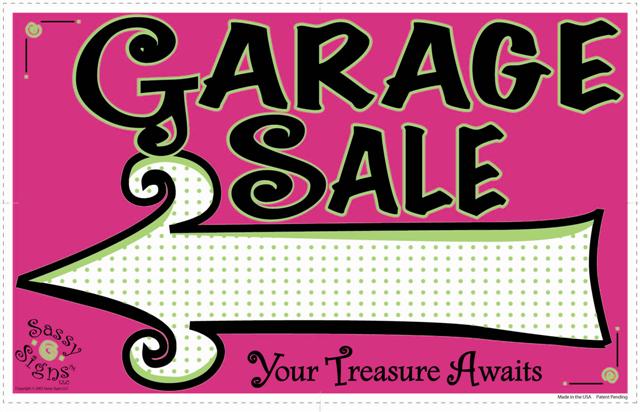 A garage sale isn't the likeliest of places to experience an epiphany, but upon reflection after a very hectic few hours, I realised I'd gained more than a few dollars out of the experience.
How we can learn from the humble garage sale
The trash and treasure thing is totally true! I couldn't believe the way people's eyes lit up on seeing some items that I had come to take for granted. Everything from bags to lamps and linen. "Someone's trash is someone else's treasure"; it's absolutely true, and a really good reason to never ever just throw something in the garbage. If it can be loved in a new home, then find it a new home.
Everyone wins when bartering. Our market society here isn't such that we barter for goods – generally, we simply pay what's on the price tag. I think it's human nature to haggle however, and bartering was rife during our Saturday morning everything-has-to-go clearance sale! The beauty of this was that everyone ended up smiling – and winning. Price starts high then is beaten down, then goes back up, and haggled down again; where we meet in the middle is the point where everyone feels like they've won, just a little bit.
It's far more rewarding to be fair rather than greedy. People can buy all manner of items cheaply these days, and we had a lot of really nice goods for sale at unbeatable prices. Because we were totally reasonable with our price expectations, we off-loaded 85 per cent of what we needed to in one day! Not only that, but it was nice to be able to pass on our pre-loved furniture and homewares to young couples and others making the most of their nests on a budget. It was a good feeling to be able to send our treasures into another life where presumably they'll also be appreciated.
People love a bargain. They also love stuff – lots and lots of stuff. I was actually surprised at what people wanted – foreign language television series' on DVD, business books, vintage trinkets, kitchenware… and they arrived early too – an hour or more prior to the advertised start time. Advertise a garage sale and the crowds will come! Gumtree worked really well for us, Facebook promotion not so much. Next time I might live-stream it though, that would be novel.
People are nice. I don't know why I was so surprised by this, but all the people who came through our house bargain-hunting on the weekend were lovely; interesting folk from a range of backgrounds and ethnicities, all smiles and full of positive words about our big move to London. To me, it had almost a nostalgic 1950s feel to the whole experience. We've lost that old friendly, neighbourly or community vibe in many contemporary settings, but on our morning of garage sale mania, that's exactly what it felt like – all men, women, kids and dogs congregating as mates, smiling, chatting (or wagging tails) and bonding over similar tastes in TV shows, books, films and style. All that was missing were kids selling home-made lemonade on the footpath.
Everyone has a story, and it was a nice opportunity to be able to contribute. Our belongings had to be shed because they would simply rot up here in the tropical northern heat if we're away for any length of time, as planned. That is our story, but people came to us with their stories – some being new to town, others with babies on the way or renovating. In fact, some stories resonated so much with us that we dug up books and resources and handed them over for free, in the hope that they would inspire our visitors on their new business or life paths. Whether our goodies were bought or we donated them, it's lovely to feel we have bonded with all our "customers" in small yet significant ways.
It's good to be unattached. Once upon a time I don't think I would have dealt with letting all my worldly possessions go. Our house is literally bare – even the dog is mildly confused about what's going on (though he is fairly laid back so has since found new "favourite corners" to nap in). By the end of the day, Cooper and I didn't feel lost at all without our "stuff", even though some of it we had had in our possession since we first met 13 years ago. Things are just things though, to be enjoyed, traded, passed on and put to good use time and time again. It's actually quite liberating letting all of it go. If only my suitcase had it that easy!
Have you ever sold or given away all of your belongings? Drop me a line in the comments below, I'd love to hear about your experience. -Sarah