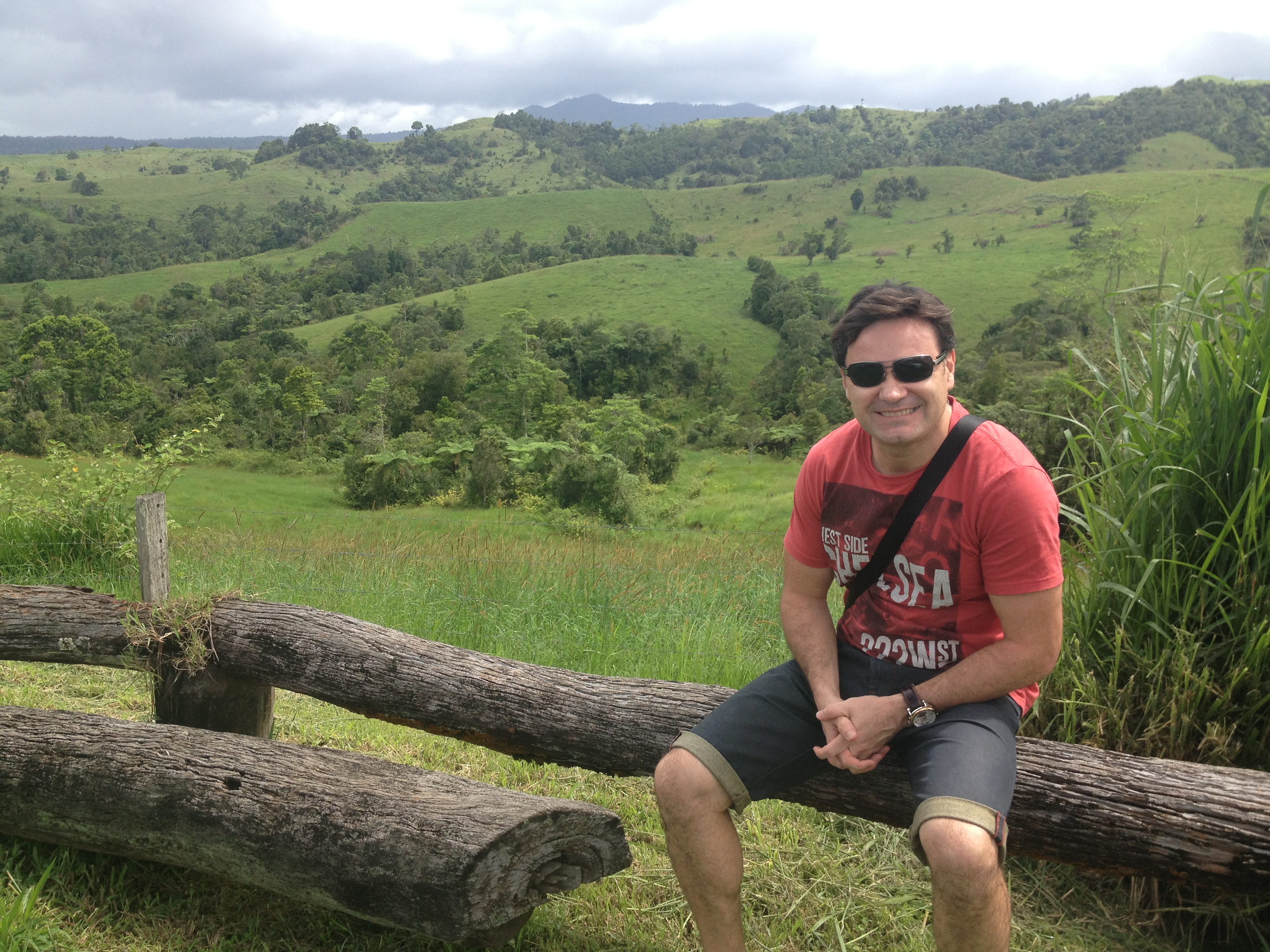 Cairns in Tropical North Queensland is world-famous as being situated on the doorstep of the Great Barrier Reef, however there are so many amazing things to explore in the region.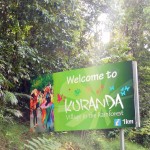 In fact, you can experience a 'snapshot' of 'Australia' all within one easy-to-navigate area of North Queensland: Reef, rainforest and the Outback. Where to start though? My travel and adventure partner, Cooper, and I decided to give a new APP, Taste Paradise a whirl, however we combined a couple of its suggested trails (the Misty Mountain trail and Savannah Tablelands) into one. Hire a car, book a bus or jump on the Skyrail and begin in Kuranda…
You could spend a week cruising through the sublime landscapes of the Cairns Highlands / Atherton Tablelands − rainforest, dusty flat land, coffee plantations, bananas, nuts, citrus fruits, tea, green dairy pastures, mountainous trails, lakes, waterfalls and palm trees − eating and photographing every hour or so. We only had a weekend unfortunately, which was then condensed into a day, however an itinerary of interest which allows a food-loving traveller to not only see, but taste, the best Tropical North Queensland has to offer, could be as follows:
Kuranda Markets – for all your delicious locally grown produce, market-wares, rainforest charm and Golden Drop Mango Wine (also an optional stop available near Mareeba). Open from 9am, 7 days.
Jaques Coffee Plantation – rich history, delicious coffee and an interesting tour. Did you know the family who own this are from Tanzania, and developed the world's first mechanical coffee harvester! Open 9am to 5pm daily.
Golden Drop Mango Winery – open daily, 8am to 6:30pm – mango wine taste-testing, anyone?
Mareeba Heritage & Information Centre – for information on the region and a little country town hospitality, open 7 days, 8am to 4pm.
Coffee Works, 136 Mason Street, Mareeba, open 9am to 4pm daily, for gourmet coffee, chocolate, liqueur and tea.
Mount Uncle Distillery and Bridges Cafe, on your way out of Mareeba on the way towards Atherton – premium liqueurs and spirits here, as well as a beautiful setting. This is North Queensland's first and only distillery. Cellar room and tea room open 7 days, 10am to 4:30pm.
If you have time, you might like to take a detour towards Lake Tinaroo, or even stay at this lovely location overnight.
Head into Atherton and visit Gallo Dairyland for delectable product. Their website is really interesting and features great facts about the local dairy industry. Cheese and chocolate on the menu – need I say more?
The famous Nerada Tea plantation is along here too, 10km outside Malanda, open 7 days, 9am to 4pm − ideal for morning or afternoon tea.
You could drop by Malanda Falls for some photos before continuing to Millaa Millaa. The landscapes become markedly hilly and green throughout this region, as you've entered the beautiful misty mountains trail and waterfall circuit. Millaa Millaa Falls and lookout are also worthwhile, picturesque stops.
Finally, take a drive down a narrow road towards Mungalli Creek Biodynamic Diary. You could be forgiven for confusing this countryside with the rolling green lands of Ireland, but the Aussie accents and hospitality at this quaint tea-house will have you back in Oz in no time. Enjoy a Devonshire Tea or cheesecake, and don't leave without purchasing some famous Mungalli Creek gourmet Greek-style yoghurt, soft or hard cheeses. If Gallo Dairyland is about cheese and chocolate, then this spot is about cheese and tea. All good by me!
Then complete your circuit by heading back towards Cairns (about an hour / hour and a half drive back to the city from Mungalli Creek).
Have you adventured around Cairns and Tropical North Queensland? Share your experience – facebook.com/TravelLiveLearn or Tweet @sarahblinco x