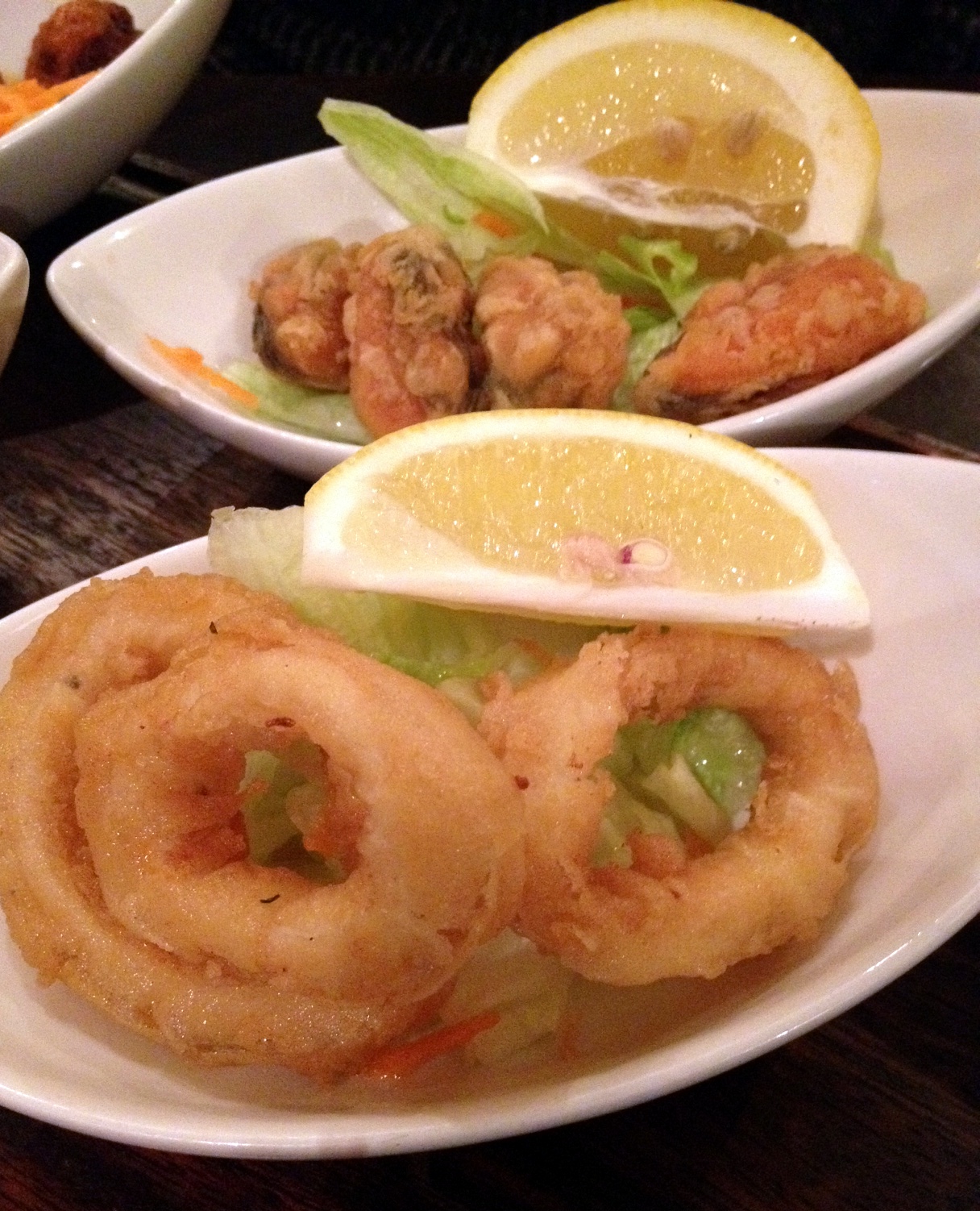 We were a little worn out on Saturday night so decided to take a wander around our own Dalston neighbourhood to discover a fab deal under £40 for both of us (one of our dining and entertainment challenges of late).
I was being indecisive with regards to what I felt like eating, but knew I wanted to try something different, and maybe even sample dishes, tapas style. I'd been to Evin in Dalston previously for a daytime meeting, but never noticed the extensive menu.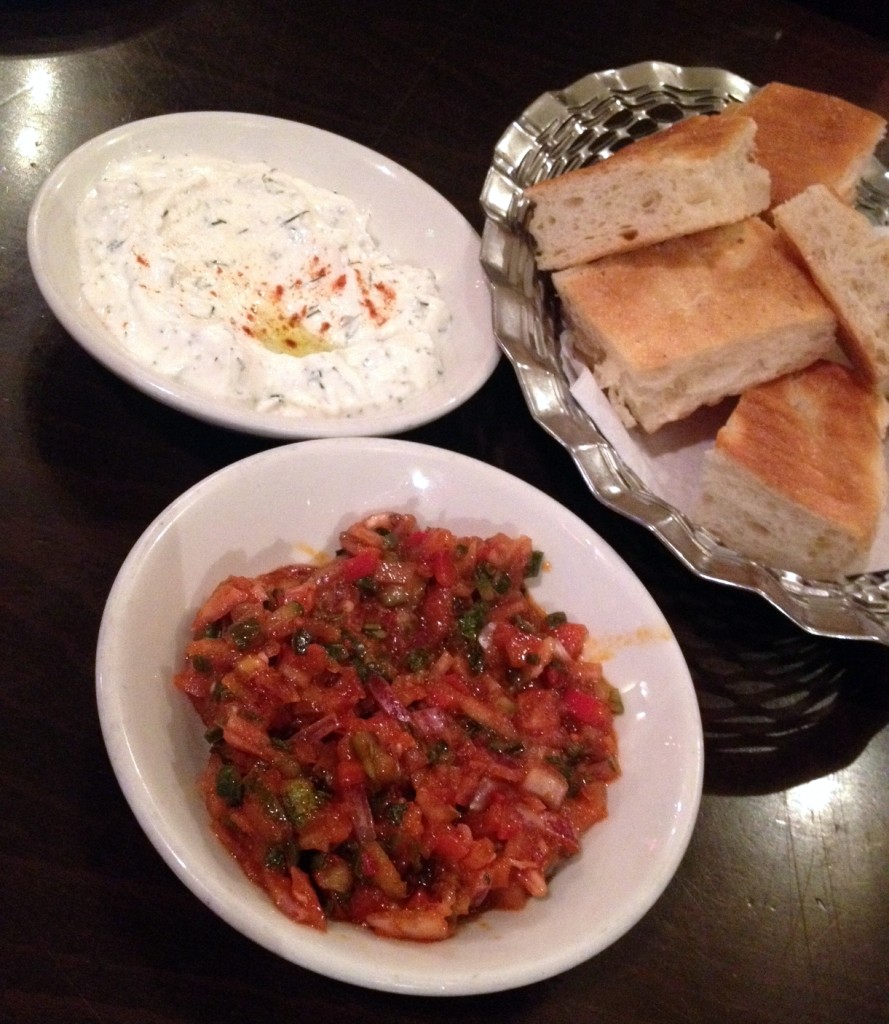 The sharing plates menu outside on Kingsland High Street caught our attention, and when we saw some food being served we were sold…. it looked good!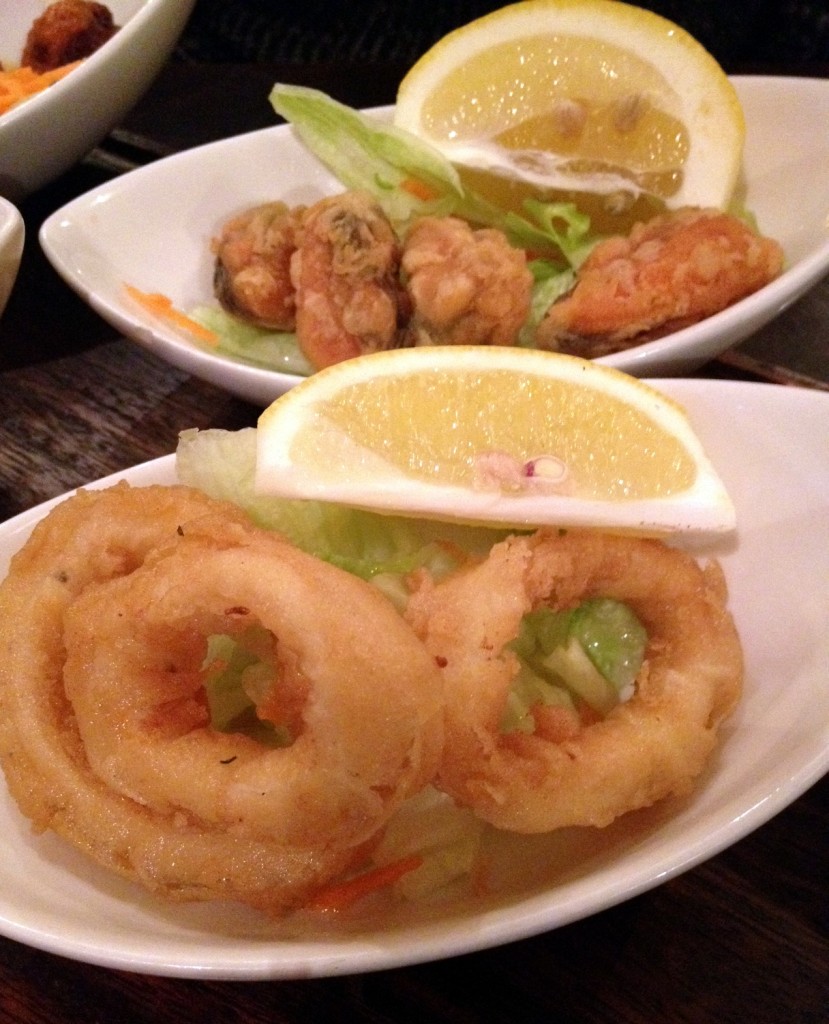 We decided to give this nice little spot a try, and we were impressed that the staff brought over a delicious plate of bread and dips with an apology that our drinks had been delayed. Happily munching away on this delicious starter, we browsed the large Turkish-inspired menu and settled on a plate of vegetable moussaka and the hot meze selection (cheese roll, falafel, fried courgette, calamari, fried muscles, halloumi cheese, grilled sausage and small meatball, just £11.95).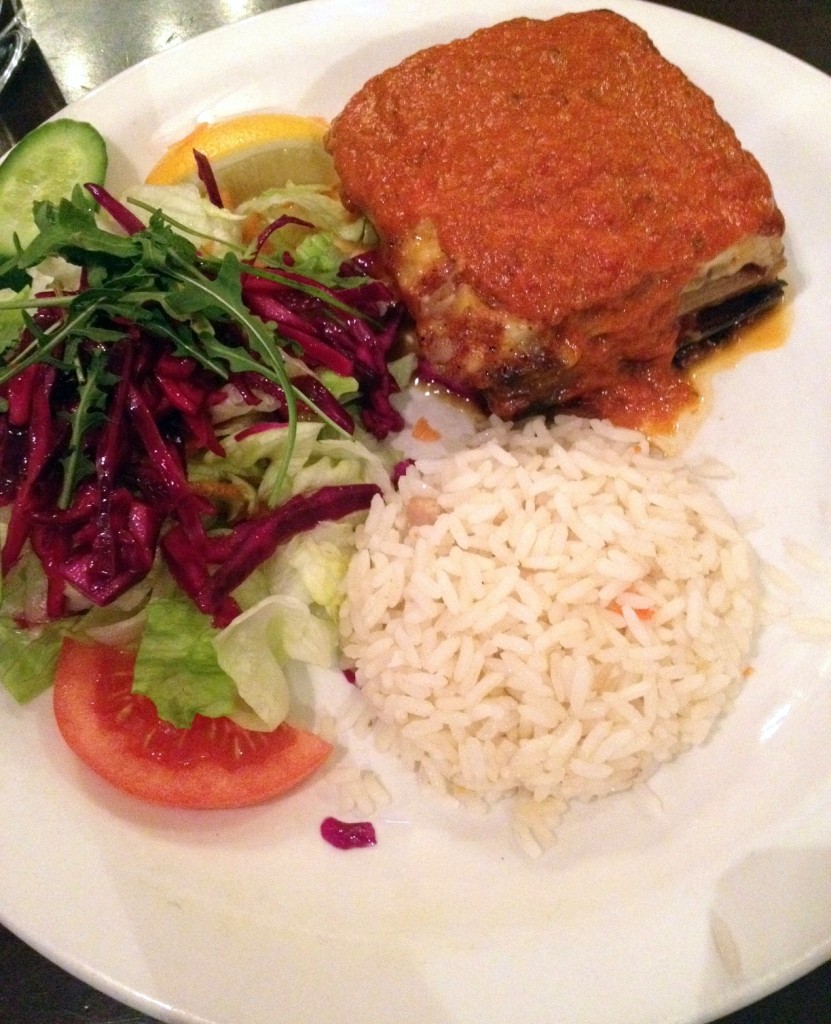 Long story short, our feast was nothing short of delicious; beautifully presented, and accompanied by a good old fashioned Long Island Iced Tea each, our bill skimmed in at around £35, and we left feeling totally happy with our lot. Highly recommended.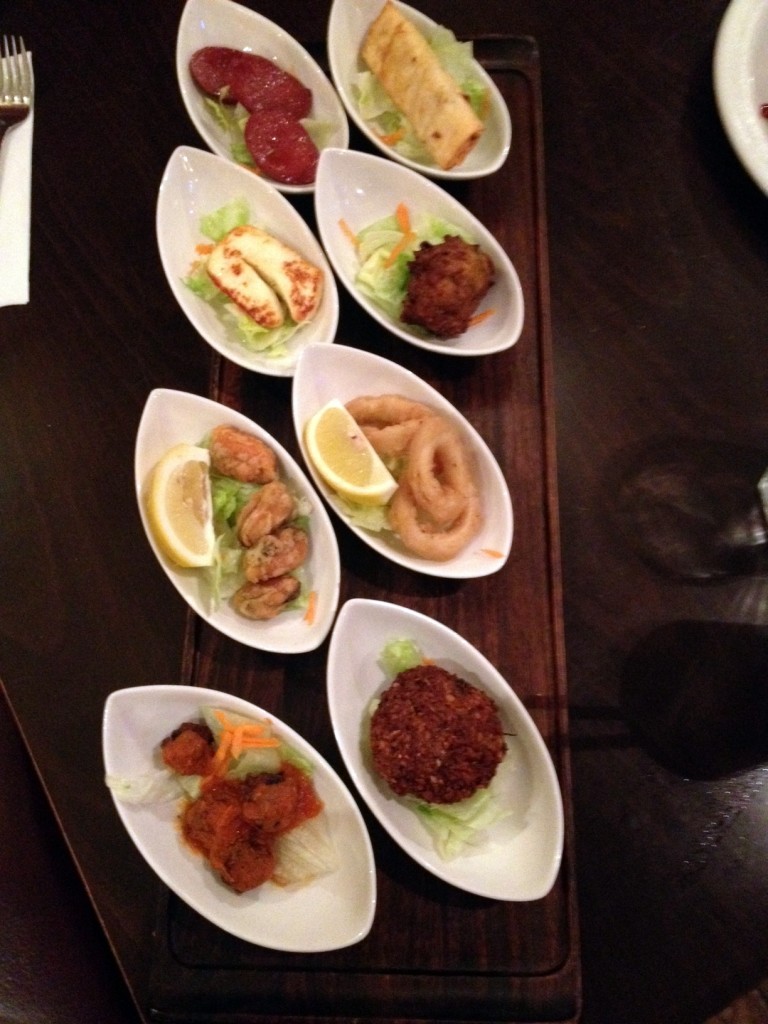 Evin Café, Bar & Restaurant
115 Kingsland High Street
closest tube, Dalston Kingsland or Dalston Junction
Cheers!