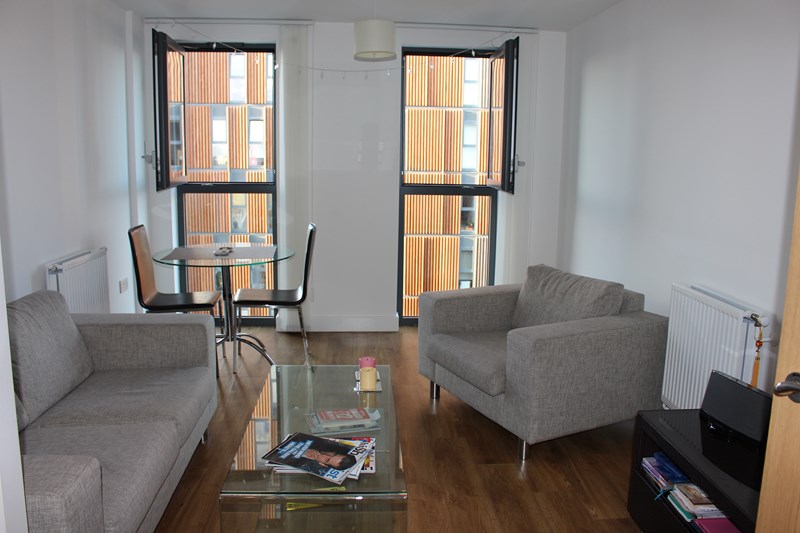 This is our second stint living and working in London, and wow, was it easier this time around to find a place to live. Not so much in that it's simple to get a place here – on the contrary, unless you're seeking to rent a single room for yourself (which is achievable using services like Airbnb.com, spareroom.co.uk, easyroommate.com or Gumtree.co.uk), finding a home can be a tricky affair. It was easier for us this time however, because we knew exactly the area we wanted to be in, which is half the battle, given this can be one very big, daunting place for the uninitiated.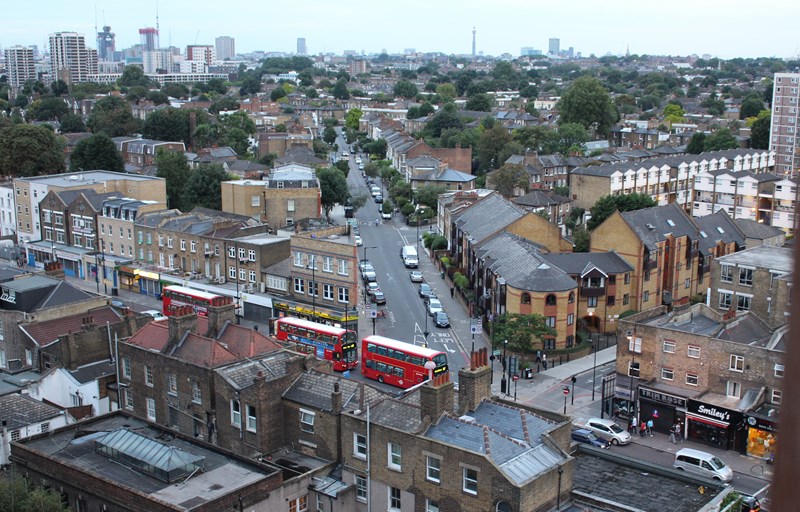 For those new to town, "homes" here usually come in the form of a studio (literally one room, possibly with a bed on a mezzanine level), one or two bedroom "flat", otherwise known as an apartment or unit in other parts of the world. London's renowned for its small spaces so don't expect to rent a huge house or apartment which potentially you'll be used to if coming from somewhere like Australia (unless you've already secured a high powered job – good on you if so). Never fear however, because London's palpable energy makes up for any of these other concessions you may have to make.
When we first arrived in 2010, the only area we were aware of was Notting Hill because, you guessed it, we had seen the movie! We ended up in a studio room in Bayswater (next door to Notting Hill) which, while well situated in terms of transport and convenience amenities, didn't really do it for me regarding value for money, comfort, nice neighbours and a homely type of feel. It's also very touristy – not very "English" at all, unless you're talking tacky Cool Britannia gift stores. When we first arrived we had no idea how to find a flat in London. In fact, everything we looked at seemed overpriced, dingy, dirty and overwhelmingly bad.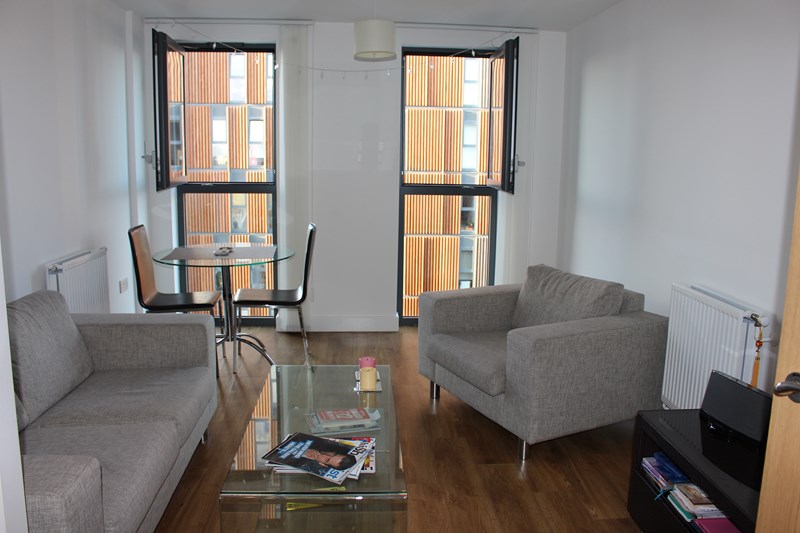 Fast forward a year on from the Bayswater experience, and by chance we ended up in a one bedroom basement flat in a gorgeous area of the east called London Fields. Our flat had been newly refurbished and was positioned as the lower section of a beautiful Georgian-period three-level home. This was a private rental that we happened across by chance (good timing) on Gumtree.com one Sunday morning – the location wasn't even listed! We loved London Fields so much that we truly believe it was fate that lead us there. With a serene park up the road, coffee shops, markets, many cute dogs and nice people around, we'd finally discovered a part of the city we could truly enjoy; it is what I describe as "my authentic London". London Fields presented an opportunity to settle in to a community, topped off with the conveniences and joys the east end now offers, including fabulous transport links (at that point our nearest stations were Haggerston and London Fields).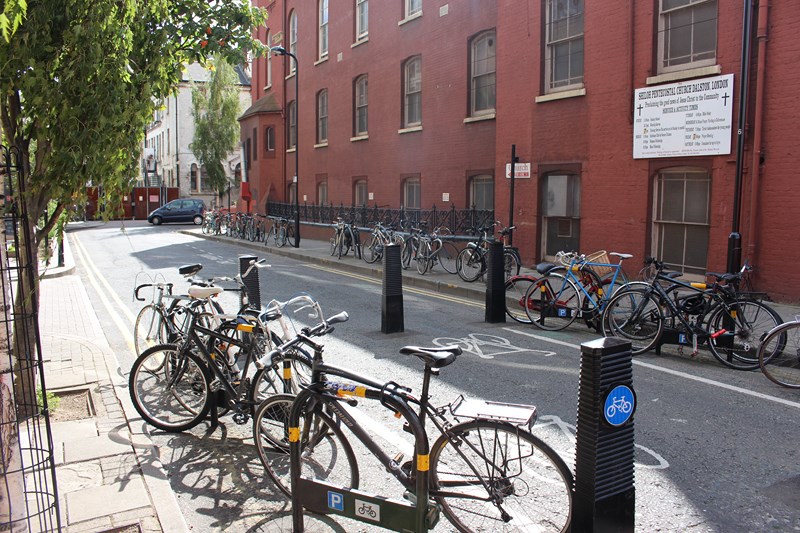 How to find a flat in London – top tips (particularly for first-timers)
This time around we knew we wanted to be in the east, which has really developed over the past few years to become the new, "hip" area of town. With fantastic overground and underground transport links, as well as bus routes heading every which way, and hot new bars, restaurants, coffee shops and cool communal areas opening every day, we knew this is where we wanted to be. Ironically, the flat (or one bedroom apartment/unit) we've ended up in is part of a relatively new complex we saw being built when we were last here, and we'd eyed it off saying, "we'd love to live there one day"! The application process and waiting period can be a bit stressful though. Patience is required. Here are my top tips on how to find a flat in London:
1. Start looking the moment you get to town – turnover of properties here is swift, and you have to be online and making phone calls every day to secure an appointment for the properties you want to view. There's not much point in looking before you get here because real estate agents want you on the ground. Flats are snapped up in a jiffy so be on the ball and check your favourite websites every morning and afternoon. Our go-to sites included rightmove.co.uk and gumtree.co.uk (for private rentals and agency – but be mindful of scams, if it seems too good to be true, it most likely is.
2. Make calls rather than sending emails, in the interest of saving time.
3. Be mindful, real estate fees for those looking to rent may include the agent's time for showing you around, referencing and administration fees. These are legitimate, BUT only if they're outlined on a "terms and conditions" agreement. We once had someone try to charge us after showing us around, with no prior warning of a fee, and invoiced via a very dodgy PayPal transaction – I refused to pay and they did not chase me. These costs are part of finding a property here though, and can range from £99 (AU $200) so save your pennies before you arrive.
4. Have savings! In London you need around six weeks deposit, four weeks rent and additional fees (as mentioned above), and you'll need to have this on hand (or accessible in a bank account/credit card) to secure the accommodation you want. Also, keep in mind it can take weeks to find a job here, and most people are paid monthly, so potentially you'll need another month's rent saved too. Rent here is expensive, but once you're earning the pound it's not as bad, and cost of living in London is actually rather inexpensive once you begin to "live like a local", so keep that in mind at the beginning if your outlays are feeling really large and getting the better of you.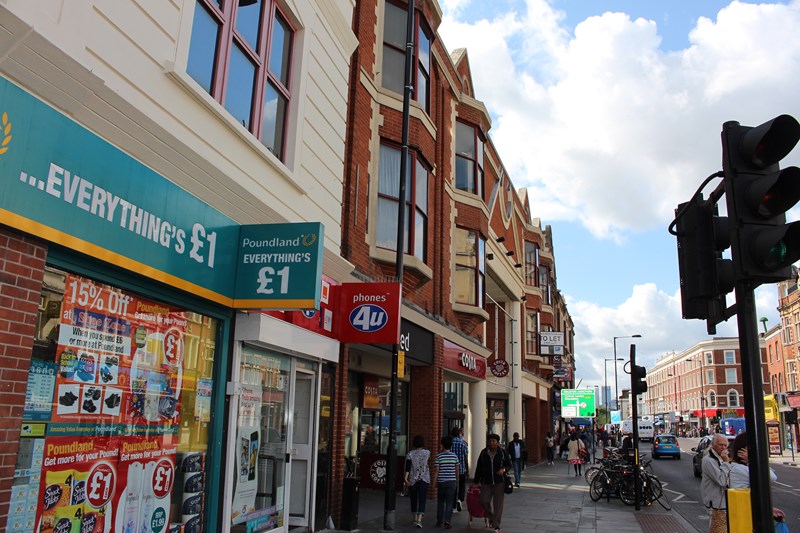 5. The referencing process is rigorous, so be prepared – ensure you have details of personal, rental and employer referees on hand, make sure they know they're likely to hear from a referencing agent (in our case, it was via email) and ask them nicely if they would mind facilitating a swift turn-around of information. You may need pay-slips and/or personal taxation documentation (if you have been/are working for yourself), and ideally you'll have (or one of you, if you're a couple) London-based employer details, to show that income will indeed be coming in, and at what level it will be. The process can be a little stressful, but if you're prepared with all this information and contacts on hand, you'll be fine.
6. Be open to meeting the owners (landlord(s)) if they're interested in meeting you. It's great for keeping the lines of communication open and easy, and you never know when you might need to call on them.
7. If you need to establish yourself with anything from cutlery to kitchen appliances and linen, head directly for inexpensive options (until you're earning the pound, at least) like the pound stores (e.g Poundland, everything just a £ (situated on most high streets/within high traffic areas)), argos.co.uk, Primark and Matalan. When I first moved here I bought everything from M&S because I didn't know any better – talk about watching as your money disappears faster than you can say Superman!
Essentially you need to be organised with information, thorough with following up on all aspects of the process with your agent, make sure you have funds saved and available, referees ready to vouch for you, and details of your past, present and future financial situation on hand.
Also, don't take it for granted you'll be approved for the property you hope for – have a few options on the boil until someone makes you a solid offer. You definitely need a plan A, B or C, otherwise you'll be in that hotel/hostel/staying with friends for a good while.
If you're unsure as to where in London (or any big city, for that matter) would best suit you, do some research – ask your friends on social media for advice, or drop a line to bloggers and expats on the ground in the city – most are happy to share what they've learned and we've all been in the same boat. Don't just choose an area because you've seen it on TV or because a friend recommends it – it might not feel or be right for you, or it could be miles from where you're meant to be working. If in doubt, and if possible, consider signing a six month lease so that if for any reason where you first end up isn't ideal, you can move on. In summary, read, ask questions, and discover a life you love here in old Blighty!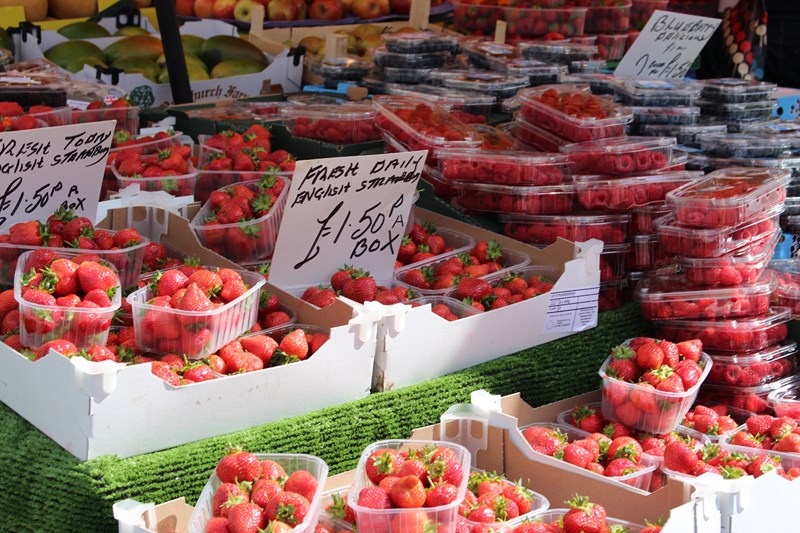 Do you have a question, or perhaps additional advice to share? Please let us know in the comments below. 
-Sarah