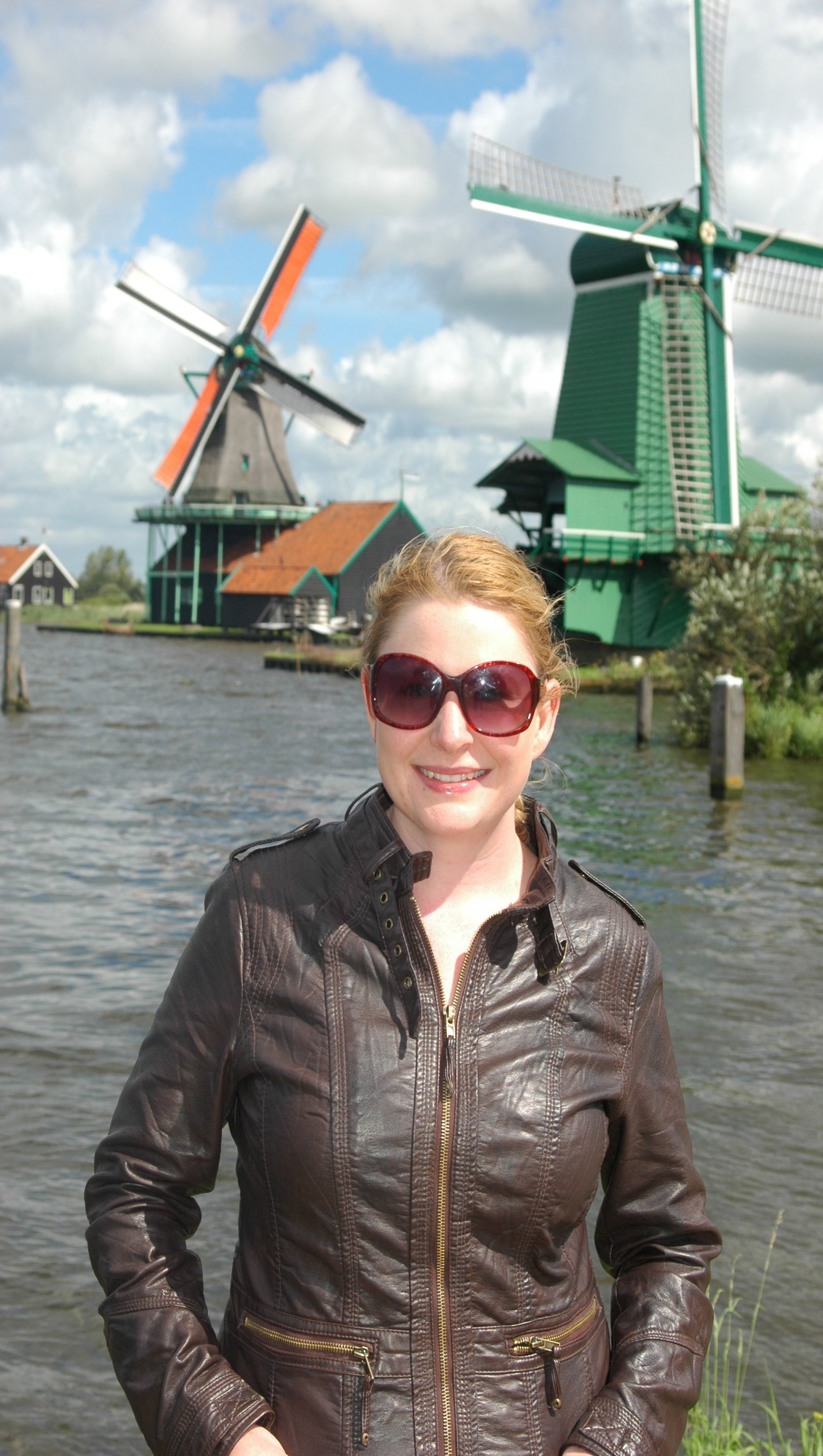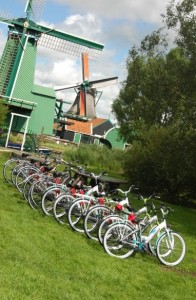 What happens in Amsterdam stays in Amsterdam… mainly because I can't remember what happened last night. Just kidding Dad!
We arrived in the Netherlands yesterday evening, checked into the lovely Lake Land motel – an ideal economical option in a picturesque area (Monnickendam) just outside of Amsterdam (capital of the Netherlands), on the convenient bus route for 110, 114 and 118 in and out of town (€4 each way).
Following a delicious buffet dinner, we were back on the coach by 8.30pm, headed directly for Amsterdam – no time to waste in a city like this! We all followed our guide, Ali, around for a brief city walking-tour where she pointed out key areas we needed to know about including the Red Light District and the Coffee Shop strip which (I thought) both ended up being more 'touristy' rather than 'dodgy'. Rain hindered our evening a little, and so everyone dispersed to check out various bars and shops. Inevitably we were all separated, mainly because of all times it was Gay Pride here this weekend, so understandably busy.
Cooper and I have to praise a couple of our favourite new Amsterdam discoveries (for any of you considering a visit):
Cafe/Bar Old Town (1012 es Amsterdam Red Light District) www.oldtownbar.hyves.nl, for its awesome 'old school' 90s soundtrack (think CnC Music Factory, MC Hammer, Vanilla Ice…) plus funky Latin grooves. We even scored a free pint of Heineken!
Look out for Euro Pub in the main square too – their cocktails are divine and the dance/pop soundtrack perfect for a Saturday night out.
We'd also give props to the friendly, helpful staff at Route 66 Coffee Shop ;-)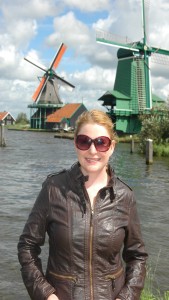 Regardless of the late night, we woke up refreshed this morning, helped along by another great meal at Lake Land. The sun finally outshone the rain today and we merrily enjoyed cheese production and clog-making  demonstrations, explored Volendam – a quaint traditional fishing village that has maintained its romantic character and design for over 600 years, and snapped many a pretty photo (including a cute tour-group shot) at Zaanse Schans Windmill Village –  some windmills here over 400 years old! All this divine exploration set to a soundtrack of Whitney Houston's greatest hits that someone was nice enough to pop across the coach sound system today – I've always been partial to a bit of Whitney. The images speak for themselves, so enjoy browsing.
The afternoon was 'free time' to play again in the city of Amsterdam so we could better explore by foot, bike, bus or boat in daylight its famous canals and colourful buildings. The city is easy to navigate as it is very small (similar to the Netherlands, in fact – you can drive across the whole country in about two hours). It's a cool place which not only offers interesting alternative lifestyle representations (it is renowned for being very liberal, shall we say), but also many galleries and beautiful historical buildings. Central Station is just one example of stunning architecture in Amsterdam, and then of course you have the likes of Anne Frank's home, bless her.
We learned that the country actually gained wealth in the 1600s as it ran half the world's shipping and was simultaneously experiencing a culture boom – all continued until World War II which literally devastated the place, but thanks to tourism and a booming tulip trade, this beautiful part of the world is not doing too badly now. It's very pretty here indeed, the people are actually really funny, and it's been a pleasure to visit and photograph. Just beware – bikes are everywhere and visitors can easily miss them! Ouch!
But, time to sign off for now. Heading to Berlin tomorrow… and I'm oddly hungry for some of Amsterdam's yummy French Fries.
Follow us on: