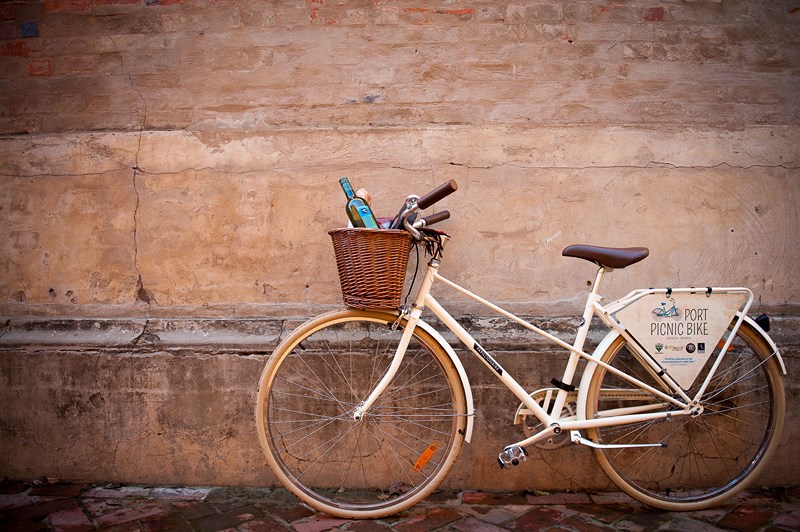 Located on the banks of the mighty Murray River (Australia), the twin towns of Echuca Moama are the closest point of the Murray to Melbourne. Echuca Moama is known as Australia's Paddlesteamer Capital and the region is gorgeous to visit because it represents not only a bygone era with horse-drawn carriages and blacksmiths, but also showcases all the travel and touring conveniences of modern times.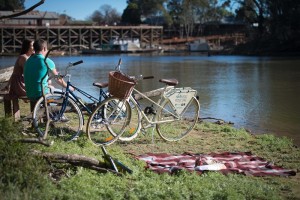 News just in to TravelLiveLearn.com is that visitors to Echuca Moama can now enjoy exploring the region on two wheels – for free! With the Port Picnic Bike you can take advantage of the region's flat topography (this area boasts some of the best off-road cycling and bike tours in Victoria), sunny climate and plentiful supply of open spaces.
Free of charge, you are invited to tour the area and visit the likes of St Anne's Cellar Store, Echuca Farmhouse cheese, picnic spots and the Echuca Moama visitors centre in your own time.
Choose to collect a variety of wine, cheeses and other products in Echuca Moama whilst also taking the opportunity to experience, film and photograph (though probably not the latter two while riding) picturesque, classic Australian landscapes: bushland, river, historical sites and more.
Just imagine travelling here for a writer's / creative retreat, or romantic break-away. Anyone remember All the Rivers Run?! … See you there x