Long ago, in an Aussie country town called Moree, an Irish girl working in our local pub told us to look up a cool dance remix of Eminem's Without Me, by "Drunken Monkey." This ended up being one of our very fave party tracks from 2001/02 onwards. We played the !!!! out of it.
It's no wonder that when we first showed up in London and were told about a cool spot in Shoreditch called just this, we added it to the top of our must-visit list, for sentimental reasons.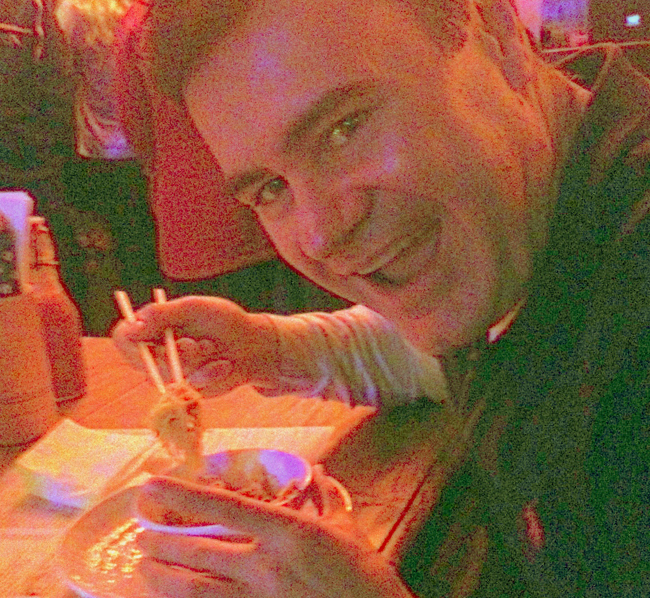 Cooper got all sentimental again this weekend, and on his turn to organise "Date Night, Saturday in London for under £40", he chose this fab little spot, Drunken Monkey (Shoreditch High Street), just down the road from where we're based in Dalston.
Also, he discovered via their website that they have a wicked cocktail deal on from midday to 8pm, plus you can buy a bucket of 4 beers (a delic Japanese brew, Kirin, no less!) for a £10er.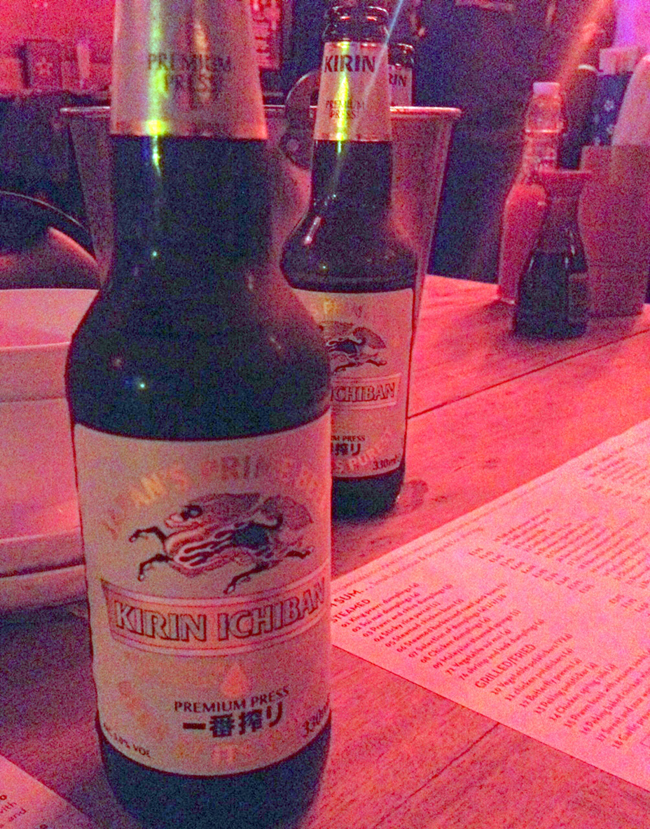 We arrived  at around 5pm and were lucky enough to only-just score a table – I'd advise booking here no matter what time you plan to go, it's popular. To a beat of cool old-skool dance pop, and funky tunes from the likes of Fat Boy Slim and Scissor Sisters, we merrily perused the menu of Asian-inspired cuisine which you can either eat as a main meal (one larger dish each), or order as a set of smaller dishes – tapas or izakaya style. This time around we decided to share, and for under £20 enjoyed chicken & vegetable gyoza, "Drunken ribs", spring rolls and Singapore noodles. This is just one of many combinations we could have ordered for under £20. As always, the food was lovely.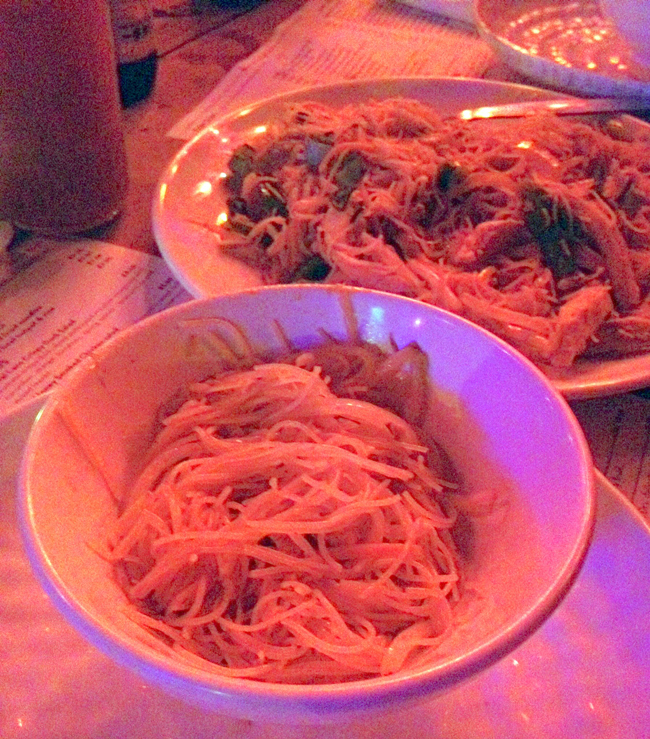 With £10 left in our budget and a little time to indulge in Happy Hour deals, we decided to try something from the cocktail menu – at just £4.50 each it would be rude not to. Cooper was very pleased with his choice of Shanghai Sling featuring a base of gin and sherry liqueur (bit sweet for me though); and our waitress suggested I'd like the Drunken Pear with vodka and prosecco among other ingredients. She was right, by the way – totally could have had another three, but Cooper reminded me of times gone by where several more cocktails seemed like an awesome idea at the time… not so much the next morning.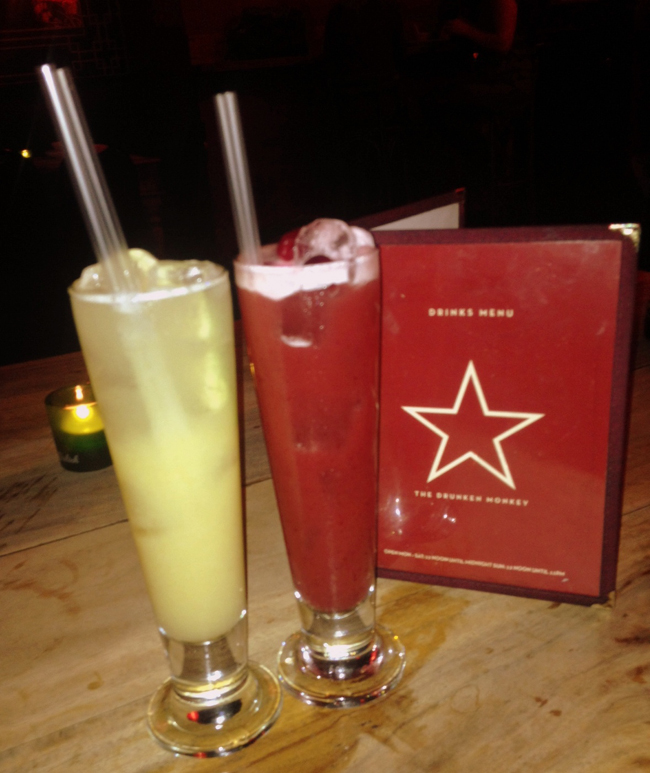 If you enjoy a vibrant atmosphere, scrumptious Asian fare and a cheeky (monkey) deal on drinks, reserve a space here.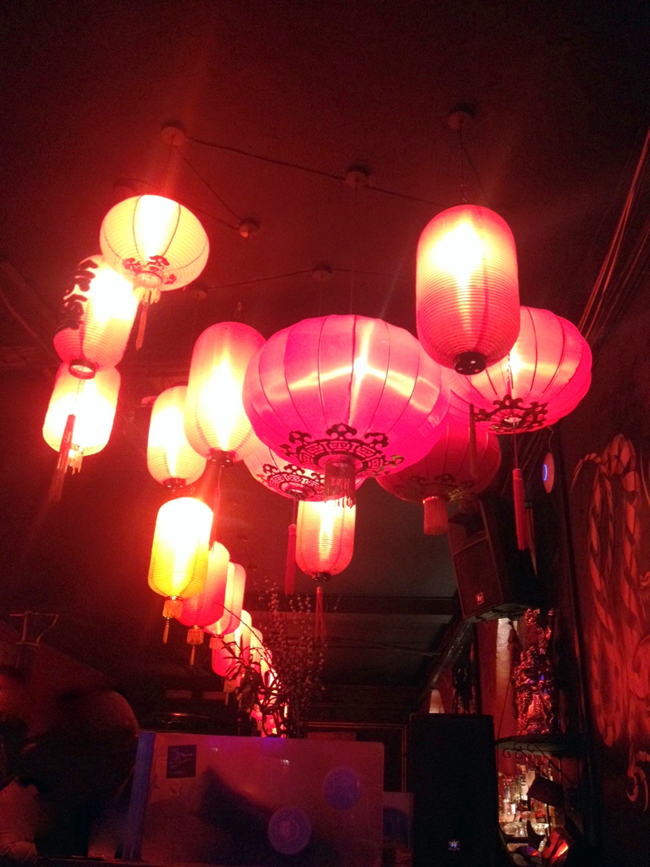 By Sarah Blinco & Cooper Dawson.