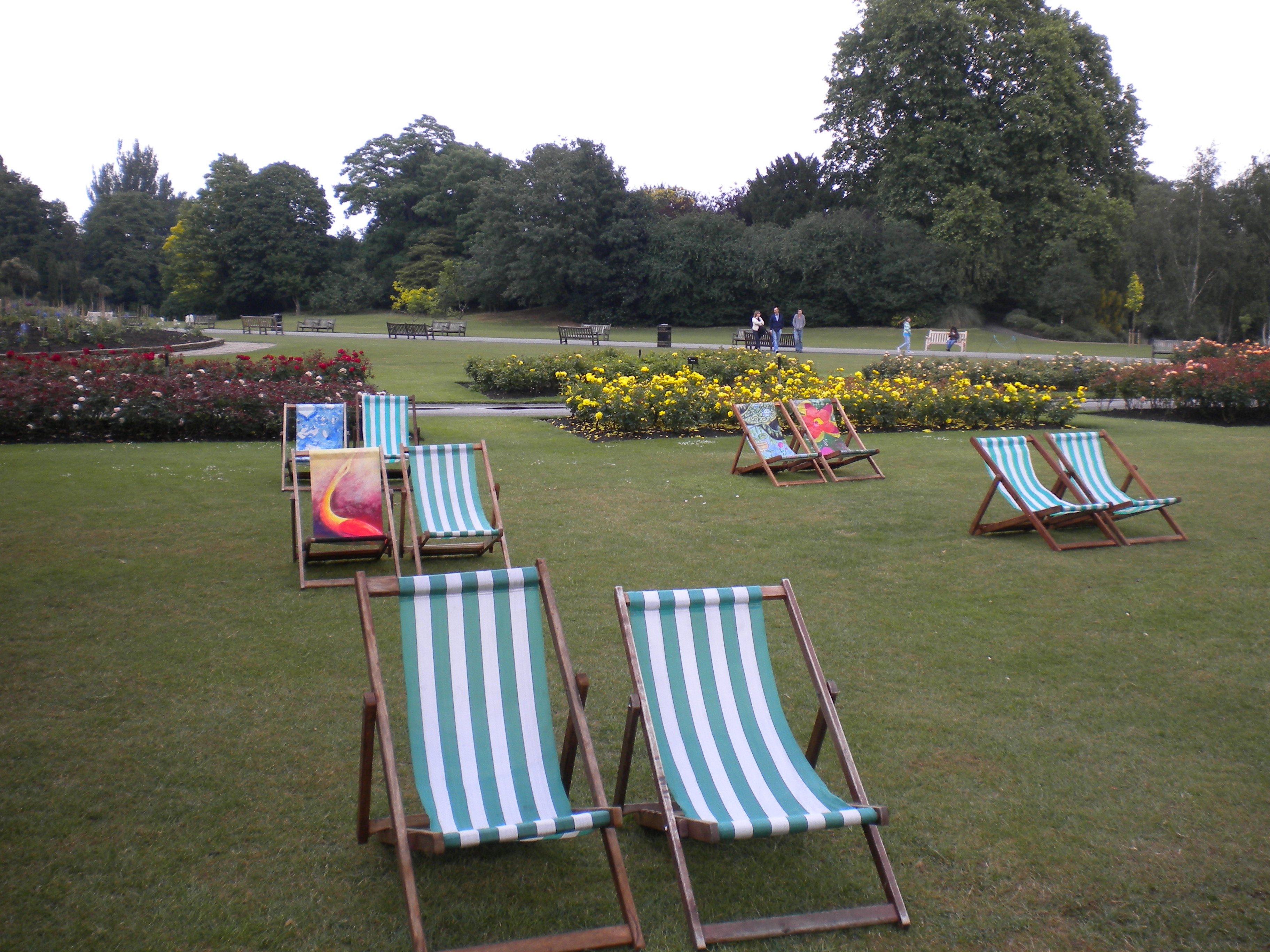 London is a wonderful world city; most can appreciate this. What's fascinated me about the place in recent years however, is the technology and progressive engineering that is emerging. 'Tech City', within London's east-end, is the region's equivalent to Silicon Valley, and home to many of the globe's great technology companies. Additionally, innovative new structures are erected every year, each designed to better manage pollution and all the issues we generate as avid consumers of…. everything!
Co.Exist by international business brand, Fast Company, produced analysis on statistics in late 2012 which found London to be among the world's top six greenest cities, alongside New York, and unsurprisingly, Vancouver, Copenhagen, Amsterdam and Stockholm.
The city held firm at number five on Fast Company's 2012 Top 10 Smart Cities on the Planet, for intelligent use of technology and resources; "Resulting in cost and energy savings, improved service delivery and quality of life, and reduced environmental footprint". Environmental responsibility is determined by factors such as car ownership, green space, bicycle usage, solar installations, recycling and water consumption − all taken seriously by contemporary Londoners.
Loving sustainable London
The city is simple to explore on foot, so with a day to spare I decided to emerge from the Underground and take a look at what makes this place 'green', and what's driving sustainability into the future. Helping me to discover whether we can indeed learn something from operations here was Stephanie from Insider London, an organisation which has recently added another interesting walking excursion − the Cutting Edge Green Tour − to its already comprehensive, personalised guided services that showcase London from street-level.
Following the green success of the 2012 Olympic Games, numerous projects were set into play thanks to newly introduced government funding, to encourage a lasting sustainability legacy, with an aim to better balance our human needs against those of nature. Green spaces within the city's newer precincts are a must, and my first port of call with Stephanie − Central St. Giles' bustling office area − provided an ideal example. This interestingly-designed space features an excellent BREEAM (Building Research Establishment Environmental Assessment Method) rating, as 80 per cent of heat in the development is generated from renewable sources (biomass), 60 per cent of rainwater falling on office roofs and into the piazza is collected and used, 100 per cent of cooling tower water discharged is collected for re-use, 90 per cent of demolition materials were sent for recycling, and green roofs and roof gardens attenuate rainfall and heat build-up. Stephanie did point out that there needs to be a balance when it comes to roof gardens − if too much water or maintenance is required it defeats the notion of sustainability, but by the same token, greenery is being added to all major cities now as it defends against smog.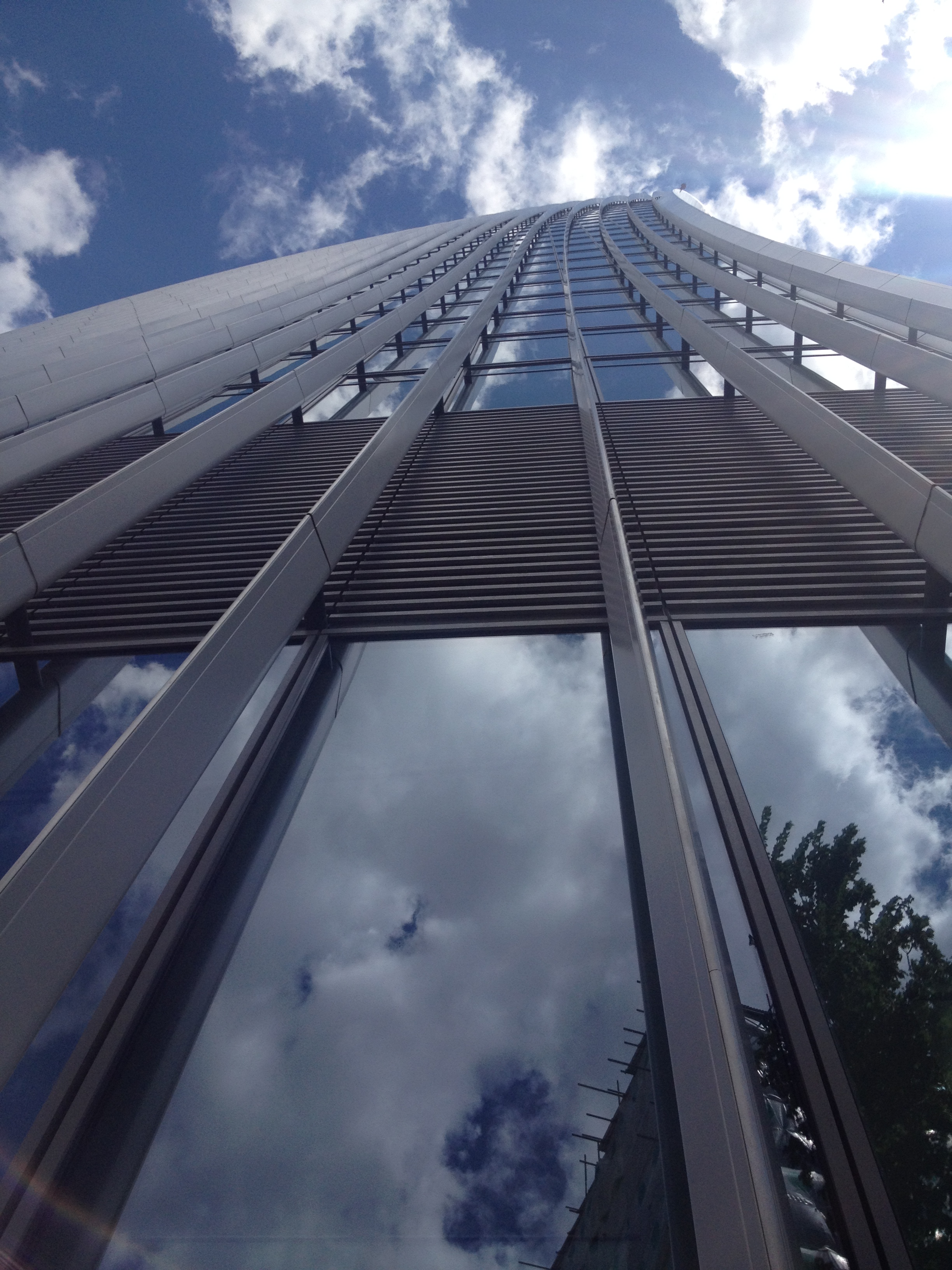 We explored the London Transport Museum in Covent Garden, which was one of the first buildings in the city to be green retrofitted utilising recycled and regenerated original materials. It features concealed solar panelling too, and an ingenious ventilation system − creating what's described as 'the Monroe effect' − designed to conserve energy usually required to temperature-control museum spaces. The 'Monroe' terminology indeed alludes to the famous picture of Marilyn caught crossing an air vent, as this describes how the cutting-edge cooling and heating system provides an even temperature, thus preserving the oldest exhibits, including three horse-drawn vehicles from the mid-19th century.
From a spectacular stand-point on Waterloo Bridge, we discussed the successes and pitfalls of recent additions to the London skyline, the Leadenhall Building, nicknamed 'Cheesegrater', Strata Tower, also known as the 'razor' for its likeness to an electric razor, and London's famous Gherkin Tower at 30 St Mary Axe. All new developments come ready-made with simple energy and water-saving benefits, including sensor lighting (turns off when not in use), LED lights, light and temperature monitoring and rain harvesting systems. While these buildings (and the majority of sky-scrapers in London) are now rated quite high on the aforementioned BREEAM scale, another of the clan, the 'Walkie Talkie' building (20 Fenchurch Street), has been re-dubbed, 'Walkie Scorchie' because the contractor who supplied the glass has somehow got away with using material that heats up anything in its path; akin to a death ray from Star Wars! And yes, UK journalists have taken to the street to test a theory you could fry an egg within the beams of light emitted from the building, and indeed you can! Then there's the Strata Tower where although green measures are in play, plans for a more significant level of sustainability didn't quite pan out. There are three massive turbines at the top of the 147-metre-high building, which were supposed to generate eight per cent of the energy needs within, however, turns out they are far too loud for anyone inside the building to be able to think, and they cause vibration − like a small, incessant earthquake. The design team are to be admired for their idea though, and it's quite sad it hasn't worked out as planned. Could it be that other designers perfect such a scheme in the future?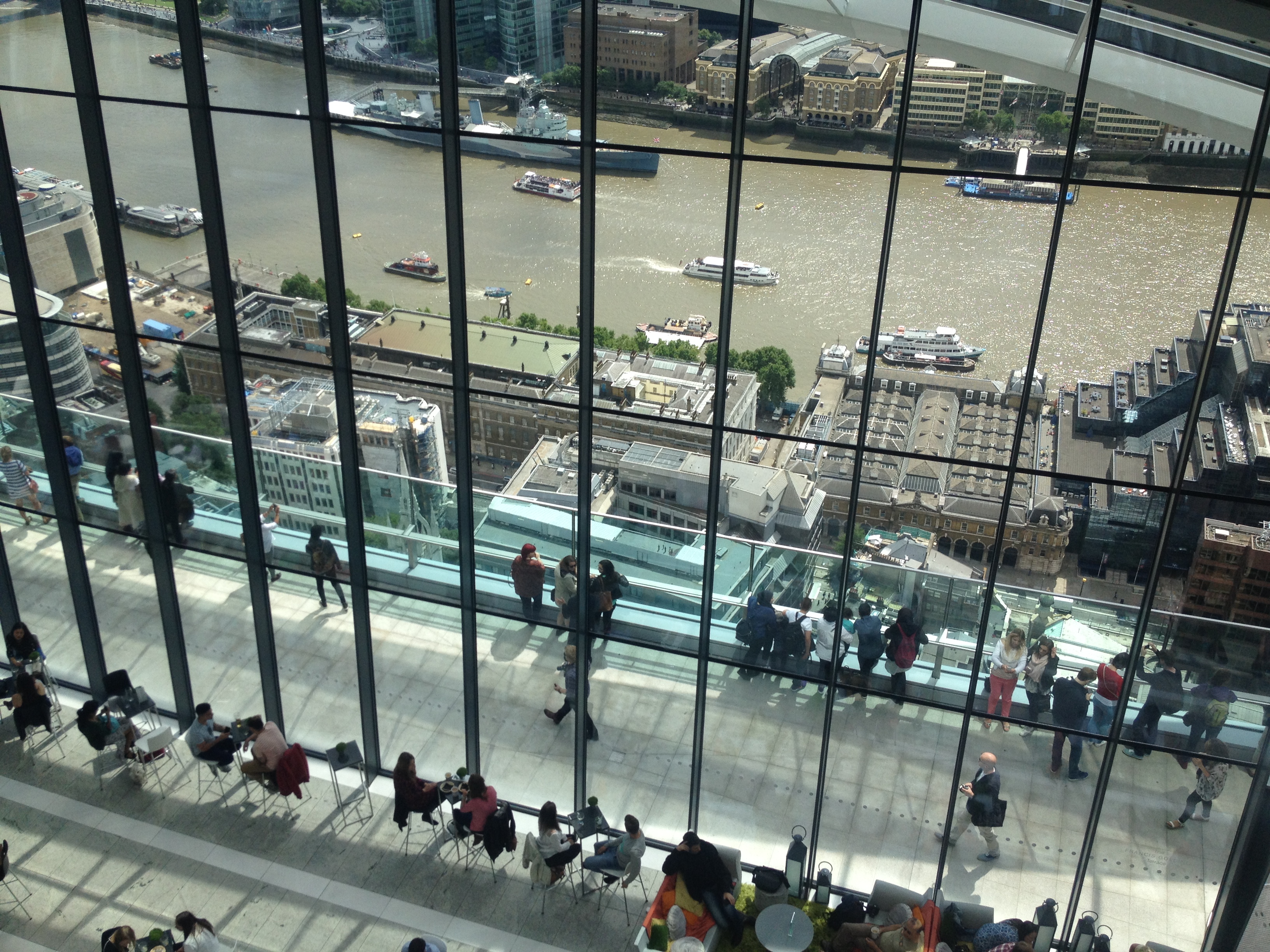 Back on street level, we discuss improvements made to the likes of the Southbank Centre, Royal National Theatre and London Eye which boast upgraded energy-saving ventilation systems and LED lighting. The new Blackfriars Bridge has been hailed "the sunniest bridge in the world" courtesy a roof made up of 4400 solar panels, which means it is apparently the largest solar bridge in the world, and the bridge produces enough clean energy to power about 50 per cent of Blackfriars transit station's needs. Also worth a visit is the Southbank Centre Roof Garden − one of the city's best-kept secrets − an oasis which features fruit trees, wild flowers, herbs, stunning views and a cafe and bar.
Wandering around we notice a few of London's new fleet of electric buses ferrying commuters between central city stops. The new vehicles have three doors rather than two, which is not only more energy efficient but means additional staff score jobs as one more person is needed to man each bus (at the back end). Cycling is becoming more popular by the year here, particularly following the implementation of the 'Boris bike' and its hire system originally inspired by the city of Montreal in Canada, and one that has since rolled out around the world. New and improved 'cycle highways' are encouraging commuters to re-think costs that can be saved by cycling, not to mention the reduction of our carbon footprint and personal wellness benefits. Free, super fast electric car charging stations are now also located around the city, so you can plug in, nip into Marks & Spencer (M&S) for some groceries, and be on your way, petrol-free.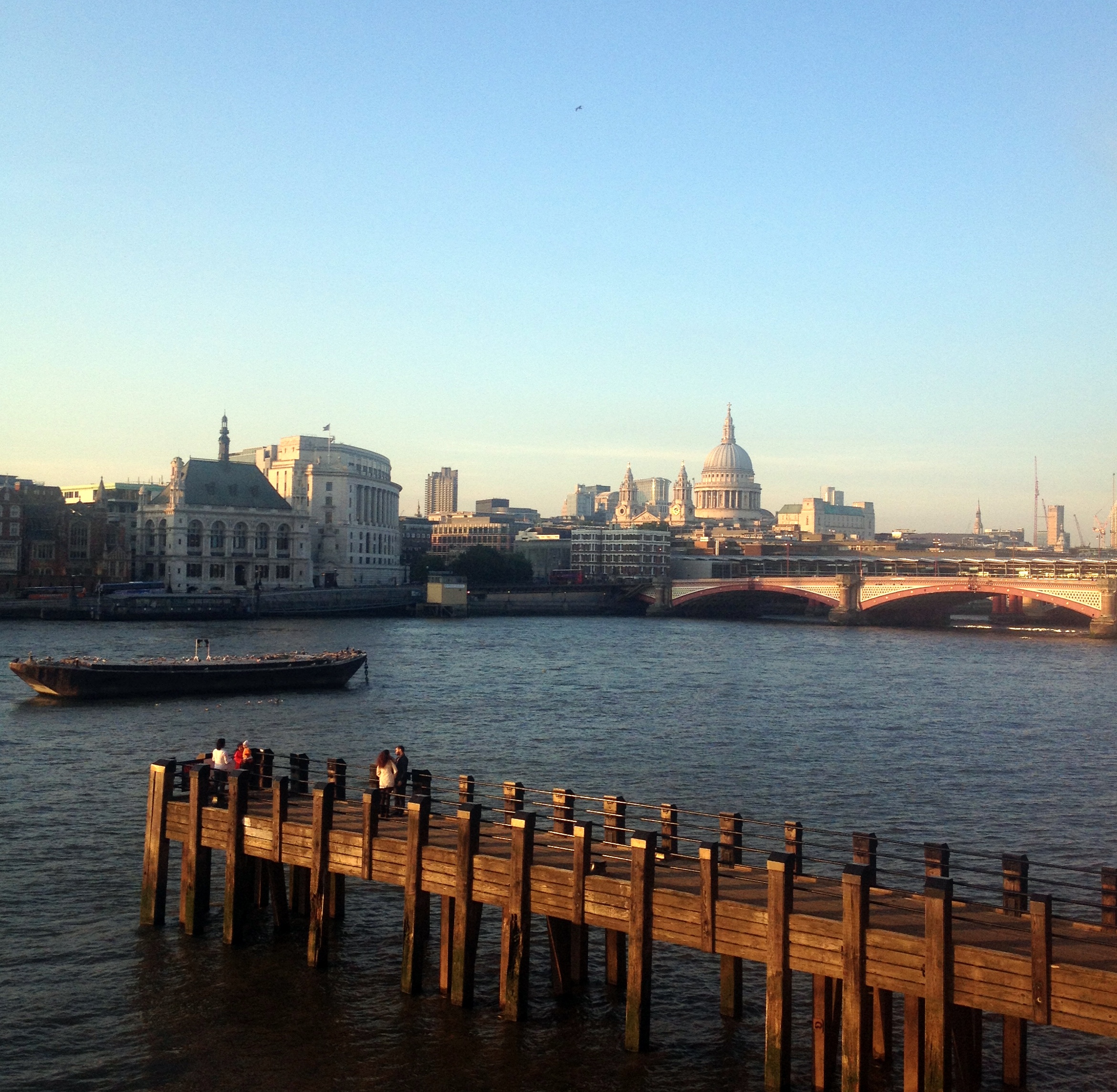 Speaking of M&S, did you know it is one of the greenest retailers in the world? Just a few of the innovations the organisation has implemented since its 2007 Plan A eco-agreement are all lights in stores are now LED, plastic shopping bags come at a cost, their operations are carbon neutral and no rubbish is sent to landfill − it's all recycled or composted. M&S also engage local British suppliers, recycle plastic bottles into polyester which is then used in some of its clothes lines, and sell fair-trade product. Another high street example of an eco-friendly retailer is Lush, who promote a 'naked' policy − no packaging where possible, which saves water, energy and transport costs. There are not too many liquid products sold at Lush, and a few of the company's innovative items include tooth tabs (an environmentally-friendly alternative to toothpaste) and 'hard' hand-cream and body butter which looks like soap but rubs off and melts into the skin. The colourful and quirky Neal's Yard in Covent Garden is an interesting place too, as the precinct hosts some of the UK's leading independent organic and natural health retailers, including the famous Neal's Yard Remedies which was founded quite ahead of its time in 1981.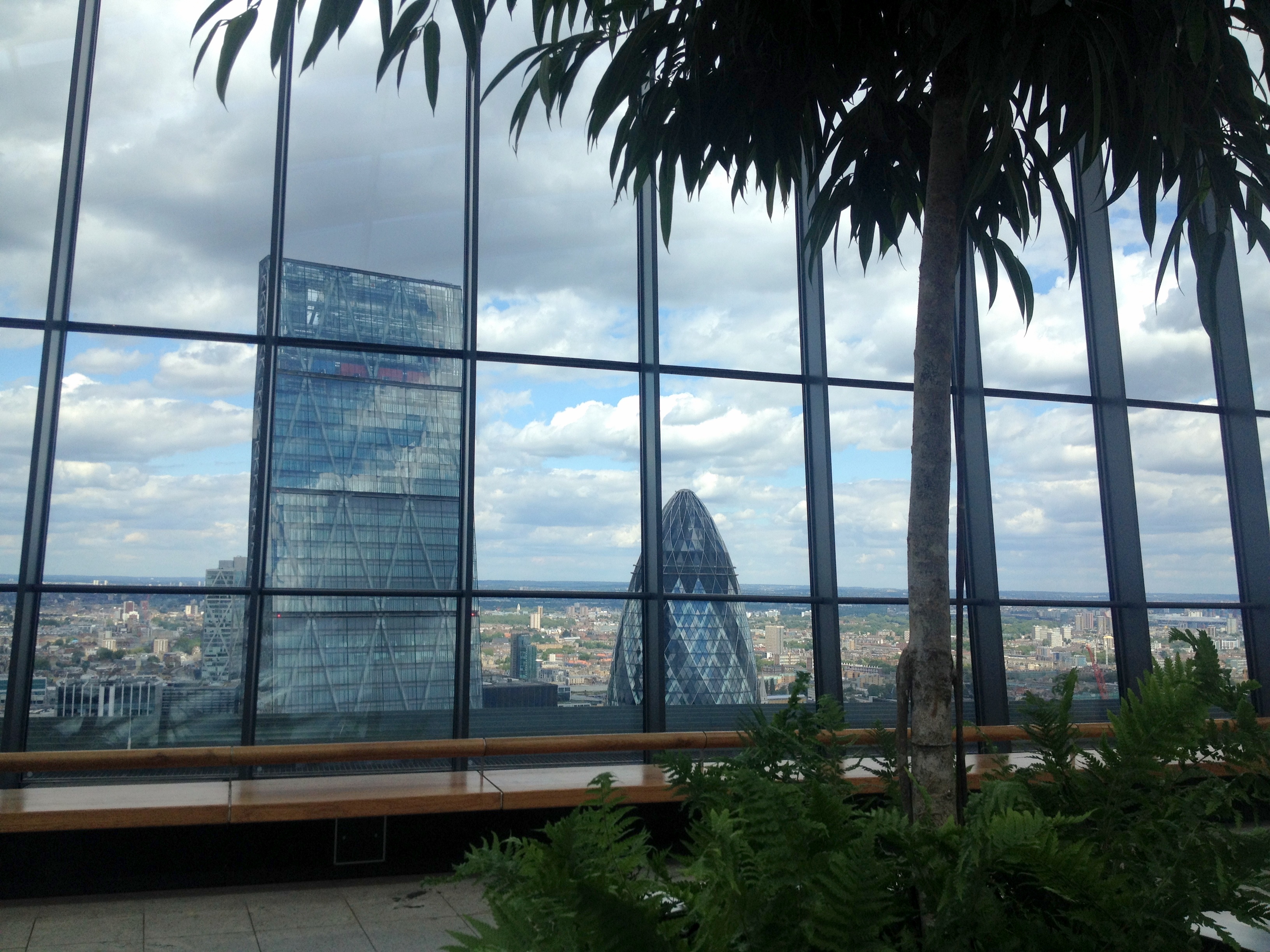 Of course, mistakes have been made here, and there's always room for improvement. In London that is particularly highlighted when it comes to water conservation, where the city struggles due to ageing and leaking pipes. However, plans are underway to address the issue, and citizens are behind the push. London has been internationally recognised for sustainability innovations such as congestion tax and its robust transit system. Importantly, because players at the top of the game are setting an example and encouraging sustainable lifestyles − gardens, cycling, conserving energy and recycling − the people are following suit. From my perspective, on my 'home front', many Australians are doing their utmost to lead the charge, but there are many others falling behind because of laziness and a poor attitude to sustainability portrayed by many regional councils. One would assume it would be harder to get people to act on a larger scale, such as that of a city like London or New York, but evidently it is entirely possible. And I think that's a great message for all of us − no matter where we live − moving into the future.
While in London I also took the wonderful, informative and fun Quirky Walking Tour with Helen from Insider London. Two enthusiastic thumbs up if you're seeking a better way to learn about this interesting metropolis. 
Want to talk travel, tech and green designs? We'd love to hear from you. Come and visit on FACEBOOK or TWITTER