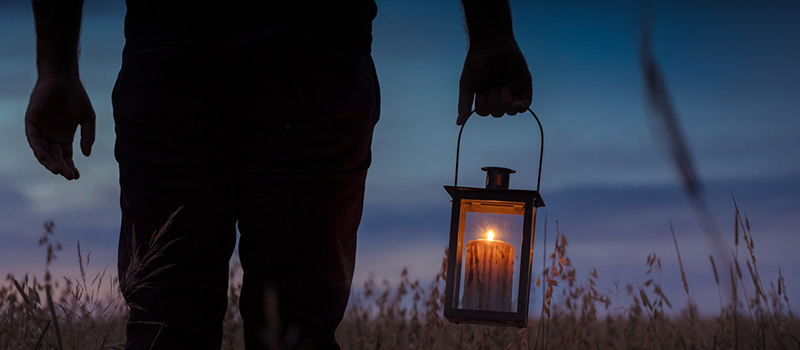 Visiting Boston and Salem, Massachusetts
Regardless of drizzly weather, the city of Boston (one of America's first big and important cities), to us had a lovely feel; a nice vibe with very friendly talkative locals, rich and influential history, and a bounty of exploration options. In fact, three days wasn't nearly enough time in the region – just so much to see! Even aside from the city itself, there's Cape Cod, Martha's Vineyard, numerous New England excursions, The Hamptons (playground to the wealthy – Revenge, anybody?), Rhode Island and Harvard University on Boston's outskirts.
Boston is a popular US 'walking city', and much of the centre is accessible by foot. We chose a combination of walking, trolley tour, and public transport (using a weekly pass – called a 'Charlie' ticket – approx US $15) to make our way between famous landmarks including America's first public park opened in 1634, Boston Common; School Street and the site of the very first public school in America (established by Puritans in 1635), and along The Freedom Trail – a 2.5 mile red-brick walking trail that leads to 16 nationally significant historic sites. Each stop along the Trail showcases an authentic American treasure, often with importance relating to the American Revolution. We dropped by the Cheers Boston (yep, the original 80s series' pub!), and wandered along the city's waterfront, through Chinatown and colourful markets.
Ask a local what the best free, fun things to do are, and they'll suggest ideas like keeping an eye out for television or movie filming, visiting Boston's Italian quarter on Hanover Street to sample authentic Bostonian fare; or instead of paying for a tour to a well-known (ie. expensive) beach-front hotspot, utilise the convenient 'T' (metro system) and take a train to a seaside town like Rockport, or to the fascinating and 'bewitching' town of Salem – 'witch' is exactly where we travelled on our chosen day-trip from the city.
Saturday was appropriately grey as we ventured up the coast towards Salem, a small city founded in 1626 and critical to America's east coast because of its strong military and shipping history (along with witches of course, but we'll get to that soon enough). Little kids were all decked-out in their wet-weather wellies, dogs out for a rainy weekend walk, and townsfolk dressed as, you guessed it, witches, ghosts and other Halloween-esque characters.
Salem – it's the city renowned for the witch trials of 1692, upon which many books, plays and films, in particular The Crucible, are based. Throughout October everyone gets into the 'spirit' of Halloween, and I must admit to battling an overpowering urge to purchase 'lucky' trinkets, fancy-dress costumes, tickets to psychic readings, magic sparkly things, and dancing witch dolls (complete with straw broom and striped-socks) from the many celebratory ghoulish shops around town.
Jest aside, we did visit the memorial for those accused throughout the hysteria of Massachusetts' infamous witch trials. Unlike regions of Europe where in some cases this type of frenzy lasted for many years, witch trials only remained for a year in these parts – but they were renowned. Today the stories stand as a lesson of tolerance. The memorials are surrounded by engraved fragments of final pleas of innocence: the missing words are to symbolise the sad fact that in the end no one was listening.
We'd recommend a ride on one of Salem's trolley tours which takes visitors around town to interesting sites. One of these is Winter Island, a popular camping ground formerly the site of Boston's last public execution when a young boy was hanged for stealing a horse. Another is Dead Horse Beach, a terrifying place where many people and horses who drew fire-carriages perished in a shocking fire. The horses were taken out to sea and 'buried' at low tide, but then floated back up again at high tide – bones are still found today, a hundred years on. We viewed the famous witch museums, extraordinary 'old town' areas where homes are engraved with the year they were built – oldest homes we saw dated back to early 1700s; House of the Seven Gables, the oldest surviving original home connected with the witch trials, is appropriately painted all-black.
Salem was home to America's first billionaire, as well as to the founder of Harvard Law, and America's oldest candy company, Ye Olde Pepper Candy Companie, which was developed by Mary Spencer – an incredibly poor mum who started the candy business as a way to take care of her children. Long story short, it worked and she became very very successful. Oh, and incidentally she is also a direct descendent of Lady Diana Spencer, aka Princess Di.
Another interesting Salem fact is that it's the town where the Parker brothers (Parker Bros.) developed games like Monopoly and Clue, and in fact it was their company that kept this region afloat during the Great Depression earlier in the 1900s. They employed most of the townsfolk at that time and paid using Monopoly money when there wasn't any real money to go around. The town businesses accepted Monopoly money when times were tough, which kept the economic wheels turning. Amazing, don't you think?
As in all supernatural tales, the sign of '3' appeared out of nowhere. I arrived in town, we met a dog named Sarah and then promptly happened across poor Sarah Good's memorial (she was one of those famously accused of witchcraft); I'm the third Sarah – am still unsure as to whether all this is a good sign or bad omen, but nothing has seemed out of the ordinary, so far…
S x