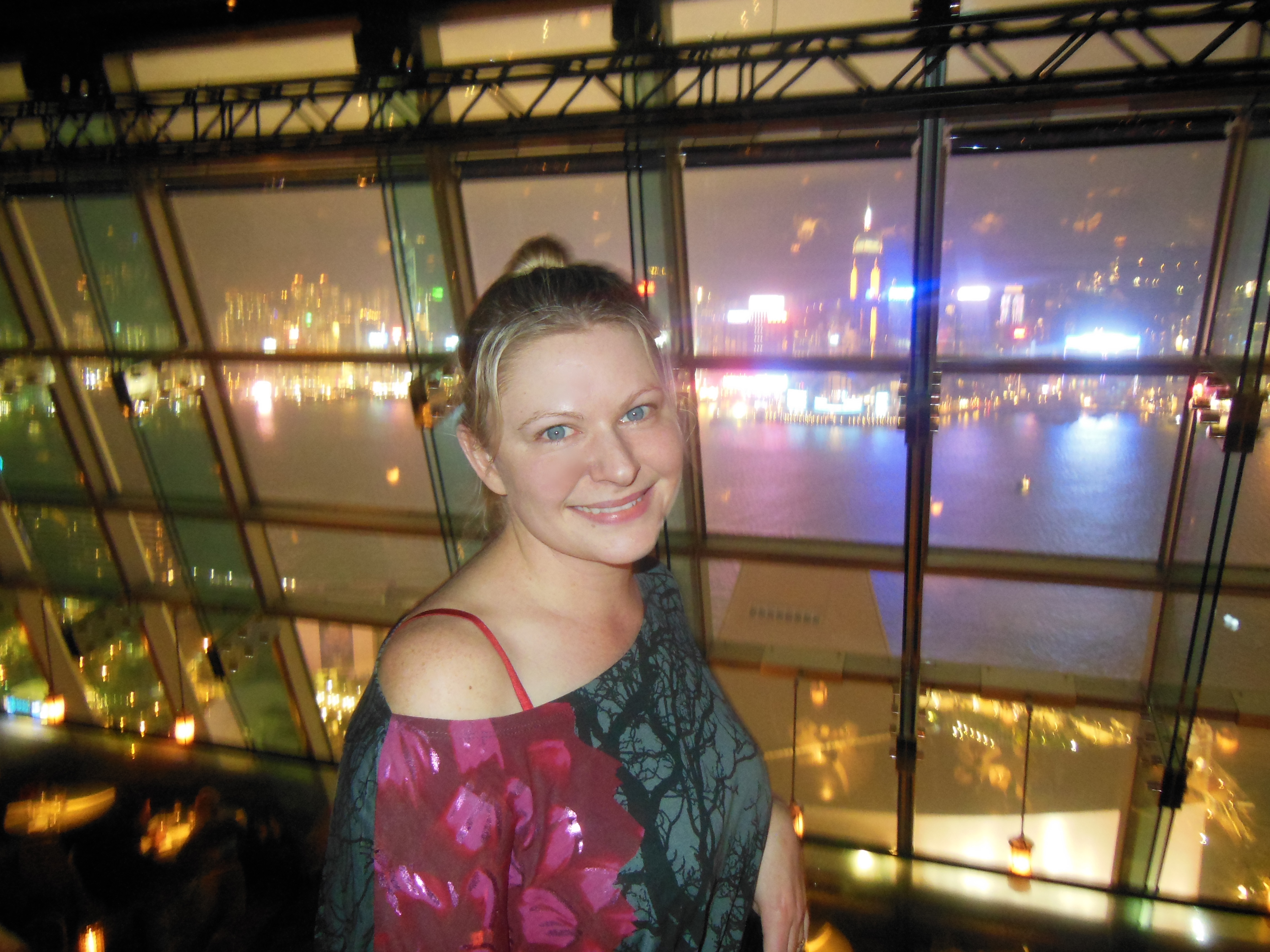 Hong Kong is a busy, crazy, colourful, cool city. It's one of those places where you could discover something brand new every day of a long lifetime spent there. We only had a few days to explore but still managed to squeeze in memorable, highly recommended experiences:
[More travel videos featured on YouTube's TheSarahBlinco channel]
1. It's easy and inexpensive to ride a ferry from Hong Kong (Kowloon, in our case) to Macau. This city has become known as 'Vegas of the East', and admittedly a vast majority of tourists visit to spend their money at one of the many large and lavish casinos here. I was more interested to venture to the 'old town' though, as it's brimming with beautiful buildings reminiscent of Portuguese rule. It's also more 'Chinese' in this area, with little English spoken, and traditional food and market stalls dotted throughout the narrow, crowded, and often cobbled side-streets.
2. There are plenty of gorgeous rooftop bars in Hong Kong and Kowloon, and although many are expensive, it's worth finding your way to at least one during the evening to take advantage of what must be one of the most beautiful skylines in the world. Our picks are The Sky Bar, Sheraton Hong Kong Hotel & Towers (20 Nathan Road), and the simply stunning Aqua Spirit Bar (acqu.com.hk) across the 29th & 30th floors, (1 Pecking Road, off Canton Road) which is lit only by the Hong Kong city lights outside the venue! More than just a restaurant/bar, this destination is an 'experience'; may I suggest you also try the Porn Star Martini. Don't ask, just do it.
3. At 8pm each night of the week, Hong Kong's extraordinary Symphony of Lights is showcased across the harbour. Whether you're watching from a rooftop bar, down below on the waterfront or from any number of vantage points around Hong Kong and Kowloon, this show is awesome. A laser light spectacular bouncing through the sky, across the water and between key sky-scrapers of the city. Not to be missed.
4. Shopping, shopping shopping. Sure, there are designer boutiques here by the hundreds, but once you're done spending large on brand names, bag a bargain at a cool Hong Kong market, like those in Temple Street, Kowloon. You'll find all manner of useless yet fun items like handbags, laser lights, wigs, clothes, pens, magnets … anything really. It's like a 'live' version of Ebay. Enjoy!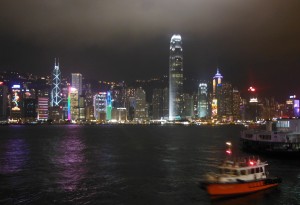 Eat: Nomads, 55 Kimberley Road, Tsim Sha Tsui, Kowloon
Stay: Royal Pacific Hotel & Towers, Kowloon
Shop: Harbour City Shopping Centre and all along Canton Road; Nathan Road and Temple Street Night Market
Do you have a travel story to share? Let us know, tweet @sarahblinco or find us on Facebook.