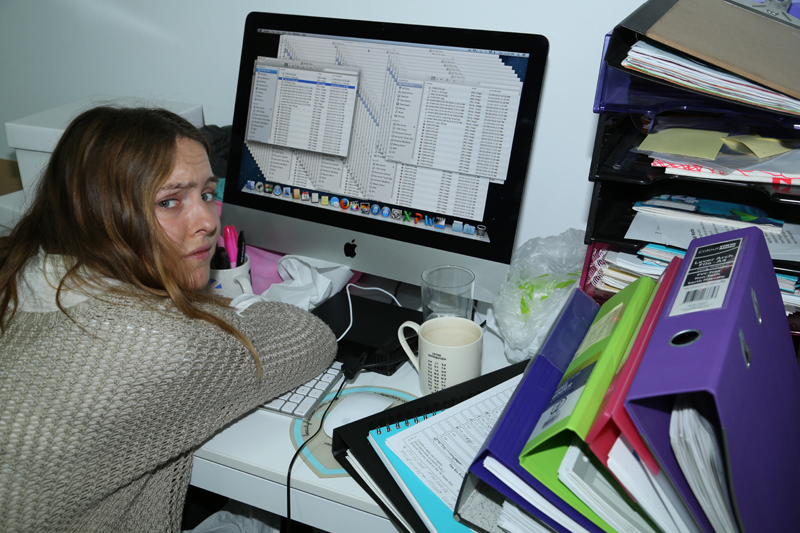 Beth England, Content Assistant at beautyheaven has a passion for writing and all things health and well being. Here, Beth shares her five ways to relax and recharge, following her recent chat with stress management expert, Carolyne Gowen.
5 simple ways to reduce your stress levels
We all experience stress at some time in our lives. According to meditation and stress management expert, Carolyne Gowen, a small amount is actually healthy as it keeps you alert and more motivated to get what you want. But there's a limit. "If you live in a constant state of stress, it has a negative effect – physically, emotionally and mentally," she says.
How do you know when your anxiety levels are getting out of control? Chronic stress can have serious physical consequences including, according to Carolyne, weakened immunity and increased heart rate and blood pressure. Whether you have five minutes or five days, here are our top tips for reducing your stress levels.
5 minutes: concentrate on your breathing
It doesn't sound like much, but five minutes is often all the time you need to let go of stress. Breathing exercises are a great way to activate your body's relaxation response, restoring calm in between meetings or after a busy day. Whenever you feel anxious, try doing a mini meditation by closing your eyes and focusing on taking deep breaths until you feel composed again.
30 mins: make time to eat well
It's worth taking as much time as you can afford to eat your meal, as chewing slowly will aid your digestion. Eating healthily is also key to keeping your stress levels at a minimum. Where possible, choose low-GI foods such as whole grains, which will help even out your blood sugar levels and stabilise your mood.
1 hour: get active
For the ultimate stress relief, you can't go past exercise. According to Carolyn, any form of exercise, "From a simple walk to working out in a gym" is worthwhile and effective at reducing fatigue and increasing concentration. Prefer to indulge in a more sedentary activity? A relaxation massage is another great way to release both physical and mental tension.
1 day: give yourself a day off
Taking a day off mid-week is not something many of us usually consider, but it's actually a great way to relax, recharge and dedicate some time to yourself. Spend an afternoon watching your favourite old movies, or at the park with a good book. For the ultimate stress-buster, ensure you finish up with a good night sleep. Pillow mists, such as The Body Shop Wellbeing Deep Sleep Dreamy Pillow and Body Mist, are great for relaxing the senses as you drift off.
2 days +: take a break from the routine
For a stress-free weekend, Carolyne recommends clearing your schedule of activities. Where possible, turn off the computer and, as the expert puts it, "just do what you love". This could be reading, sleeping, gardening, cooking… the list goes on.  Still feeling tense? You may wish to consider taking a holiday. It doesn't have to be big one – a few days away may be all you need to relax and refocus.