Emma Gardiner is one of those lovely people you meet in life – kind, interesting, innovative and well-travelled. She is a respected Public Relations professional, but also hosts popular travel site, SheGoes. She took time out to tell TravelLiveLearn about her favourite travel destination, Slovenia.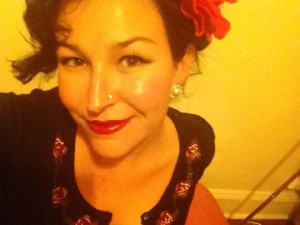 Emma Gardiner, PR Manager, Hawaii Tourism Oceania and Sultanate of Oman
Tell us a bit about She Goes and how it got started: I started SheGoes because I am a frustrated writer. I studied writing at university and worked as print journalist before crossing over to the dark side about eight years ago. I wanted to have an opinion and share it in my own voice – something that is verboten in PR – so I decided to start a blog about my favourite thing in the world – travel.
Fave travel destination? Slovenia
What's so cool about this place? It's like walking around in a fairytale … Lake Bled, the castles, churches, dragon bridge and central produce market in Ljubljana, the ancient seaside villages. It's the most romantic place I have ever been.
Why did you decide to go in the first place? I went there on a work trip. I was hosting an Australian media famil and the client I was working wanted to showcase the route from Finland to Slovenia.
Favourite part/experiences of this particular trip? Definitely the central produce market in Ljubljana. It's in the city square surrounded by 16th century stone halls dedicated to fish, cheese, bread and meat. The fruit, vegetables and flowers are in the open air section; I have never seen produce like it – it was a foodie's paradise.
How did you get around? We travelled in a mini-bus around Slovenia but also did quite a few tours on foot.
What would you recommend other people do? You absolutely have to visit Lake Bled and take a traditional row boat out to the old church in the centre. The scenery will blow you away.
What's your number one travel tip? Take a good book in your hand luggage. It's a foolproof way of entertaining yourself during inevitable delays.
What are your top tips for aspiring bloggers: Do it for love. Blogging won't make you rich but you will have an enormous amount of fun and it will open doors to a world of experiences, people and ideas.
And your next (ideal) travel destination?: Japan. I am a craft, art and design nerd and Japanese people are some of the most inventive creators out there!