Situated only 90 minutes from Melbourne discover unlimited coastlines and seaside villages, lavishing wildlife and an array of family attractions on Phillip Island.
The breathtaking natural beauty is perfect for everyone looking for the perfect holiday vacation.
The most popular attraction here is the penguin parade. Other attractions include koala and bird sanctuaries, remarkable rock formations, historic homesteads and fine pottery shops. Sports activities here include surfing, sailing, fishing, tennis, golf and bowling.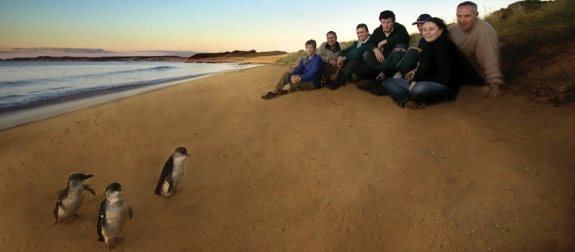 The penguin parade at Phillip Island is an amazing natural spectacle. Every day at Summerland Beach, hundreds of little penguins waddle from the waters of Bass Strait to their burrows in the sand.
They have been doing this for many years for all seasons. On shore, the penguins spend their time preening themselves. Visitors watch them from raised boardwalks from the many penguin tours to Philip Island. Read more about a day in the life of penguins and tourists on Philip Island here, where Peter Dann comments:
"I can see quite clearly that tourism has been crucial in the protection of this colony and the visitors are playing an important role in the conservation of Phillip Island."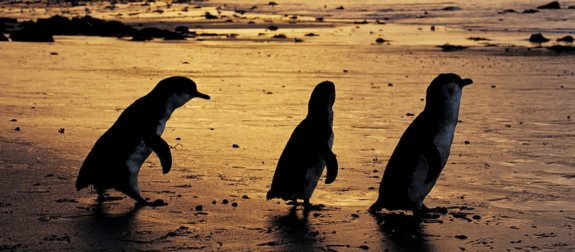 Seal Rocks is located at the western end of the Phillip Island.
At Sea Rocks, you can find Australia's largest colony of fur seals. There are about 6,000 seals indulging in activities such as playing in the surf, resting in the sun or feeding their pups on the rocks.
The peak of the breeding season is around early December; hence, it is best to watch these fur seals during this time. Visitors can watch these fur seals through telescopes in the kiosk on the top of the cliff at Point Grant.
Alternatively, they can join an organised trip to view these fur seals. There is also a large koala colony on Phillip Island.
Phillip Island has a few fantastic beaches. Cape Woolamai, with its wild surf and red cliffs, offers fine walking trails, great surfing and good bird watching.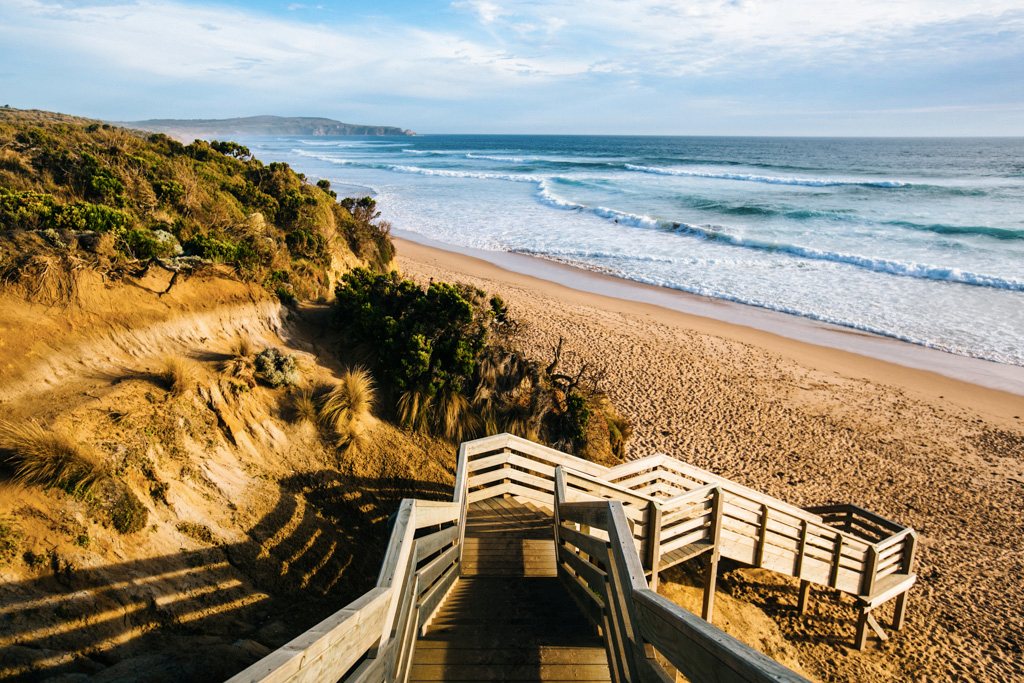 There are some sheltered beaches on the north side. You can view Australia's native fauna at the Koala Conservation Centre. The main town, Cowes, is located on the north coast.
In this place, you can find sheltered beaches, pubs, cafes, resorts and hotels. It is a peaceful town where you can enjoy swimming, eating and relaxing.
There is fine seafood served by restaurants. Cowes served as a tourist centre on the island.
During summer, when the number of visitors is at its peak, you can find the place extremely packed with holidaymakers and tourists.
Phillip Island is an interesting place to visit. Particularly, you can have a unique opportunity to view the amazing penguin parade.
Besides this, you can enjoy viewing fur seals, koalas, birds and Australia's native fauna.
There are plenty of exciting activities for you to do here.
Apart from sightseeing, you can enjoy many kinds of sports activities. Explore the hidden treasures of nature that will forever be an exclusive experience you'll ever find!