We are east Londoners so don't often venture across the other side of the city on weekends, but we've been keen to visit the new Japan House Kensington for a while.
Usually we'd stay closer to home to explore, like along the Thames path, or over into the east.
This past sunny Saturday we chose to make a day of it and find the best new things to do in South Kensington, London.
Our itinerary turned out to be fun, so I'm sharing it with you, whether you're a local looking to explore, or you're travelling and staying in Kensington and seeking newer cultural experiences.
London day out itinerary: Japan House Kensington and the best new things to do in South Kensington
Japan House Kensington
We are huge fans of Japan and our lovely sister-in-law, Asami, inspires us to seek whatever knowledge we can about this fascinating country.
When we read about Japan House Kensington opening, it was swiftly added to our 'must do' list, especially as we'd already had a look through the cool Japan Centre in Soho, we wanted to compare.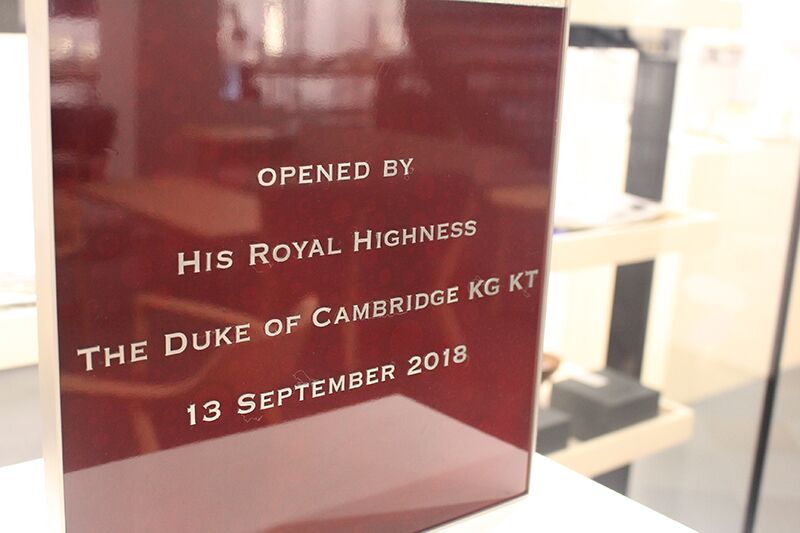 The space is sleek and clean, boasting design that pleases the eye.
Set across three levels, at the Japan House Kensington, you can shop for unique gifts, plan a travel trip, relax in the library, and soak up history within the exhibition area.
Japan House is intended to offer full cultural immersion through food, art, hospitality, events and carefully curated exhibitions.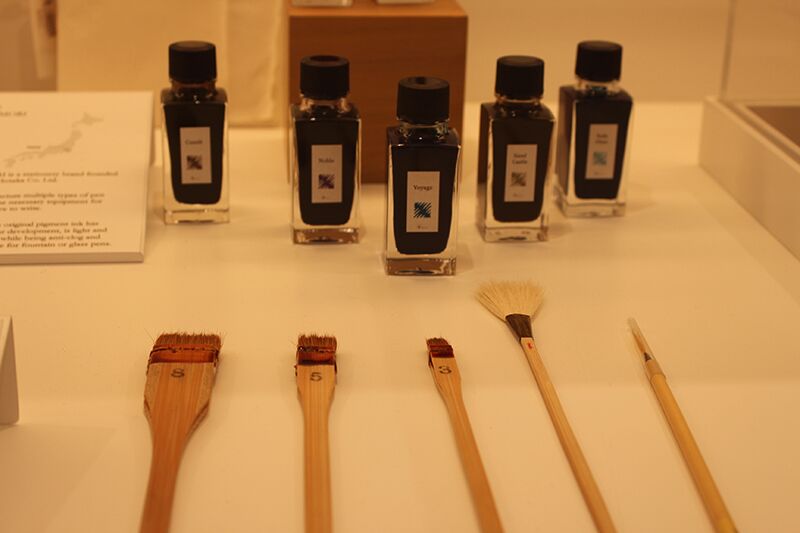 Japan is famous for its cuisine and at Japan House, centrally positioned in a Grade II Heritage Listed Art Deco building on High Street Kensington, there's a beautiful restaurant on the top level, and a cafe at street level.
I tried a Matcha tea shot (or 'small tea') – traditionally brewed in front of us – quite bitter to taste and very strong.
At first I didn't feel so good because I hadn't eaten in the morning, but I'm pretty sure the tea gave me a clean energy boost that lasted the entire day. I'm sold.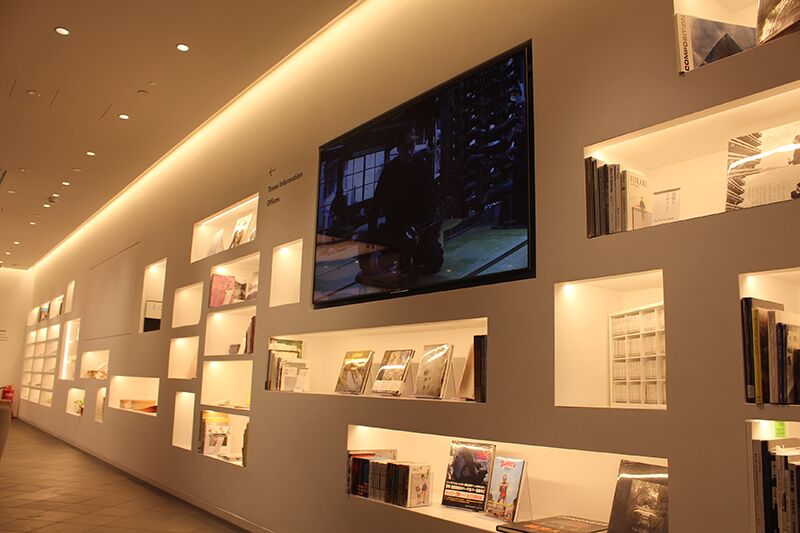 Japan House Kensington is one of three new cultural centres that aim to show the 'real' Japan, the other two being in São Paulo and Los Angeles.
Everything at Japan House is Japanese, from the floor tiles to the chefs preparing authentic cuisine.
It's easy to pop in for a quick look around, or spend a while browsing the displays and books.
japanhouselondon.uk
Design Museum
Under a ten-minute walk from Japan House Kensington is the fabulous Design Centre in its new SW London home.
The Design Museum was housed in a former banana warehouse on the Thames at Tower Bridge for 27 years, before moving to Kensington and becoming one of the best new things to do in the area.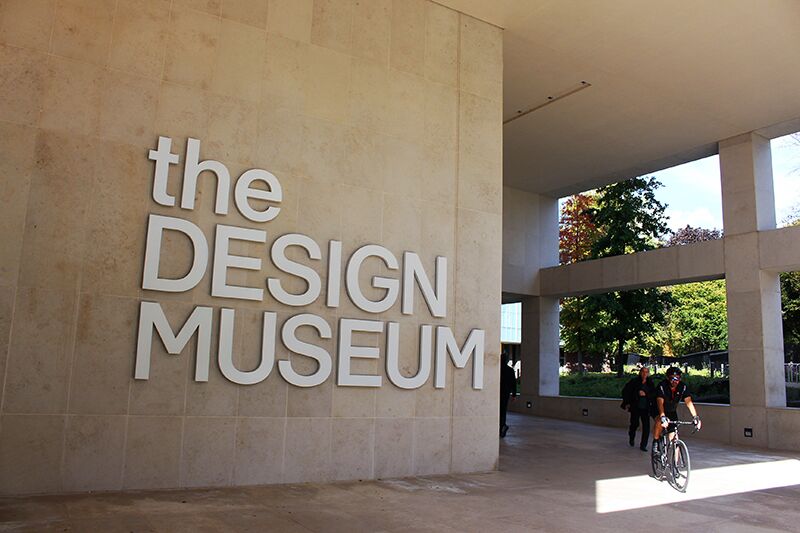 Upon entering the building in South Kensington, we learn that the place was founded by Sir Terence Conran in the belief that design has a vital part to play in shaping and understanding the world.
Honestly, visiting here was a highlight of our day out finding the best of contemporary Kensington attractions.
The museum celebrates creativity and innovation, and all that has shaped the world around us, including design we might not even see or consider, such as digital design.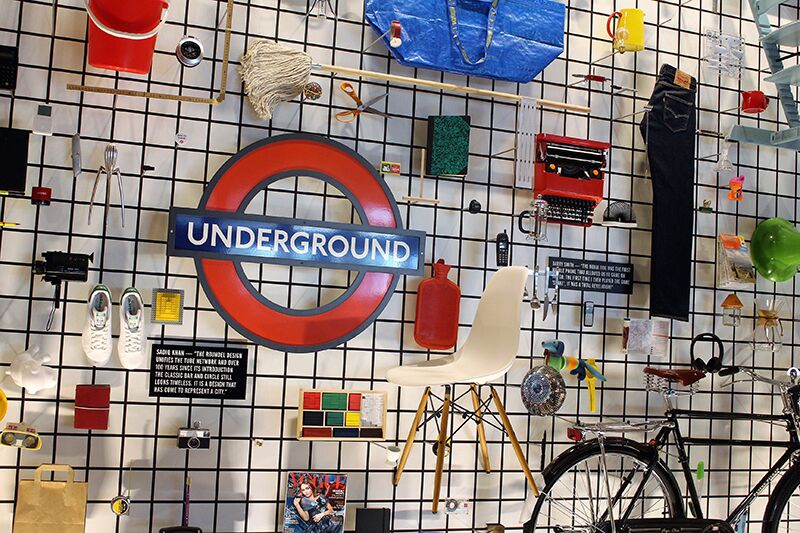 The Design Museum, like Japan House Kensington, is picture-perfect in shape and design. It's mostly free but there are paid exhibitions that might interest you too.
Aside from being visually engaging across all exhibitions that range from fashion to typewriters, transport and political posters, the Design Museum asks us to think about the world around us. How did we get to Kensington – bus or train? Have we looked at a map today; touched a phone; put on shoes; posted to social media?
All of our activities involve design, and usually a manufacturing process developing goods for a specific end-user.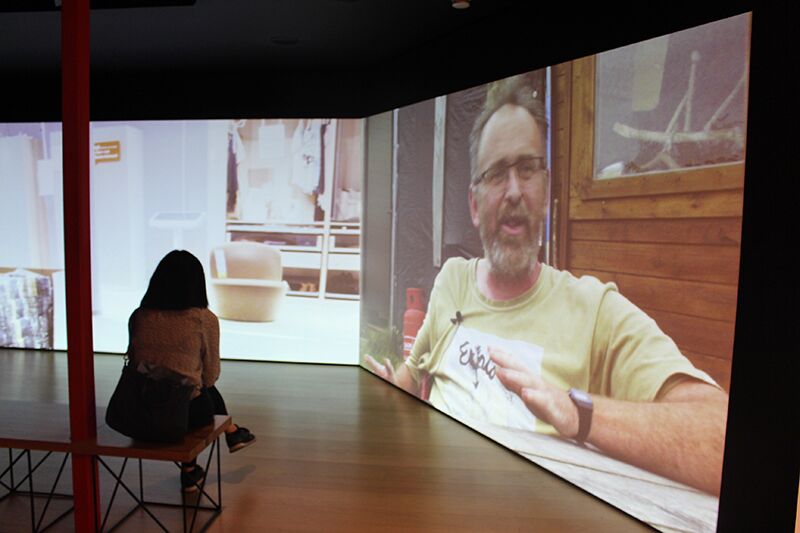 This immersive and interactive experience offers a glimpse into familiar objects of the past and present like cameras, computers and calculators. It also showcases futuristic 3D-printed objects, virtual products and a projection of the world's transport, immigration and healthcare systems as time ticks on.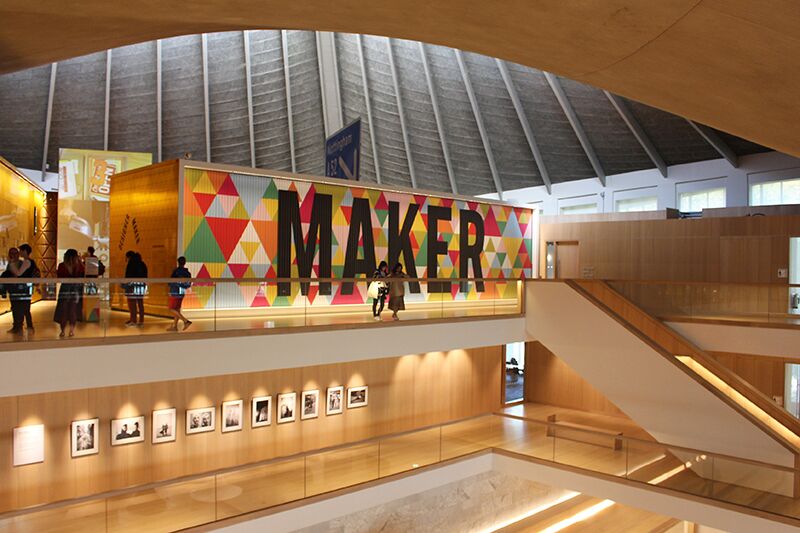 A thoroughly enjoyable reminder of the creativity and innovation we are surrounded by each and every day. It's time we stop taking it all for granted, I think. Drop by the Design Museum for a visit – I dare you – it'll make you think differently.
designmuseum.org
Time for lunch at Zuaya in South Kensington
In keeping with our theme exploring the best new things to do in South Kensington, visiting Japan House Kensington and the Design Museum, we made our way to a new restaurant, Zuaya.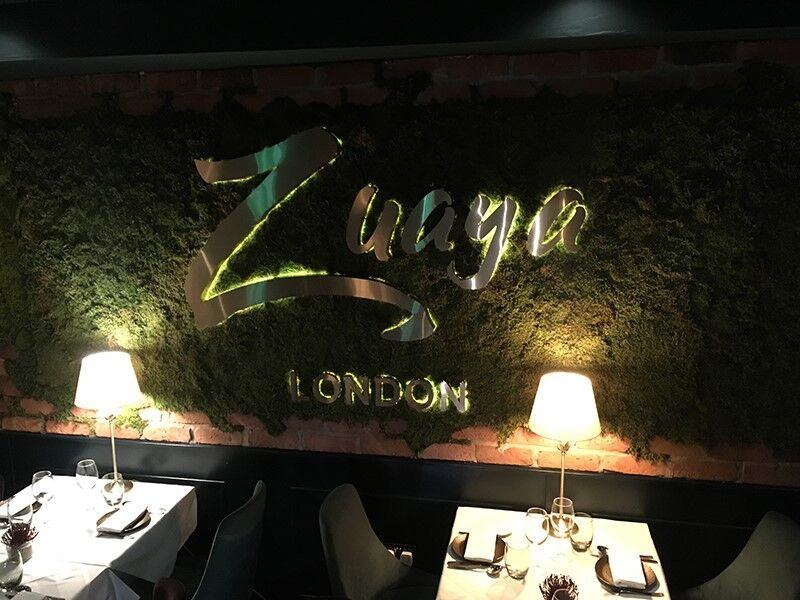 Zuaya is a short stroll from Japan House or the Design Museum and is opposite an entrance to Kensington Park – perfect for walking off a big meal later on.
It's a fabulous South American themed restaurant, with a chic rainforest-themed interior.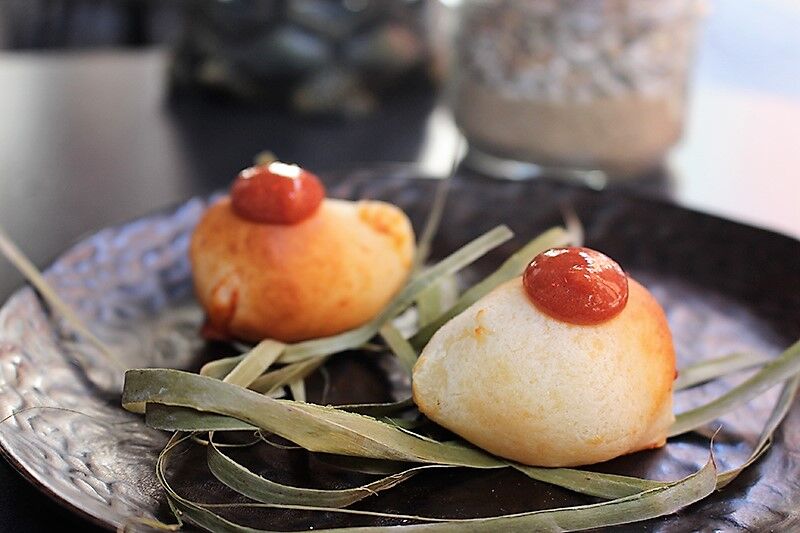 The menu draws on influence from Mexico, Argentina and Peru and all dishes are absolutely photo-worthy.
Service at Zuaya was excellent, and we enjoyed our dining experience.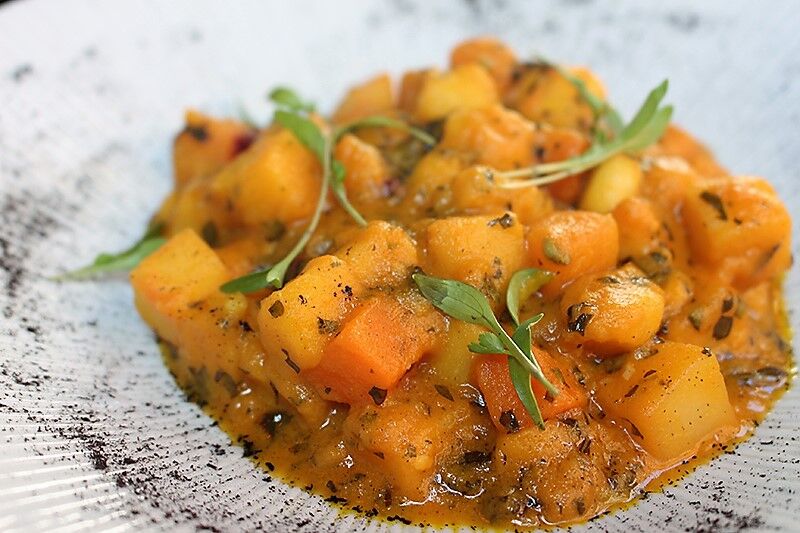 There's a range of sharing options at Zuaya, as well as an a la carte menu, all reasonably priced. If you're up for ditching the usual high-street chains which are plentiful in this area, give it a go.
I particularly liked the vegetable cau cau, a stew of sweet potato, butternut squash, mint and Peruvian potato (pictured above).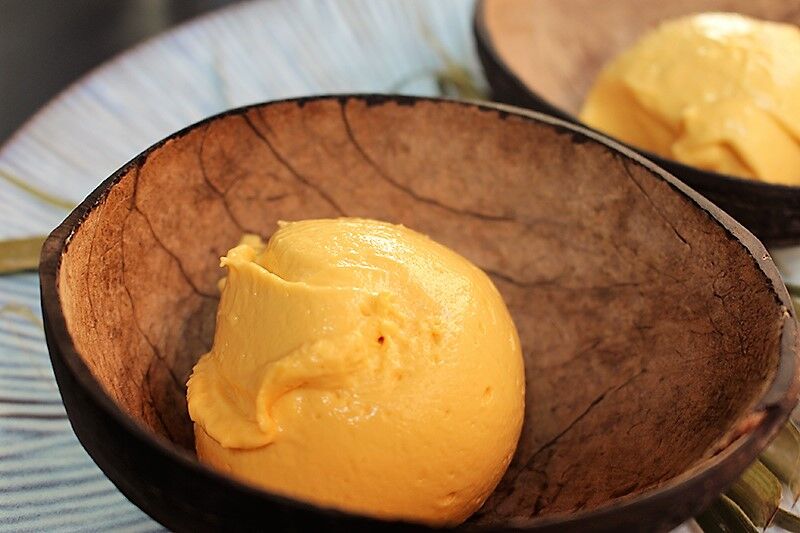 The dessert menu is tempting too, but we highly recommend the smooth and creamy home-made mango ice-cream. Yummy!
Take a look at the website or Instagram feed for more London foodie inspiration.
zuaya.co.uk
V&A Museum: the future starts here
Your afternoon itinerary could vary greatly in Kensington, depending on the weather and your interests.
As mentioned, a wander through the neighbouring parks of Kensington and Hyde is entirely viable; you could visit Kensington Palace too, or the shops on the high street.
We chose to catch a bus about five minutes up the road and got off at the Albert Hall stop with Exhibition Road in our sights.
This road is pretty busy – understandably – it houses a number of London's most popular museums that are all free to enter, including the Science Museum and Natural History Museum.
Today however, we wanted to go somewhere new and found ourselves inside the very excellent Victoria and Albert (V&A) museum. Dubbed 'the world's leading museum of art and design', it's also free to enter, however we being particularly technologically-curious, decided to pay for an exhibition called The Future Starts Here.
Wow!
This exhibition showcases '100 projects shaping the world of tomorrow'.
This includes robots, social bots and wearable tech; digital avatars keeping you around upon death; emails to trees; and bracelets designed to revive you after death (pictured above) if you are one of the couple of thousand who have signed up for cryonics and wish to be frozen but woken when we figure out how to do it!
Most fascinating is a live project that tracks a young Nigerian living in LA who has faced homelessness and trauma through years of hiding from immigration officers, knowing that if his meagre income as an Uber driver were to cease in America, his family back in Niger would be totally ruined.
He agreed to be part of this project that tracks his insomnia as well as use of WhatsApp and Instagram so he can keep in touch with his much-loved and missed family and friends back home. Pictured above, when the curtains are open it means he's using these services and they also show where he is within his sleep patterns.
A study hailing all the way from our home of Queensland was featured too, and upon donning this attractive headset, you're dropped into the middle of an extraordinary colourful coral reef to explore as if you're in the waters just off Cairns.
So cool!
I won't give the rest of the secrets of this exhibition away. You really might enjoy it for yourself. If you miss it though, there's plenty of other options at the V&A. I'll definitely return soon.
vam.ac.uk
Final stop: dessert at Maitre Choux
A shout-out to our friend Lisa for suggesting this little spot, about five minutes walk from the V&A.
Maitre Choux bakes fresh eclairs and chouquettes every day, made by none other than three Michelin Star pastry chef Joakim Prat.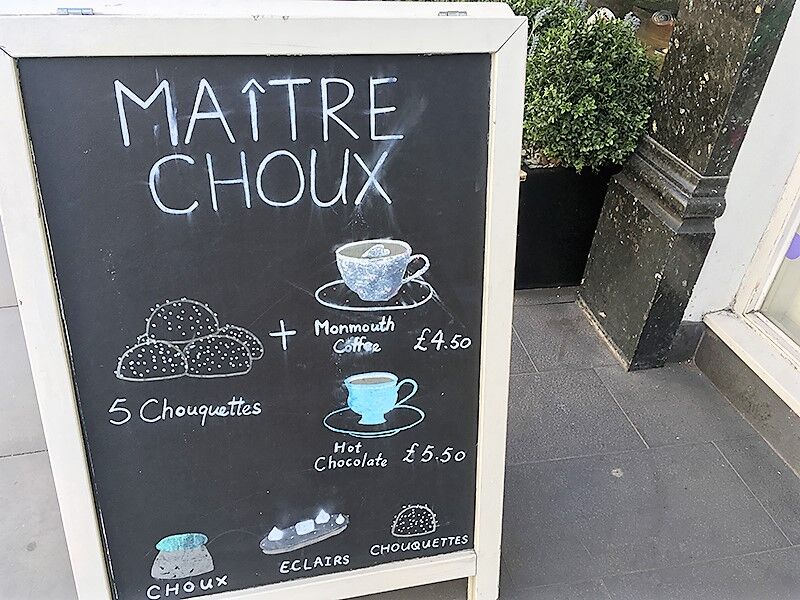 For a decadent little treat (or two) to get you through the rest of your day, this will hit the spot.
There's a colourful array of delicious goodies, but the place is small so choose a time when it's likely to be a bit quieter. Saturday around 3pm was fine, and you can take-away or dine in for respite from the crowds outside.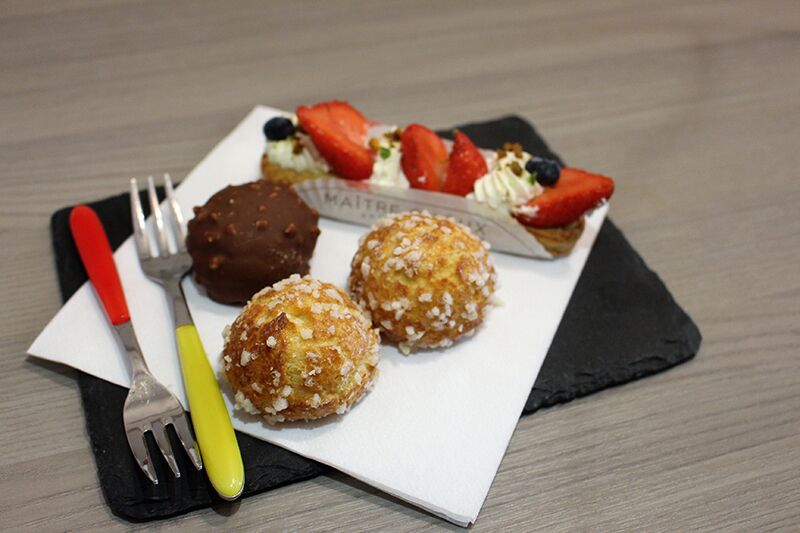 Find this place on Instagram for a regular dose of prettiness.
maitrechoux.com
That's our day itinerary in SW London – from Japan House Kensington to a host of museum experiences and delicious, adventurous food. The activities are mostly indoors so perfect if it's getting a little chilly outside or it's raining.
Looking for an alternative area? Here's some ideas for a day out in Greenwich.
Got a question or comment? We'd love to hear from you – drop us a line below.
Spending money was gifted by Hotels.com, but all views are our own.