Admittedly, going on a cruise wasn't something I'd seriously considered, but my partner and I had a few spare days during an overseas business/pleasure holiday in Miami and I thought, why not check out what's available? And that's exactly how we found ourselves on Royal Caribbean's Majesty of the Seas for a 4 night cruise through the Bahamas.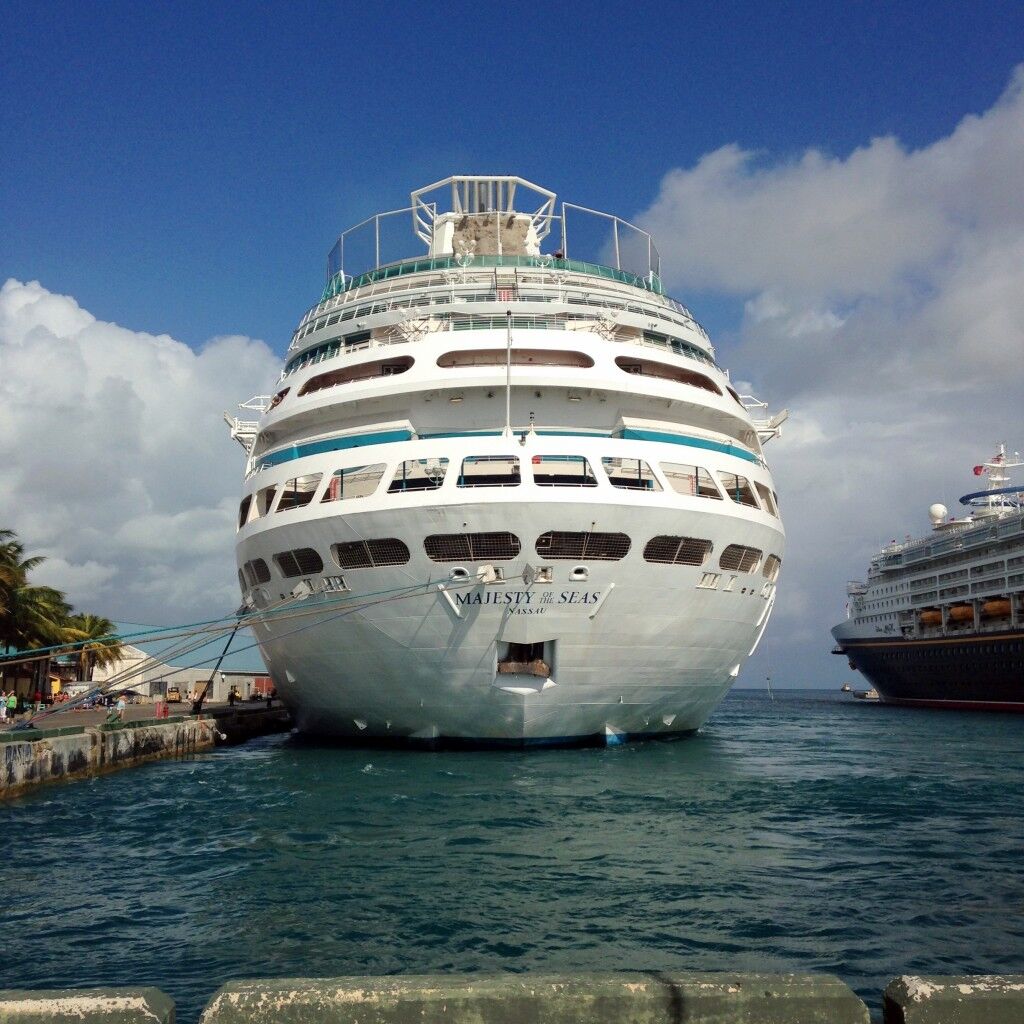 We boarded at the Port of Miami with similar ease to checking into a flight only instead of waiting at the gate or in the airport lounge we found ourselves immediately enjoying lunch on the ship. Rooms were cosy and perfectly fine for two, because really, who books a Bahamas cruise to stay in a cabin?
The ship offers all you'd expect – swimming pools, sun decks, restaurants, shopping outlets, a cabaret theatre for nightly entertainment, children's activities and more (including a rock climbing wall.) Additionally, the wealth of excursions available can make it tricky to choose just a few and pack them into your time in port.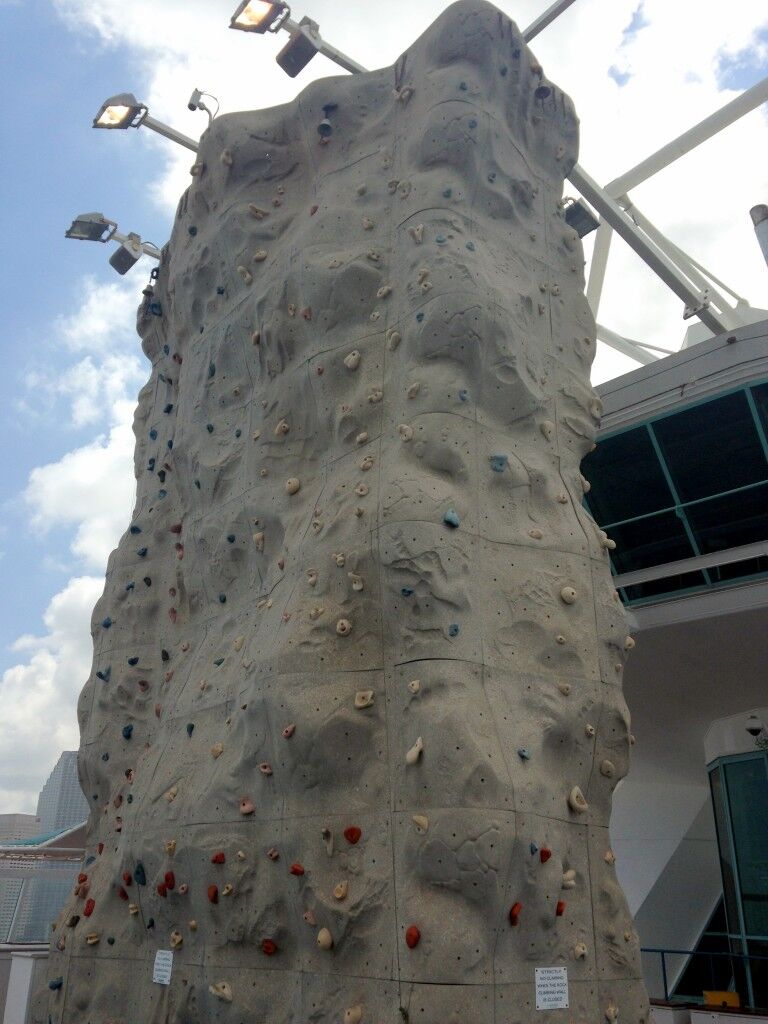 The first stop in Nassau allowed us to wander around the port enjoying the area before experiencing a swim with a dolphin on Blue Lagoon Island, a private island with plenty of opportunity to engage with dolphins, sea lions and more. Guests also have the option of visiting the popular Atlantis Resort and experiencing the water park as just one of the resorts several facilities.
Stop two, the private island of CocoCay, owned by Royal Caribbean and set up as your own private paradise. Guests are encouraged to make the most of the sunshine with lounge chairs and hammocks everywhere. A large range of activities including water slides, snorkelling and more are also available for guests.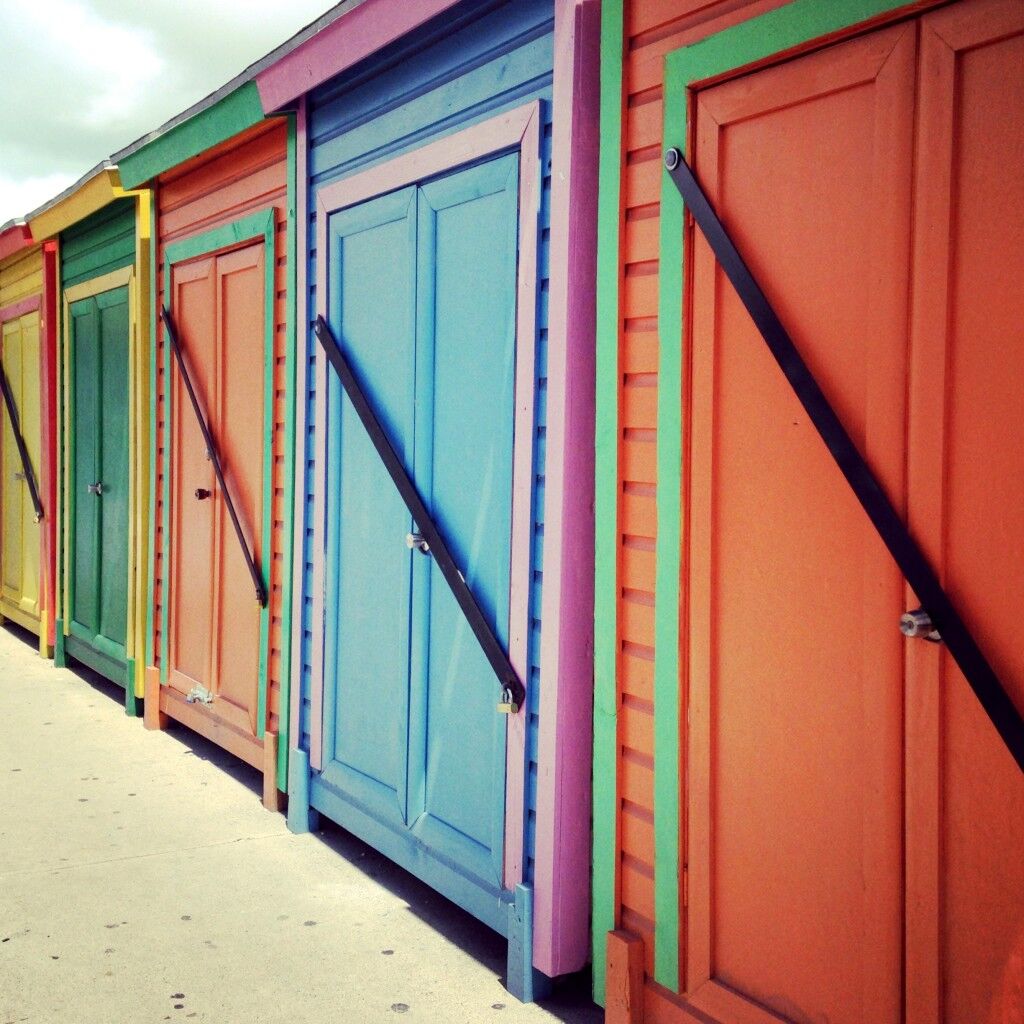 The final port before our return was Key West, Florida where we ventured off to enjoy a bird's eye view of the island via parasail before wandering the port village and enjoying a slice of the famous key lime pie (delish).
Prior to our journey, we were told by a colleague, "Once you've been on a cruise, you'll never want to travel any other way," and now it's easy to see exactly what they meant. Destination, activities and general 'we're on holiday' atmosphere aside, it simply makes sense.
So much time of our holidays is spent in transit, waiting at gates, riding in taxis, queuing up for checking in at hotels, airports, etc. Why wouldn't you unpack just once and actually enjoy your transit time, stress free and hassle free. Cruising is (for the most part) all-inclusive, making it easier to budget and allowing you to make the most of your holiday experience without any extra surprises. No worrying about who to tip as gratuities are all pre-paid (which can be a huge relief for many travelling to cities in the USA.)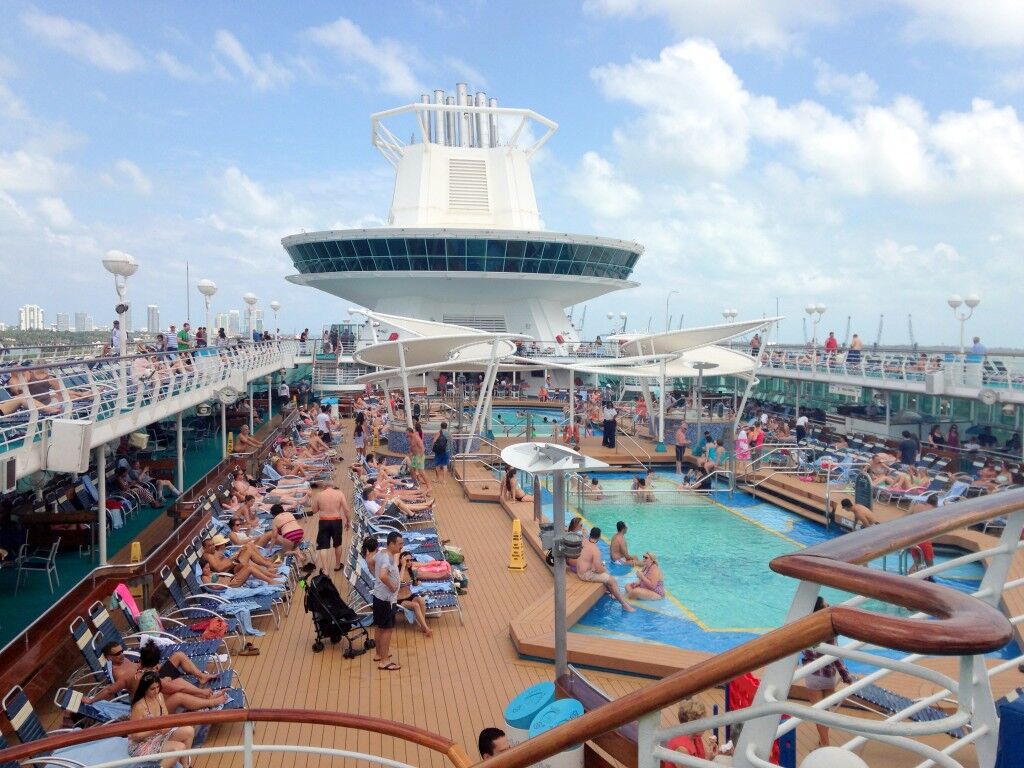 One tip to note, the demographics or the cruise (as we quickly discovered when we also boarded an Alaskan cruise a few weeks later) can change dramatically based on destinations. For the Bahamas, we found ourselves surrounded by younger singles (23-45) as well as couples, newly-weds, larger groups of friends travelling together and families.
Sold on cruising as our new favourite way to travel, all our 'wish list' holiday talks now start with where to sail next.
About the author
Gwen O'Toole is an accomplished writer focussing on travel, events management and food and wine. She also published a fiction novel while spending the past eight years as a magazine editor and travelling the globe before launching The Ideas Library, a creative services and event management company. She is regularly featured in a variety of travel and leisure publications and blogs.
Have you got a cruise anecdote to share? Drop us a line in the comments below :-)