~
We recently heard whispers about a place called The Piano Works that's reported to offer some of the best fun in London.
Big talk. London is a cool place!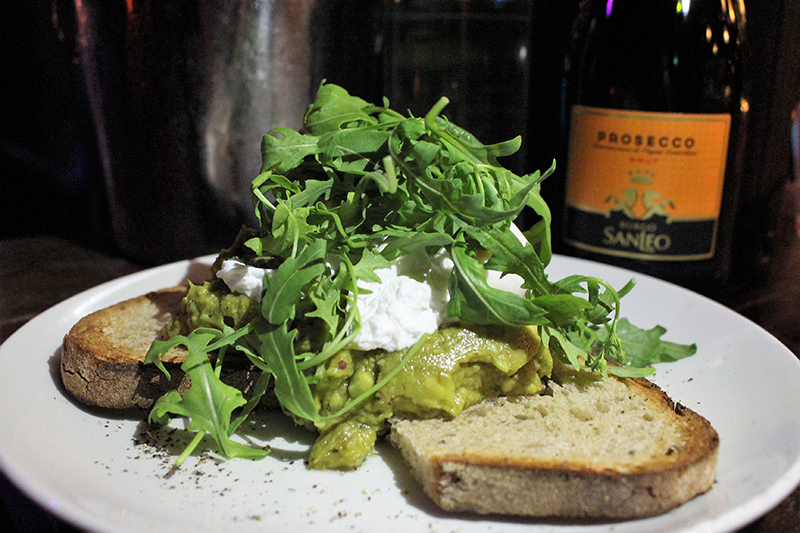 Curious, we investigated further, only to discover that a new Sunday brunch menu was being launched at The Piano Works just in time for autumn.
For only £20 guests can enjoy bottomless Prosecco for two hours on Saturday; £15 on Sundays; or bottomless Bloody Marys for £20 on Saturdays and Sundays. The food menu is reasonably priced and good quality.
An inexpensive weekend bottomless brunch in the middle of the city! How can it get any better?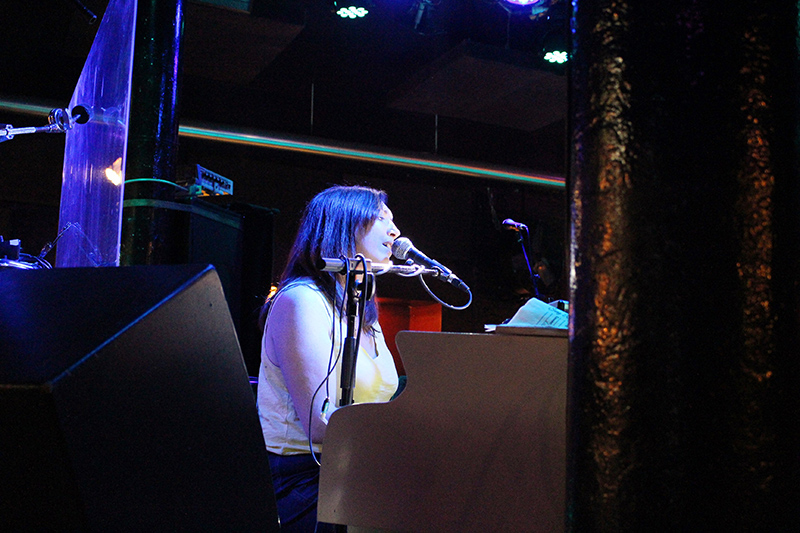 It actually does get better than just great food and drink deals though because The Piano Works is indeed London's only non-stop live music venue.
So, no matter what time of the day you venture inside this fabulous restaurant/bar in Farringdon, central London, you'll have the pleasure of listening to superb singers and musicians.
When we were there, a male and female singer took the lead, both playing piano and dazzling us with an array of contemporary and classic hits. Surprisingly, they even played a sweet 90s track by Aussie pop group Savage Garden (my fave!).
The live music element totally changes the energy of the place and your mood. We absolutely loved it.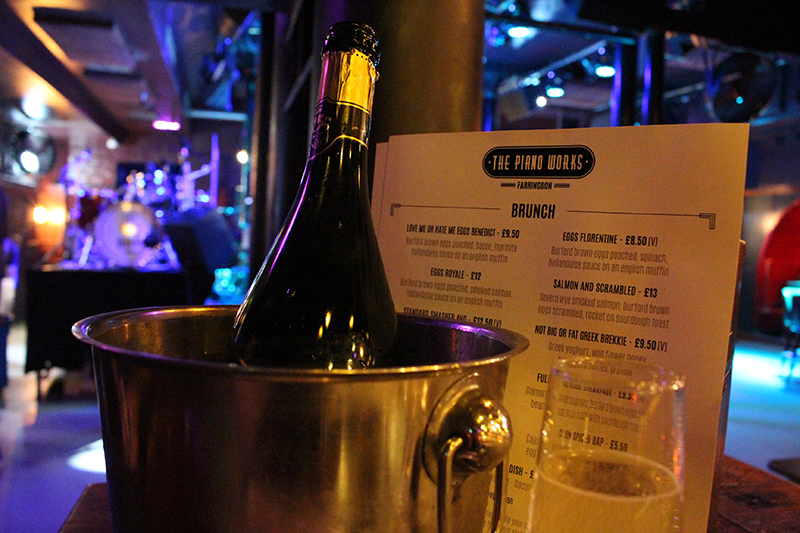 The Piano Works is bigger inside than you might imagine from looking in the front entrance, and it can get very very busy, especially later in the day.
It's actually perfect for getting together with friends for a day or nighttime catch-up and celebration, but we've been advised you should book a table in advance.
There's a number of cosy spaces on offer, including band-view tables near the bar, booths and private areas. For more, take a look at our clip at the bottom of this blog.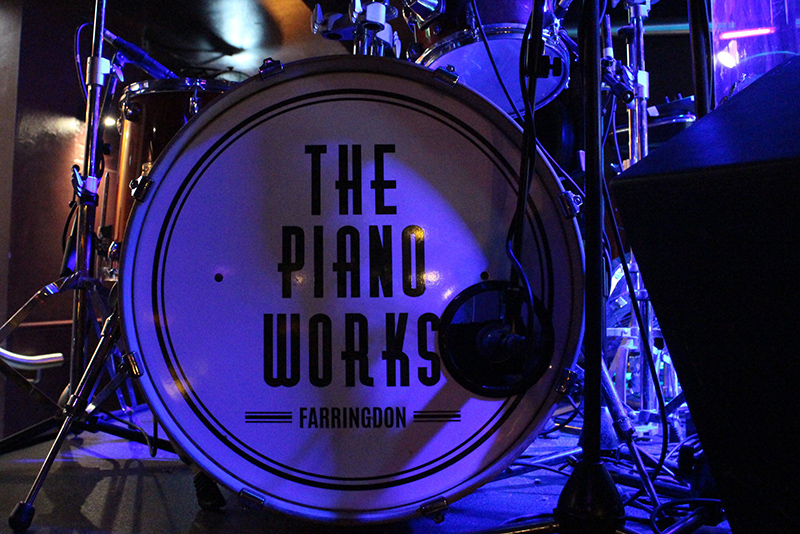 The bar here is lovely, as are the staff, and you can order a range of yummy cocktails and drinks.
The Piano Works has attracted its fair share of celebrity clientele too, and has even been featured in an episode of television's Made in Chelsea (another of my guilty pleasures).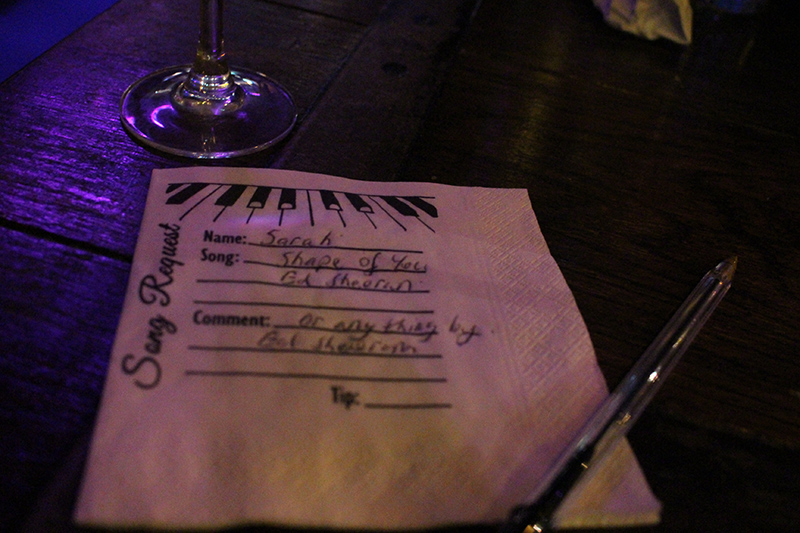 After having the chance to go once, we have already encouraged friends to book brunch and a day or night (or both) here too. When we shared some snaps on Facebook during our time there, other local friends commented saying The Piano Works is their favourite place to go out for food, a drink and a dance. Can't believe we didn't know about this spot before now!
The Piano Works really is fun, and for all ages (important for those of us who get a bit uncomfortable in the club scene these days, as much as we feel young at heart).
Throw in delicious food, upbeat live music and bottomless bubbles and I'm sold, obviously.
To top it off, you can even request songs on their napkins – and, the band play all requests that they can squeeze into their sets.
We feel really lucky to have found this place – it's beyond your average bar or restaurant and definitely a cool London experience. One that won't break the bank either. Cheers to that!
Take a look inside for yourself…
The Piano Works, 113-117 Farringdon Road, London EC1R 3BX
Reader deal
Would you like to try brunch at The Piano Works? Quote 'Sarah's social' when you finalise a booking for Sunday brunch at 12pm or 2pm and your party (no limit on number of people) will enjoy FREE bottomless prosecco for two hours. Just pay for your food! Call 0207 278 1966 or book via the website and use the promo code. Enjoy!
Have you been and did you love it like we did? What are your favourite London dining and dancing experiences? Let us know in the comments.