Bratislava and Vienna
On the road again and aiming for three countries across two days – major stops – Bratislava (Slovakia) and Vienna (Austria)!
By midday we had reached the sweet little city of Bratislava, capital of Slovakia. An informative walking tour through the city centre meant we learned about the city's rich cultural and musical history, that the average capped age of citizens is 35 years, that this place is responsible for producing Volkswagons and Porsches, and that the country is currently ruled by its first ever female prime minister – a blonde – so no blonde jokes please.
The 'new' and 'old' (dating back beyond the 13th Century) streets within the city are lined with beautiful contemporary alfresco dining, cafes, bars and clubs, and in our experience we found the locals to be friendly and customer-service orientated. Clever pieces of art and sculpture also pop up all over the streets and even within eateries – one popular instalment is a statue of famous artist, Andy Warhol (parents originally from Slovakia) sitting at a table in a restaurant; and another is a very old statue of unknown origin (but it has been dated back to the 1500s), of a little naked boy peeking around a corner – legend has it that he was sitting on the loo when he heard a procession of Royalty outside and out of curiosity he jumped up to look out the window.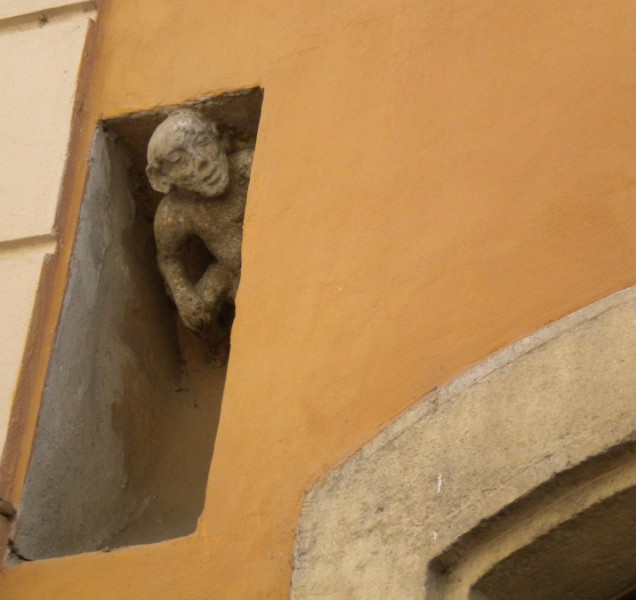 A lovely sculpture of St. George stands in the old town square. He is the basis for major town celebrations towards the end of April – evidently he conquered a 3-headed dragon one April 24th, and saved the region – good timing, right before my birthday on April 25 – might have to come back one day to join their annual local celebration!
The newest bridge in the city, the Nový Most, was erected in 1972, and was actually one of the earliest suspension bridges built in the world. It boasts a feature lookout/restaurant in the shape of a spaceship – hence it is referred to as 'The UFO bridge' – love it! From the lookout (and even from some angles on the ground) you can actually spot the Austrian mountains, which is positive because it means we're heading in the right direction for our next stop, Vienna.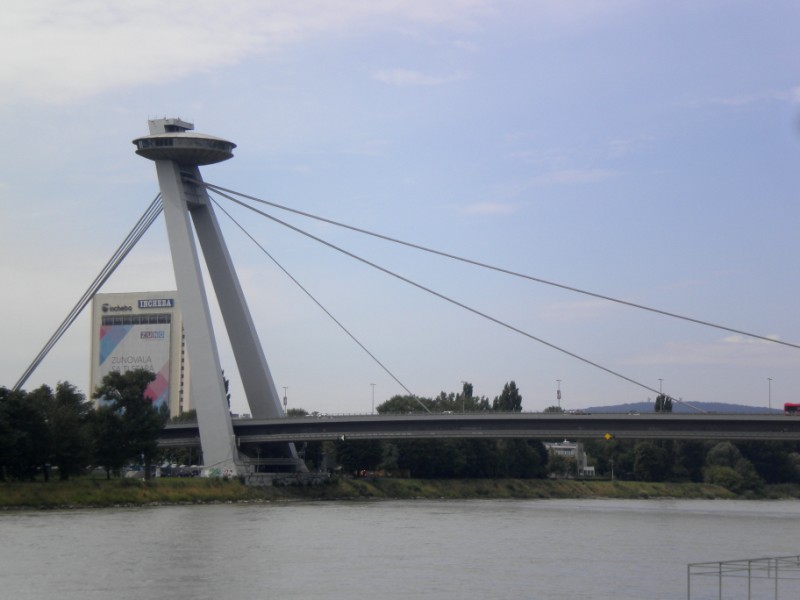 Our Austrian accommodation, Hotel Congress, is yet another lovely surprise. Although located slightly outside the city centre it is stylish and comfortable, with food and transport amenities conveniently located nearby.
Following dinner we head three train stops into the centre of Vienna, capital city of Austria and host to many major international organisations such as the United Nations and OPEC. The city is actually older than Prague but maintains more of a contemporary edge; architecturally stunning and long regarded as a centre of high culture and modernism.  What can I say but 'wow'! This city is truly breathtaking – from its main square with luxury designer stores and street performers, to its churches, museums, State Opera House, cathedral (in particular the masterpiece that is St. Stevens) and palaces such as the Hofburg.
To see this city at dusk (or at any time, I suppose) is nothing short of magical. If you can imagine what it might have been like for Cinderella to arrive at the Ball, well, Vienna is that – think opulence, grace, sculpture, masquerade balls and beautiful gowns. Church bells chime in the distance and chic locals rollerblade around in front of the palace to a soundtrack of cool upbeat samba, while behind them elegant horses + carriages gently trot through the streets. It's the romance of the old world set in 2011; truly one of the most beautiful places I have seen. Does anyone know how I can get my name on the door for the next glamorous Vienna Masked Ball?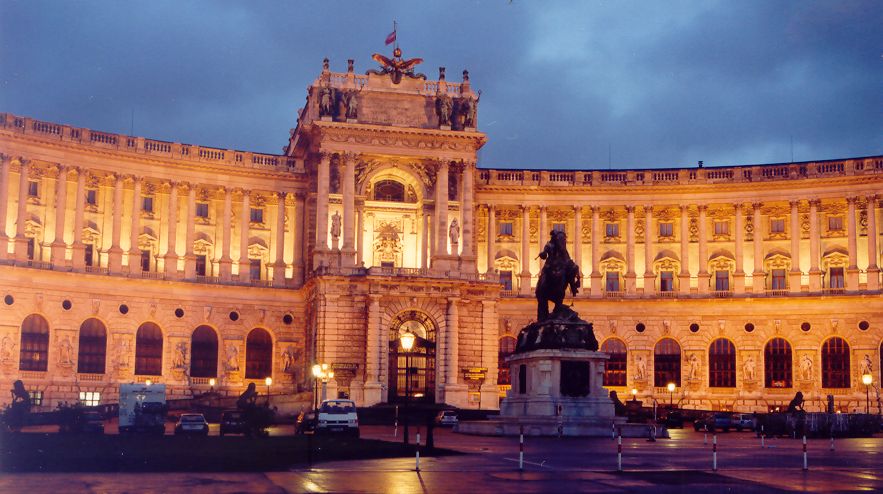 Tour guide Ali tip: In Austria the locals speak German, and as in Germany we're required to more or less 'play by the rules' – basic things like no J-Walking will keep you in the good books here. Also, 'prost' means 'cheers', but remember that it's the local custom to try to maintain eye contact while 'cheersing' – it's the polite thing to do. Enjoy!
Follow us on: