Weekend markets in Sydney are a ritual for many and they're a great way to experience the city's culture, food, art and fashion. You're guaranteed to get a bargain, acquire something unique and best of all each marketplace has its own character and vibe to absorb.
Here are my recommendations for the best weekend markets in Sydney
Glebe Markets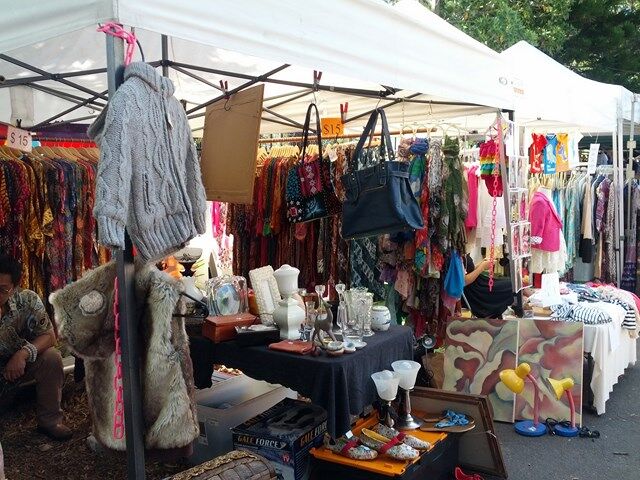 Bohemian-style suburb, Glebe hosts a vibrant marketplace featuring everything from vintage clothing, bric-a-brac, records, arts and crafts and gourmet food. Home to over 200 stalls it's a never-ending labyrinth of diverse treasures waiting to be discovered. Why not get your bohemian-chic on and sample the multicultural food stalls, enjoy the live music and search for a vintage fashion piece or original artwork. Afterwards you can explore this hip suburb boasting numerous restaurants, cafes and retail outlets on Glebe Point Road. Located: Corner of Derby Place and Glebe Point Road, Glebe Open: 10am to 4pm (Saturdays) glebemarkets.com.au
Sydney Fish Markets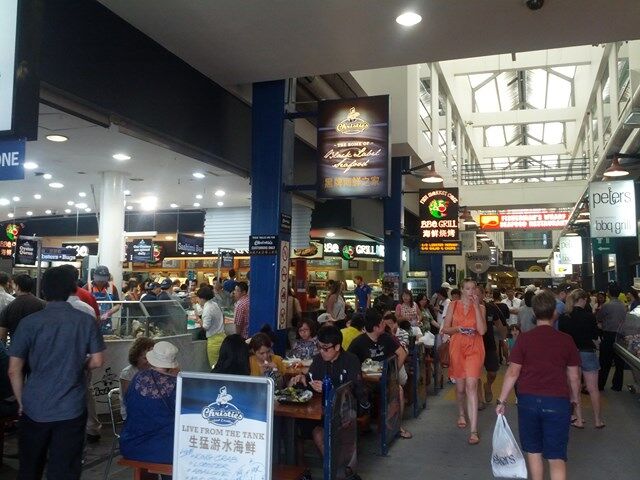 A visit to the Sydney Fish Markets always guarantees a delicious foodie experience. Packed with tourists and locals it's a must-do attraction being the largest of its kind in the southern hemisphere. Experience what it's like to be in an authentic working fish market and jump on a tour to see where the seafood buyers battle it out during their morning auctions. Otherwise freely roam and observe the seafood mongers crack open oysters, finely slice tuna and work the crowds. Be sure to grab some fresh seafood for dinner or try the seafood platters featuring moray lobster, deep fried prawns, calamari, oysters and more. Located: Pyrmont Bridge Road, Pyrmont Open: 7am to 4pm (Daily, except Christmas Day) sydneyfishmarket.com.au
The Rocks Markets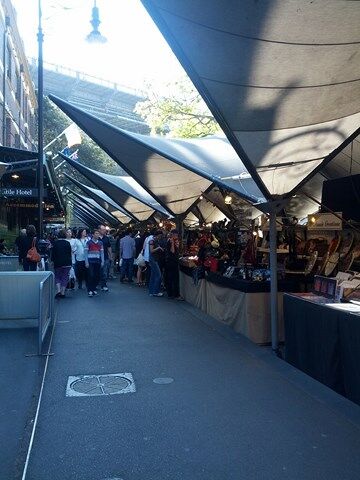 Where else can you walk through the birthplace of modern-day Australia? The Rocks Markets is undoubtedly a Sydney institution attracting nearly one million visitors each year. With over 200 market stalls you can pick up anything from Australian-designed fashion items and accessories, original artwork and prints, speciality food and one-off jewellery. It's also a lovely spot to waste the day strolling aimlessly while taking in the views of the Opera House, Harbour Bridge and Circular Quay. Located: Playfair Street, George Street and Jack Mundey Place, The Rocks Open: 10am to 5pm (Saturdays and Sundays) therocks.com
Kirribilli General Markets

A bustling marketplace with harbour bridge views, Kirribilli Markets is your one-stop-shop for all things 'new and recycled' in fashion, homewares, antiques and collectables, bric-a-brac, arts and crafts, produce, plants and gourmet food. Anything is pretty much sold here running through Burton Street Tunnel and Bradfield Park Bowling Green. From emerging designers to savvy fashionistas offloading their wardrobes – you might uncover a classic designer item or handbag. Otherwise check out the random knick-knacks, children's toys and my favourite vintage typewriters and cameras. Be sure to visit the food stalls sampling such treats as Dutch pancakes, Vietnamese Banh Mi Rolls and Dim Sum. Located: Bradfield Park – Corner of Alfred and Burton Streets, Milsons Point Open: 8.30am to 3pm – Fourth Saturday of the month (January to November) and first and third Saturday (December). kirribillimarkets.com
Paddington Markets

Operating since 1973 the Paddington Markets has become a popular attraction. Originally started to promote emerging fashion designers, craftspeople and artists, this bustling market features around 150 stalls showcasing various Australian-made and designed products. Check out the local fashion, sample handmade chocolates, try on cutting edge jewellery and brighten up your day with some flowers. Also don't be afraid to bring your four legged-friends, as dogs are welcome and easily roam with their owners. Located: 395 Oxford Street, Paddington Open: 10am to 4pm (Saturdays) paddingtonmarkets.com.au.
Have you visited any of Sydney's weekend markets? If so, tell us your favourite spots – drop us a line in the comments below.
About the author
Danielle Muller is a Sydney-based travel blogger and communications professional. Follow her travel adventures, stories and recommendations at stuffitgotravelling.com.